Every year, millions of people have landed in Bali. The domestic traveler from Java island goes on holiday to escape from a hectic routine. And international tourists. In a word, all expect to witness Bali's culture while traveling to beautiful nature destinations on this island. Public transportation in Bali has always been an issue in the past years.
However, although late, the transportation system on this island has evolved in the past few years. Travelers can now explore Bali and spend less on transport. Compared to other top destination cities in Indonesia like Yogyakarta for example. Tourists will find traveling around the cities on the island quite expensive back then.
Public transportation in Bali is hardly any in the past. It's not just first-timer tourists who find it difficult to travel around the cities. Even the frequent one still has to deal with it. But now, public buses are available. Transportation in Bali might not be an issue anymore.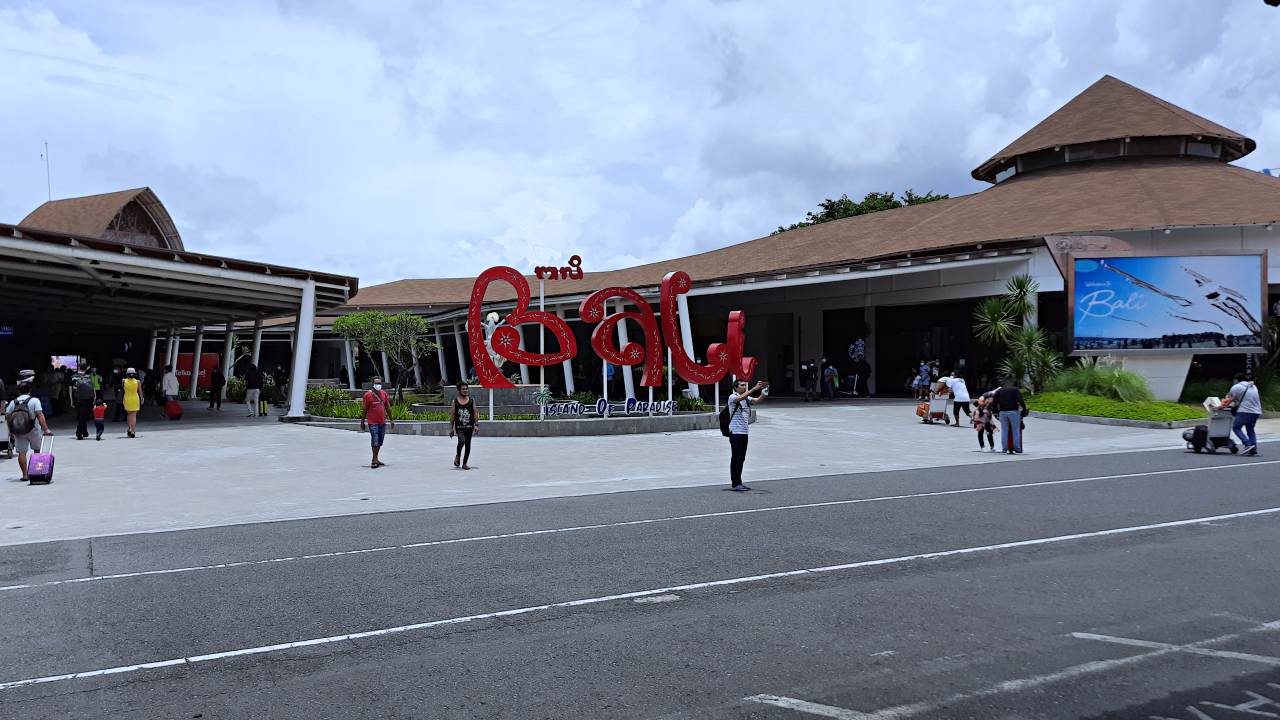 Travelers and locals can roam and travel to other cities in Bali more conveniently and cheaply. It starts with a Bali airport transfer to a tourist area. Now, there is no need to spend much on taxis.
Bali Airport Transfer
Frequent tourists traveling to Bali might have noticed. In the past, there is no cheap alternative to get out of the airport to any tourist area in Bali. The only Bali airport transfer in the past is either order high-priced taxis at the airport. Otherwise, arrange hotel airport transfers, both are costly.
But now there is plenty of option for travelers to go to tourist areas near the airport. Besides public transportation like Trans Sarbagita, there is now a DAMRI bus.  It could transfer passengers not just on the south side of Bali. But pick up-drop passengers to the north and east sides of the island.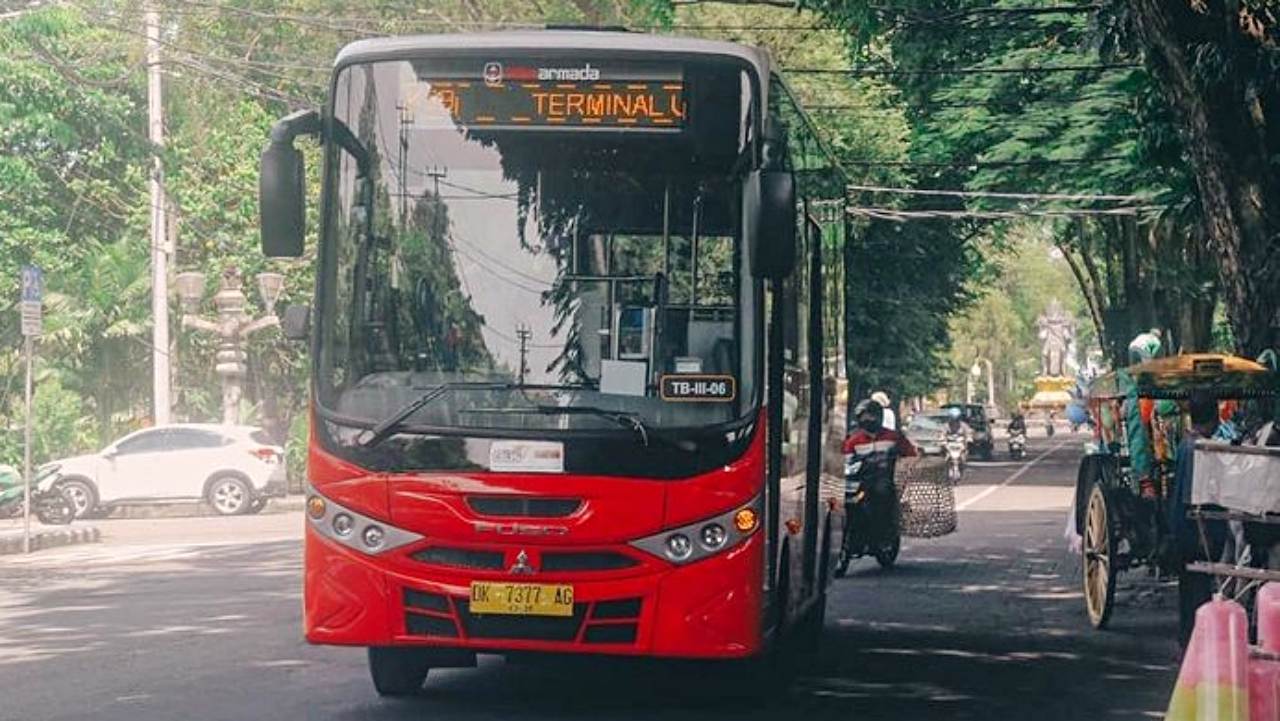 Ride-hailing apps like Grab and Gojek service are both available on the island. It could transfer passengers to destinations in the cities conveniently. Even in some areas, the availability of the car is not as much as in Kuta and Seminyak areas.
Bali Airport Transfer Option
Airport Taxis
Trans Sarbagita Bus
Trans Metro Dewata (Teman Bus)
DAMRI Bus
Grab & Gojek (ride hailing apps)
See: Bali Airport Guide, Departing From Airport to Tourist Area.
Transportation Bali with Trans Sarbagita Bus
Trans Sarbagita is a bus rapid transit (BRT) that operates in Bali. The plan is to have 17 corridor routes that cover the entire island. However, currently, there are only 2 lines that run. Tickets compared to other transportation mode is the cheapest. The bus fare is only Rp3,500 for adults. While children and students are free by showing their student identity cards.
The accepted payment method is cash and cashless with QRIS, e-money, and m-banking. Not every bus shelter has a name board on it. However, passengers will get announcements inside the bus of the shelter or area name.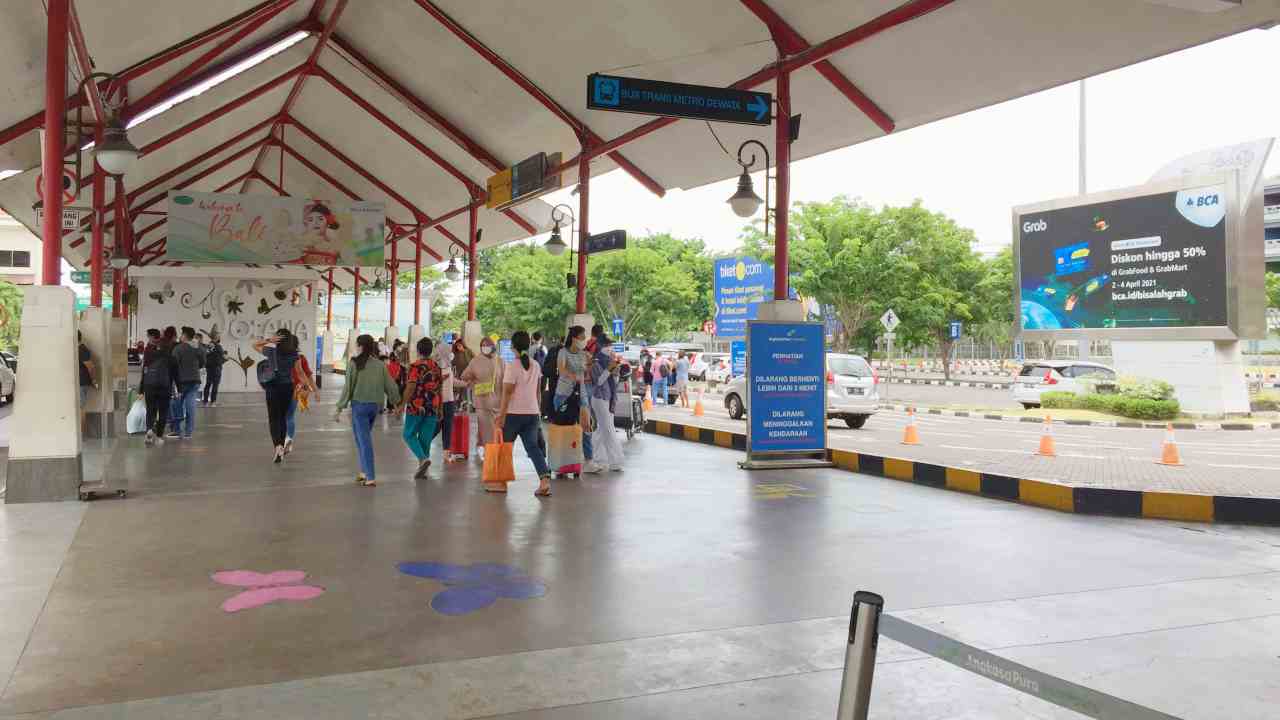 Trans Sarbagita Line, Schedule & Route
Corridor 1 starts from Ngurah Rai Stadium/GOR and ends at GWK Park, a famous tourist destination. As for corridor 2, the last destination is Nusa Dua. An area with pristine beaches and lots of five-star hotels and resorts on the island. The bus departs every day except on Nyepi. The operational hour is Monday – Friday: 06:30 -20:00 WITA, Sat-Sun: 07:00 – 19:30 WITA.
Trans Sarbagita Line, Schedule & Route
Corridor 1
GOR – Denpasar – WR Supratman street – SMAN 7 – Surapati 1 st – Sudirman 1 – SMAN 2 – Pesanggrahan 1 – Pedungan 1 – Tanah Kilap – Dewa Ruci 1 – Patasari 1 – Kelan 1 – Benoa square – Jimbaran – Udayana University (Faculty & Rectorate building) – Ungasan – GWK
Corridor 2 (Kota – Nusa Dua)
GOR – SMA 7 Denpasar – SMP 1 – RSAD Kodam – Unud Sudirman Pesanggaran – Pedungan – Tanah Kilap – Dewa Ruci – Central Parkir Kuta Sunset Road Timur – Patasari – TMD Bandara (airport) 1, 2 – Kelan, Kedonganan – Jimbaran – Simpang bukit – Taman Griya , Mumbul – Bualu – Nusa Dua – BTDC – Nusa Dua 2
See: Karangasem, Bali Destinations & Top Things To Do. 
DAMRI Bus Route, Schedule & Ticket Price
Damri is a common public bus that is available in Indonesia and now includes Bali. It is a state-owned public transit bus with various services, from airport service to inter-city, and pioneer transport services. Right now, there are only 2 lines available that depart to Singaraja, on the north side of the island. And Amed, a destination that is popular among diver enthusiasts.
The routes connect too with other popular tourists attraction. On the other hand, the bus fare is quite cheap Rp35.000/trip or around $2.5. From Bali airport, Ngurah Rai, both lines depart at 8 AM. However, due to the COVID situation where there is a lot of restriction. At this point, both lines are now temporarily unavailable.
DAMRI BUS Time Table Bali Airport – Singaraja
Time
Destination
08:00
Ngurah Rai Airport
08:10
Halte Pendungan 2
08:30
Halte Matahari Terbit Sanur
09:15
Monkey Forest Ubud
09:40
Payangan market
10:15
Ulun Danu Batur Temple
12:40
Singaraja (Ex Harbor)
See: Top Destinations in North Bali, Buleleng.
Damri Bus Airport to Amed
For travelers leaving Amed, the bus departs at 8 AM too from Bali Airport. Obviously, it's a different bus from the one that departs for Singaraja. Likewise, the bus will stop at several tourist destinations like Sanur, Padangbai, and Candidasa. After that, the bus will arrive at its last destination Amed around 11 AM. Though the time will depend a lot on the traffic.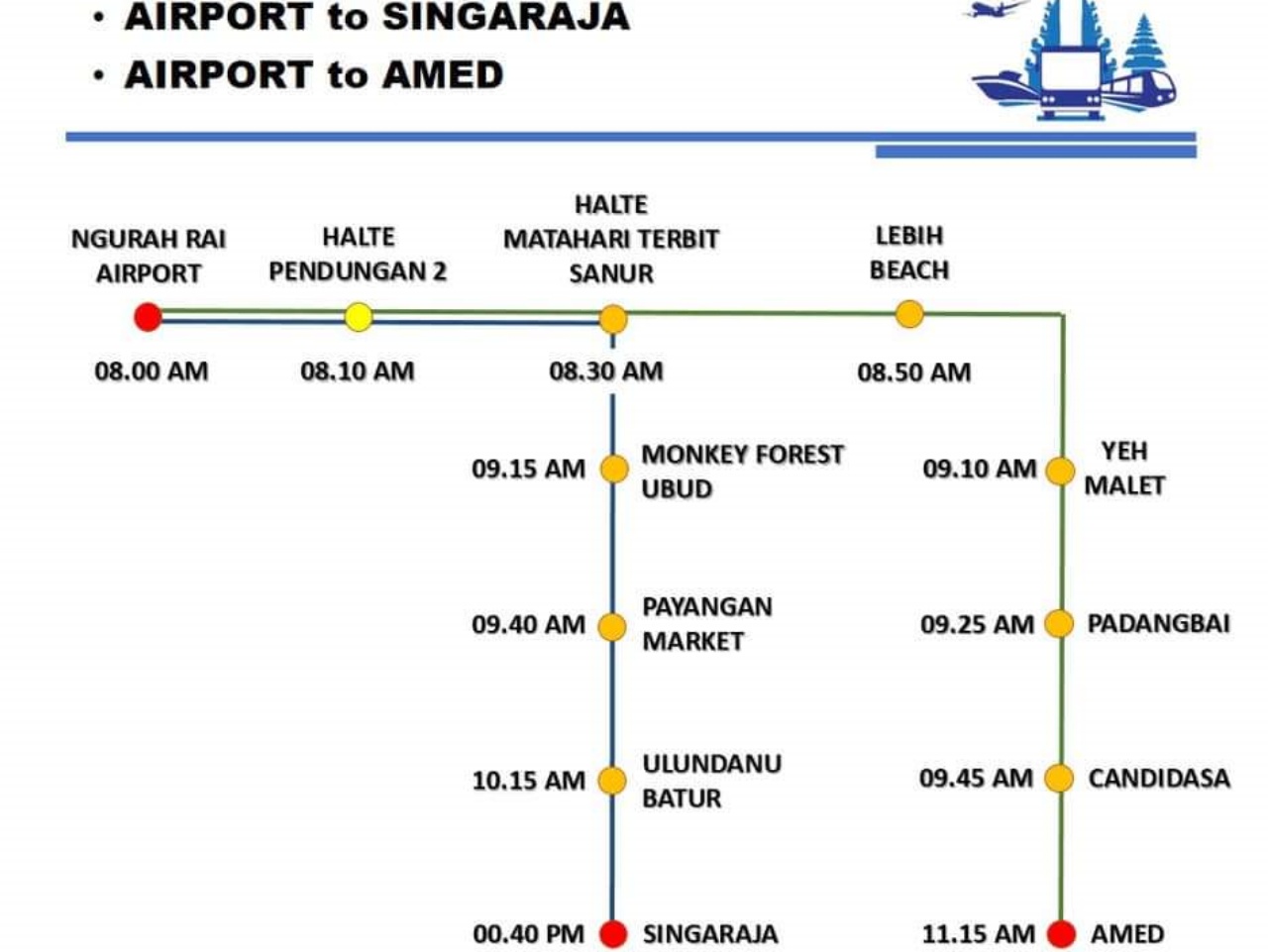 Due to the bus availability, only 1 bus operating at the time being. The same bus that arrives at Amed will leave at 1 PM heading back to the airport.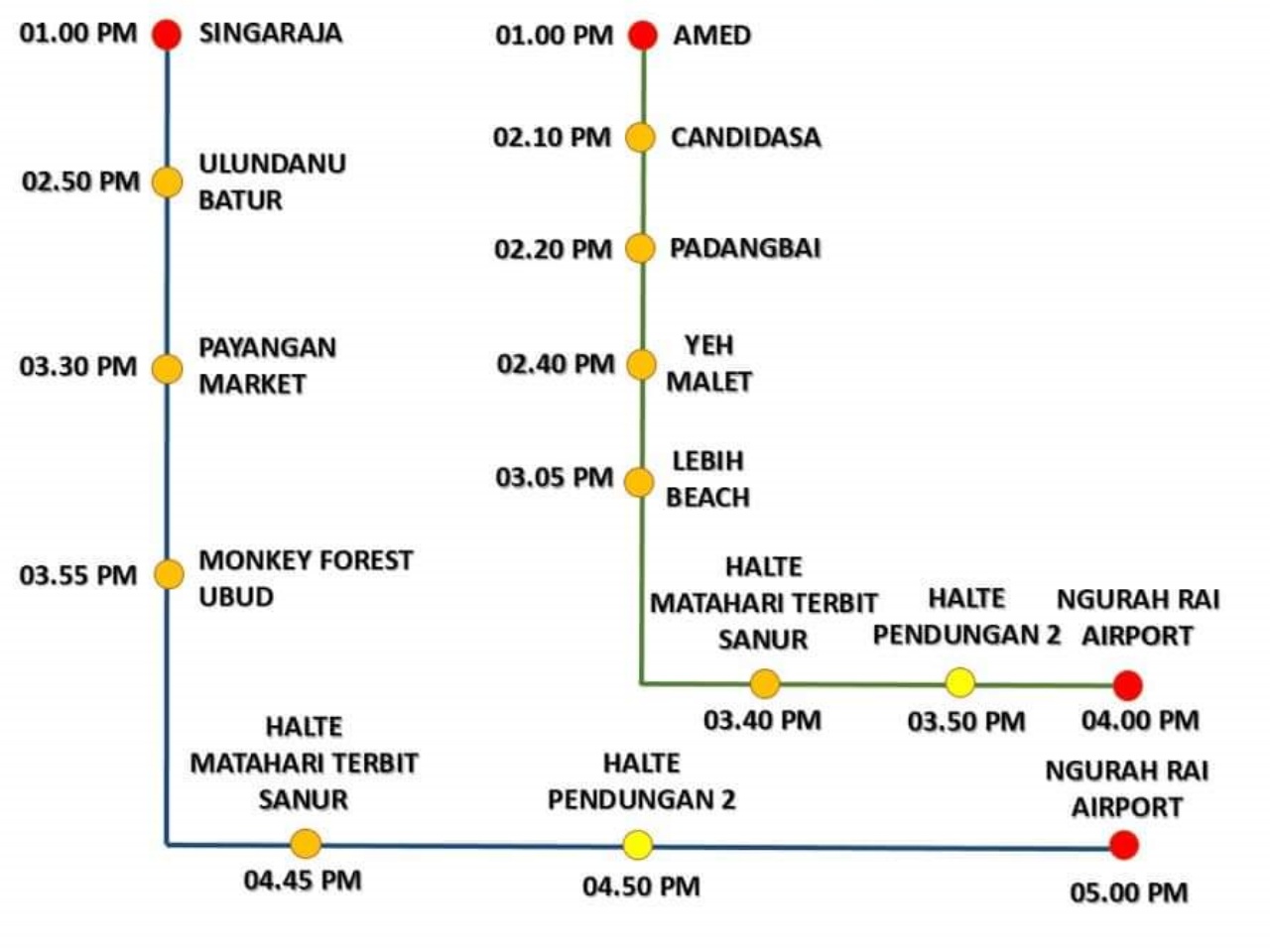 Transportation Bali: Trans Metro Dewata Route & Ticket
Another public transportation choice to get around Bali is Trans Metro Dewata. Compared to Damri, the bus has more units and cover a total of 5 route. It doesn't serve only tourists, but locals and students too. In general, the bus ticket is the cheapest, Rp3.500 for a one-way trip. Then again, the operational hours are the longest. The first bus starts as early as 3 AM and the last bus will leave at 9 PM.
In fact, there is no other cheap option to travel to Ubud except going by Trans Dewata bus. The journey will take longer of course. On the positive side, it's a good chance to see Bali outside the tourist area. The line heading to Ubud is corridor 4, which departs from the Ubung terminal. Later will stop at several places in Ubud such as Monkey Forest and Peliatan Palace.
Besides corridor 4, corridor 5 also stops at the tourist area. The bus departs from Sentral parking in Kuta around 2 Km from Kuta beach. Shortly stop at several tourists area, Benoa, and Sanur.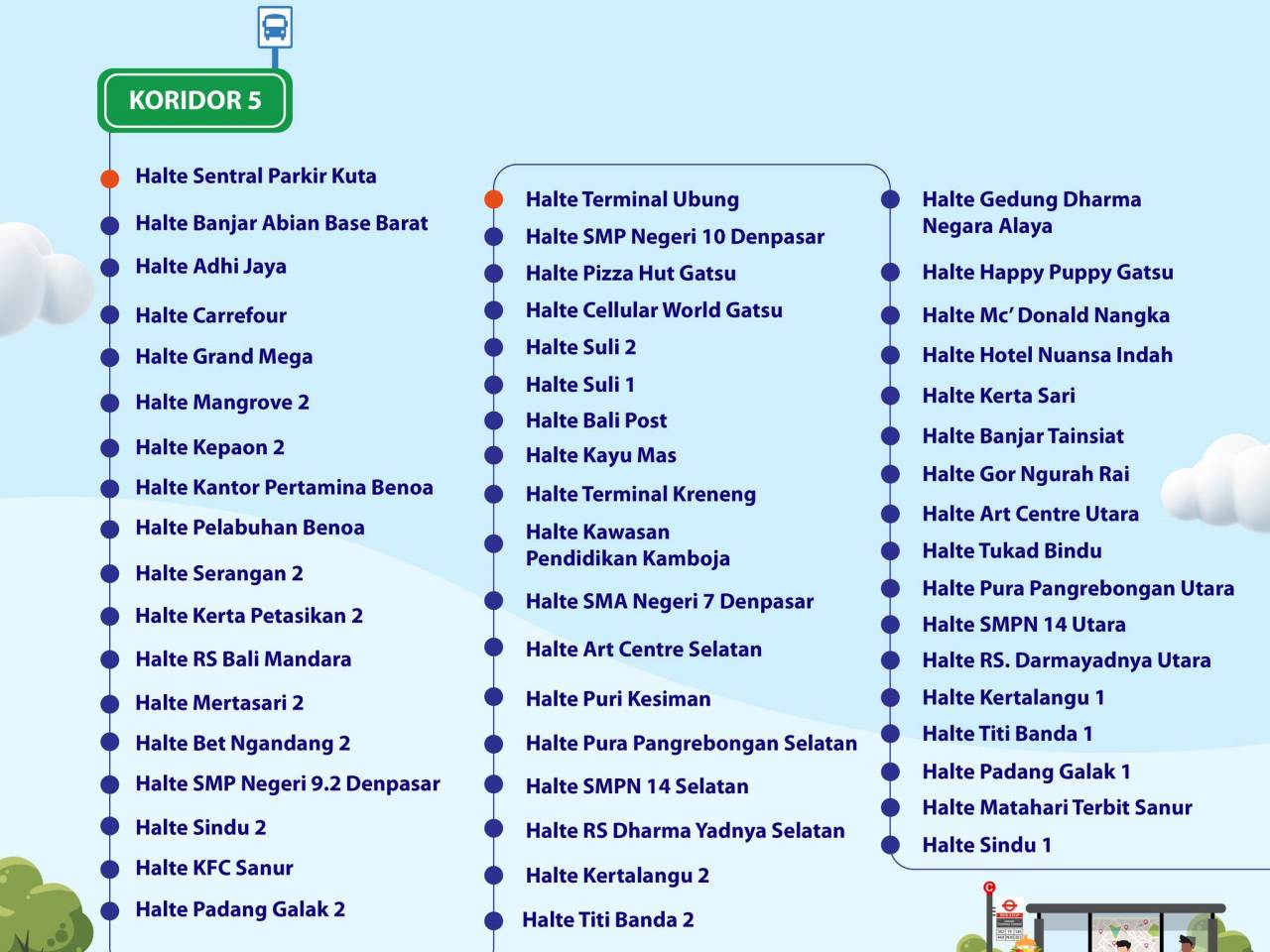 Payment & Trans Dewata Apps
The method of payment is cashless using a prepaid card such as E-money, Flazz, and Brizzi. Passengers could buy the card at small minimarkets such as Indomaret and Alfamart and it cost around Rp20.000 – Rp50.000. And later, anytime, add the credit at the nearest minimarkets if the balance is not enough.
There are several ways to check the prepaid card balance. First, at the ATM of the card issuer. The e-money is a Mandiri Bank product, Flazz is Bank Central Asia (BCA), and the last BRI issued the Brizzi card. Second, at the minimarkets such as Indomaret and Alfamidi. Simply ask for the card balance before adding credit.
In order to travel conveniently with the Trans Dewata bus, passengers could download Teman Bus apps at Playstore/Appstore. Then select the region, Bali, and check the map, route, and bus lines to get to the destination.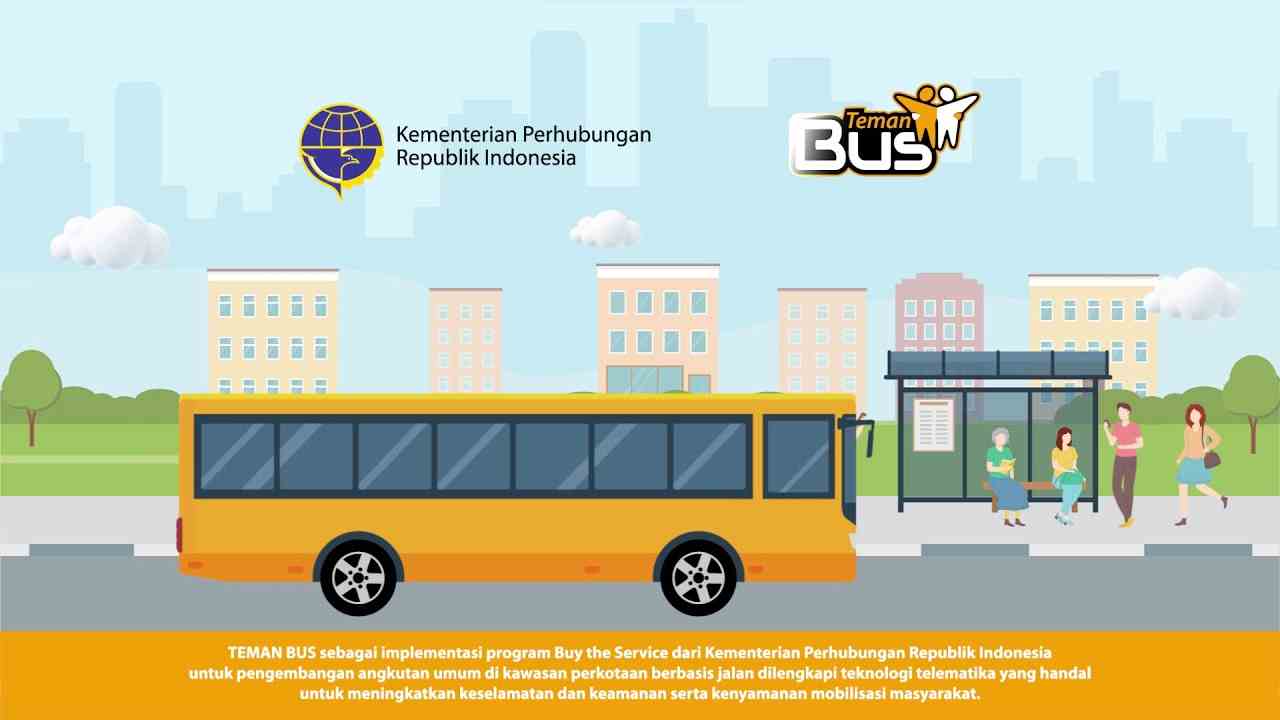 Transportation in Bali with Ride-Hailing Apps
For Southeast Asian travelers, ride-hailing apps like Grab and Gojek are not new. The application work just the same, only the cashless payment is different. In Indonesia, the cashless options are not just debit and credit cards. Grab partners with OVO, while Gojek has Gopay for their cashless payment.
To top up cashless payment is just as easy as purchasing internet data for SIM cards. Small minimarkets like Indomaret and Alfamart accept this kind of transaction. To point out, the perk of using this cashless payment is customers could get a discount fare.
Besides these 2 ride-hailing apps, Maxim and inDriver apps are available too. Especially in busy tourist areas like Kuta, Seminyak, and Canggu. The difference between these new apps is customers could offer the price fare. Then select the best price fare based on the driver's bid.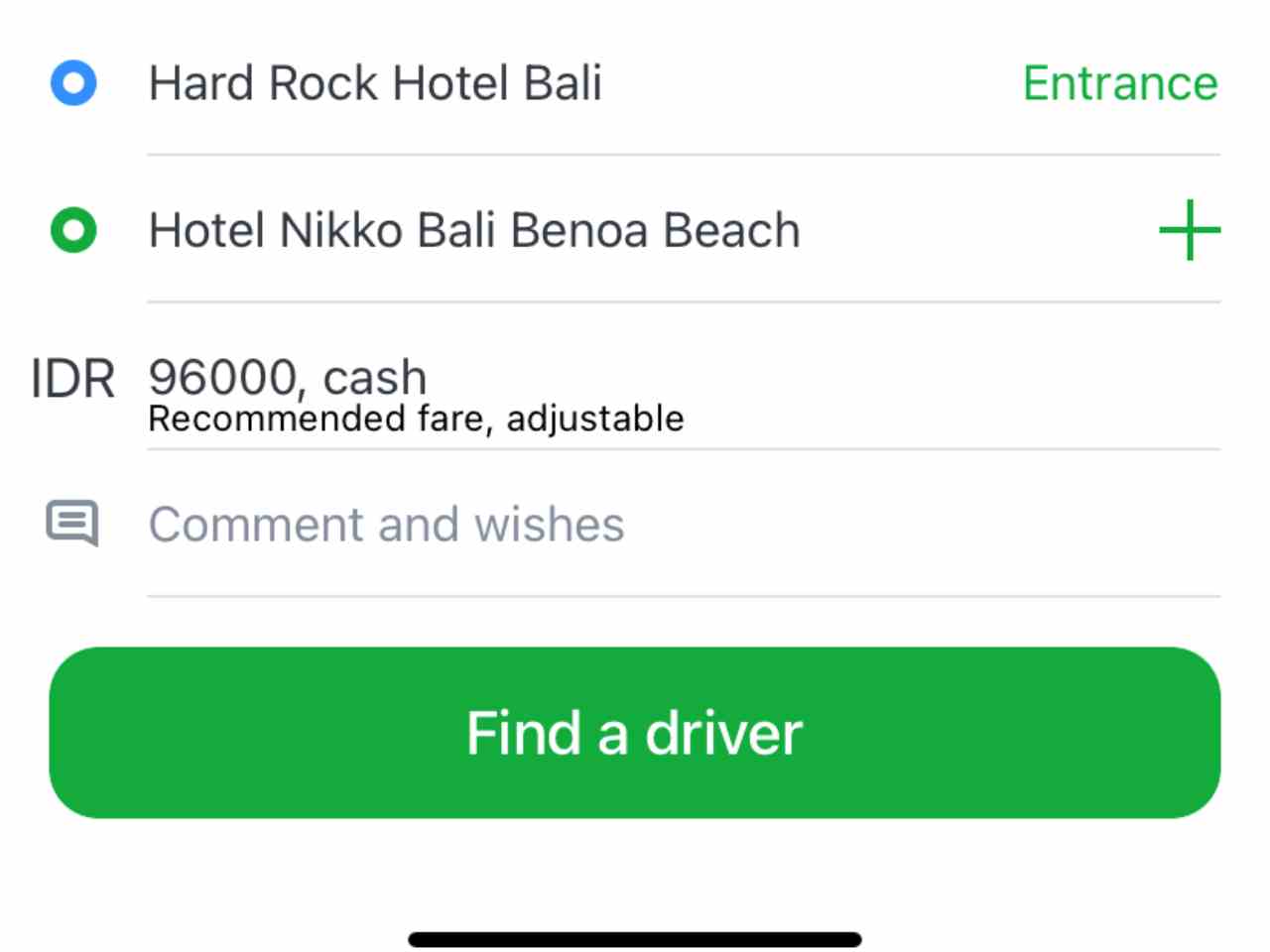 To point out, drivers in both apps only accept cash payments. But since customers could also offer the fare, sometimes these apps offer cheaper ride fares compared to Grab and Gojek apps.
See: Guide To Explore Bali Night Market.