Staying connected is an important thing when traveling in Indonesia. Buying an Indonesian SIM Card should become an option. It's no longer enough to rely on the hotel's WiFi only. Especially since people can't wait too long to post something on Instagram right away.
Social media aside. Having a reliable internet connection is also helpful to take advantage of the growing Indonesian online service. The transportation apps such as Uber-like Grab and Gojek. It will provide great help getting around the big cities, like Jakarta, Yogyakarta, and Bali.
How the Indonesian SIM Card Works
It might take some time to understand how it works in the telecommunication business in Indonesia. There are loads of providers offering a plethora of mobile products. Government regulation can be confusing too as 2018 marks several changes when it comes to SIM card registration.
Most Indonesian use prepaid SIM cards. Customers buy a certain amount of balance called "pulsa". Which later can be used to call, send SMS, and browse the internet. Users can also use the balance to buy packages. A package can be a data package, a call package, and a text package. There are also packages with a combination of all three.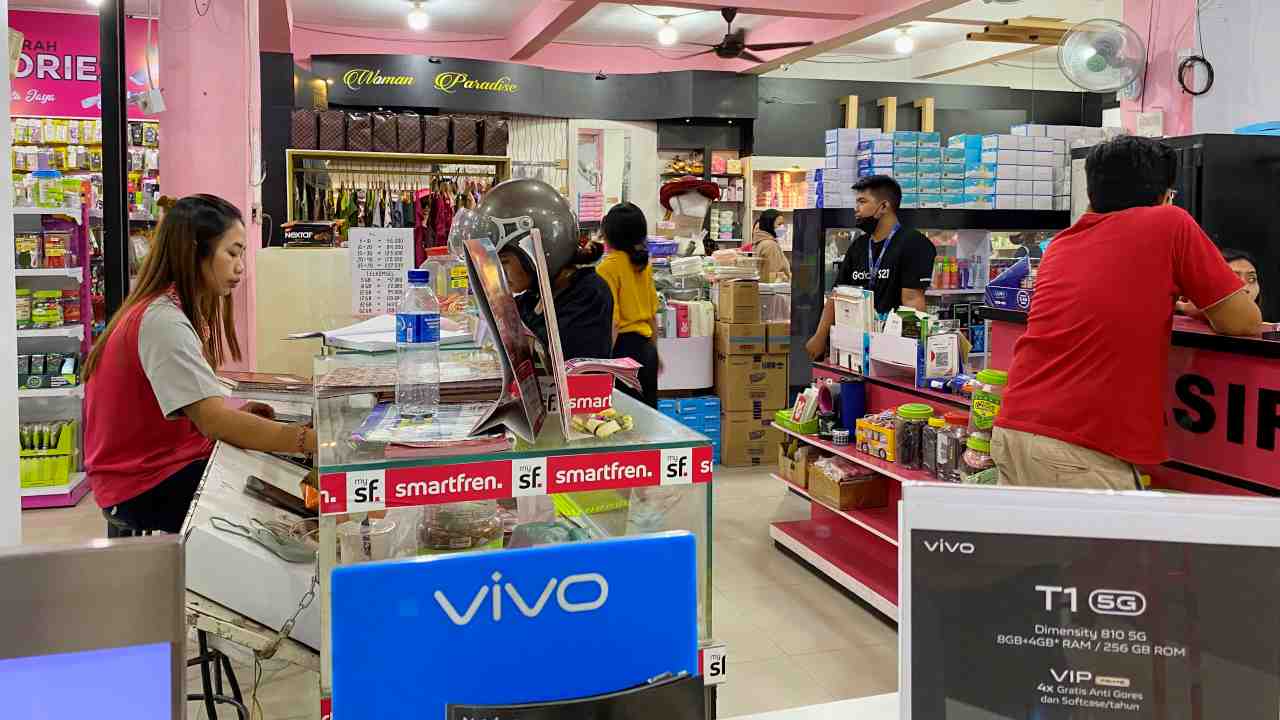 Indonesian SIM Card for Tourist, Price & Coverage
Buying a prepaid SIM card is very cheap in Indonesia. An empty Indonesian SIM card without any credits or data packages usually costs as cheap as Rp10.000. Many kiosks sell SIM cards with a pre-loaded data package. Prices vary depending on how much GB of data customers will get.
But in general, it's super cheap by western standards. Tourists can get an Indonesian SIM card with 10GB of data for less than Rp100.000. Coverage has been improving significantly in the past few years. Customers in big cities can enjoy the fast 4G LTE network. For the rest of the country, unless it's a remote place, there's always almost at least 3G coverage.
Top 3 Indonesian SIM Card Providers To Choose
Telkomsel, the biggest mobile operator in Indonesia has the best coverage, especially in the outer islands. Telkomsel is a safe bet for tourists planning to go to remote destinations.
Telkomsel's most popular SIM Card is called SimPATI. Their price is the most expensive compared to other operators. The starter pack cost Rp100.000 and is also available at Grapari, the official Telkomsel store.
Telkomsel Tourist SIM Card, Internet Package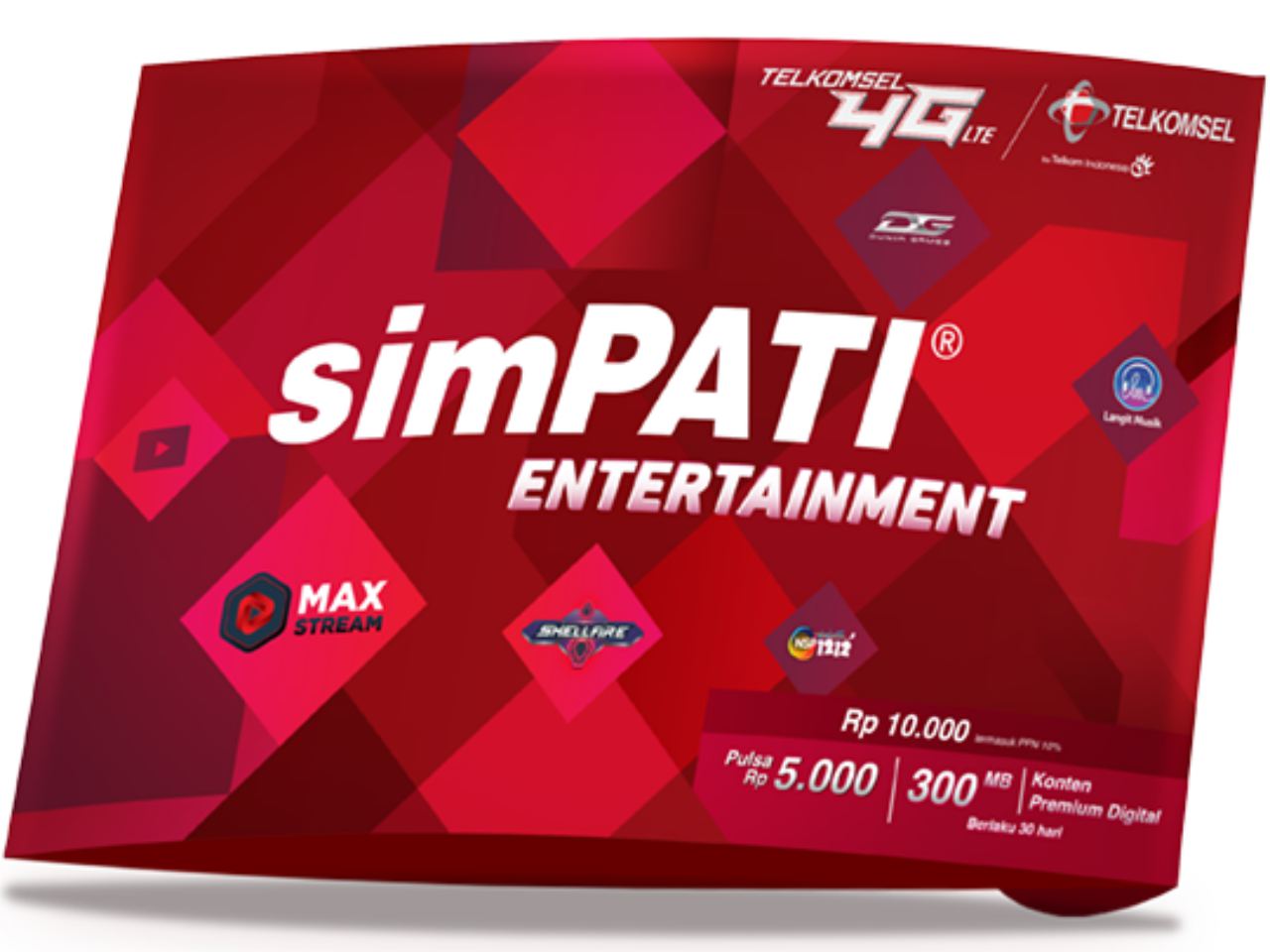 The prepaid internet package of 10 GB for 14 days is perfect for a short stay in Indonesia. Best value-for-money Telkomsel data packages.
See: Bali Airport Guide, Facilities, Public Transport To Downtown.
Indosat Oreedo Internet Data Price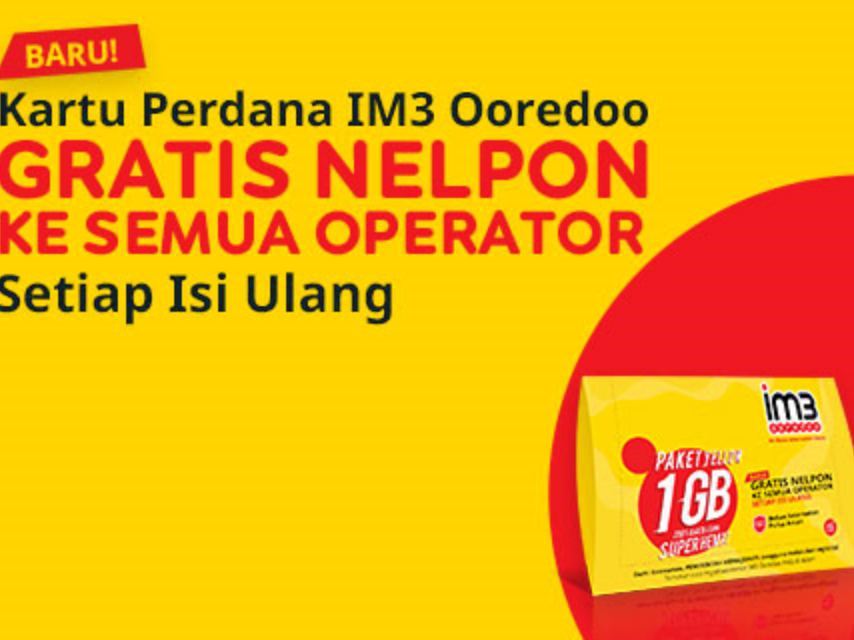 Indosat is the second-largest mobile operator in Indonesia. Their most popular SIM card IM3 is cheaper than Telkomsel and the coverage is pretty good. Their LTE network is fast in big cities. Sometimes they also have good network strength in remote villages.
Best value-for-money IM3 Ooredo data packages:
Indonesian SIM Card Indosat IM3 Internet Package
Freedom Internet 5 GB
Rp25.000
Internet 13GB
Rp50.000
Freedom Combo 32GB (free 60 minutes call to all operators)
Rp100.000
Read: Bali Temple, Activities & Must Visit List.
XL Internet Package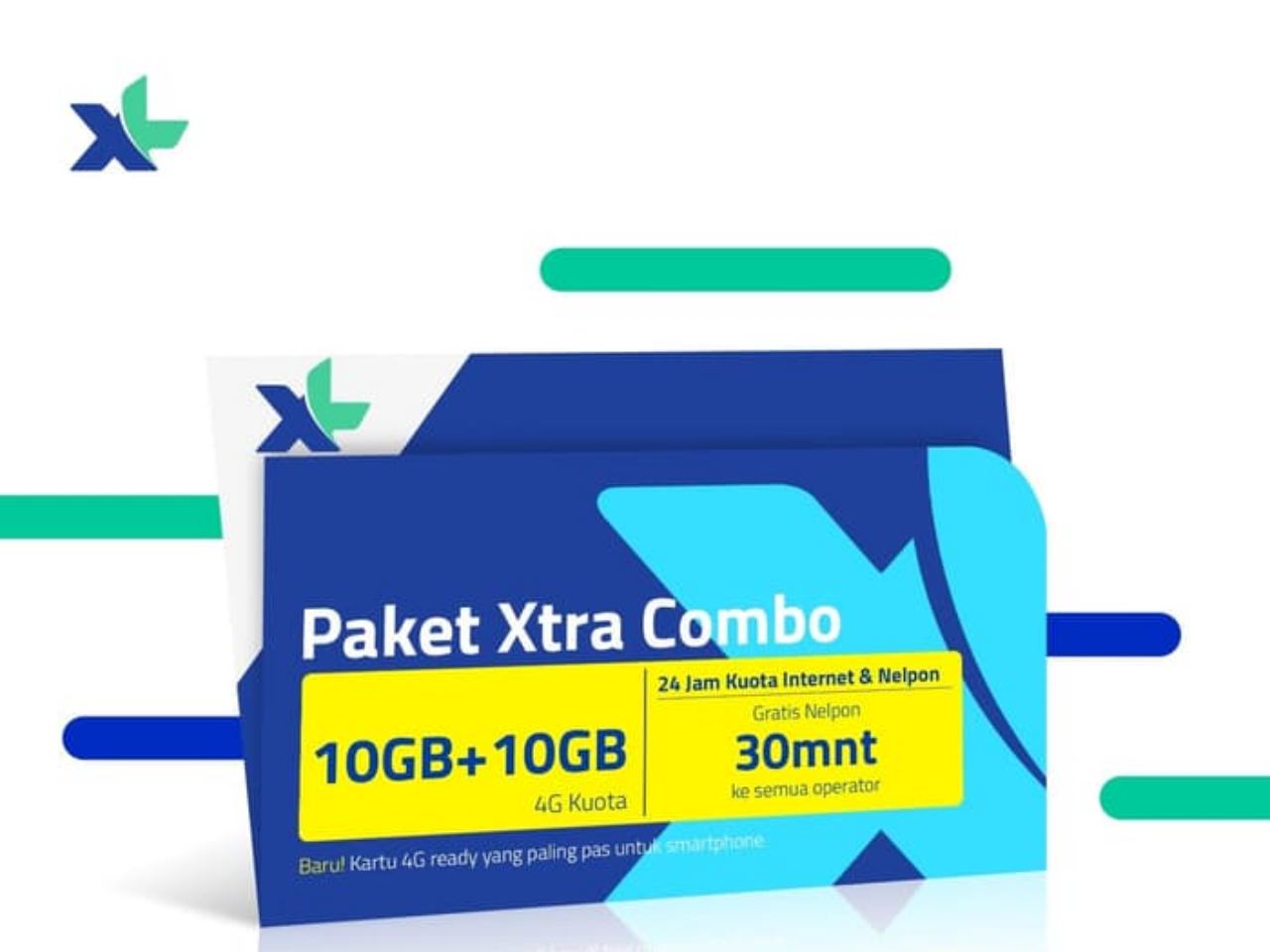 XL mobile providers offer decent coverage. Although their 4G network is often faster than Telkomsel in some cities, XL struggle in remote places, and sometimes the signal is non-existing. XL's price range is similar to Indosat's. Tourists can pick this provider if planning to stay mainly in big cities.
Best value-for-money XL data packages.
See: Bali Beaches, Tips & Guide To Visit Top Beach Around The Island.
Where To Buy & Register Indonesian SIM Card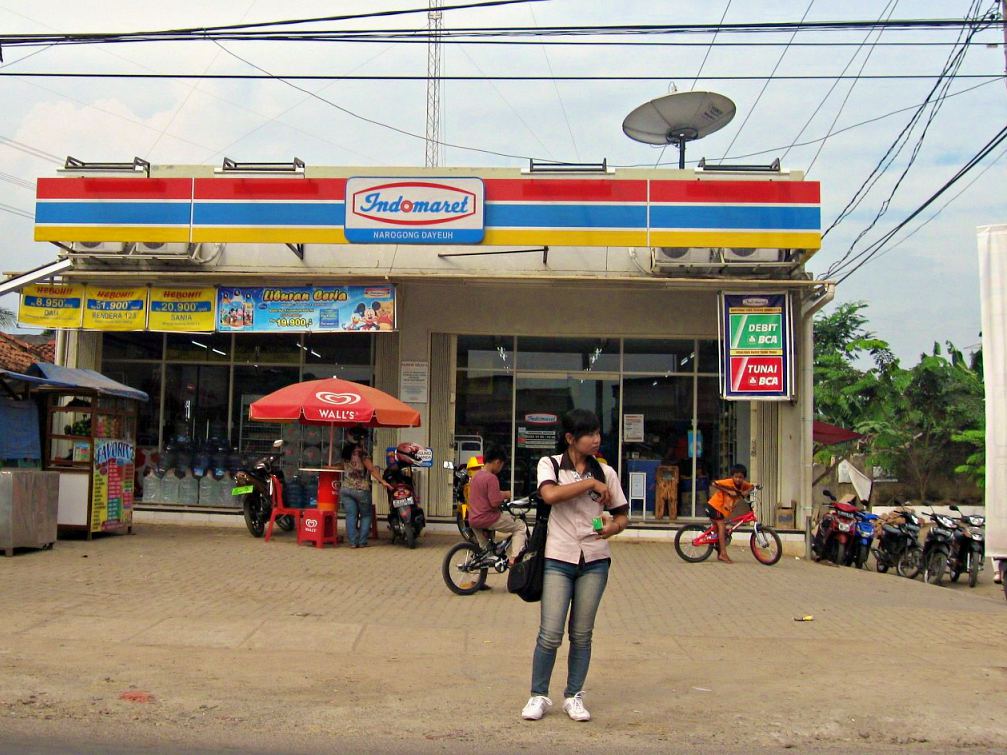 Some companies have official stores at airports. They usually offer tourist traveler packages instead of regular ones. Buying at airports is convenient if tourists don't mind paying a more expensive price. However, avoid unofficial sellers at all costs. Selling tourists shady SIM cards is a common airport scam.
Going to kiosks is the most popular way to buy an Indonesian SIM Card here. These small shops are scattered all over the corner of Indonesian cities. They have plenty of options for Indonesian SIM cards and data packages. Prices are definitely cheaper than buying at airports.
Tourists can easily spot a kiosk by noticing a signboard. Usually located in front of the shop, with a list of data packages in GB and their respective prices. Getting an Indonesian SIM card here will require tourists to register.
Registration can be done at the kiosks when buying. After choosing which SIM card to buy. Hand the passport to the seller for registration purposes. Ask them to register it and the whole process takes only several minutes. Sometimes they even register it with their own ID to make it super fast.
See: Waterfall in Bali Worth Visiting, Tips & List. 
Checking Balance & Buy Credit
Nowadays it's easy to check how much balance a SIM card has. Almost every major operator has an app to help customers track balance and data usage.
Tourists can download the app on App Store or Google Play Store. Telkomsel has MyTelkomsel app, Indosat has MyIM3, and XL has myXL.
Customers can also buy packages from these apps. To make everything more convenient, most apps have an option for an English menu. The "traditional" non-app way to check the balance and buy packages is by dialing *888# for Telkomsel's SimPATI, *123# for XL, and *363# for Indosat's IM3. However, the dial menu comes only in Bahasa Indonesia.
Checking Credit Balance in Indonesian SIM Card
Telkomsel
*888#
XL
*123#
Indosat IM3
*363#
See: Top Must Visit Events & Festivals in Indonesia.
Top Up Credit
Another convenience store, Alfamart also offers a sim card top-up service.
Buying credit for an Indonesian prepaid SIM card can be done in many ways. Apart from kiosks, popular minimarket chains such as Indomaret and Alfamart also sell phone credits. Denominations usually come in Rp10.000, 25.000, 50.000, and 100.000 values.
Prepare to pay Rp2.000 – Rp3.000 more in addition to the balance value, this is how sellers make a profit. After buying, make sure to get a notification message from the operator informing that credit has been successfully added.
IMEI Registration To Use Indonesian SIM Card
Following new regulations in Indonesia. In this case to control illegal mobile phones and electronic devices entering Indonesia without paying taxes. Tourists will have to register upon arrival to be able to use Indonesian SIM cards.
In brief, there is 2 option to register. The first one is to buy an Indonesian SIM card at the provider stall at the airport. Then provide identity detail such as name, passport number, and boarding pass. At this point, the provider will register the IMEI. The first option is suitable for short visit periods, a maximum of 90 days.
After that, the SIM card is ready to use. While to top up the credit, customers could easily purchase it at a convenience store. Meanwhile, for tourists that chose to buy SIM cards elsewhere besides at the airport. Make sure to ask the seller to help with the IMEI registration.
Following the registration, to see whether the phone Imei has been registered in the operator database. Telkomsel sim card users could dial *337# and then press 1. There will be text notifications from the provider confirming the IMEI is registered.
Check IMEI Registration Status
Telkomsel
Dial *337# then press 1
XL
Press *123*817# choose option 1
See: Bali Night Market & Culinary Spot.