Home
Authors
Posts by Ann Id
Ann Id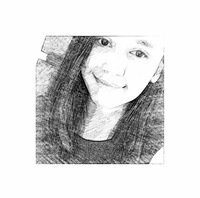 In general, northern Bali is dense in terms of nature. Hills and mountains, covered by lush green tropical rain-forests, dominates this region. Small rivers and springs are abundant, thanks...
Besakih Temple situated at Karangasem Bali. At the foot of the highest mountain on the island, Mount Agung. This millennia-old Pura (temple) is actually a large complex. Consisting of...
Picturing a Balinese Pura (temple) in mind. People often imagine a Hindu place of worship with crowds of pilgrims coming and going. However, this is not the case with...
Anyone visiting Lombok island, Indonesia, will notice a looming mountain dominating the island's landscape. Lombok island is only slightly smaller than Bali, yet almost half of its land area...
Yogyakarta's central market, Beringharjo Market, can be a fascinating and adventurous stop for tourists visiting the city. This traditional market is a lively place. Where thousands of people, both...
Kuta area has no shortage when it comes to dining places. There are plenty of restaurants in the area. So abundant that it's easy to overlook a little corner...
For adventures, hidden means an invitation to explore. Hidden Canyon Bali, lets out a mystery just by its name only. Located in Guwang, Sukawati, Gianyar, Bali. The canyon intrigues...
It is interesting how Kanto Lampo Waterfall came into popularity. Before 2015, it was unheard of. When a picture of the waterfall went viral on social media, the viral...
Not to be mistaken with Gianyar Night Market or Ubud Art Market, Ubud Night market is quite different. It's rare to find tourists roaming around here. There are few,...
Among all lakes on Bali Island, Lake Batur is not only the largest but also the most popular. It is located at the foot of a mountain with the...