Home
Authors
Posts by Ann Id
Ann Id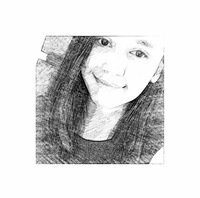 The busiest airport in Indonesia, Jakarta Airport Soekarno Hatta International serves 65 million passengers annually. Soekarno Hatta covers all flight to destination all over Indonesia. From the short an...
Staying connected is an important thing when traveling in Indonesia. Buying the Indonesian SIM Card should become an option. It's no longer enough relying on the hotel's WiFi only....
Kuta area has no shortage when it comes to dining places. There are plenty of restaurants in the area. So abundant that it's easy to overlook a little corner...
Not to be mistaken with Gianyar Night Market or Ubud Art Market, Ubud Night market is quite different. It's rare to find tourists roaming around here. There are few,...
If there's any scenic place to do a marathon. Borobudur Temple at Magelang, Yogyakarta could be the one. The largest temple in the world is a venue for Borobudur...
Yogyakarta offers a wide range of beaches to choose from, but Timang Beach stands out at its own. Located on Gunung Kidul regency, it is around 50 km from...
Mr. Indra and Mrs. Yanti weren't really expecting anything more than a good chunk of customers. When they opened a restaurant at a beach in southern Yogyakarta. Indrayanti, that's...
If Jember has its Jember Fashion Carnaval (JFC). It's neighbor, Banyuwangi, doesn't want to miss out any single fun. It was back then in 2011. When the local government...
For cycling enthusiast, consider visiting Banyuwangi in September. The easternmost city of Java has a cycling event called International Tour de Banyuwangi Ijen (ITdBI). Tour de Banyuwangi Ijen is...
Not merely a stopping place before crossing to Bali. Banyuwangi also has astonishing beaches comparable to those of Bali's. The Green Bay Banyuwangi or Teluk Hijau is one of...