Home
Authors
Posts by Ann Id
Ann Id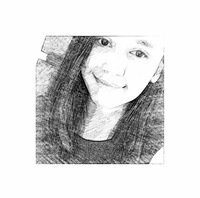 Staying connected is an important thing when traveling in Indonesia. Buying the Indonesian SIM Card should become an option. It's no longer enough relying on the hotel's WiFi only....
Cheng Ho is a Chinese admiral who commands expeditions to Southeast Asia, South Asia, and East Africa. Precisely during the 15th century. In 1416, he stops at north Java,...
People associate Lawang Sewu, one of the famous landmarks in Semarang, with horror stories. The urban myth says that the historical building is haunted. Located at Jalan Pemuda, Semarang,...
Yogyakarta offers a wide range of beaches to choose from, but Timang Beach stands out on its own. Located on Gunung Kidul regency, it is around 50 km from...
Hidden behind steep hills in the southern shore of Bali, lay Pandawa Beach. Situated near an old limestone quarry, Pandawa beach once is a secret beach. It was not...
Often overshadowed by its neighbor Ubud. The quiet district of Tampaksiring is home to several interesting destinations in Bali. One of them is an important temple, called Tirta Empul...
In recent years, Bandung has been restoring the few green spaces left throughout the city. Teras Cikapundung is one of them. Located just 6 km from downtown, in Siliwangi...
If Jember has its Jember Fashion Carnaval (JFC). Its neighbor, Banyuwangi, doesn't want to miss out on any single fun. It was back then in 2011. When the local...
In broad daylight, a part of Ngurah Rai-Gianyar street looks just like any busy street in Bali. There is a market here, bustling with day-to-day commercial activity. As the...
Kuta area has no shortage when it comes to dining places. There are plenty of restaurants in the area. So abundant that it's easy to overlook a little corner...