Home
Authors
Posts by Ann Id
Ann Id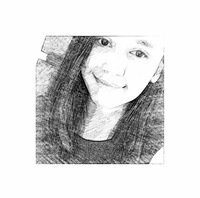 Braga Street was a famous promenade back in the 1920s. There were a lot of shops, a fancy boutique, and a theater. A shopping center for Dutch high society...
Bali apparently is not just an island of Gods, it's also an island of waterfalls. At the town of Buleleng for example, dozens of waterfalls tucked in every corner...
Stone Garden Citatah is a prehistoric park famous for its rock formation. Limestone hills cover the area, along with hundreds of other smaller karst rocks. Fossils found here indicate...
Milky blue water with just the right temperature. There's no better way to relax other than dipping in this kind of natural hot bath. Maribaya Hot Spring is located...
Indonesia is home to a large variety of orchid, considered the second most diverse after Brazil. If there's any place to see many of them in one place, that...
Farmhouse Bandung is located in Lembang District, Bandung. It is the first European theme attraction ever built in Indonesia. It might seem odd. Especially for foreign tourists to go...
Dusun Bambu (Bamboo Village) introduces its visitors to Sundanese culture in one integrated area. It is located in Cisarua, Bandung, at the foot of Mount Burangrang. Like its name,...
Alun-Alun Bandung or Bandung City Square, is a 1,2-hectare public park in the heart of Bandung City, West Java. The most prominent feature of this park is Bandung Grand...
In broad daylight, a part of Ngurah Rai-Gianyar street looks just like any busy street in Bali. There is a market here, bustling with day-to-day commercial activity. As the...
As modernization sweeps the prior traditional Bali. Penglipuran Village persists. The cultural village base around 6 km from the center of Bangli Regency. The locals keep maintaining their traditional...