Home
Authors
Posts by Ann Id
Ann Id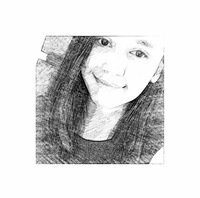 Yogyakarta's central market, Beringharjo Market, can be a fascinating and adventurous stop for tourists visiting the city. This traditional market is a lively place. Where thousands of people, both...
Kuta area has no shortage when it comes to dining places. There are plenty of restaurants in the area. So abundant that it's easy to overlook a little corner...
For adventures, hidden means an invitation to explore. Hidden Canyon Bali, lets out a mystery just by its name only. Located in Guwang, Sukawati, Gianyar, Bali. The canyon intrigues...
It is interesting how Kanto Lampo Waterfall came into popularity. Before 2015, it was unheard of. When a picture of the waterfall went viral on social media, the viral...
Not to be mistaken with Gianyar Night Market or Ubud Art Market, Ubud Night market is quite different. It's rare to find tourists roaming around here. There are few,...
Among all lakes on Bali Island, Lake Batur is not only the largest but also the most popular. It is located at the foot of a mountain with the...
Pindul Cave is a rising star among destinations to visit in Jogjakarta. It is a recently popular destination, best known for offering a unique new way of cave exploration....
Yogyakarta offers a wide range of beaches to choose from, but Timang Beach stands out on its own. Located on Gunung Kidul regency, it is around 50 km from...
Mr. Indra and Mrs. Yanti weren't really expecting anything more than a good chunk of customers. When they opened a restaurant at a beach in southern Yogyakarta. Indrayanti, that's...
In broad daylight, a part of Ngurah Rai-Gianyar street looks just like any busy street in Bali. There is a market here, bustling with day-to-day commercial activity. As the...