Home
Authors
Posts by Ann Id
Ann Id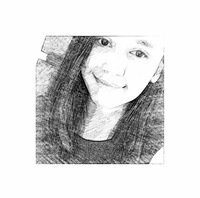 Waterfall hopping is one of the interesting activities tourists can do in Bali. The island of God has plentiful waterfalls scattered throughout its mountainous landscape. Tukad Cepung Waterfall, the...
It gets harder these days to find somewhere more secluded such Tibumana Waterfall in internationally popular Bali. This is why explorers appreciate very much the existence of hidden gems...
Pindul Cave is a rising star among destinations to visit in Jogjakarta. It is a recently popular destination, best known for offering a unique new way of cave exploration....
For adventures, hidden means an invitation to explore. Hidden Canyon Bali, lets out a mystery just by its name only. Located in Guwang, Sukawati, Gianyar, Bali. The canyon intrigues...
It is interesting how Kanto Lampo Waterfall came into popularity. Before 2015, it was unheard of. When a picture of the waterfall went viral on social media, the viral...
Located at a small village of Ambengan, Buleleng Regency, Bali, Aling-Aling Waterfall might not seem convincing at first sight. Its entrance is tucked away on the small village street,...
Dago Giri area at Bandung, West Java mostly popular among tourists as a shopping destination. Unlike its neighbor, Lembang, there are not many tourist destinations here other than shopping....
The city of Bandung is surrounded by mountain and plateau areas with Punclut as the nearest one. Located only 7 km from the downtown. Punclut (Puncak Ciumbuleuit) is the...
Floating Market Lembang takes inspirations from the floating markets at Pattaya, Thailand, and Banjarmasin, Borneo. Perhaps not even roughly similar, but the market sure has its own quirk. Instead...
In Bandung, West Java, there's an ultimate destination when it comes to culinary. It is Paskal Food Market, a food market with a semi-outdoor concept. Paskal Food Market occupies...