Home
Authors
Posts by Ann Id
Ann Id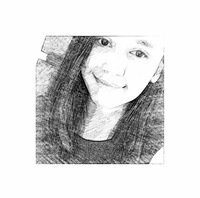 If Jember has its Jember Fashion Carnaval (JFC). It's neighbor, Banyuwangi, doesn't want to miss out any single fun. It was back then in 2011. When the local government...
For cycling enthusiast, consider visiting Banyuwangi in September. The easternmost city of Java has a cycling event called International Tour de Banyuwangi Ijen (ITdBI). Tour de Banyuwangi Ijen is...
Not merely a stopping place before crossing to Bali. Banyuwangi also has astonishing beaches comparable to those of Bali's. The Green Bay Banyuwangi or Teluk Hijau is one of...
The exotic Padar Island is the smallest among the three Komodo National parks. Located 3 hours by boat from Labuan Bajo, East Nusa Tenggara province. Padar Island is situated...
Many people assume that Komodo dragons live exclusively at Komodo Island. However, this is not true. The neighbor Rinca Island hosts a significant population of this prehistoric reptile too....
East Nusa Tenggara (Nusa Tenggara Timur) is not only popular for its Komodo dragons in Komodo Island. Deep in the Island of Flores, lies Kelimutu National Park. Located in...
Every year Yogyakarta gathers at Jogja National Museum for a contemporary art event called ART JOG. A melting pot of thoughts and ideas in the form of arts. That's...
A dragon may just a fantasy creature in fairytales and mythologies, but Indonesia begs to differ. Indonesia's Komodo Island serve as some kind of proof for this as dragons...
Staying connected is an important thing when traveling in Indonesia. Buying the Indonesian SIM Card should become an option. It's no longer enough relying on the hotel's WiFi only....
Yogyakarta offers a wide range of beaches to choose from, but Timang Beach stands out at its own. Located on Gunung Kidul regency, it is around 50 km from...