Asian African Carnival
Entrance Fee: Free Entry
Performer: Parade, Unity Run & Tourism Expo
Start: 2023-06-01
End: 2023-06-30
Event Place: Asian African Street
Telp. Number:
Address: Jl. Asia Afrika , Braga, Sumur Bandung, ID, 40111.
In 1955, leaders of Asia and African countries gathered at The Asia Africa Conference (AAC). It's one of the largest international conferences after the world war. There were representatives from 26 countries. Many of which were newly independent states. Well in the Asian African Carnival, people will remember what happened 64 years ago.
The conference was significant in shaping world politics. Until today, Bandung still prides itself to be its host. Every year an event called the Asian African Carnival serves as a commemoration. Although colonialism and the cold war are no longer today's concerns.
The spirit of unity from that day remains as relevant as ever. The Asian African Carnival continues to manifest this unity spirit. It celebrates unity, friendship, and synergy through diversity. The event attempts to celebrate AAC. In a way that is relevant to today's circumstances.
It focuses on cultural and economic collaboration rather than political matters. The event is presented to the public with the aura of celebration and festivities. Participants are mainly the members of AAC.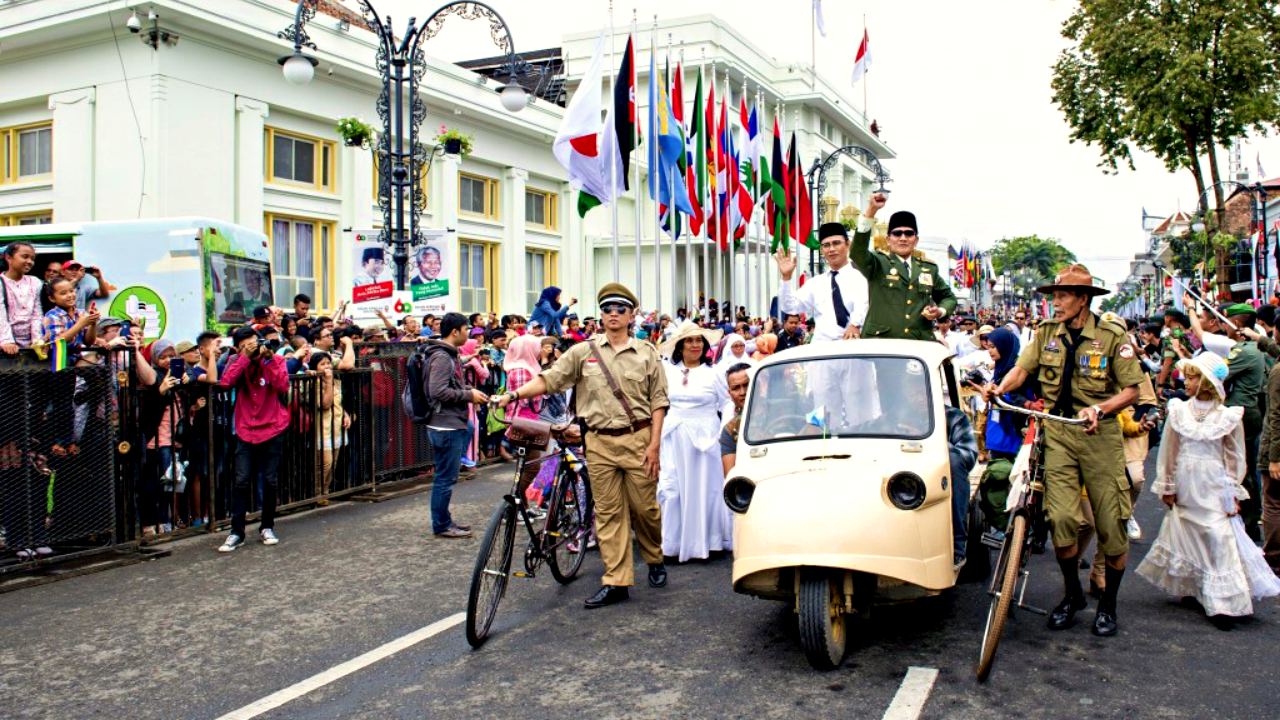 Bandung sister cities, and other regions in Indonesia. There will be an elaborate carnival, cultural and tourism exhibitions, a marathon, and many other cultural sub-events.
The Colorful Asian African Carnival
The most anticipated event of the Asia Afrika Carnival is the parade. A costume parade showcasing cultures from Indonesia and all over the world. Over 2000 participants take part in this carnival. There is a long line of delegates wearing costumes of all imaginable colors and shapes.
The design ranges from traditional to simply imaginative. If the eyes are spoiled by the colorful splendor. The ears get to enjoy music from a lively marching band and traditional musicians. Asian African Carnival is one huge party celebrating richness and diversity.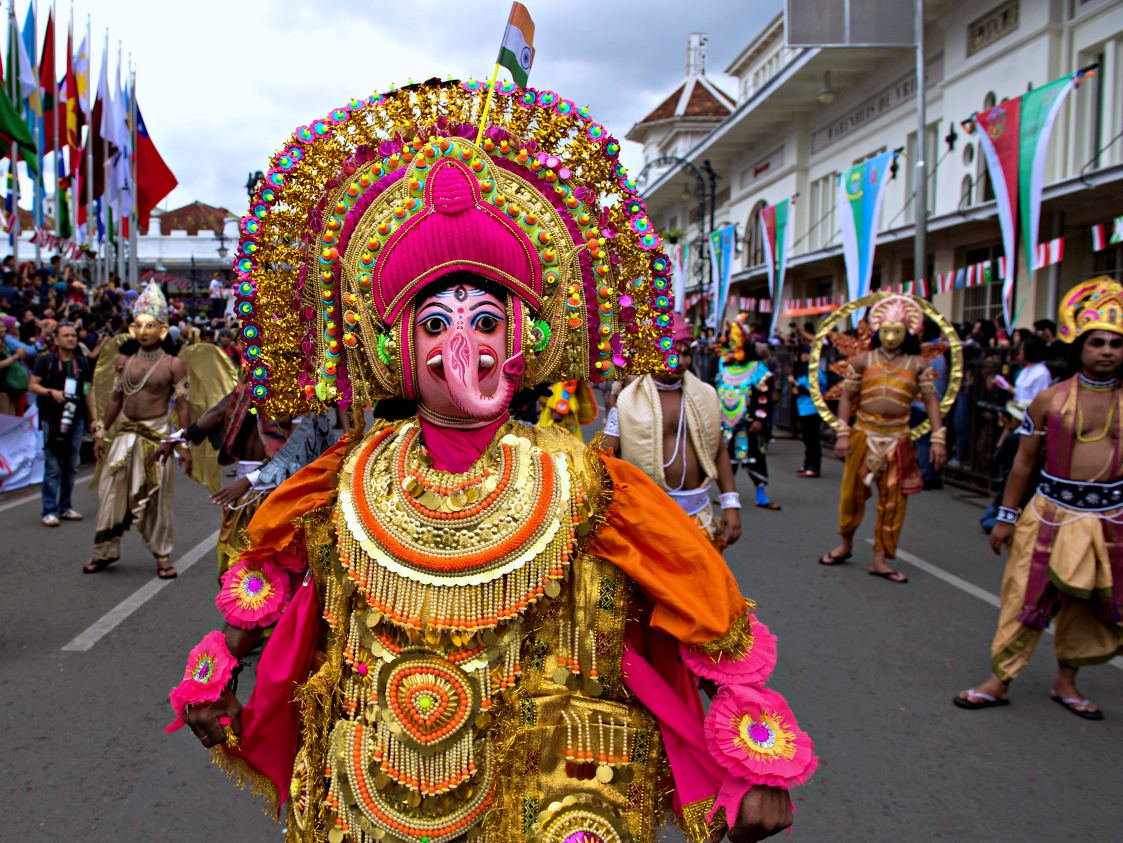 It starts and ends at Asia Afrika Street. Spectators flock to the pedestrians. As the road closed for vehicles to make way for the parade. Get lost in wonder watching the participants. Each exudes the beauty of their country or region. Photography enthusiasts better not leave the camera behind. As there will be many moments to snap.
Asian African Carnival Unity Run
The track for Unity Run is 6 km long and everyone can participate. Circling through historical landmarks of Bandung. The marathon offers participants interesting sights to see throughout its track. Run past street art around Braga Street.
See Bandung city square. And admire historical buildings along Asia Afrika Street. Unity Run is set to be one of the most important sporting events in Indonesia. Although it may seem like a competition. Being the winner isn't the priority.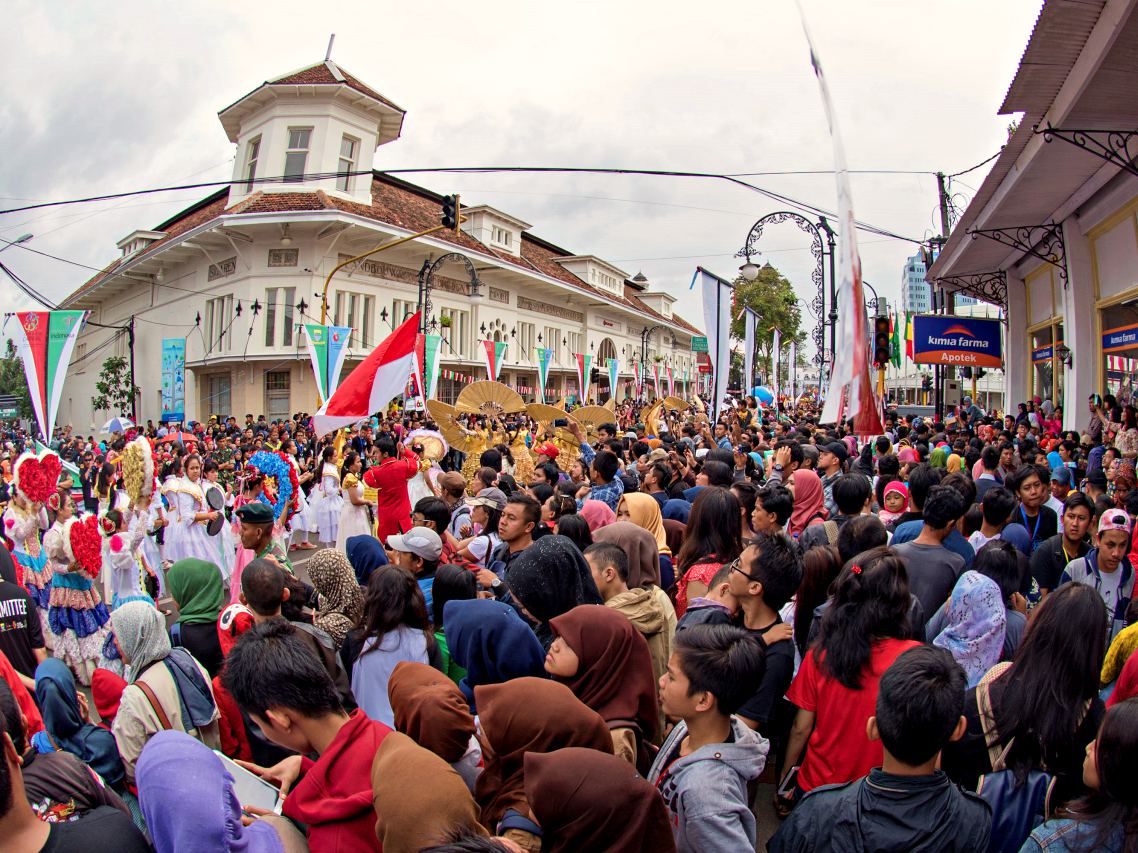 As indicated in its name. Unity run is a marathon celebrating unity and diversity. It's supposed to be fun and festive, and more importantly, healthy. So take time and no need to rush to the finish line.
Guided Visit to Asian African Museum & Talkshow
Take a commemorative walk back to 1955 at the Asian African Museum. For anyone interested in AAC history. This sub-event offers a deeper understanding. The event takes place at Gedung Merdeka. Or the Asian African building where the conference was held.
Experience what it's like sitting in the conference room. Knowing this exact spot, history was made sixty-four years ago. Newly independent countries were hand in hand fighting imperialism.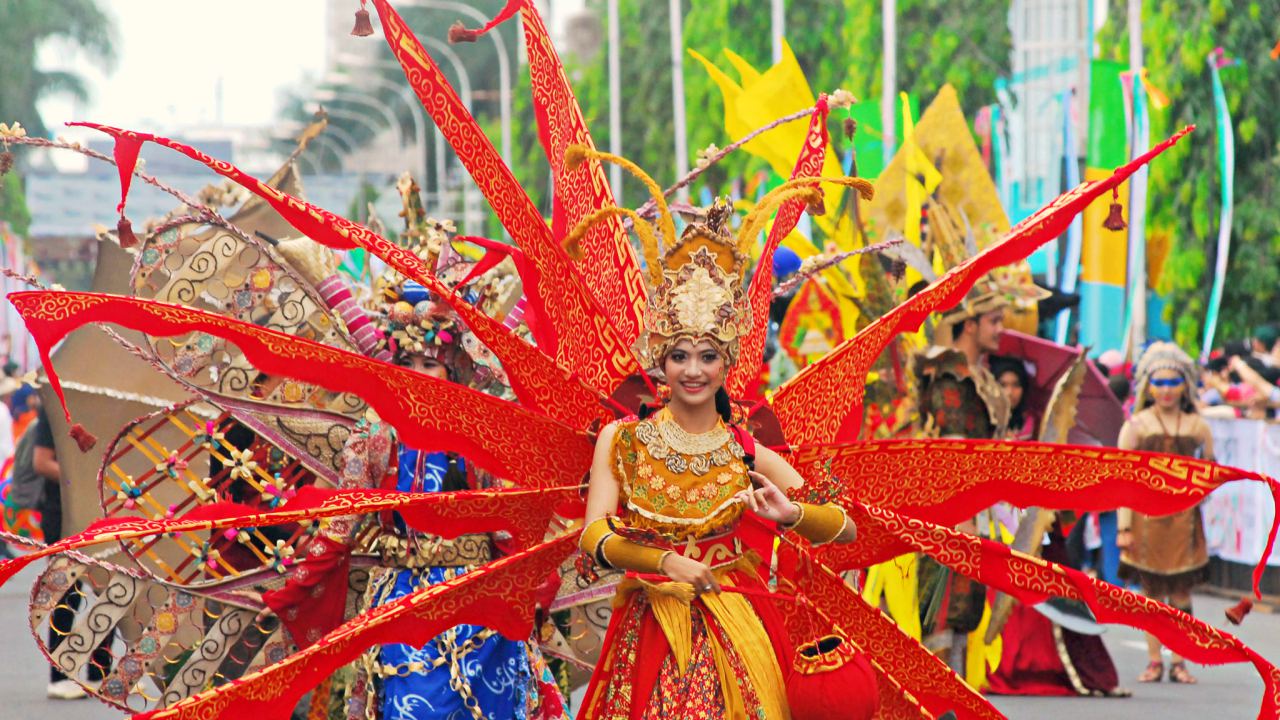 It's a reminder that nothing is impossible with unity. Eyewitnesses are invited to talk about the event at the Asian African talk show. So make sure not to miss this one too. It's a chance to get firsthand insights into what happened during that day.
Cultural & Tourism Expo
For a closer look into each participating country. Head for the cultural expo of the Asian African Carnival. This sub-event showcases diversity, from culture to tourism. Each booth introduces visitors to the tourism potential of an ACC member country.
This a great opportunity for anyone planning to travel in the near future. Take a glimpse of their beautiful culture too. And in the culinary bazaar, it's a chance to taste food from all over the world.
See: Bandung Transportation Guide From Jakarta. 
Entertainment Stages
Near the Asia Afrika building, there will be two main stages. Hosting music shows after the carnival. Whether visitors take a rest after the marathon. Or viewers of the carnival who want to see something more.
These stages will offer the kind of entertainment attendees need. Local and national celebrities are ready to create some havoc. Consider this an after-party of the Asian African Carnival, and enjoy every bit of it.
See: Paskal Food Market, Bandung Top Culinary Spot.
Asian African Carnival, Venue, Schedule, & Ticket 2023
Asian African Carnival's venue takes place in the Asia Afrika Building. Located on Asia Afrika street, Bandung just stones away from Alun-Alun Bandung. The event comprises many sub-events held from May to June. The main event – the carnival and marathon – will be held in June this year. Asian African Carnival audience needs no ticket to watch the parade.
Asian African Carnival, Venue, Schedule & Ticket 2023
Date & Time
TBA, June 2023
Venue
Asia Afrika Street
Ticket
Free Entry
See: Bandung City Park, Tips & Guide To Bandung Grand Mosque
How To Get To Asian African Carnival Venue
From Bandung Railway Station, Asia Africa street is accessible by 20 minute's walk through Braga Street. Carnival attendees can also take public transport minivan to reach the location. Use minivan line Sederhana-Buah Batu. Or Cisitu- Tegalaga line. Prepare small notes IDR 5k for the fare.
From Leuwi Panjang bus terminal, takes the DAMRI bus heading to Bandung City Square. The line for the bus is Cicaheum – Leuwipanjang. Visitors arriving at the airport will have to take a cab to get to the location. Approximately it takes 15 minutes drives.
Note that roads around Asia Afrika Street will be closed since morning throughout the carnival. So stop at the nearest unblocked road before continue walking to the location.