Alun-Alun Bandung
Entrance Fee: Free Entry
Opening Hours: Open 24 Hours
Telp. Number: -
Address: Jl. Asia Afrika, Balonggede , Regol, Bandung, Jawa Barat , Indonesia , 40251.
Alun-Alun Bandung is a 1,2-hectare public park in the heart of Bandung, West Java. The most prominent feature of this park is Bandung Grand Mosque with its giant twin minarets. In front of the mosque, a vast square area is carpeted with artificial grass. A flower garden is located in the south of the park.
Alun-Alun Bandung is located on the historical Asia Afrika street. Deemed as the zero point of Bandung, the street hosts several of Bandung's important landmarks. Apart from the mosque which was constructed in 1812. Another prominent landmark here is the Merdeka building. This is the venue for the historic Asian-African Conference in 1955.
Alun-Alun Bandung had been in a state of neglect before the mayor of Bandung instructed a thorough renovation in 2014. The revitalization attempt added several new facilities, including a flower garden, trash bins, a children's playground, and a bus stop.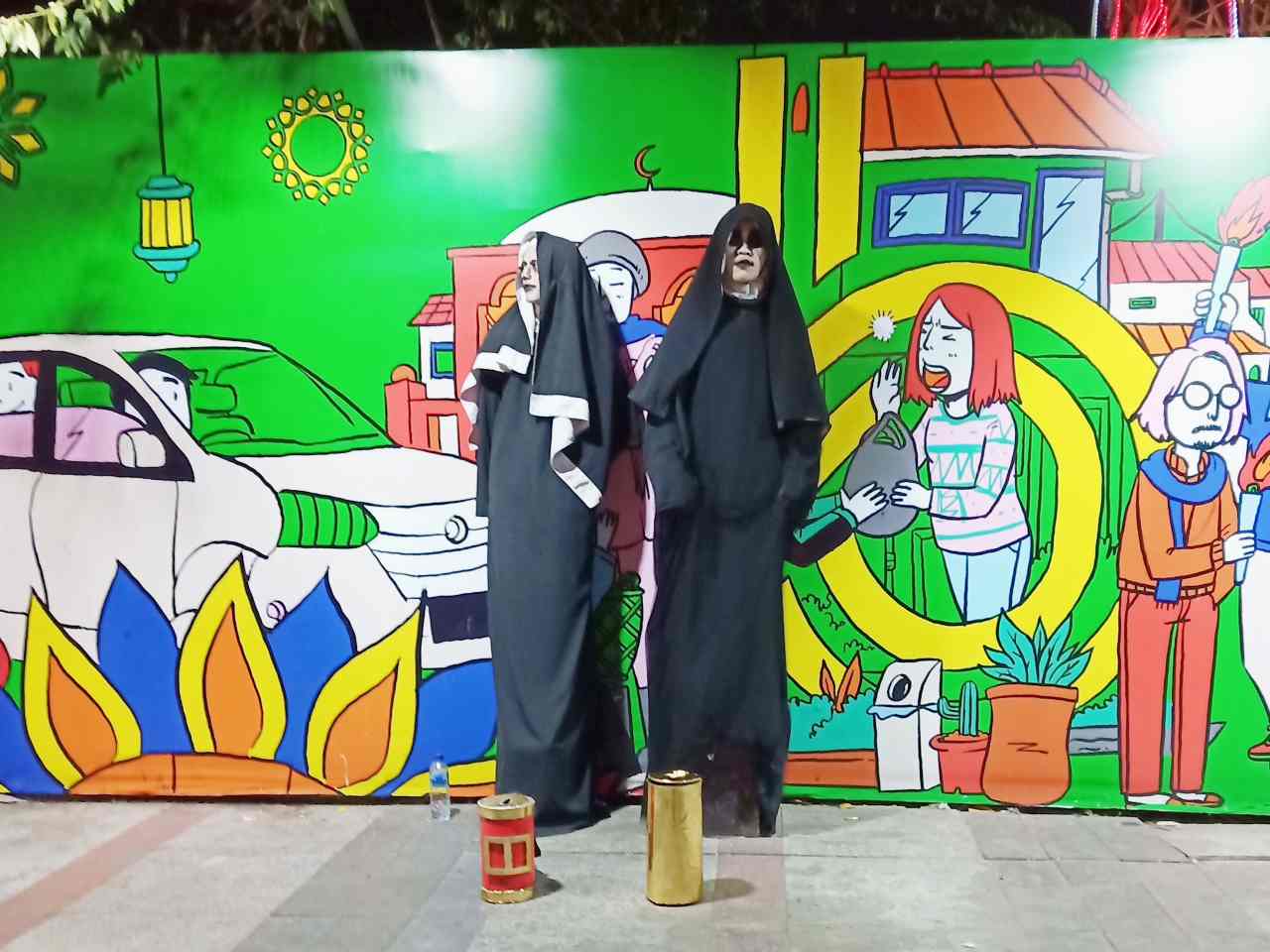 The government also relocated the street food vendors from Alun-Alun Bandung to Sudirman street. Plus, the construction of the park's public library which begins in 2018 currently has finished.
Alun Alun Bandung Locals Hangout Spot
In any city in Indonesia, a city square is a place where visitors can have an authentic local experience. Blend easily among families and groups of friends who have an outing here. The carpeted yard is a nice place to just sit and enjoy the weather. It's spacious and the artificial grass is soft and very comfortable to lie on.
The overall ambiance is great. To make everything perfect, the sight of Bandung Grand Mosque is a treat to the eyes. The garden area is equipped with numerous park benches, making it also a nice place to sit and relax. Lastly, try some fitness equipment in the playground area. It's a free gym session for everybody.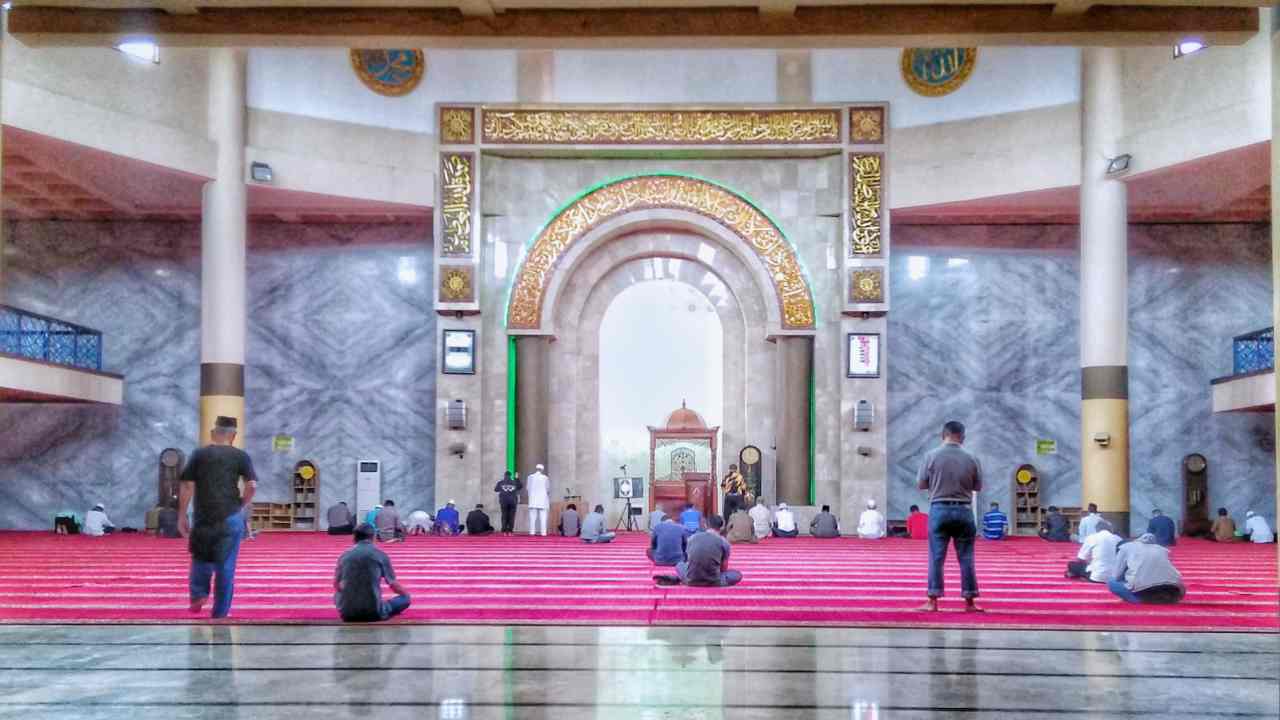 Bandung Grand Mosque's Minarets
The biggest mosque in West Java is striking with its two tall minarets. The minarets are open for public visitors from 9 AM to 4 pm daily. A lift would bring visitors up to the 16th floor, around 81 meters above the ground.
Be spoiled by the aerial view of the city from these minarets. On a sunny day, visitors can see Mount Tangkuban Perahu clearly. To go up, visitors will get charged Rp7.000.
Bandung Grand Mosque Minarets Entrance Fee
Children & Adult
Rp7.000
See: Patenggang Lake & Top Things To Do. 
Merdeka Building
The historic landmark Gedung Merdeka (Merdeka building) is only 2 minute's walk from Alun-Alun Bandung. Merdeka Building has a museum and includes the Asian-African Conference Museum. The museum provides insight into the first international summit the Asian-African Conference.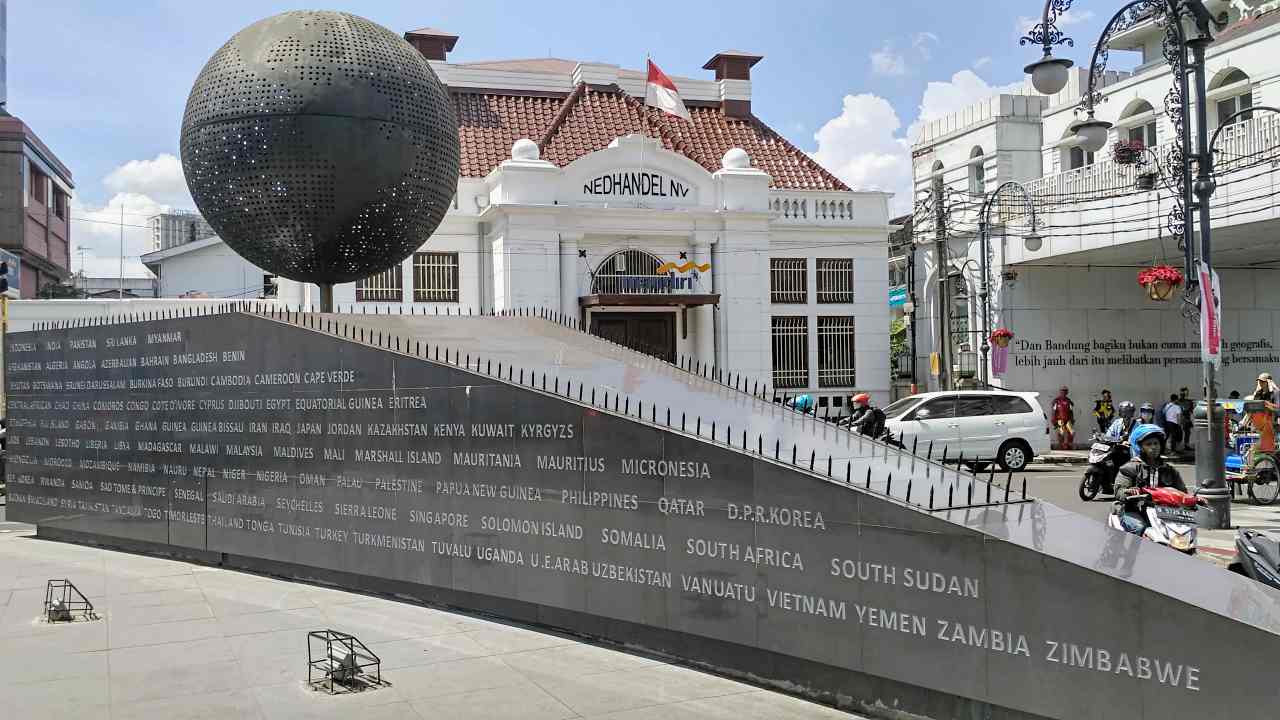 Get a glimpse of what happened after world war II in the 50s. The 26 newly independent states gather here. Out of one similarity. A faith that they have the right to control their own destiny as a nation. The conference also marks the first non-align movement in the world.
A refusal to participate and join either eastern or western power. After a visit to Merdeka Building. Leave with new knowledge of past colonialism, independence movements, and world politics.
A Time Travel At Asia-Afrika Street
Prepare for an architectural tour as visitors walk around Bandung's Asia-Afrika Street. There are numerous well-preserved colonial-style buildings on Asia-Afrika Street. De Vries is an art deco building that was once a grocery store. And it's the first one that was built in Bandung.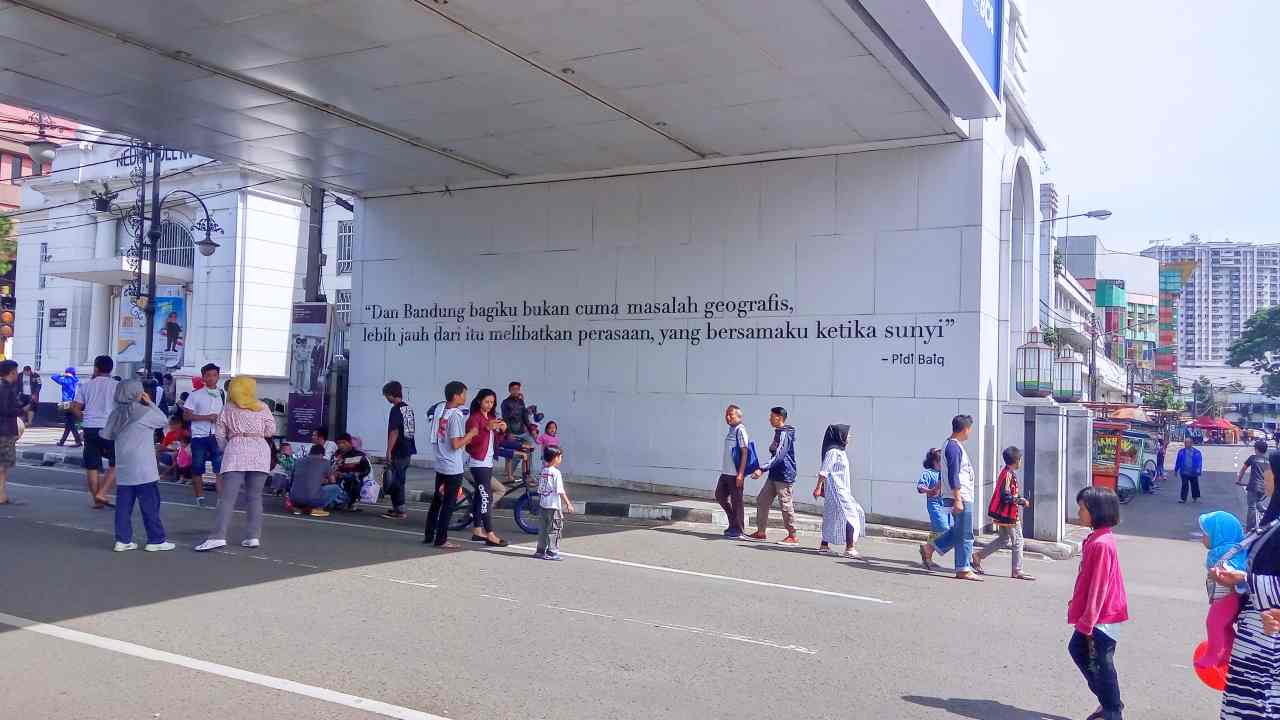 The building stands across from the Merdeka building. It is now owned by a private bank. Among many art deco buildings to see here are De Majestic, Swarha Hotel, Nedhandel NV Building, and Savoy Homman Hotel.
Some of the buildings here are privately owned, serving as a bank or fully functional hotels. Others were government-owned and inaccessible to the public. Nevertheless, it is still a treat to see the old architecture from the outside. Strolling among these buildings feels like a time travel to the past.
See: Top Things To Do & Guide To Rancabali Lakeside.
A Piece of Europe in Alun-Alun Bandung
Braga street in front of the Merdeka building once was a hub for Dutch high society. Now it is full of artsy cafes, chic clothing stores, and lively bars at every spot. The colonial-style architecture remains, preserving a European look that's been here since the early 20th century.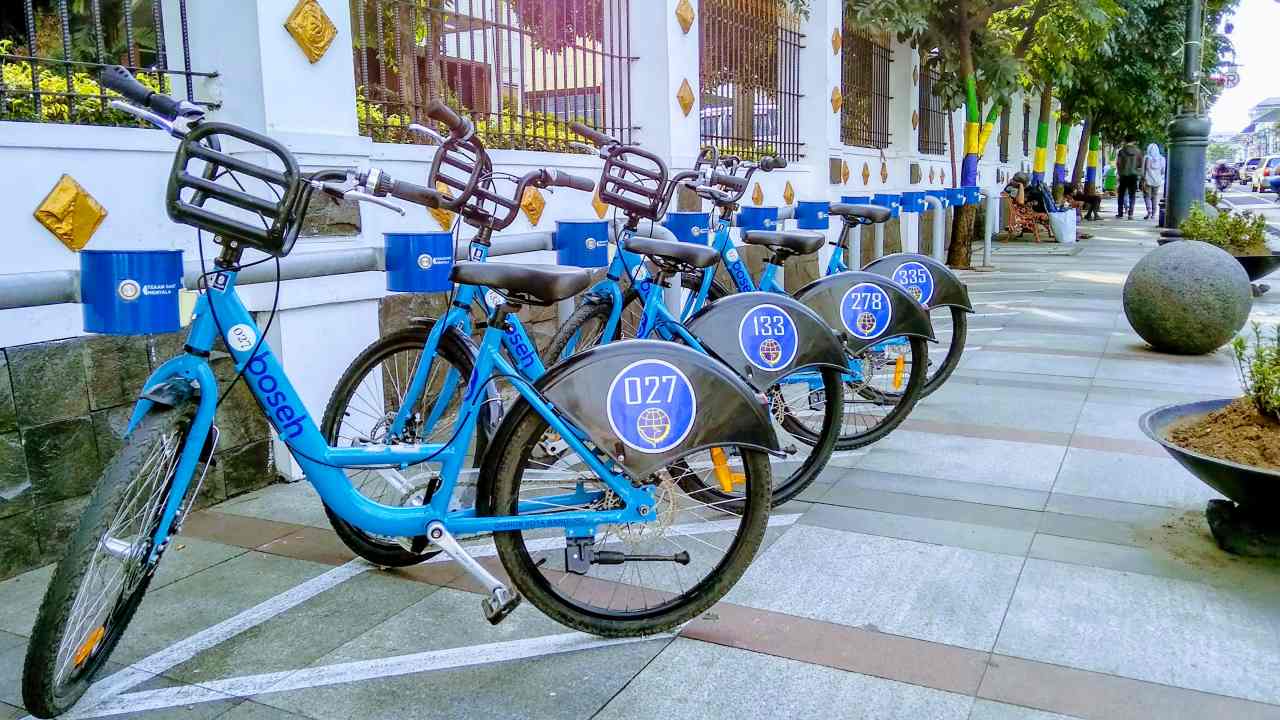 A visit to Braga Street will make visitors understand. Where Bandung gets its name Paris Van Java or, The Paris of Java. Among things to do here is visit decades-old restaurants that boast original recipes from the pre-independence era.
Get lost among old trinkets at one of the antique shops. The artsy coffee shops offer a more modern and 'hipster' atmosphere, they're also worth a visit. Lastly, shop at the fashion outlets – Bandung is also popular for its fashion scene.
Nearby: Sudirman Street Food & Bandung Top Culinary Spot.
Alun-Alun Bandung Opening Hours
Alun-Alun Bandung opens 24 hours. There's no need to buy an entrance ticket. However, visitors will need to pay for parking, Rp3.000 for cars, and Rp2.000 for motorcycles.
Alun-Alun Bandung Opening Hours
Every day
24 Hours
Nearby: Saung Angklung Udjo, Tickets & Performance Schedule.
Facilities
Alun-Alun Bandung has a vast underground parking space. There are public toilets and trash bins are ready at every corner of the place. The city square has a free Wi-Fi facility. It also has a children's playground and public outdoor fitness equipment. There's a food court in the basement area for food and drink.
See: Punclut Ciumbuleuit Highland, Activities & Culinary Spot.
How To Get To Alun-Alun Bandung
From Bandung railway station, visitors can just walk to Alun-Alun Bandung. Then arrive shortly after 15 minutes walk. From Bandung's Leuwipanjang bus terminal, Alun-Alun is accessible by Damri Bus with route Leuwipanjang-Dipati Ukur. It takes around 50 minutes to get to the city square. The fare is cheap at Rp5.000 per trip.
A metered taxi is the only viable option for visitors coming from Husein Sastranegara Airport. There's no public transport option with a straightforward route from the airport. A trip by car takes around 35 minutes to get to Alun-Alun Bandung.
See: Transportation Guide Jakarta To Bandung.
Address & Location
Bandung city center and the Grand mosque located in Jl. Asia Afrika, Balonggede, Regol district, Bandung, Jawa Barat 40251.