Asian African Museum Entrance Fee: Free Entry Opening Hours: Tue-Thur 08:00 - 16:00, Friday 14:00 - 16:00, Sat-Sunday 09:00 - 16:00 WIB Telp. Number: + (62 22) 4269 0705 Address: Jl. Asia Afrika No.65, Braga, Sumur Bandung , Bandung, Jawa Barat , Indonesia , 40111.
Asian African Museum Bandung is a reminder of the historical event. As the Asian-African Conference back in 1955 was a prestigious moment for Indonesia. The then-ten-year-old country got to host the historical event in West Java's provincial capital Bandung. The representatives from 29 countries attended the meeting held in Gedung Merdeka (Merdeka Building).
The building, on a street currently known as Jalan Asia Afrika, still stands in silence. It is now serving a rather historical and educative mission as the Museum of Asian African Conference. Merdeka, or independent, embodies the nation's fiery spirit for being liberated from centuries of colonialism.
This 7.983-meter square structure boasts an art deco architectural style and has marble flooring. The elite Dutch community Societeit Concordia Bandoeng used to own the building built in 1922. During the Japanese occupation, it fell into the hands of the new conquerors. Indonesia finally got a grip on this building after declaring the country's independence in 1945.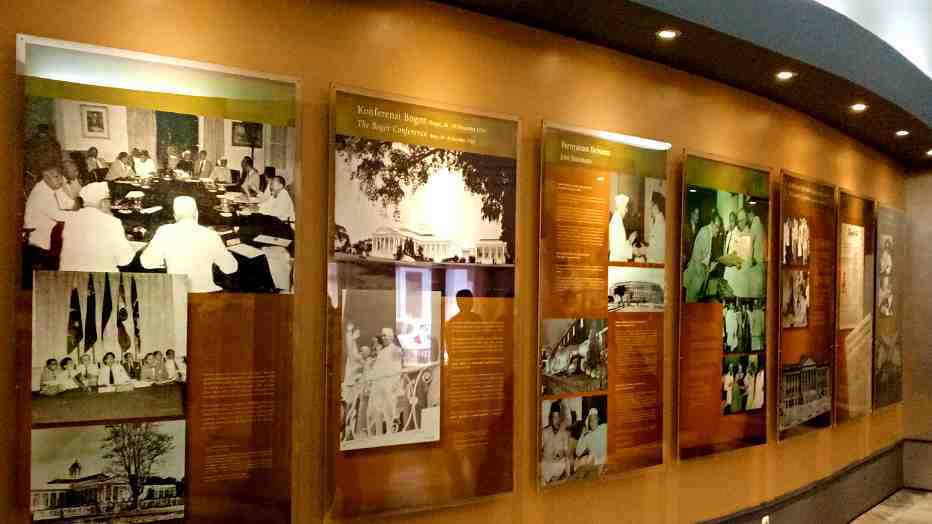 Days before the Asian-African conference, Indonesia's first president Soekarno renamed the building Gedung Merdeka. Years later after the conference, the building served various governmental and political purposes. It was once the venue for the Indonesian constituent meeting back in 1957. The Provisional People's Consultative Assembly (MPRS) used the building from 1960 to 1971.
Asian African Museum Bandung Entrance Fee
The museum charges no entrance fee at all to the visitors, either locals or foreigners.
Asian African Museum Bandung Entrance Fee
Foreign
Free Entry
See: Guide To Explore Tangkuban Perahu Volcano.
Asian African Museum Bandung Opening Hours
The Asian African Conference museum is open every day except Monday and national holidays. From Tuesday to Thursday, it welcomes everyone from 8 AM to 4 PM. On Friday, due to the Friday Prayer, it's open from 2 PM to 4 PM. On weekends, it greets history enthusiasts from 9 AM and is closed at 4 PM.
Asian African Museum Bandung Opening Hours
Tuesday – Thursday
08:00 – 16:00
Friday
14:00 – 16:00
Saturday – Sunday
09:00 – 16:00
See: Ciater Hot Spring, Dipping in Natural Volcano Hot Water.
Evidence of Highly-Acclaimed International Achievement
There was one thing the 29 Asian and African nations shared in common: colonialism. They went through the exact same pain of being a slave in their own motherland. After ages of fighting against oppression. More and more countries surfaced for independence.
However, some were still dwelling under the suffocating authoritarian shadow of an unjust regime. To top it off, there were two giant blocks that further divided the world. The West Block led by the US was a keen supporter of capitalism. Uni Soviet was orchestrating the East Block which was all about communism.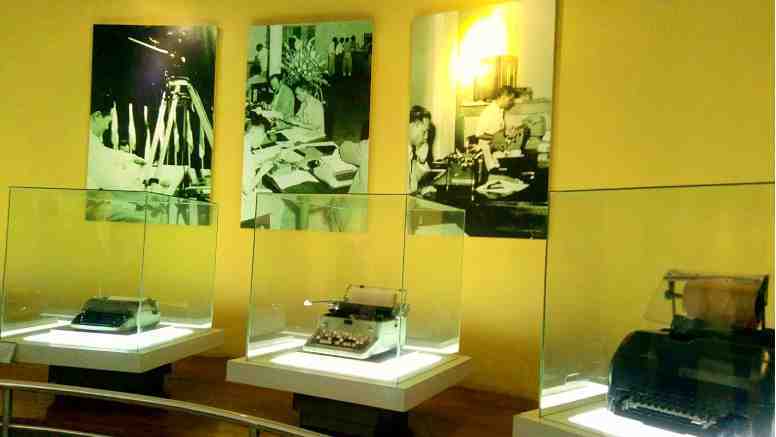 The fear of another devastating series of world wars was undeniably real. Asia and Africa decided to take real diplomatic action for the sake of humanity. Finally, at the break of dawn on April 18, 1955, the Asian-African Conference began. Delegations from Pakistan, Iran, China, Nepal, Egypt, Ethiopia, and more gathered to brainstorm.
The seven-day event ended on April 24. Resulting in a joint political statement the Dasasila Bandung. The entire ten points of Dasasila Bandung promoted human rights, each nation's sovereignty, and peace. Despite its very young age, Indonesia successfully managed to pull off this transcontinental discussion.
Gedung Merdeka witnessed and recorded each moment in its echoing thick walls. A quarter-century later, in 1980, the government turned the building into a museum. It is physical memorabilia to pay tribute to the historical conference.
Descriptive Visualization
The museum has a diorama of the opening of the Asian-African Conference for today's generation. Visitors can see the statue of President Soekarno in a white suit at the podium. He is delivering a keynote opening speech to officially initiate the conference. Several statues of high-rank politicians are sitting behind him, looking attentive to his words.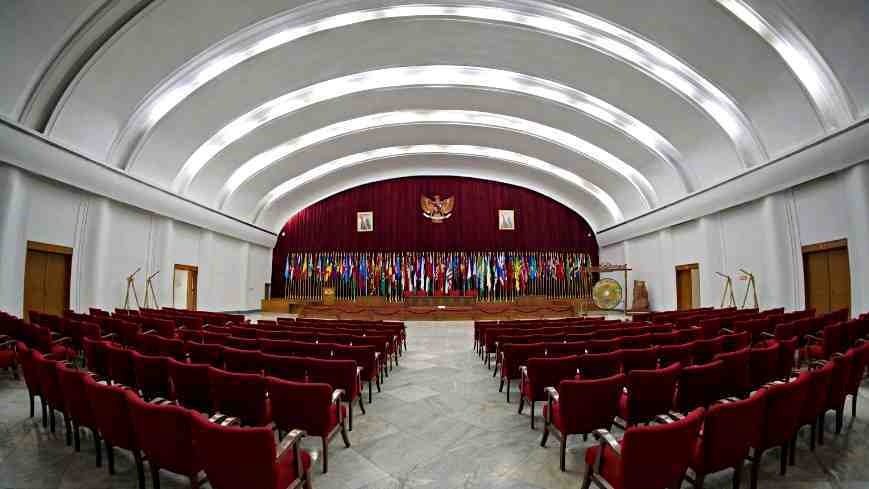 Those figures behind Soekarno were from the five countries that sponsored the international event. They were prime ministers from Indonesia, Burma, Sri Lanka, Pakistan, and India. Respectively, they were Ali Sastroamidjojo, U Nu, Sir John Kotelawala, Muhammad Ali, and Jawarhal Nehru. During the meeting, they were sitting behind a half-round table on the stage.
Audio Visual Room
It plays documentary films about the global situation during the 1950s. That led to the Asia Africa conference. It also features a clip about the 1955 meeting as well as the follow-up discussions. Tourists can watch less political content movies such as videos portraying Asian and African culture.
This room has been a part of the museum since 1985, thanks to Abdullah Kamil. Kamil, one of Indonesia's prominent foreign affairs officials, was the mastermind of the room.
Books of Foreign Affairs
It was also his idea to install a library at the museum. Still, in 1985, Kamil started supplying books, newspapers, and other printed documents for the library. Those are not only about the Asian-African Conference but also about the participant countries' history. Some books and magazines were from donations, some others were bought or given. They all provide reliable sources for further study on foreign affairs for students and researchers.
Conference Hall
The spacious hall was where the leaders of Asia and Africa sat together. Hundreds of padded wooden chairs are lining up on the right and left sides. A medium-sized teak table is at the front center of the hall, on the stage. Poles and flags of the 29 participant countries are standing behind the table. There is a big brass gong on the right corner of the stage.
Both the ceiling and the walls are white, contrasting with the stage's red curtains. It might be a clue to the flag colors of Indonesia, red and white. The ceiling is not flat like most ceilings in general—it is artistically arc-shaped. Many guests spend some time here, to take pictures or simply admire the grand design.
See: Indonesian SIM Card, Price & Data Package
Facilities
The museum's professional guides are ready to give an individual or group tour. Not only are friendly and smiley, but the guide is also very knowledgeable about the conference. As for the museum itself, it provides outdoor benches on the sides of the building.
Tourists seem happy to take a rest there while munching on the snacks sold outside. Along Asia Afrika street, there are lots of cafes and restaurants to savor as well. Asian African Museum location is within walking distance to the Grand Mosque too. Alun-Alun Bandung, the city square, and street food are both only 600 meters from the museum.
See: Punclut Ciumbuleuit Culinary Spot & Highland
How To Get To Asian African Museum
For travelers leaving for Bandung by bus, stop at Leuwi Panjang bus terminal. Next, take another bus Cicaheum-Leuwi Panjang and stop at Alun-Alun bus stop. Walk for roughly 100 meters to the east, heading to Braga street. Asian African Museum Bandung is not far from the street, only four minutes on foot.
As for vacationers going by train, stop at Bandung train station (hall station). Hop on public transportation public van St. Hall-Gedebage and stop at Jl. Braga-Naripan intersection. Take a walk for about 100 meters to the south, to Jalan Braga. Within five minutes or less, the Asian African Museum Bandung should be in sight.
See: Bandung Airport Guide & Transportation.
Address & Location
The museum is located right at Jl. Asia Afrika No.65, Braga, Sumur Bandung, Bandung City, West Java 40111.