Geology Museum Bandung Entrance Fee: Rp10.000 Opening Hours: Monday - Thursday 08:00 - 16:00; Saturday - Sunday 08:00 - 14:00 Telp. Number: (022) 721 3822 Address: Jl. Diponegoro No.57, Cihaur Geulis, Cibeunying Kaler , Bandung, West Java , Indonesia , 40122.
One of the recommended museums to visit here in Bandung is the Geology Museum Bandung. With the amount of more than 350.000 collections, the museum may provide enormous information. The collections consist of three categories: rocks, minerals, and the main attraction, fossils.
The experience there may not be only insightful but also delightful. With its two-story building, the museum embraces Art Deco architecture – highlighting the colonial style upon its façade. There is a park as well, decorating the museum exterior.
Within such a wide area, the staff is doing a good job of keeping the area clean and serene. That's why, on its normal day, more than 3000 people may visit every week.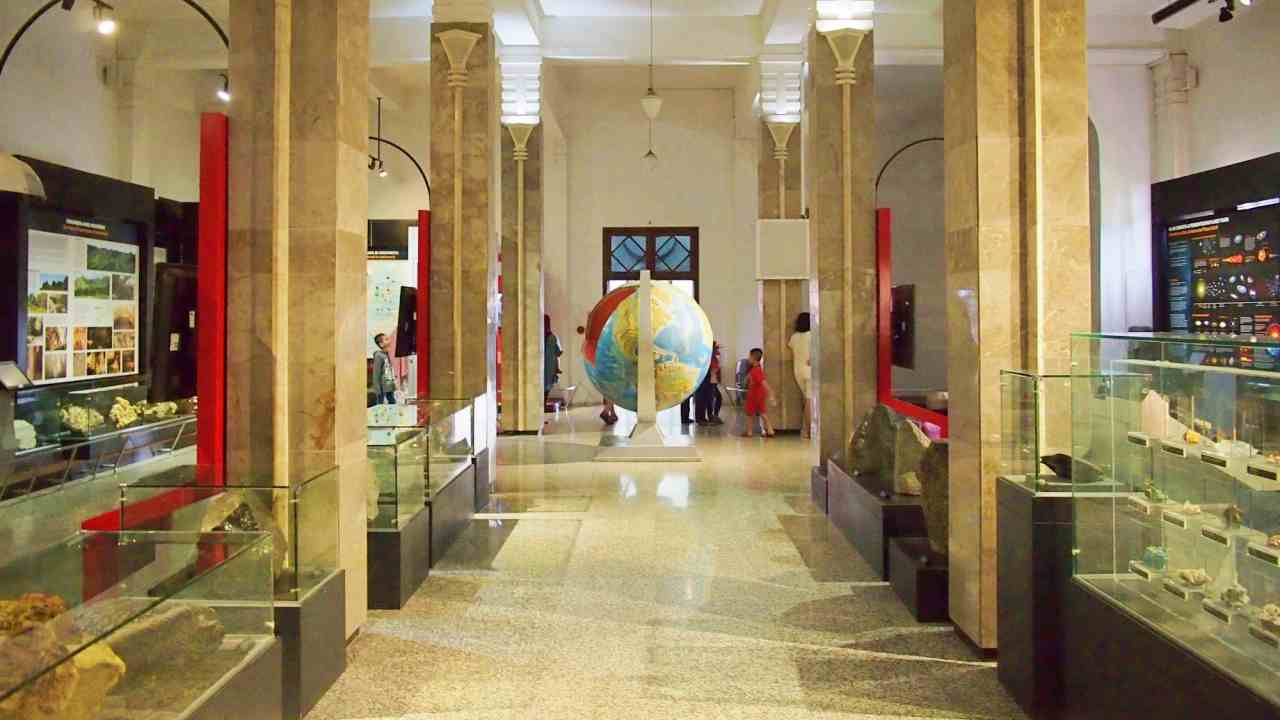 Back in 1929, the colonial government officially opened the museum. Back then, 'Geologisch Laboratorium' was the given name for the museum. The colonial department called 'Dienst van den Mijnbouw' managed the museum.
Through the course of history, the museum then changed its name to Geology Museum Bandung. And maintained its latest one under the current administration.
Geology Museum Bandung Entrance Fee
The entrance ticket to the museum is also reasonably cheap. Foreign tourists will only have to pay Rp10.000. There is usually a guide stand by near the ticket stall too.
Geology Museum Bandung Entrance Fee
Foreign Tourist
Rp10.000
See: Braga Street Cafe & Restaurant Worth Trying.
Geology Museum Bandung Opening Hours
The museum opens almost every day except for Friday and on National Holiday. From Monday to Thursday, it opens from 8 AM to 4 pm. While on weekends, Saturday to Sunday it opens from 8 AM but closes early at 2 PM.
Geology Museum Bandung Opening Hours
Monday – Thursday
08:00 – 16:00
Saturday – Sunday
08:00 – 14:00
Friday & National Holiday
Close
Nearby: Gedung Sate, Classic Architecture & Museum.
The Fossil Collections in Geology Museum Bandung
Something so interesting about the museum is its huge collection of fossils. Mostly situated within 'Sejarah Kehidupan' (History of Life) venue, some of those are literary in huge size. Visitors may see many authentic specimens of hardened bones and skulls.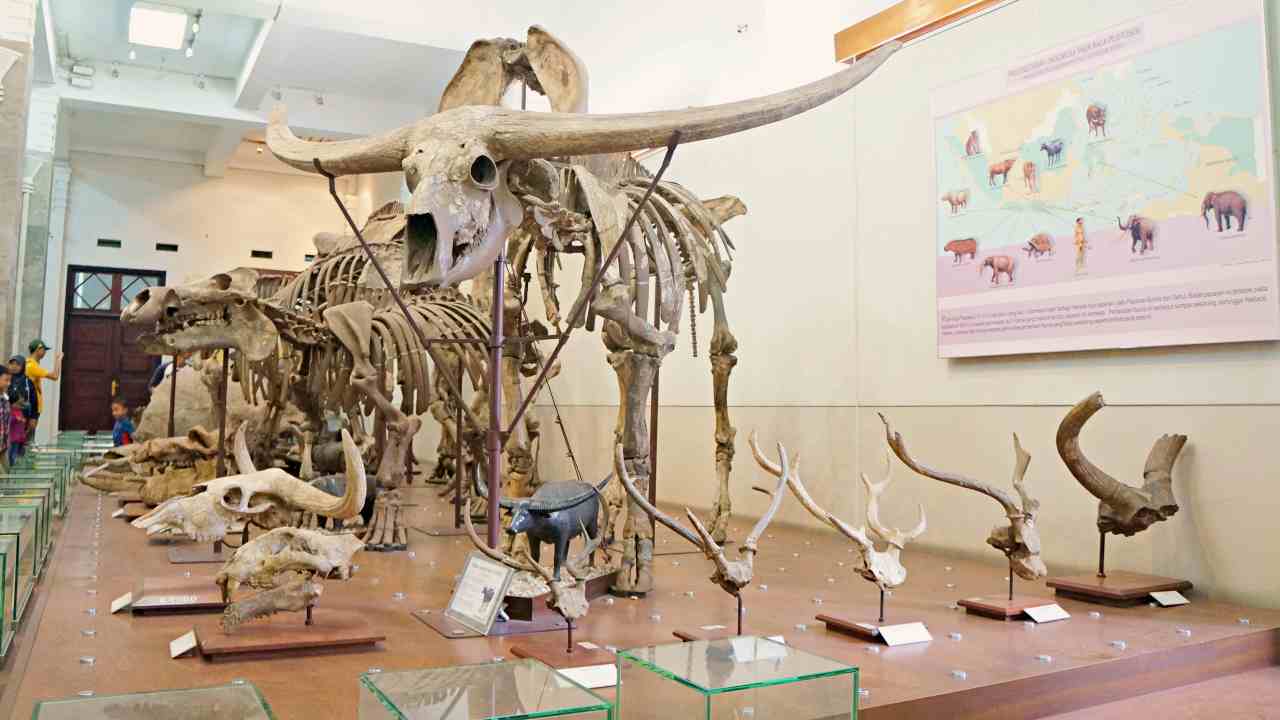 There are some specimens of vertebrate bones, ancient human skulls, and prehistoric Bandung remains. The specimens came from an extensive time span – from Precambrian up to Cenozoic.
But the main attraction of all animal fossils here in Geology Museum Bandung is the magnificent 6,5 meters height synthetic Tyrannosaurus Rex fossils. Commonly known as the 'T-Rex', the fossils replica of this 'Jurassic Park' dinosaur stands 'vigorously'.
With nearly reaching 8 tons in its weight, many visitors rush for that upon arrival. In fact, the fossil is the main reason many people visit there.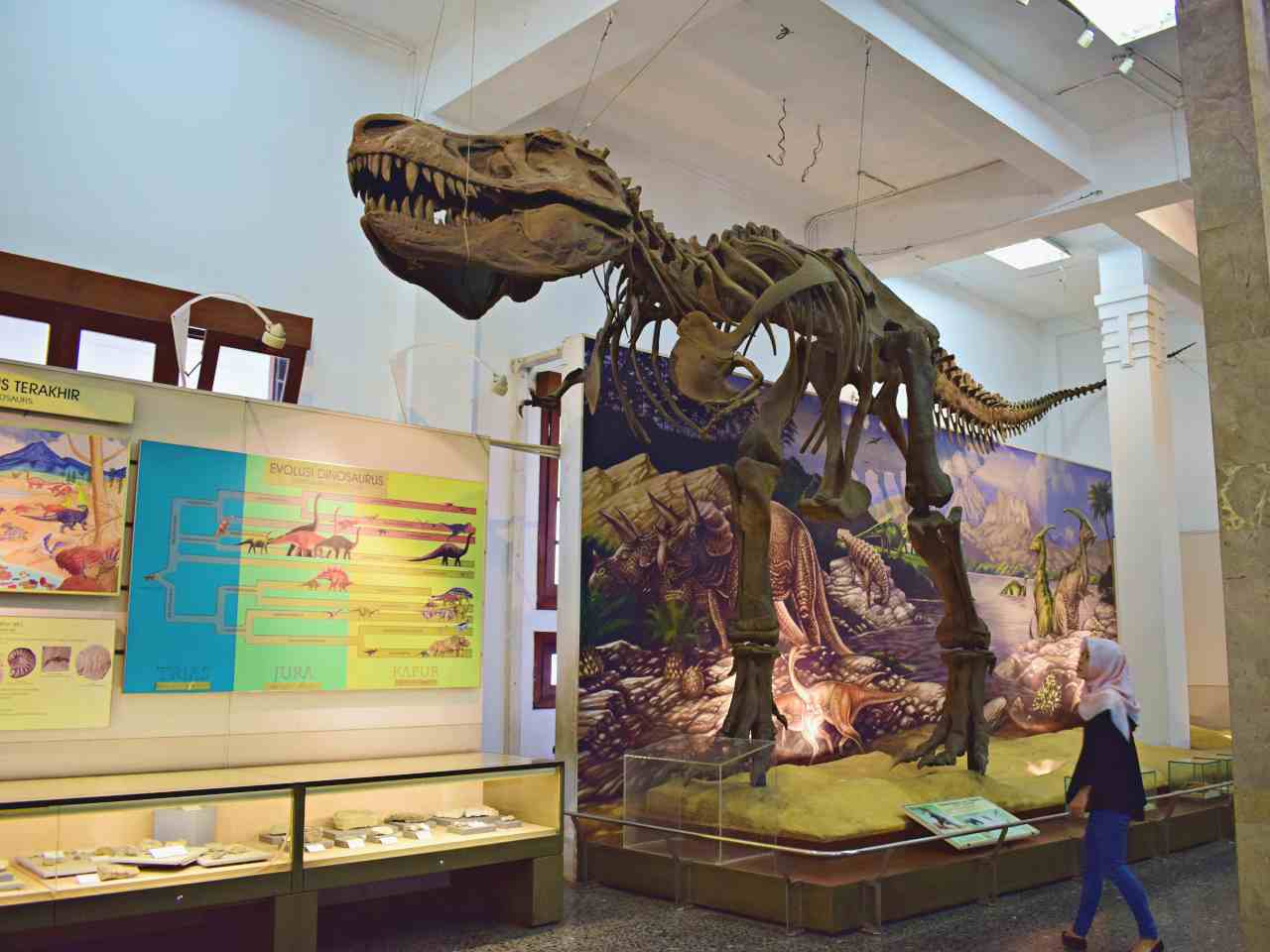 Indonesia's Geology Collection
The next collection theme is more about the geological process – gathered within the venue of 'Geologi Indonesia'. Many geological remains and tools from various places in Indonesia exhibit here. Visitors may see galleries like Indonesia Islands; Earth Origin; Geology Survey; and Volcanoes.
In short, visitors will get some "time-traveling" experiences toward the prehistoric era in Indonesia. Even so, one of the most visited galleries is the stones and minerals. Visitors can savor the gorgeous displayed precious stones and rocks.
Let's say: the Jatipengilon meteorite which falls in Tuban, East Java; the Gigantic 800 kilogram Amethyst Crystal; several precious stones and minerals assembly. Some of those stones are inside a sealed display, but some of them are barely open! – Visitors may touch it directly.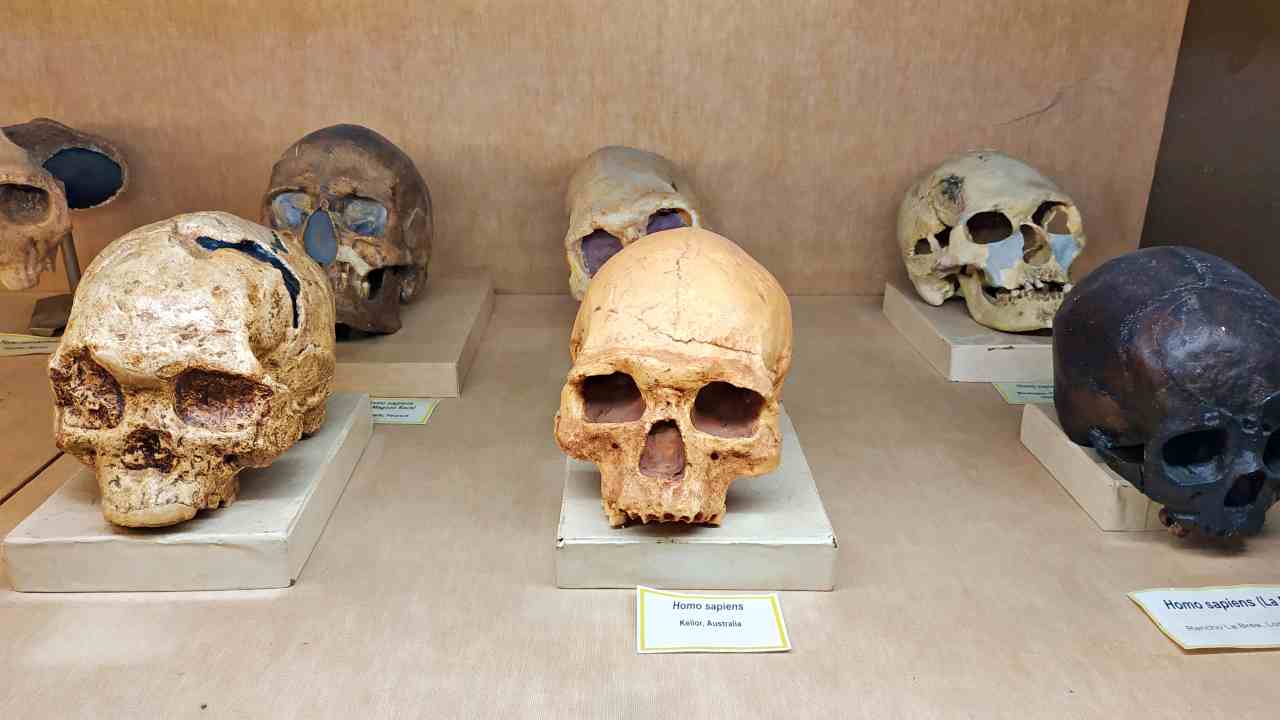 The Geology and Human Life
And the last venue eventually is: Geology for Human Life – the venue presents an enthralling nature activity. People can see many things there, like mineral utilization, exploration, and exploitation commotion. In other words, visitors may get information and deep insight into the surface of the earth in common.
In some way, the venue is a little bit more spacious and lonesome. Often there are not so many people scrolling or roaming the venue. Quite different from the others, some spot in this venue has soothing and tranquil atmospheres. The venue suits well for visitors who want to take some photos without many people around.
See: Bandung Downtown Culinary Spot, Sudirman Street Food.
Facilities
There are nearby tourist spots and supporting facilities within the area of Geology Museum Bandung. Not only those related to the museum's vast collection but also many else. Visitors may roam and make use of those available facilities. Hence, the museum never lacks visitors since its environment is family-friendly.
For example, there is a culinary spot to please the hungry belly. Geology Museum Bandung also has a spacious auditorium, perfect for various purposes like seminary lectures even students trip. A smaller room with a capacity of up to 40 individuals, suited for academic purposes, discussion, and meetings. It also has other vital facilities for visitors such as a mosque, gift shop, toilets, and polyclinics.
See: Indonesian SIM Card, Provider & Internet Data Price.
How To Get To Geology Museum Bandung
Visitors can reach the location of the museum with ease. Situated in the middle of Bandung City, there is plenty of public transportation option. But the easiest way, of course, is by using the ride-hail app services. From Bandung city square, it takes only a 10-minute motorbike ride. The ride fare will cost less than Rp10.000 for a single trip.
While with a car using a ride-hail application like GoCar or Grabcar, the cost is about Rp30.000 for a single trip. The cheapest ride is by using public transportation scattered around the city. To get there from Bandung downtown, Alun-Alun or Asia Afrika Street. Head to bus shelter TMB Halte Perintis Kemerdekaan.
Catch the Damri bus and pay Rp5.000 for a 20 minutes bus ride. And stop at Moxy Bandung. The Geology Museum is just 15 minutes walk around 900 meters from the last stop. Travelers will be passing the iconic Gedung Sate before reaching the museum.
See: Jakarta To Bandung Transportation Guide.
Address & Location
The Geology Museum Bandung location is just 200 meters from Gedung Sate. It's located in Jl. Diponegoro No.57, Cihaur Geulis, Cibeunying Kaler district, Bandung, West Java 40122.