Braga Street
Entrance Fee: Free Entry
Opening Hours: 08.00 - 23.00 WIB
Telp. Number: -
Address: Jl. Braga , Braga, Sumur Bandung, Bandung, Jawa Barat , Indonesia , 40111.
Braga Street was a famous promenade back in the 1920s. There were a lot of shops, a fancy boutique, and a theater. A shopping center for Dutch high society during the colonial era, Braga street was also the center of culture and arts.
Fast forward to today, Braga street still maintains its status as a cultural hub of Bandung. The difference is that the street now welcomes all kinds of visitors indiscriminately. Lined up along the street are restaurants, shops, and artsy cafes. Some are modern and elegant, although in some ways, attempt to appear vintage.
Braga Street Restaurant & Cafe
Some establishments are from the 1920s and still stubbornly preserve their old way of running a business, refusing credit cards, or offering no WiFi. However, all buildings remain intact, preserving their original colonial architecture.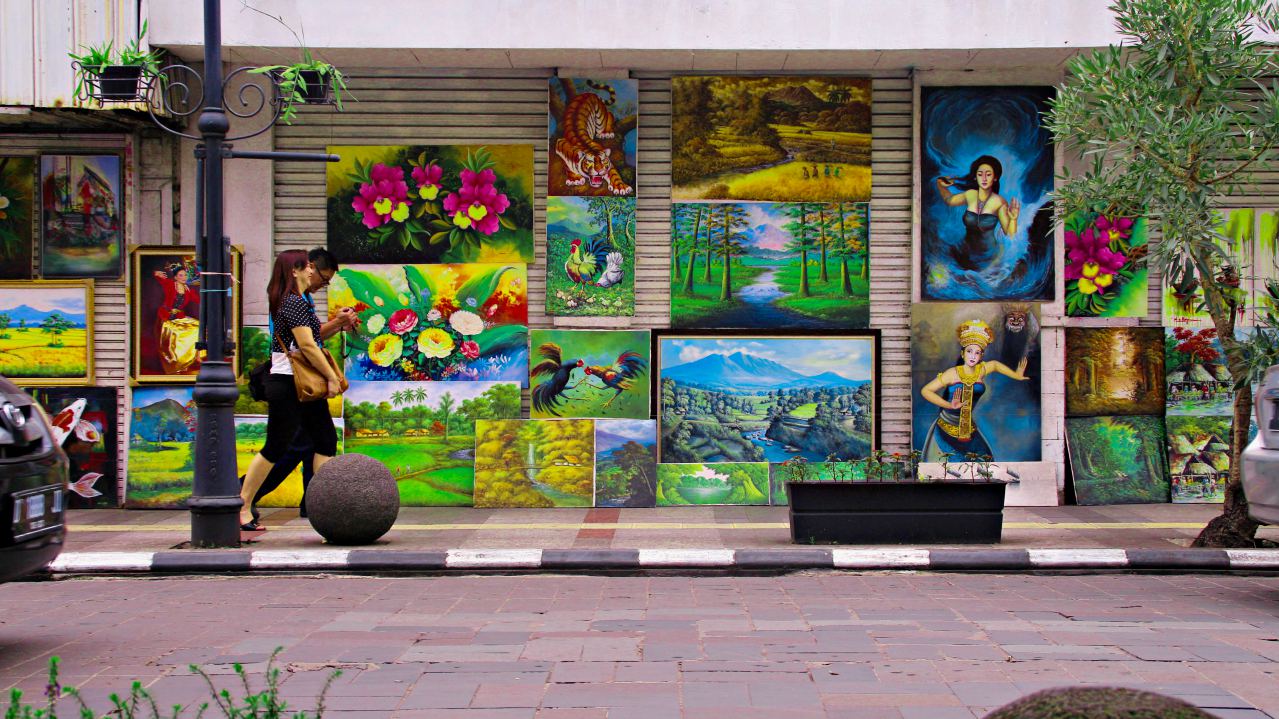 Braga Street is a gate of Bandung's past and present. It's romantic, melancholy, perhaps a bit glum. Vintage-style park benches and street lamps adorn the pedestrian. Vehicles come and go, racing toward today's busyness, seemingly unfazed by yesterday's history. Grab a seat at one of the alfresco cafés to immerse in the nostalgic feeling one's sure will experience here.
Braga Permai Restaurant
Established in 1920, Braga Permai is one of the oldest restaurants in town. Long before it was called Braga Permai, it is a colonial-era restaurant called Maison Bogarijen. Braga Permai's menu features a broad range of dishes from Dutch to Chinese food.
Most notably are dishes from Braga Heritage Menu, which includes colonial classics such as  Huzarensla (dutch meat and potato salad) and Bitter Ballen ( a meatball snack). Indonesian food is the customers' favorite. Order oxtail soup or rice cake curry Lontong Kari from the Braga Choice Menu.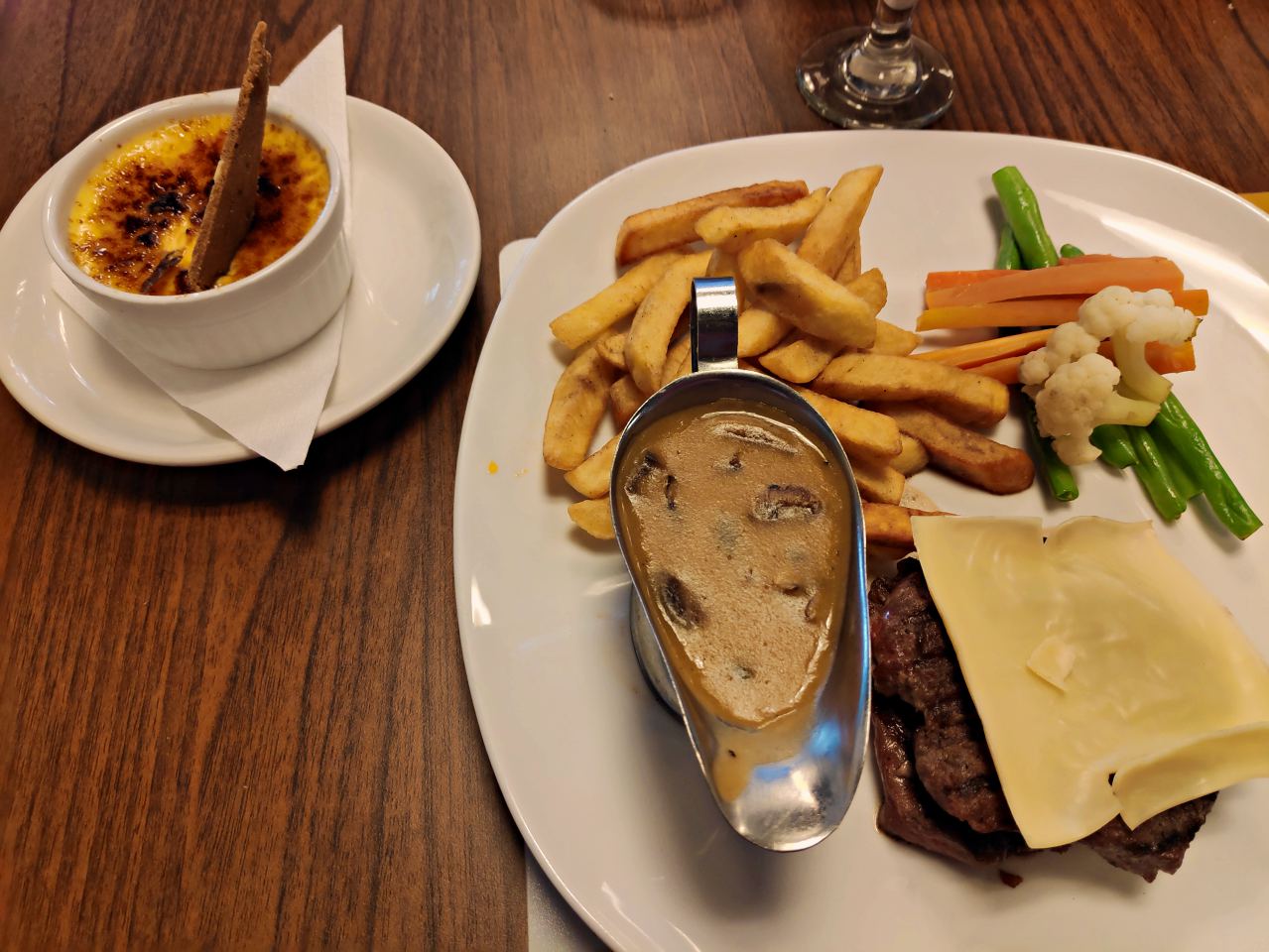 For dessert, sample their legendary rum raisin ice cream. Braga Permai also offers liquor on its menu. While waiting for the food to come, kill time by admiring the restaurant's colonial decor.
Sumber Hidangan
Sumber Hidangan also has been around in Braga since the 1920s. This almost a century-old restaurant/bakery keeps everything old and colonial, oblivious to the change of era. Notice the display of antique scales and the usage of the old cashier machine. The furniture is also simple, square tables with rattan chairs.
The employees are almost as old as the restaurant itself. The high ceiling provides natural airflow. No air conditioner and forget about WiFi. If the atmosphere throws visitors back to the last century, so does the food. Their bread still bears the Dutch naming.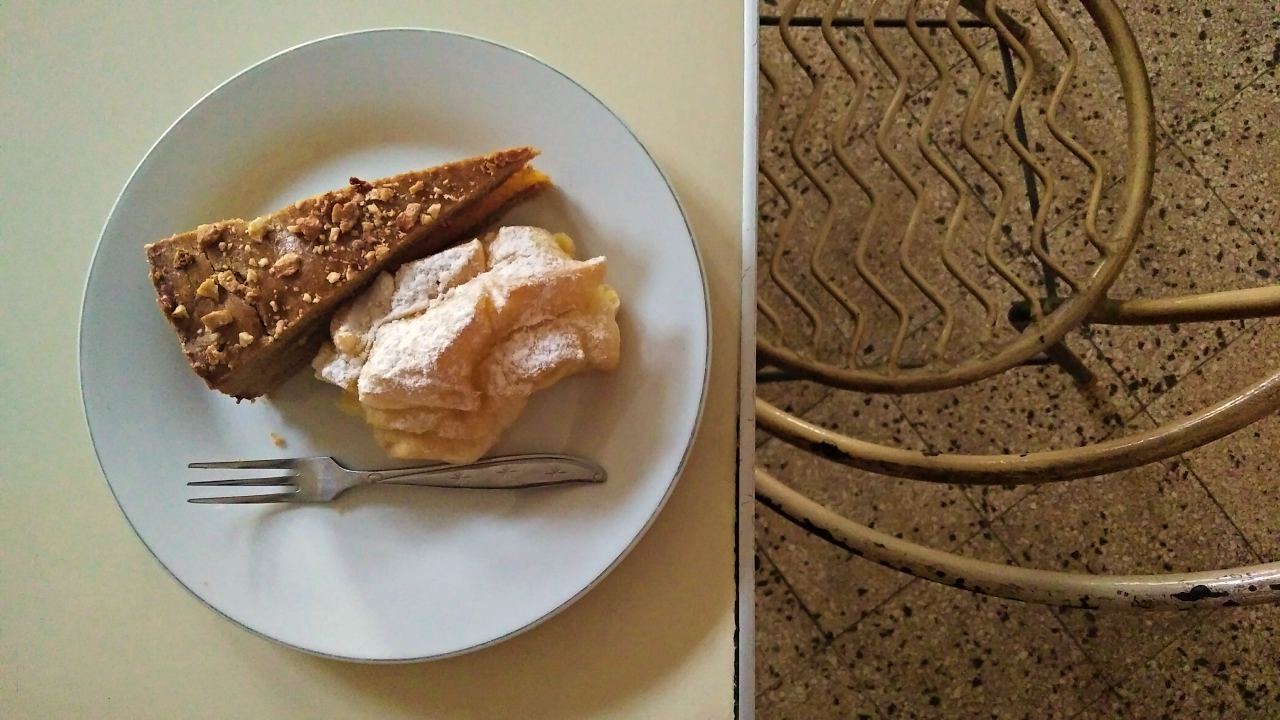 Doublet, krentenbrood, Vrutchen zandtaart, have fun guessing what kind of bread it is. Whatever customer pick won't matter, because these are the tastiest bread in town. Try their old-school ice cream as well. Their distinct taste is marked by the crunchiness of ice granules, which are no longer be found in today's ice cream.
Warung Lima Rasa
A fresh break from the vintage restaurants, Warung Lima Rasa is modern and minimalistic. Get comfy at a couch table near its open kitchen. Warung Lima Rasa's signature dish is Ayam Geprek Sambal Matah. It's a fried chicken crushed in a mixture of sliced onion and chili. The spiciness mixed with crunchiness will make the eater's tongue dance.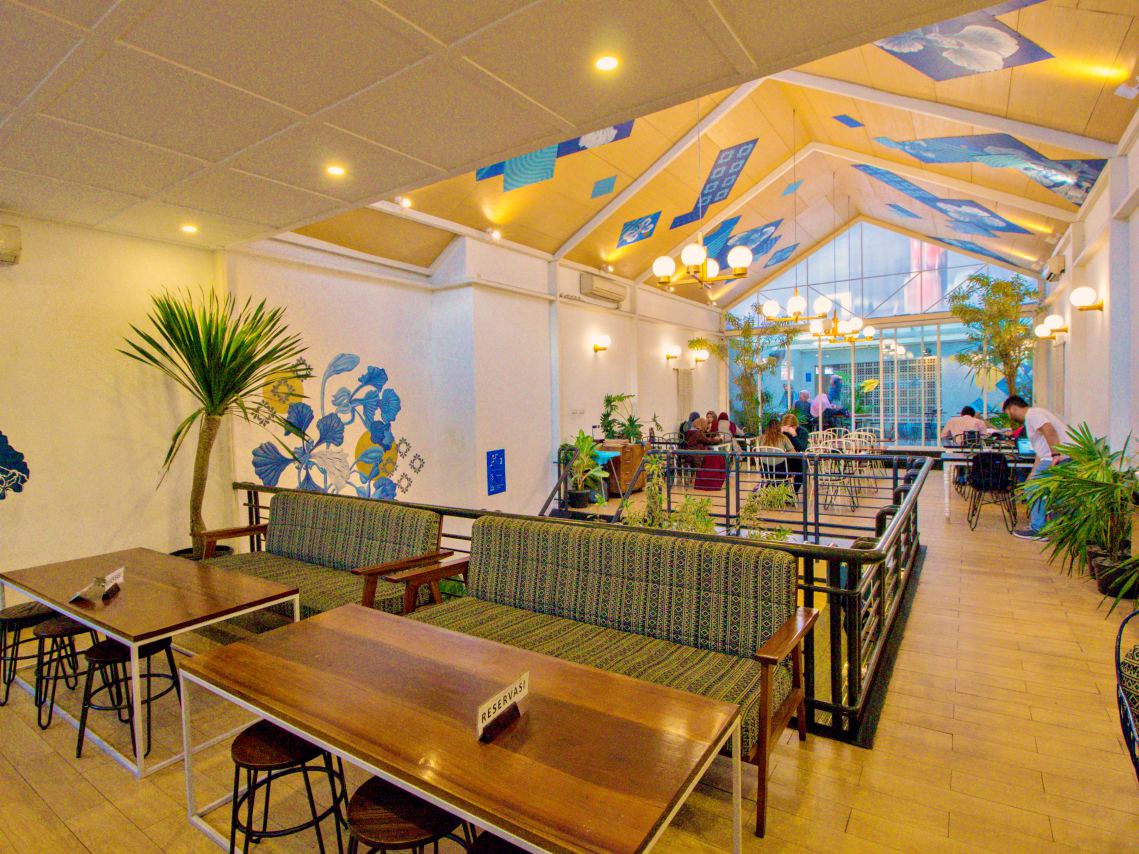 Braga Art Cafe
Braga Art Cafe is a trendy restaurant in Braga that won't disappoint customers in terms of food, serving, and ambiance. Their Javanese wooden décor is a soothing welcome. The details are intriguing, a display of antiques, paintings, and past decade's lighting installations. Furniture made of teak wood adds to the classic Javanese atmosphere.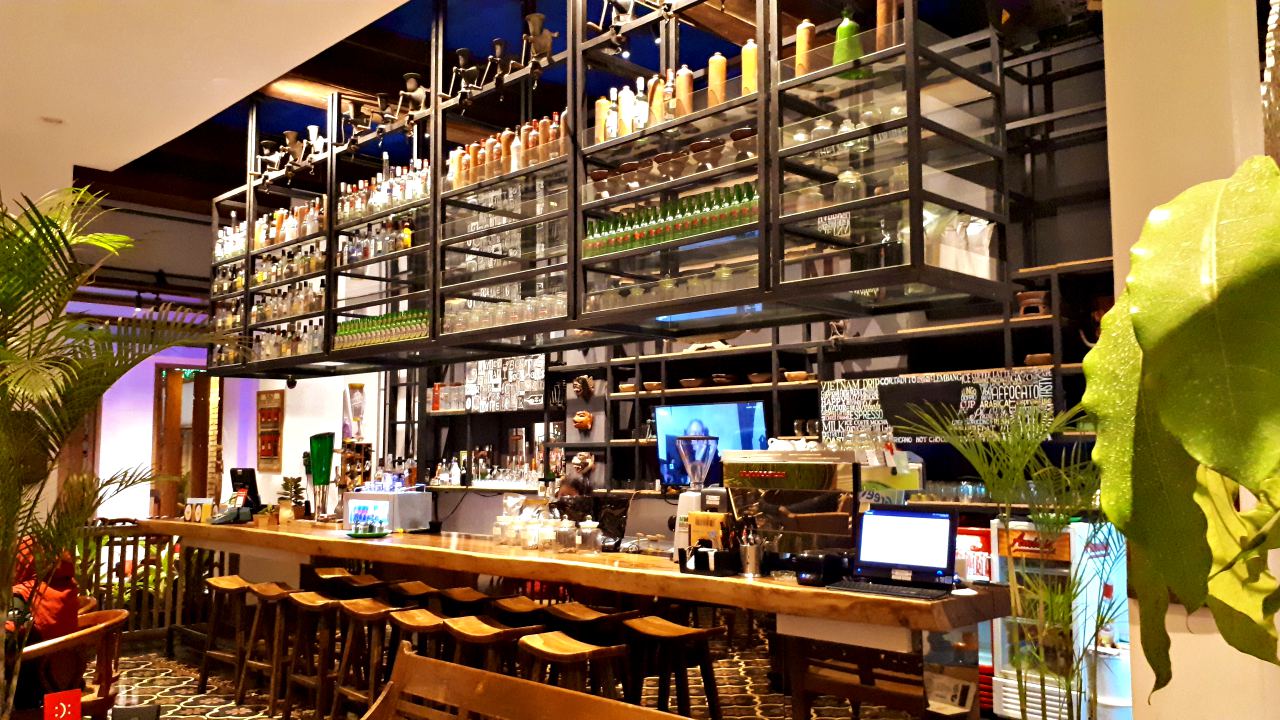 Their food is crafted in such a way that makes this restaurant deserve its name, an art cafe. Alcohol flows are aplenty in their enormous bar. Sip a glass of favorite beverages and play Uno or other card games available. Also equipped with free Wifi, one can easily spend hours here. The price range at Braga Art Cafe is Rp 14.000 to Rp70.000.
See: Jakarta To Bandung Transportation Guide.
Wiki Koffie
Wiki Koffie's main attraction is its food quality and affordability. Such is its reputation that the place is always packed with customers all day, especially students. Try their much favored Vietnam drip, which costs only Rp15.000. Accompany the delicious coffee with one of the daily specials:  Thai curry, burger, Italian pasta, and spring rolls.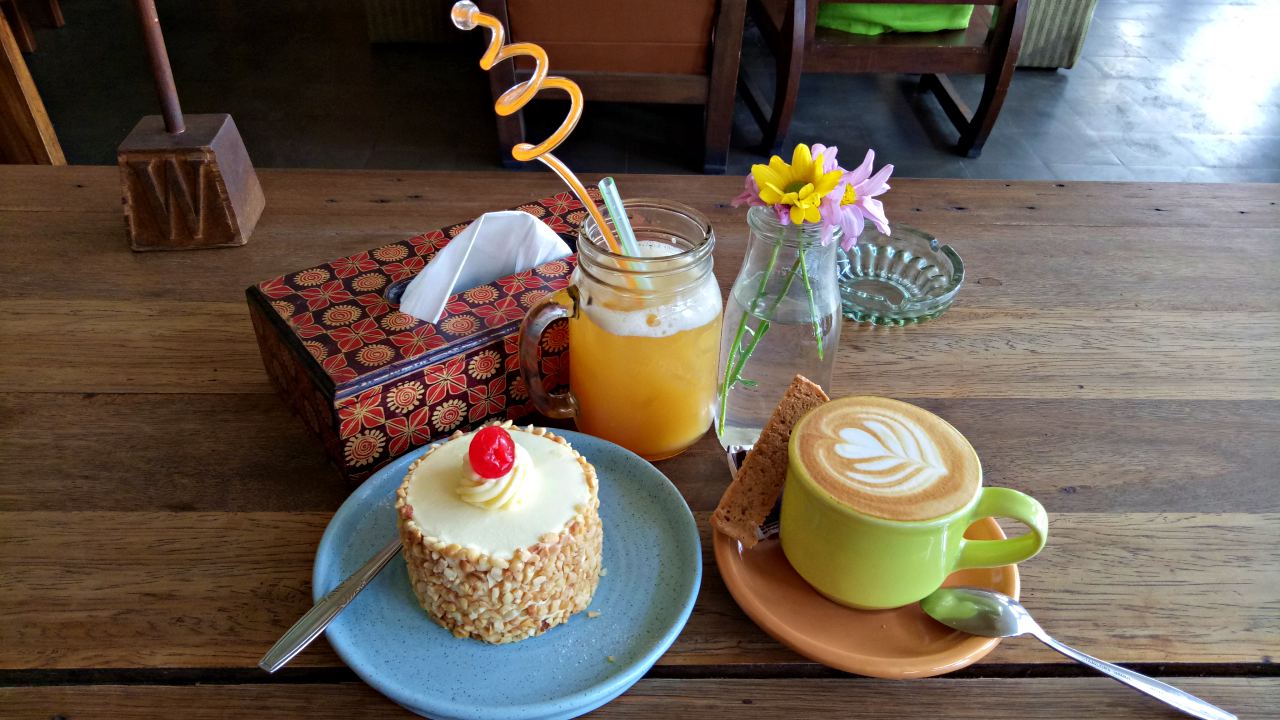 Opening Hours and Price
Restaurants and stores in Braga Street typically open around 8 to 9 AM in the morning. Some cafes open later in the evening until midnight. Prices vary depending on the type of place. Restaurants such as Braga Permai have a price range of Rp20.000 to Rp200.000. While a more casual place like Warung Lima Rasa charges around Rp20.000 to Rp30.000 on average.
Braga Street Restaurant & Cafe Opening Hours
Braga Permai
06:30 – 24:00
Sumber Hidangan
09:30 – 15:30
Braga Art Cafe
10:30 – 23:00
Wiki Koffie
09:00 – 24:00
Warung Lima Rasa
08:00 – 23:00
See: Paskal Food Market Bandung, Top Culinary Spot.
Facilities
There are a number of budget accommodations along Braga Street. The rate is as cheap as Rp232.000 per night at Chez Bon Hostel. Every few meters, there is a park bench for resting.  Parking is located on the roadside.
See: Punclut Ciumbuleuit Highland, Restaurant & Culinary Spot
How To Get To Braga Street
Braga Street is still in the vicinity of the Asia Afrika area, which is considered point zero of Bandung. It's a 5-minutes walk from Alun Alun Bandung through Asia Afrika Street. From Bandung Railway Station, tourists will only need to walk for about 10 minutes.
If using public transport, hop into a public van heading toward Stasiun Bandung (line DAGO – ST. HALL, line SADANG SERANG – ST. HALL). Braga Street is 30 minutes drive from Bandung's Husein Sastranegara Airport. From the airport, opt for a taxi instead, since it's far more convenient.
See: Tangkuban Perahu Crater Entrance Ticket & Location.