Paskal Food Market
Entrance Fee: Free Entry
Opening Hours: 10:00 - 00:30
Telp. Number: -
Address: Paskal Hyper Square, Jl. Pasir Kaliki No.25-27, , Kb. Jeruk , Andir, Bandung , Jawa Barat , Indonesia , 40181.
In Bandung, West Java, there's an ultimate destination when it comes to culinary. It is Paskal Food Market, a food market with a semi-outdoor concept. Paskal Food Market occupies an ample area behind Hypersquare shopping mall. Around 4,000 seats are available to accommodate endless waves of customers that come every day.
The name Paskal is an abbreviation of the street where this place is situated, Pasar Kaliki street. A 700-m long array of food stalls ready to spoil customers with their 1100 menu. The food range from Bandung's top delicacies to dishes from other regions of Indonesia. There are international options too, such as Asian – Korean and Japanese – and Western food.
Paskal Food Market is also a cozy place to hang out. Many of Bandung's famous cafes open a branch here, offering choices of coffee and other beverages. There are live music performances to entertain visitors every day. On occasion, the venue hosts live show sports events like the World Cup and Moto GP.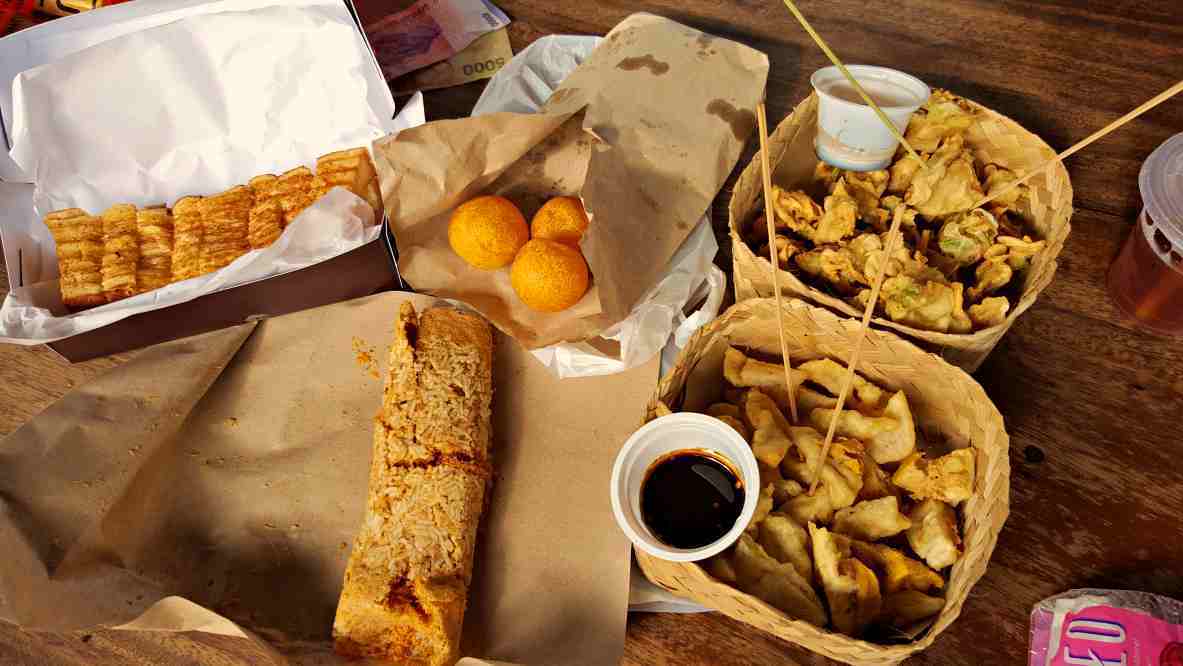 Paskal Food Market's Top Picks
The thousands of menus at Food Market will confuse any first-timer here. Here are some highlights: Sate Maulana Yusuf, Gado-Gado Cihampit, and Taliwang Jaya. As the name indicated, Sate Maulana Yusuf sells Indonesian traditional meat skewer, satay. Their recipe has been perfected since 1950, making it one of the legendary cuisines in Bandung.
Gado-Gado Cihapit, is an Indonesian traditional salad made from boiled eggs and vegetables. Established in 1979, the restaurant is known for its tasty peanut sauce. Which, unlike a typical Gado-Gado sauce, is not spicy at all. Queue among impatient food hunters at their Paskal Food Market stall.
At only Rp21.000 per portion, the taste of the melting sauce will make this dish seems underpriced. Taliwang Jaya's best-selling dish is roasted chicken. Taste how the spices' flavor marinated well inside the juicy meat. The dish is served with warm rice and fresh vegetables. Diners can also request additional side dishes, such as fried tempeh and tofu.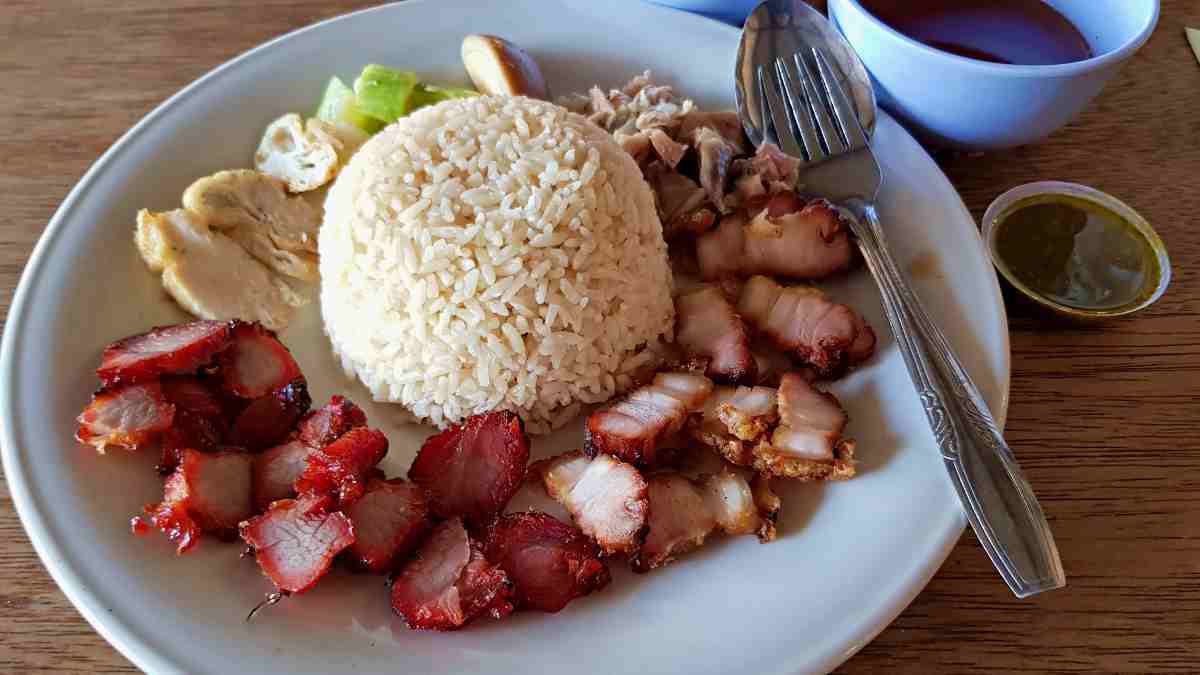 Famous Picks For Snacks & Dessert
Bola Ubi is a fried sweet potato balls snack loved by many Bandung locals. Get a bag of Bola Ubi and taste these delicious crispy little balls. At Paskal Food Market, a bag of Bola Ubi costs only Rp13.000. Buyers can either choose plain Bola Ubi without any fillings or the ones with chocolate or cheese fillings.
Another dessert to try is Martabak. Head to Martabak Mr. Black's stall for this stuffed pancake delicacy. Martabak Mr.Black has an unusual black color, unlike any regular martabak. Pick among many toppings from green tea, cappuccino, Nutella, to red velvet cream cheese.
Coffee, Music & Romantic Ambiance
Not everyone visits Paskal Food Market to dine until their stomach can't take it. Spend a laid-back evening with just a snack and a cup of coffee, it's also a legit thing to do here. Pick a seat outdoors among thousands of little lamps which add a romantic vibe to the evening. Enjoy the cozy romantic live music and listen as the musicians play some ballads on the stage.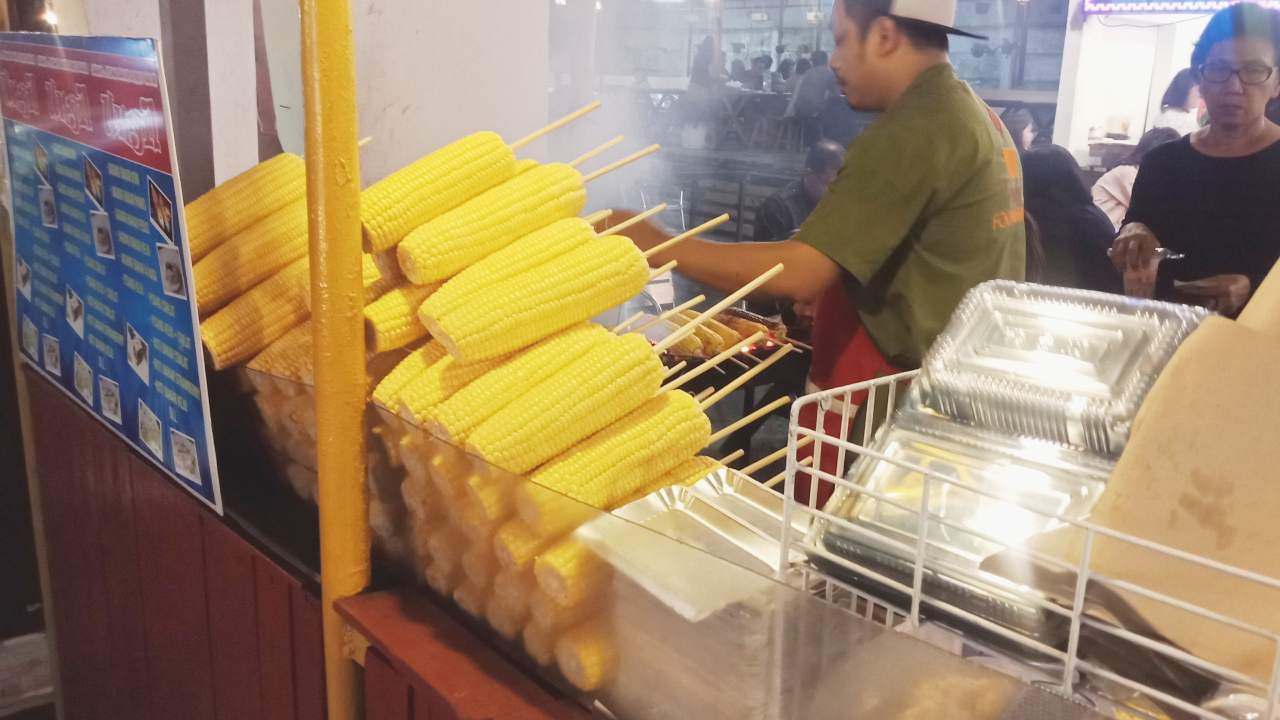 Fountain of Hope
Paskal Food Market has a koi pond with a fountain called the fountain of hope. Decorated in a European style, the fountain features a statue of a man holding a ring in his hand. A signboard stated that whoever is successful throw a coin through the ring will be granted a life of good luck. Accept the challenge, whether it's true or not, a fulfilled wish wouldn't hurt anybody.
Nearby: Sudirman Street Food & Culinary Guide.
Visit The Mall
Towering over Paskal Food Square, Paskal HyperSquare shopping mall is hard to ignore. It's a mall with an outdoor concept. Here, shop among plenty of stores selling local and international brands. Shopping addicts would love fast fashion choices offered by international names. The mall also has a cinema and a trampoline park called AMPED.
Check: Bandung Highland & Culinary Spot Punclut Ciumbuleuit.
Paskal Food Market Opening Hours
Unlike many food markets in the country which only open on weekends. Paskal Food Market opens daily from Monday to Sunday. It also opens until late at night, from 10 AM to 11.30 PM on weekdays and 12.30 AM on weekends. To order food here, order directly at the stall. The vendor will give a receipt which then foodies need to pay at the cashier.
Paskal Food Market Opening Hours
Weekday
10:00 -23:30
Weekend
10:00 -00:30
See : Floating Market, Taste top Bandung street food & snack.
Facilities
Although Paskal Food Market has a sizable parking space. At peak hours it can be difficult to find an available parking spot here. For this reason, it's best to come early especially on weekends. Alternatively, book a ride-hail app to avoid parking spot issues.
Basic facilities available include sinks to wash hands and toilets. Paskal Food Market offers free wifi across its establishment. The nearest accommodation is Favehotel Hyper Square, located in front of the Paskal shopping mall.
See: Transportation Guide, Jakarta To Bandung.
How To Get To Paskal Food Market
Paskal Food Market is only a walking distance from Bandung railway station. To get there, exit through the south entrance gate of the station, and the food market is 500 m to the right. It's also only 1 km from the Ciroyom bus station. Visitors can either walk to reach the food market or use a motorcycle taxi service.
From Bandung Husein Sastranegara airport, the public transport option is by public van. Take the minivan line Ciroyom-Lembang route, the fare is Rp5.000. Stop at the Ciroyom bus station then continue walking to Paskal Food Market. Another option is by taxi, which should be cheap considering the food market is only 5,4 km from the airport.
See: Prepaid SIM Card for Tourist, Price & Providers Option.
Address & Location
Paskal culinary spot location is just around 2 km from Bandung city center. It takes 10 minute drive from Alun-Alun Bandung. The food market is in the Paskal Hyper Square area, Jl. Pasir Kaliki No.25-27, Andir, Bandung, West Java 40181.