Borobudur Temple Entrance Ticket & Attraction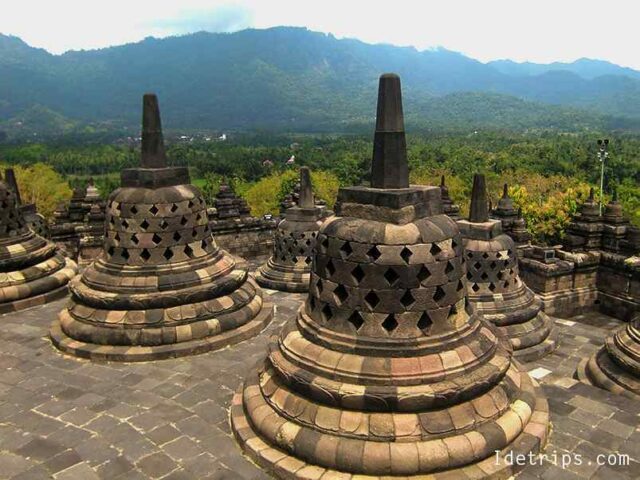 Borobudur Temple is one of the magnificent and largest Buddhist Temples in the world. Located in Central Java – Indonesia, Borobudur ancient temple also listed in UNESCO World Heritage.
Today, both as a place to worship Buddha and pilgrimage, Borobudur also popular as the tourist destination. To summarize here are Borobudur Temple Entrance Ticket & Attraction 2018 as guidance.
See: The Largest Hindu Temple in Indonesia, Prambanan Temple
Borobudur Temple Attraction
As the largest Buddhist temple and preserve world heritage. Borobudur host annual event from musical orchestra performance and religious Buddhist ritual on Buddha Day/Waisak. Religious Buddhist ritual and prayer held every year on Waisak. Followed by culture parade have become a celebration and main tourist attraction.
Borobudur Temple – The temple divide into 3 zones and every zone tells a different story and meaning in the form of reliefs. Each relief from different zone illustrates human and its nature.
Zone 1 – Kamadhatu
All the 160 reliefs portray the law of cause and effect of Buddhist text Karmawibhangga Sutra. Portraying human bad behavior such desire of killing, robbing, rape, and torture. The relief in this zone itself once was covered and hidden. An argument of why the relief was buried and covered still never ends until now.
Zone 2 – Rapudhatu
Stepping into Rapudhatu. There is more than 300 Buddha ornament in this zone. The reliefs were carved with ancient Sanskrit manuscript.
Zone 3 – Arupadhatu
The stupa and terrace of the highest area in Borobudur Temple representing the final stage. The disappearance of desire and purity form.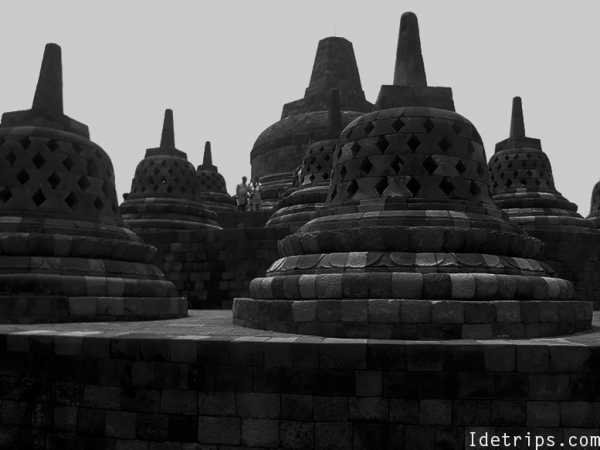 Museum Karmawibhangga or Borobudur Museum
Borobudur museum is located inside the temple area. The museum exhibits the entire photograph of the hidden relief found in Borobudur temple.  The museum has a cinema that plays the documentation of Borobudur journey. The history of the temple. The story behind Borobudur temple and its restoration.
Samudraraksa Museum 
The museum exhibit photos and history of Indonesia ancient maritime. From the Indonesian trade route and its successful expedition in Ghana Africa. The museum was built as a tribute to the crews and everyone involved in the Borobudur Ship Expedition.
Borobudur Temple Entrance Ticket – Special Pass
Borobudur Sunrise –  Sunrise from the temple when the weather clear is a fascinating experience. To get a sunrise experience and an early pass to Borobudur comes at an additional cost.
Borobudur Temple visitor expect to pay extra fee for an early pass. The early pass ticket only valid from 04:30 am – 06.00 am. Borobudur Temple Entrance Ticket for sunrise can only be purchase at Manohara Resort. There is no limitation for the number of Borobudur Sunrise Guest.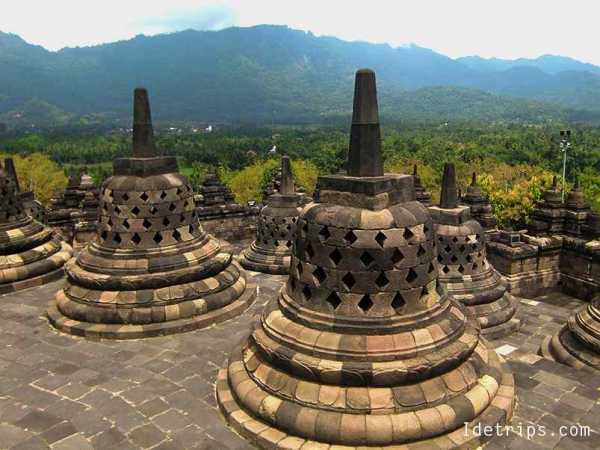 Borobudur Sunset – Another option for the visitor who wants less crowd experience to Borobudur.  Exploring the temple after public operational hours end can be an option. Both sunrise and sunset tour to explore Borobudur exclusively operated by Manohara Resort. Sunset experience in Borobudur complex begins after 05:00 pm until 06:30 pm.
Borobudur entrance ticket to see sunrise and sunset is including coffee/tea, light snack/meal & souvenir.
Borobudur Early Pass Sunrise/Sunset Entrance Fee
Borobudur Entrance Fee – Sunrise (ticket available at Manohara Resort)
Adult Price in IDR
Children Price in IDR
For guest staying at Manohara Resort
475.000
250.000
For non-guest
475.000
250.000
Borobudur Entrance Ticket – Sunset (ticket available at Manohara Resort)
Adult Price in IDR
Children Price in IDR
For guest staying at Manohara Resort
475.000
250.000
For non-guest
475.000
250.000
See: The Cheap Sunrise Spot with Magnificent View in Borobudur Punthuk Setumbu
Borobudur Temple Entrance Fee
Entrance ticket for a foreign or non-Indonesian resident is available for one day pass. And multiple days pass to visit Borobudur or other temples. Borobudur Ticket for exploring the temple also available in a package. Visitor can explore Prambanan temple and other temples in different location spread in Central Java. By purchasing the entrance ticket in Borobudur Temple.
Entrance ticket payment can be made by cash or credit card in Indonesia Currency IDR based on visit day exchange rate.  The official Borobudur Entrance Ticket can be purchased in Borobudur Temple Ticket Booth located in Borobudur Temple complex . Another option is to purchase on Borobudur Temple official website .
Borobudur Temple Entrance Ticket
Description
Adult (>10 years old) in USD
Child (3 to 10 years) in USD
Borobudur Entrance Ticket – 1 Day Pass
25
15
Borobudur Entrance Ticket – 2 day pass
40
20
Borobudur Entrance Ticket – 3 day pass
60
30
Borobudur Entrance Ticket – 4-7 day pass
100
50
Borobudur – Mendut – Pawon Temple
30
20
Borobudur – Prambanan
40
25
Borobudur – Ratu Boko
40
25
Read: Ketep Pass 360 degree Panoramic Mountains View
Borobudur – Opening Hours
There are different types of the pass for Borobudur Temple visitors. The public pass can only access Borobudur temple in public opening hours. However, the visitor can always purchase another pass to experience either sunrise or sunset.
Borobudur Opening Hours
Borobudur Sunrise
04:30 – 06:00 am
Borobudur Pass
06:00 am – 05.00 pm
Borobudur Sunset
05.00 pm – 06.30 pm
Read: Magnificent View from House of Pray Chicken Church
How To Get To Borobudur Temple
There are plenty of options to get to the Temple. Since the entire temple are located in Central Java. The convenient and popular access known to the most tourist is from Yogyakarta city. Besides the distance is less far compared to another city in central Java. A reliable and direct public transportation from Adi Sutjipto International Airport, Yogyakarta, has been established.
Public Transportation To Borobudur – From Yogyakarta
Depart From
Destination
Ticket Price in IDR
Adisutjipto International Airport Yogyakarta (DAMRI Bus)
Borobudur Temple
75.000
Jombor Bus Shelter (Trans Yogya)
Borobudur Bus Shelter
10.000
See: Sunrise in Punthuk Hill, Punthuk Setumbu
Borobudur Address & Location
Taman Wisata Candi Borobudur – Jl. Badrawati No.9 Borobudur Magelang – Central Java 56553. Indonesia – Phone : + 62 24 8646 2345