Tidung Island
Entrance Fee: Rp15.000 - Rp500.000
Opening Hours: Open 24 Hours
Telp. Number: -
Address: Pulau Tidung , Tidung , Kepulauan Seribu , Kepulauan Seribu , Jakarta , Indonesia , 14520.
Tidung Island is a stunningly natural and recreational tourist destination. As part of the thousand Islands, Tidung is located strategically in the upper north region of Jakarta. The island consists of two parts known as Tidung Besar Island and Tidung Kecil Island.
Whereas day-to-day business happens in the greater Tidung Island. Tidung Kecil Island provides an area for mangrove conservation. With white sand and crystal clear beaches surrounding the area, Tidung Island is a great destination for marine tourism.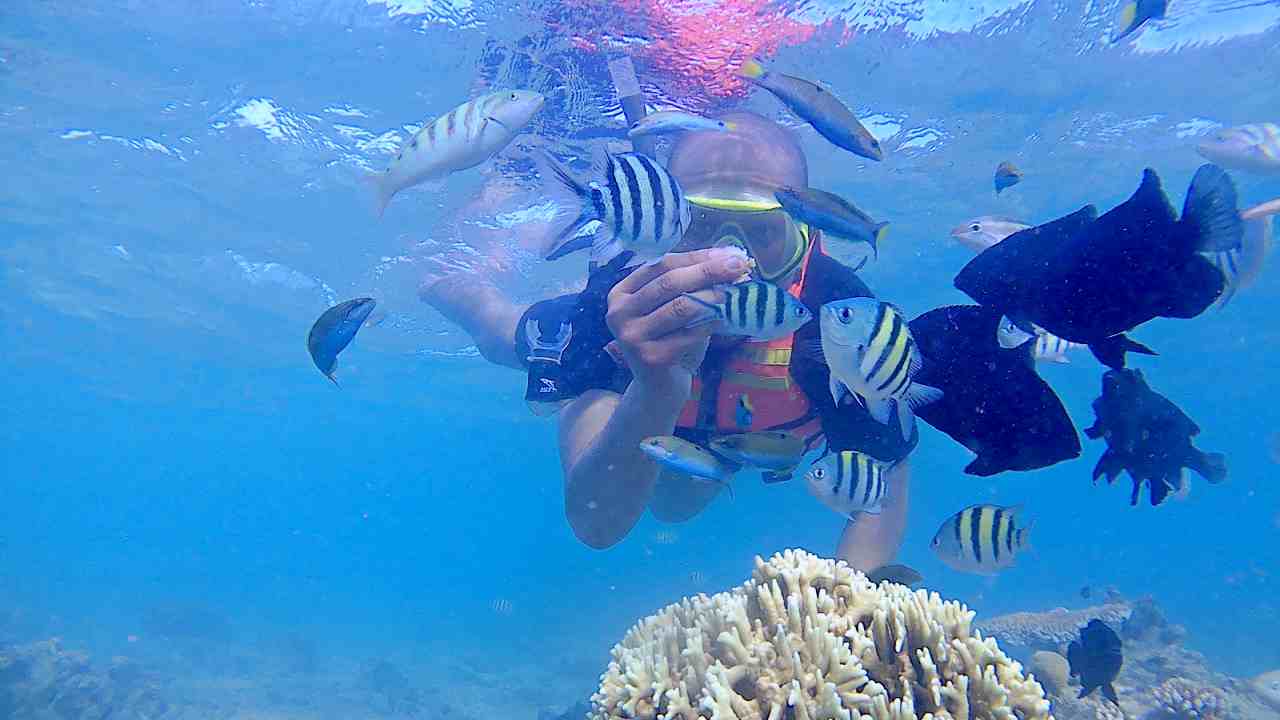 The beautiful marine biodiversity is such eye candy to discover while snorkeling or diving. Comparably, Tidung Island stands out as an alternative that is no less beautiful than Bali and Lombok. In about 1.5 hours of boarding north by a ship. Visitors will discover the mesmerizing atmosphere of island life.
Tidung Island Water Sport 
Snorkeling and diving should be on top of the bucket list. The hidden treasure of vast marine biodiversity and coral reef awaits visitors to discover. There are a number of snorkeling and diving gear rentals across Tidung Island. The rental fee for a diving suit and air tank is Rp300.000.
While snorkeling gear costs around Rp35.000. To get to the diving point, a boat with a capacity of up to 10 people will cost Rp300.000. There is also an option for banana boat surfing that charges Rp30.000 per person. There is no need to book ahead as tourists can easily rent it on the spot.
Alternatively, ask for assistance from the homestay to get the gear. And have it delivered to the house. Some recommended spots for diving are the area near the love bridge. Or go further by boat to Pramuka and Pari islands. See the exquisite coral reef conservation and the stingray breeding with an exotic underwater ecosystem.
Tidung Island Watersport Price
Snorkeling Gear Rent
Rp35.000
Banana Boat
Rp30.000
Diving Suit & Tank
Rp300.000
Boat (capacity 10 people)
Rp300.000
See: Ancol Amusement Park, Activities & Dreamland Beach.
Seafood Feast
The island experience will not be complete without tasting the fresh catch of the day. Some cottages even offer a three-time meal package for Rp100.000. Craving for grilled fish and other seafood dishes. A grilled fish with a plate of steamed rice will cost as low as $2.5. There are also plenty of seafood small restaurants on the premises. With price range starts from Rp30.000 – Rp120.000.  
Tidung Island Package
3 set meal
Rp100.000
BBQ Package
Rp30.000
Seafood Price Range
Rp30.000 – Rp120.000
See: Jakarta Landmark Monas, Activities & Museum.
Tidung Island Spot Perawan
Beach
The sunlight is peeking between the shades of the trees in Perawan Beach. Perawan, meaning virgin, depicts the beauty of the beach. The stunning landscape of white sand across the beach seems untouched for people to discover. Everything is clean with a clear view of the sky.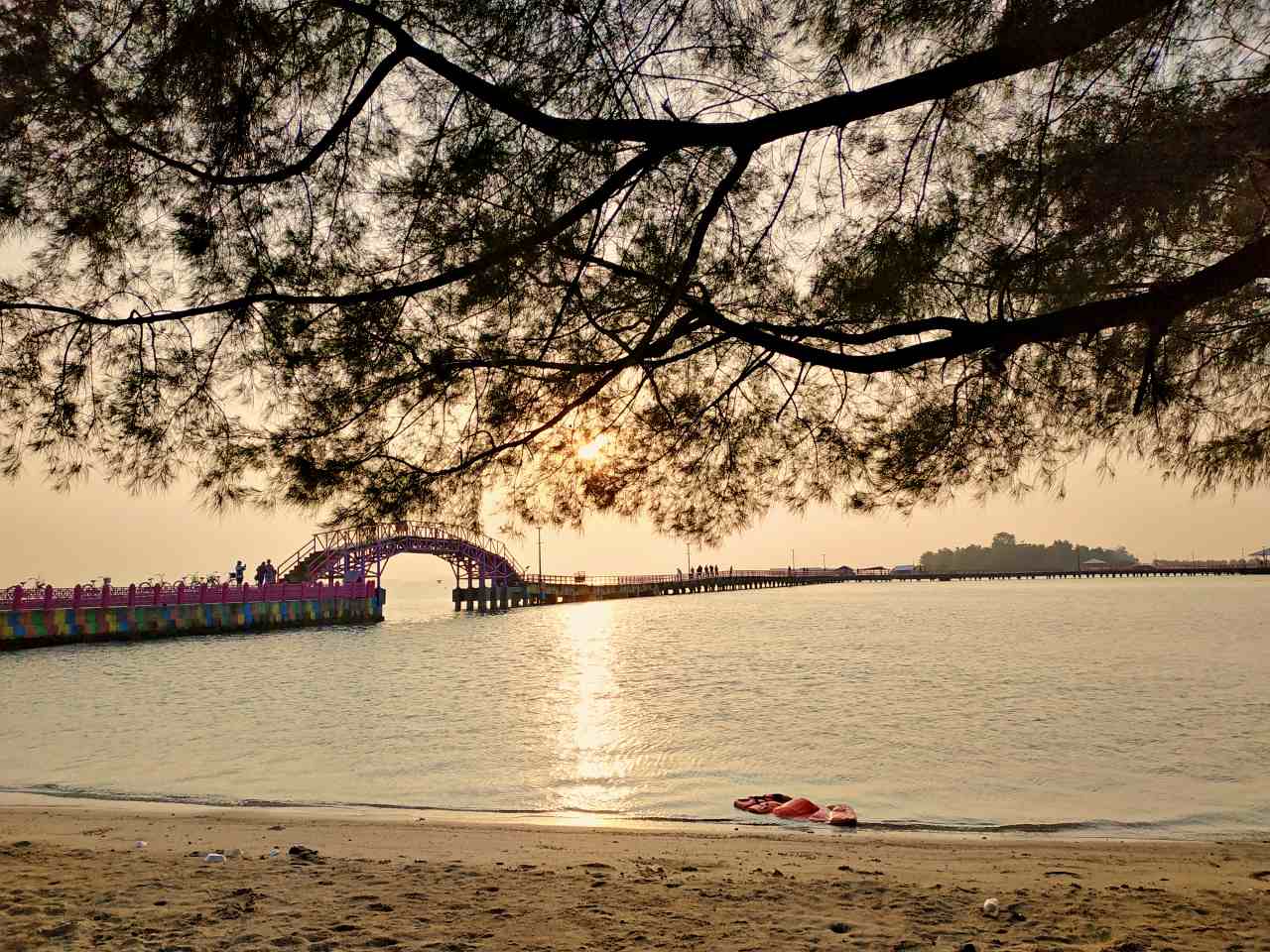 Shady trees around the beach will shield people from the heat. The sound of waves crashing against the reef. The cold coconut water will taste extremely perfect. Visitors can spend their leisure time enjoying the heartwarming sunrise or starlit night sky after sunset.
Jembatan Cinta
Connecting the two islands of Tidung is a bridge that has caught the attention of many. Well-known as Jembatan Cinta or the Love Bridge, it has become an icon of Tidung Island. Visitors often take pictures on the 8 meters tall bridge. Even dare to take a leap of faith to the crystal clear water underneath.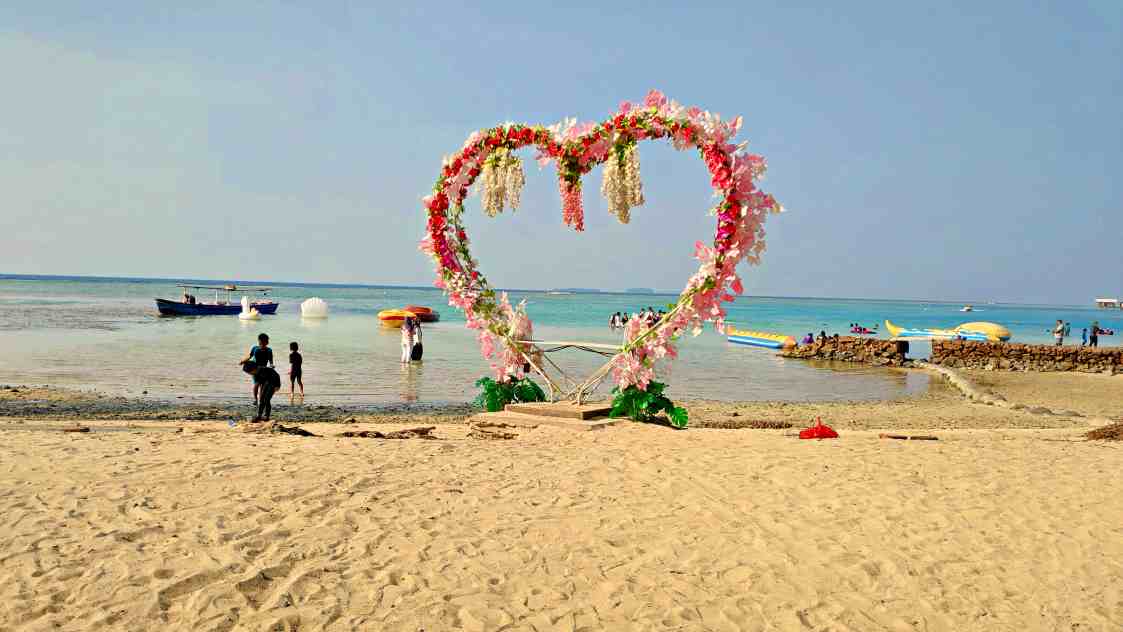 Many believed that after they jumped off the bridge, they would meet their fate. That is to say that Jembatan Cinta indeed bridges people with their destined ones. Don't miss the thrill of jumping off Jembatan Cinta to discover the striking marine landscape underneath.
Mangrove Conservation
Aside from enjoying the natural beauty of Tidung Island, visitors can contribute to nature preservation. Planting a mangrove in Tidung Kecil will take the island experience to another level. Located across the mainland, plant and learn more about why mangrove is important.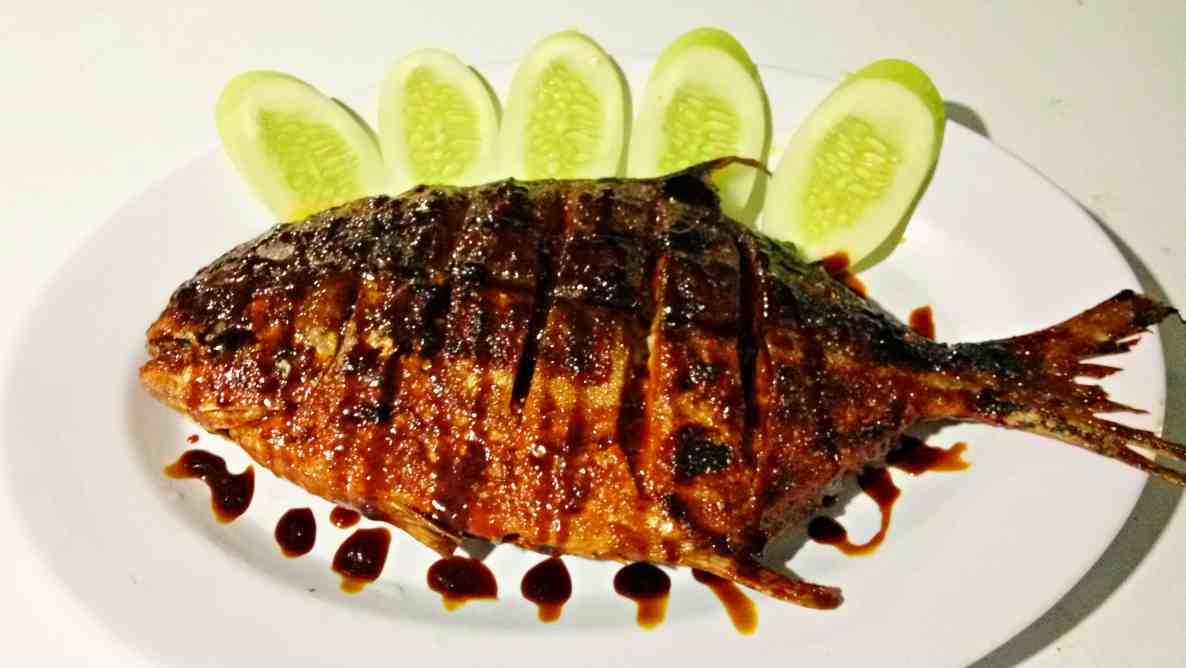 Guides are available to advise at any time. Pick a spot and plant it. Somehow it is the right place to give back to the environment.  
See: Jakarta Airport Guide & Public Transportation.
Facilities
Tidung Island offers a quite diverse range of facilities for visitors to use and experience. There are food courts, a gazebo, and stalls selling local souvenirs. Toilet and washing room also available for tourists to use. Food vendors are available in the surrounding area serving traditional snacks.
Have a try at some of them while enjoying the serene scenery and atmosphere of Tidung Island. Cottages and homestays are available at a moderate price. Price starts at US$25.00 per night with a room capacity of 4-8 persons. Be aware that the rooms are mostly full on the weekend so it's suggested to book ahead of time.
Please bear in mind that there is no ATM center available in Tidung Island. It is wise to bring more cash in advance if you are planning to stay for quite a while.
See: Jakarta Airport Guide & Public Transportation.
How To Get To Tidung Island
Visitors can take a car or motorcycle to get to Marina Ancol within the Ancol beach area. The entry ticket to Ancol Beach for a single person is Rp25.000 on both weekdays and weekends. The site charges an additional Rp15.000 for motorcycles and Rp25.000 for a car that comes along with the visitors.
From the entry point, go straight to Dermaga Marina Ancol no. 17 to buy the speed boat ticket to Tidung Island. For a one-way trip per person, a ticket is Rp135.000 on weekdays and Rp175.000 on weekends. Infants are free of charge but they have to seat on the lap of their parents. 
The island is located about 50 km away from the departing point and it normally takes 1-1.5 hours to get there. Once arrived at the destinations, visitors will enter the downtown area where many cottages and homestays are located and business activities mainly take place. There are also some cycles available to rent to go from the entry point that costs about Rp15.000 a day.
See: Indonesian SIM Card, Internet Package & Price.
Address & Location
The island location is in Pulau Tidung, Kepulauan Seribu Sel, Kepulauan Seribu Regency, Jakarta 14520.