Lovina Beach
Entrance Fee: Rp2.000-Rp5.000
Opening Hours: Open 24 Hours
Telp. Number: -
Address: Jl. Pantai Lovina , Anturan, Buleleng , Buleleng , Bali, Indonesia , 81151.
When talking about seeing a dolphin in Bali, the first thing that popped to mind must be Lovina Beach! Located in Buleleng, in the North part of Bali, this beach is popular among travelers for its dolphin tour.
Dolphins are common to be seen from here because Lovina is a transit route for their migration. Hundreds of them are usually moving from the eastern part of Indonesia to the Indian Ocean. They love to swim across Lovina because it is the meeting point of cold and warm currents.
Lovina Beach has black-volcanic sand, unlike most beaches in south Bali. The waves are calmer compared to Kuta beach and suitable for swimming. The site is also popular as a snorkeling, diving, and water sports spot.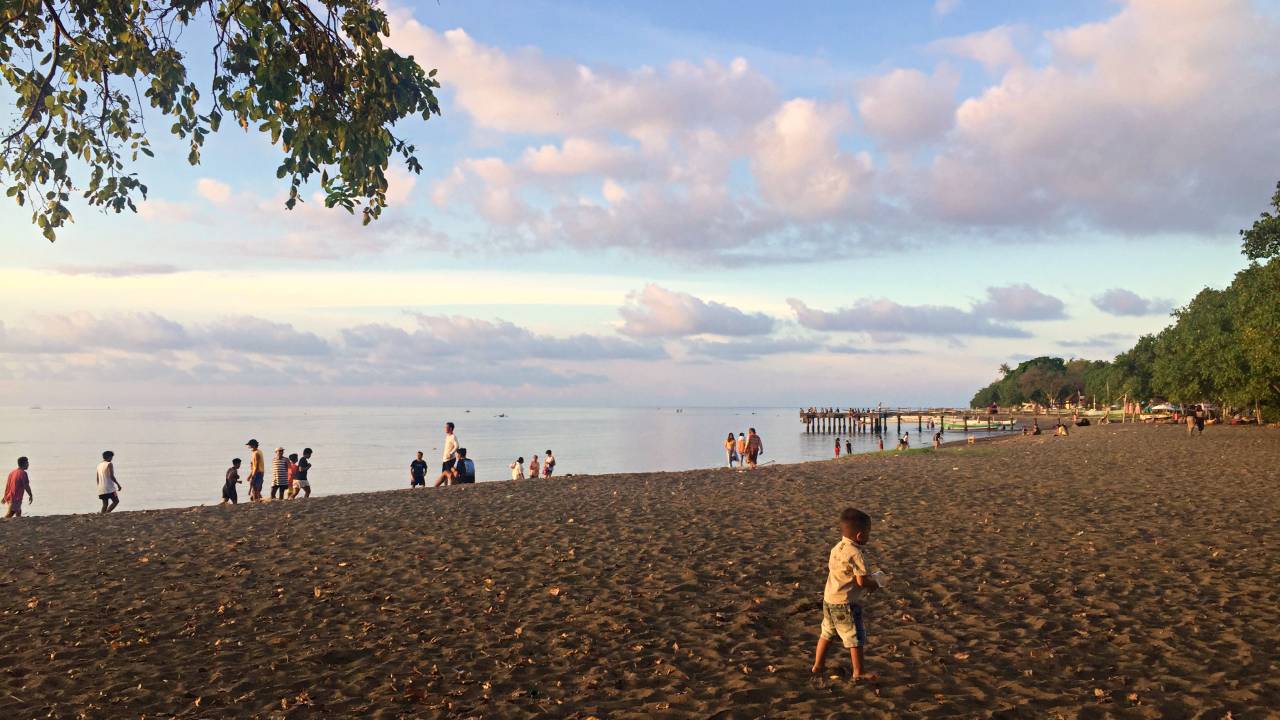 The beach is quite lively but not as crowded as other big names. For short, Lovina Beach offers various experiences that should not be missed when traveling to Bali.
Lovina Beach Entrance Fee
Unlike most beaches in the southern part of Bali. Lovina beach charges no entrance fee. However, for people coming with a vehicle, there is a small parking fee. For a scooter, it's Rp2.000 and Rp5.000 for a car.
Lovina Beach Entrance Fee
Ticket
Free Entry
Parking Fee
Rp2.000 (scooter) / Rp5.000 (car)
See: Guide To Explore Banyumala Twin Waterfall, Trekking & Ticket.
Lovina Beach Opening Hours
Always come during the dry season from April to October for a coastal trip. Lovina Beach is open 24 hours every day except in Nyepi. Come in the early morning from 6 AM for catching up on the local boat for the dolphin tour. Snorkeling is also best to do in the morning when the sea waves are cleaner and calmer. The best time to be here is after 5 PM and wait for the sunset.
Lovina Beach Opening Hours
Every day
Open 24 Hours
See: West Bali National Park Guide & Things To Do.
Lovina Beach Activities
Once tourists enter the gate of Lovina Beach, there will be a dolphin statue in the sight. The tourism activity here is heavily dependent on dolphin sightings. However, the attraction gets mixed responses from tourists, especially animal lovers.
Usually, masses of local boats will chase and hunt the dolphin together in the morning. Many people think this method is unethical to nature. The dolphin can get stressed out from getting surrounded by dozen of boats. Not to mention the pollution and eerie sounds from the boat engine.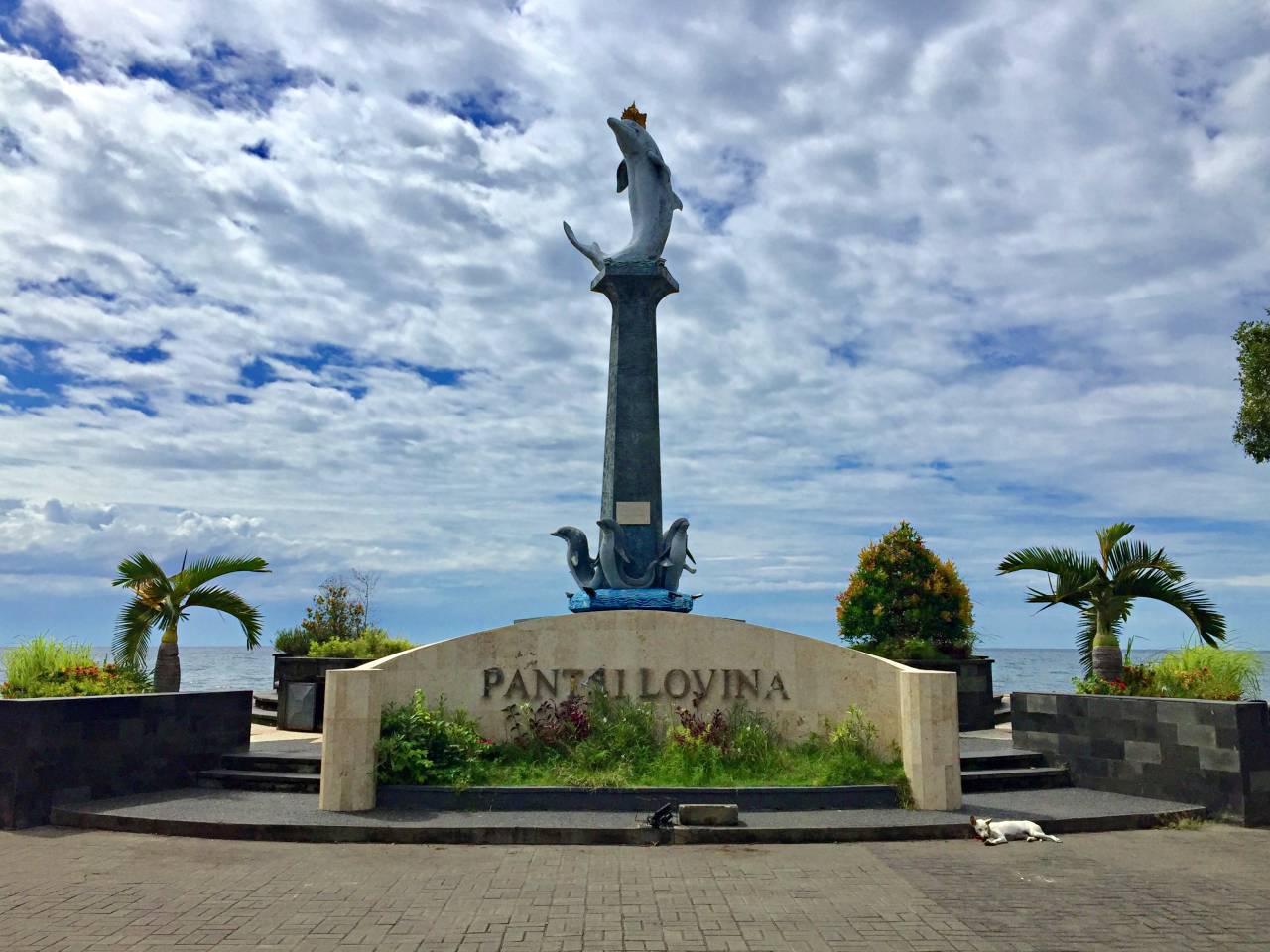 Luckily, this issue is getting more attention. Some dolphin tour providers start to be more respectful and ethical towards these creatures. Rather than chasing the dolphins altogether, the tour prefers to leave with a maximum of three little boats.
The Dolphin Tour – Boat Package
Onto the ocean, the boats will observe the dolphin at a safe speed and distance. Eventually swim side by side with the boats. Tourists could have this lifetime experience by paying from Rp100.000 to Rp400.000.
The attraction fee depends on the activities. Some include snorkeling sessions and snacks. Book the tour days prior. Also, note that there is a minimum of 2 people for the tour. And it's a shared tour, it's a good chance to mingle with other fellow travelers.
Watersport Lovina Beach
Some boatmen will also let tourists 'swim' together with the wild dolphins. Each participant will be equipped with snorkeling gear. Hold onto a trapeze handle that is attached to the boat. Dunk the head into the water and see the dolphins below. Visitors will experience a surreal moment, for sure!
Be prepared to explore the underwater beauty of Lovina beach. Boatman will take participants to explore several spots as well. Lovina reef has an amazing underwater world. It has colorful marine life. Among the reefs, try to spot any clownfish, starfish, clams, or even jellyfish!
For more thrilling experiences, there are also certificated scuba diving courses to take. The fee range from Rp1.500.000 to Rp5.500.000 depending on the length of the course. The course will include pool training to an open diving session on Menjangan island in West Bali National Park.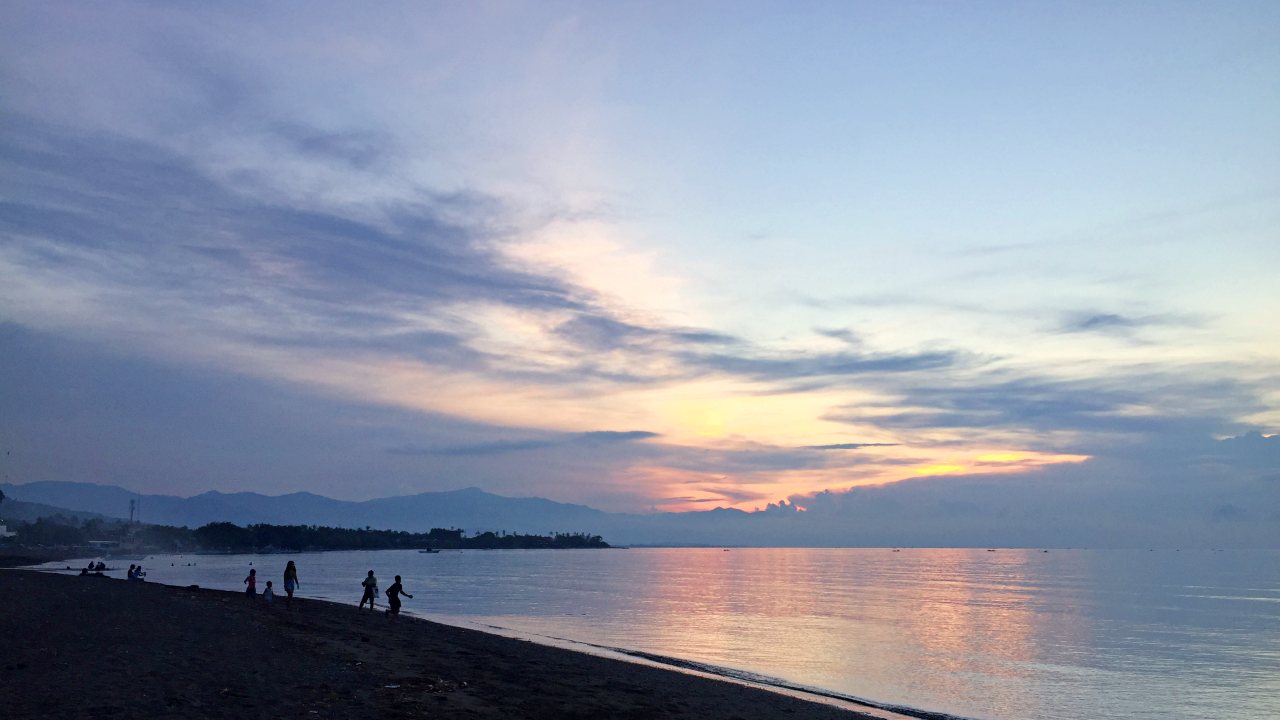 Watching Locals Playing Football
Lovina beach is also a great place to just chill and relax. It is not packed with luxurious beach clubs or bars, but this down-to-earth beach is pretty lively. Locals are friendly and love to play football on the beach. They might even welcome tourists if asked.
Besides a few bars and a small restaurant that caters to tourists. There is also a small food stall selling cold instant coffee and noodle. The food cart pulled by a scooter selling meatballs will serve local customers and be busy the entire sunset. The same goes for the noodle and beverage stall.
Don't miss the chance to try one of the local's favorite meals. Try one or even order both, a plate of fried noodles or meatballs cost just Rp10.000.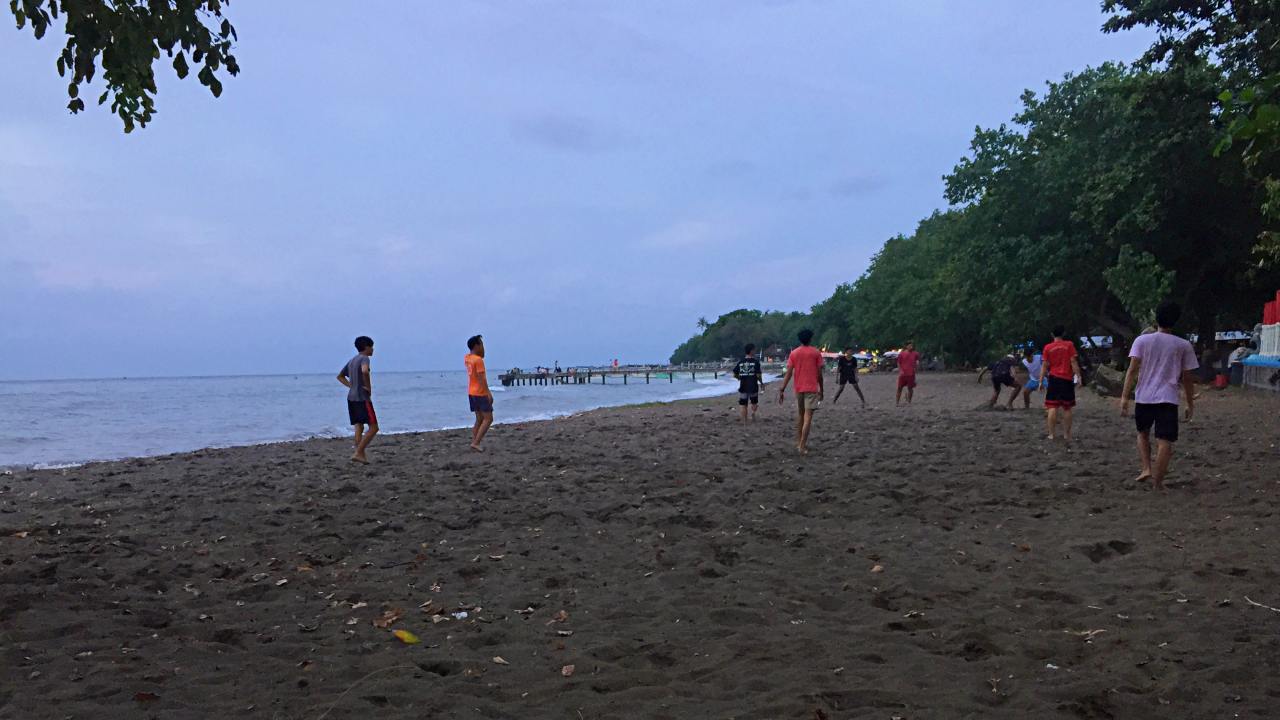 Hot Spring Nearby
Soothe the body after a long day on the beach by visiting Banjar Hot Spring nearby. This popular hot spring is just 15 minutes away from Lovina beach. Situated on a tiered structure, the pools are surrounded by a serene tropical garden. It's a perfect place to loosen up the muscle after snorkeling in the ocean.
Nearby: Banjar Hot Spring, Pools Ticket & Massage Service.
Facilities
Visitors can find small restaurants with local seafood menus that are worth trying. There are also some souvenir and handicraft shops lining up on the right side of the dolphin statue. Toilet and changing room are available near the parking area. Make sure to prepare small notes of Rp2.000 to Rp3.000, it's a pay toilet.
No need to worry about accommodation because Lovina Beach is surrounded by commercial hotels and villas. The option varies from luxurious hotels, and minimalistic villas, to a tropical private cottage.
Some resorts also provide swimming pools, beachfront dining, and bars with ocean views. Tourists can also camp on the beach since the beach is open for 24 hours.
See: Prepaid SIM Card for Tourist, Price & Internet Package.
How To Get To Lovina Beach
Lovina beach is on the northwestern side of Bali, 100 KM from Denpasar. Administratively, it is located in the city of Singaraja, Buleleng Regency. The trip to Lovina from Bali airport will take around a 2 to 4 hours drive, depending on the traffic.
Luckily there is a public bus that departs from the airport to Singaraja. And it's the cheapest way to get to the north part of Bali, the ticket cost Rp35.000 only. The public bus DAMRI will depart at 8 AM from the airport on time. And arrive at Singaraja around 12 PM.
The bus will stop at several top destinations like Ubud at monkey forest street. And Ulun Danu Batur in Kintamani before getting to Buleleng. It ends the journey in the city, Buleleng ex harbor. From the ex-harbor, tourists can reach the Lovina area by using a ride-hail app. It is just 10 km away from the harbor.
However, since there are not many passengers since the Covid strike. DAMRI bus has been temporarily stopping this line.
See: Bali Airport Guide & Airport Transfer To Tourist Area.
Address & Location
Lovina beach is situated in Jl. Binaria, Anturan, Buleleng regency, Bali 81151.