West Bali National Park
Entrance Fee: Rp200.000 - Rp300.000
Opening Hours: 08:00 - 18:00
Telp. Number: -
Address: Desa Pemuteran , Pemuteran, Buleleng , Jembrana, Bali , Indonesia , 81155.
West Bali National Park and its astonishing beauty of nature will never cease to amaze people. Located in the regencies of Jembrana and Buleleng, Bali, this national park offers the most exquisite biodiversity. By far, It is named as the "Best Top 100 Destinations" by Internationale Tourism Borse (ITB) in Berlin.
Situated about 100 km from Denpasar, the virtue of its nature worth the effort. It was in 1941 that this area was declared a national park on the island. In total, the national park cover as wide as 190 KM including all the islands.
Menjangan Island, Gadung Island, Burung Island, and Kalong Island are waiting to be explored. With a 3:5 ratio of land and water, travelers are indulged in four different natural ecosystems. In a word, tourists will get to explore the forests, savannah, mountains, and the sea.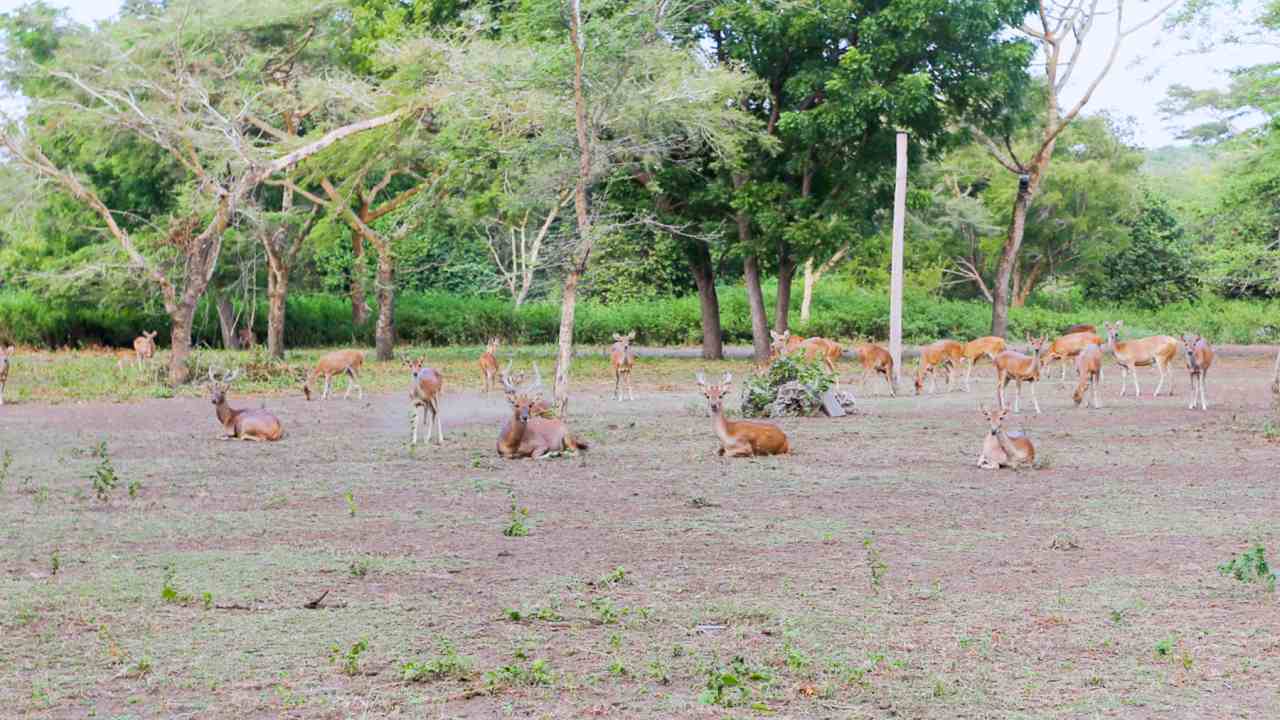 West Bali National Park is also home to the endemic Bali Starling Bird (Leucopsar Rothschild). Hundreds of endangered species of floras and faunas are also calling this national park its home. Bull, gazelle, green sea turtle, black-headed ibis, and lesser adjutants roam freely in the area. It really is an exceptional national park like no other.
West Bali National Park Entrance Fee
The international tourist entrance fee to the national park is Rp200.000 on weekdays. While on the weekend ticket is Rp300.000, and the children's ticket is the same as the adult's. To point out, national park guests are not allowed to explore the area without a guide. And the entrance fee doesn't include the guide fee as well as tickets for other activities.
West Bali National Park Entrance Fee
Weekday
Rp200.000
Weekend
Rp300.000
Car
Rp10.000
Boat
Rp100.000 – Rp150.000
Camping, Jungle Trekking
Rp5.000
Snorkeling, Scuba Diving
Rp15.000 – Rp25.000
See: Guide To Explore Lovina Beach, Dolphin Watching & Watersport.
West Bali National Park Opening Hours
The park is open all year round. But the best time to visit is between March to September. While the national park ticketing office opens from 07:30 AM to 4 PM.
West Bali National Park Opening Hours
Every day
07:30 – 16:00
See: Aling-Aling Waterfall, Entrance Ticket & Top Activities.
Wildlife All In West Bali National Park
Nature awaits to be explored once travelers arrive at West Bali National Park. A variety of nature-based tourism is available to enjoy. Trekking is one of the many activities offered in West Bali National Park. A 4-hour walk through the scenic view of the park most likely is the best option to meet the endemic faunas.
The view is absolutely mesmerizing travelers will not even realize that time flies so fast. The main thing not to be missed is the appearance of the exotic Bali Starling bird. This critically endangered species is well-protected in the preservation area. Its white fur hides behind tree branches. Waiting to be spotted.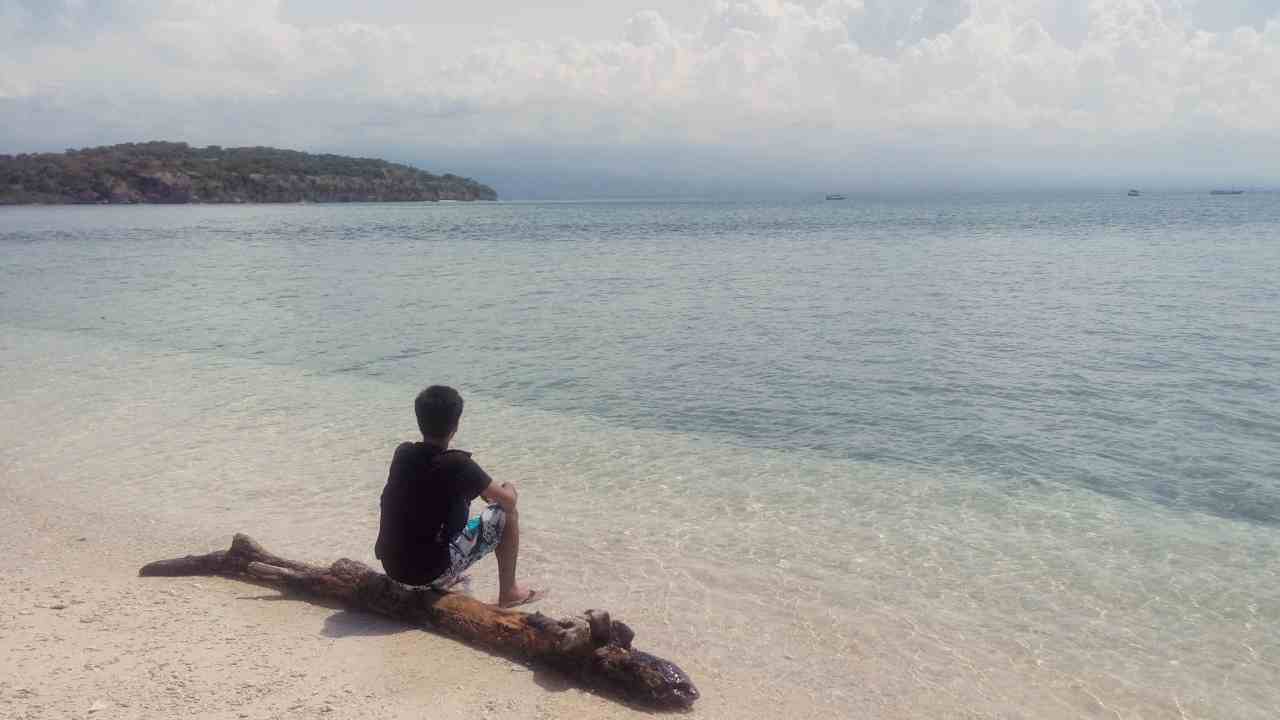 With its critical population, this bird is the star of the national park. Go further and indulge in the beauty of floras in the area. Cherish the blend between rainforest, savannah, and mountains in this national park.
The diversity of floras is a result of a monsoonal climate. Foreign exotic species from the mixture of dry and wet climate areas are really one-of-a-kind views.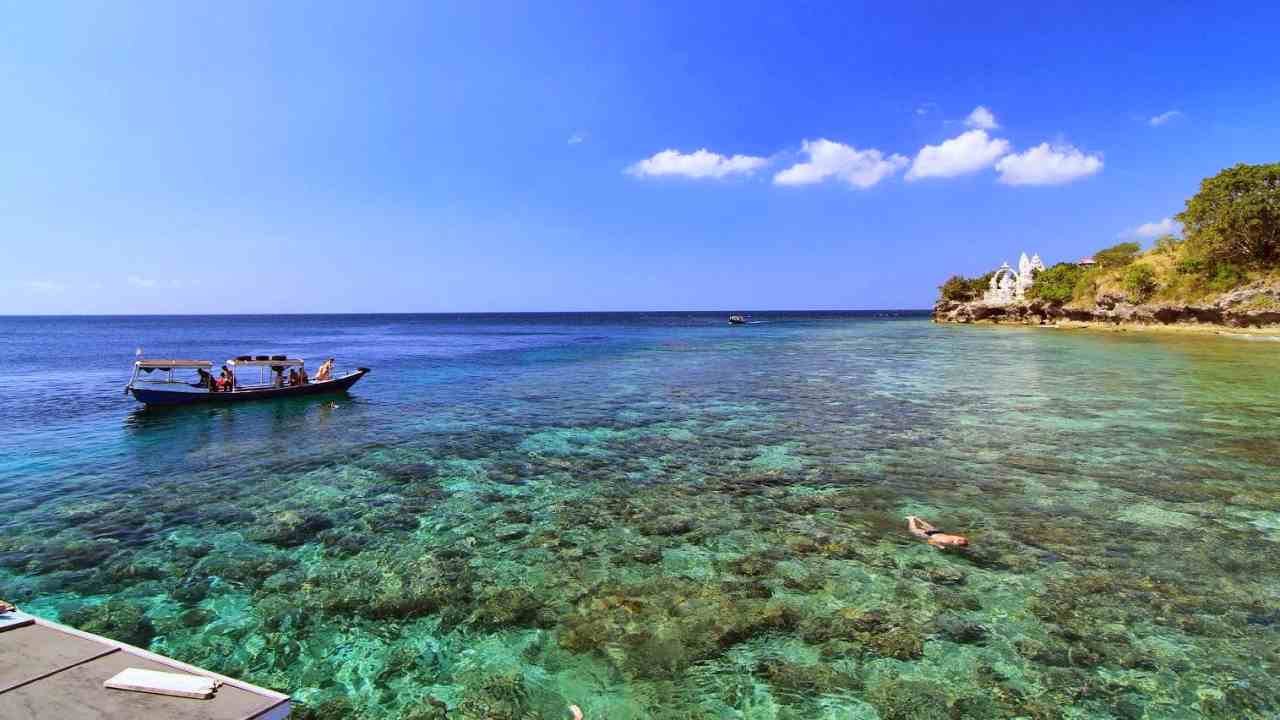 Water Sports Activities
As the island of gods is famous for its beach, snorkeling, and diving sites, worry not. At the national park, travelers may also enjoy water sports activities. Dive into the colorful and well-preserved coral reefs at Menjangan Island. Travelers can get the best of both working out and washing away the stress during the dive.
Diving equipment rental is available throughout the site. Along with local operators offers a variety of diving packages. A complete diving package from boat rental, lunch, and 2 dive spots starts from Rp1.000.000. It already includes the diving gear rental.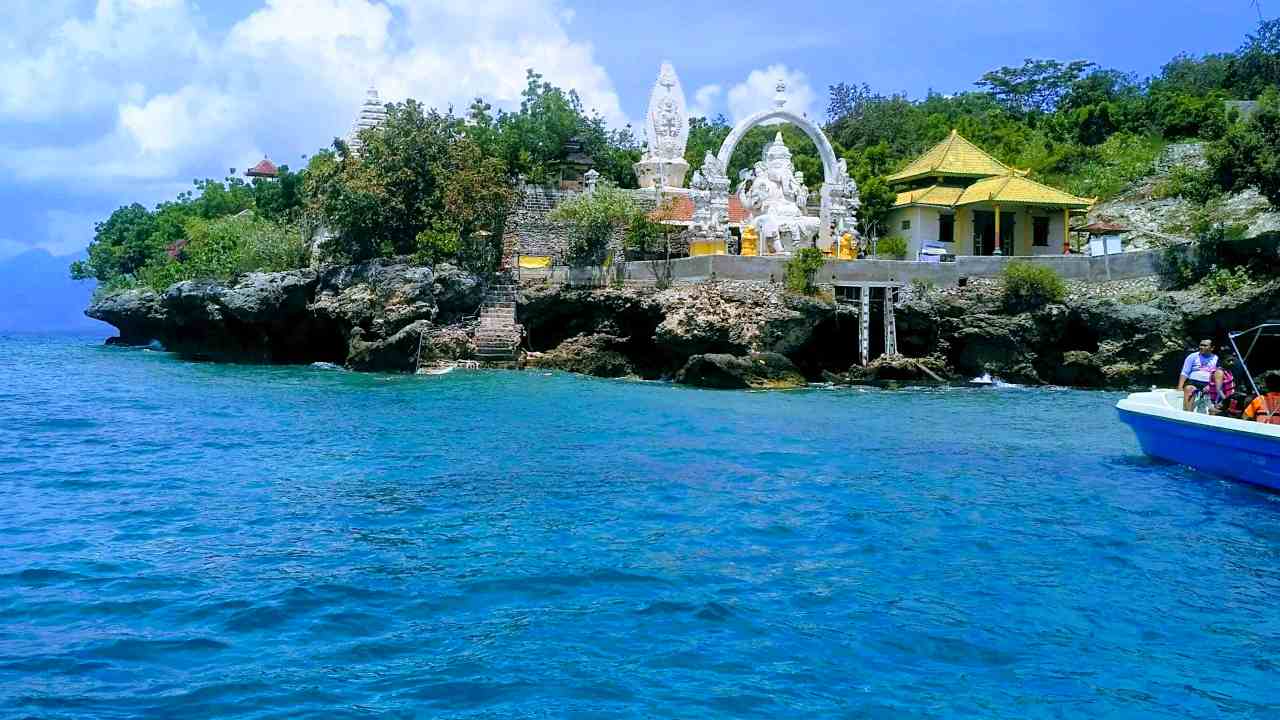 Snorkeling gear is also available for rent at Rp50.000. Take pictures and mesmerize the colorful coral marine. Watch out and be very careful around the coral reefs. It is under the careful preservation and protection of the regional authorities and institutions.
Hot Spring
Make sure to end the day at the hot spring nearby. Release the stress whilst healing the tired foot with a bath at Banyuwedang Hot Spring. The natural hot water lies at the heart of the mangrove forest. Moreover, the locals believe the hot spring can heal skin diseases.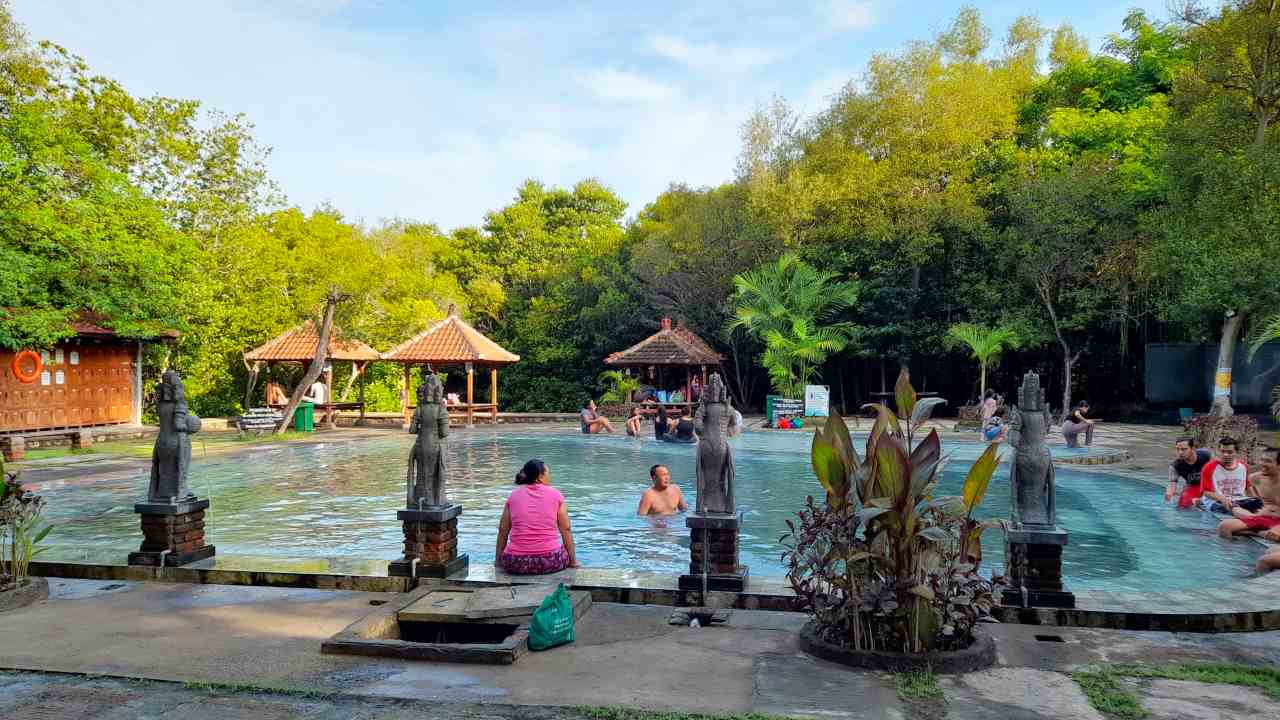 The mineral from the hot spring water is also effective for relaxing the sore muscle. Other options are also available to explore. Take a walk to the Taman Sari Temple and prepare to be amazed by the hilltop view. Pura Pulaki Temple is another place travelers should visit. It is always a good choice to get refills for the soul at a temple.
See: Banyumala Twin Waterfall, North Bali, Entrance Ticket & Activities.
Facilities
Stroll around the national park freely to explore its exotic surroundings. The national park has complete facilities. Restaurants, toilets, information centers, and diving equipment are at hand for tourists to use. Tourism packages that include a diverse option of activities are also available.
Choose between trekking, diving, and many other activities based on personal interest. Several eco-resorts are within a range based on budget. From luxury resorts such as The Menjangan and Waka Shorea to cottages.
Plenty of options and the local tour will be happy to arrange a tour or accommodation. Nevertheless, breathtaking views are guaranteed no matter what accommodation is chosen.
See: Tourists Prepaid SIM Card Bali, Provider & Price.
How To Get To West Bali National Park
There are several options to reach the national park. The easiest and fastest way is from Banyuwangi city in Java. West Bali National Park is located at the tip of Bali island. Thus right across Banyuwangi port. The ferry trip from Ketapang to Gilimanuk, Bali ferry port will take half an hour. From there it only takes 10 minutes to get to West Bali National Park.
The ferry ride cost only Rp6.500. Then from the port continue the trip with a public van or motorcycle. On the other hand, tourists coming from south Bali might have to spend higher on transport to West Bali National Park. Since the journey will take 3-4 hours. Microbus, vans, and buses are available in the Mengwi bus terminal. And it cost Rp40.000-60.000 to get to Gilimanuk.
Private vehicles with driver from South Bali ranges from Rp500.000 to Rp800.000. To point out it depends on the car type and passenger capacity. Generally, the car could fit a minimum of 4 to 8 passengers. Meanwhile, for tourists staying in the Lovina area, the trip will take 1.5 to 2 hours to get to the national park.
See: Bali Airport Guide & Public Transportation To Downtown.
Address & Location
West Bali National Park is situated in Sumber Klampok village, Gerokgak, Buleleng Regency, Bali 81155.