Menjangan Island
Entrance Fee: Rp200.000 - Rp300.000
Opening Hours: 06:00 - 18:00
Telp. Number: -
Address: Desa Sumber Klampok , Sumber Klampok , Gerokgak , Buleleng , Bali , Indonesia , -.
Menjangan Island can be an exciting unexplored territory for international tourists visiting Bali. The 125-ha island is still all-natural and pristine, inhabited mostly by wild deer. It is located far in the northwestern part of Bali, still a part of Buleleng Regency's West Bali National Park.
Its name 'Menjangan' is from a Javanese word, which translates to 'deer' in English. Wild deer of Menjangan Island migrated from the neighboring Java and Bali when the island was not separated by the sea. Along with deer, a species of wild chicken, wild rabbits, and monitor lizards also inhabit the island.
But the highlight of the island's fauna is hidden beneath the surrounding sea.  Along with vibrant marine life, the Menjangan diving site is also famous for its great visibility – around 50 meters on a clear day. Menjangan Island is uninhabited due to the lack of freshwater sources, but it's not without human activity.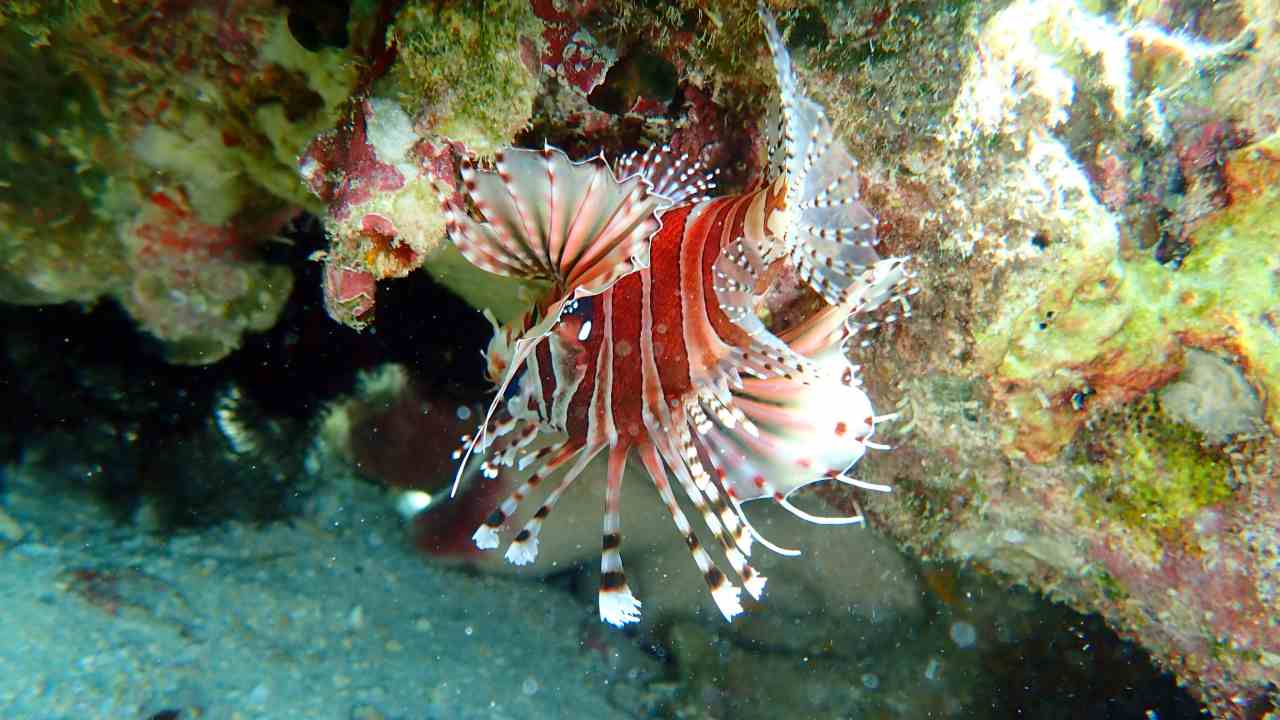 Balinese Hindus built a number of temples on Menjangan Island and routinely hold religious ceremonies here. There are nine Hindu Temples on this island, with the most popular one Segara Giri Kencana Temple. The temple has 15 meters tall Ganesha statue made from white stone. In fact, the tall statue is quite visible to visitors from their boats.
Menjangan Island Entrance Fee
The island is part of West Bali National Park. To explore the entire island including doing underwater activities, tourists will have to pay the national park ticket on the mainland. The entrance ticket to West Bali National Park including access to Menjangan Island is Rp200.000/ person on weekdays. During weekends and holidays, the entrance ticket to West Bali National Park costs Rp300.000.
Menjangan Island Entrance Fee
Weekday
Rp200.000
Weekend
Rp300.000
See: West Bali National Park Guide, Activities & Entrance Fee.
Menjangan Island Opening Hours
The island itself is accessible at any time of the day but the ticket office opens from 6 AM to 6 PM every day. Visit between April to August to avoid the monsoon season.
Menjangan Island Opening Hours
Every day
24 Hours
Ticketing Office
06:00 – 18:00
See: Guide To Explore Banyumala Twin Waterfall & Ticket.
Menjangan Island Underwater Paradise
The underwater world around Menjangan Island is famous for its wall-diving. The underwater cliffs lie at a depth of 10 m to 50 m. They are covered with corals and overhangs. Beginners can choose to snorkel around the 10 meters-deep coastal bench. See a spectacle of batfish, blue starfish, and giant clams and living among the sandy rocks and hard corals.
Further, from the coast, the reef drop-off provides a more exceptional variation of sea creatures. Soft corals are abundant and visitors can spot occasional sea turtles swimming. Close to the seabed. The dive spot here is called Coral Garden, located in the north part of the island.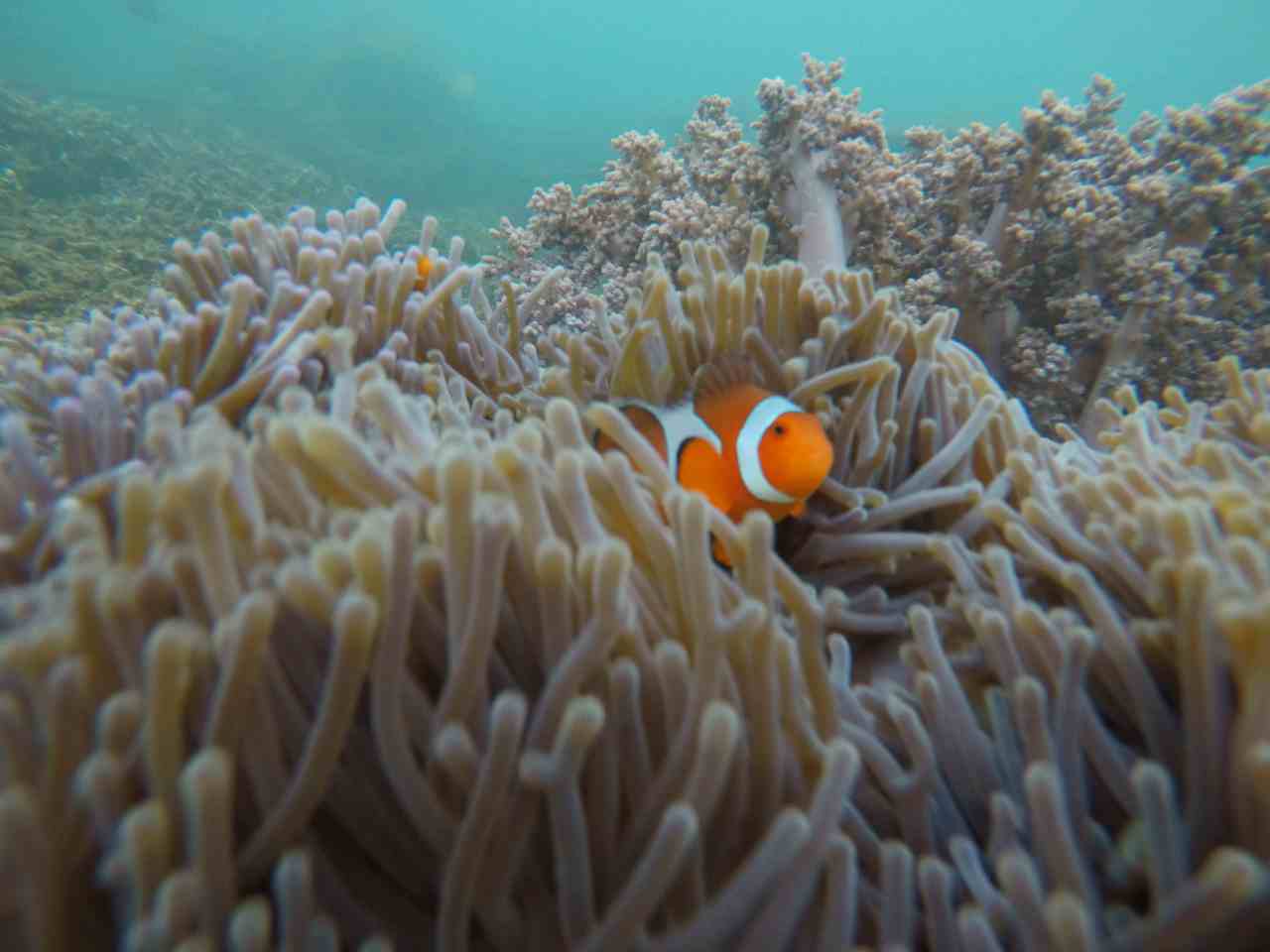 The variety of fish that can be found here are parrotfish, Java spine foot, and several species of angelfish. Try to spot some 'Nemo' clownfish among the sea anemones. Experienced divers can go for a 45 m deep Anker 'Anchor' Wreck. A ship of unknown origin sunk at this part of Menjangan.
Its large anchor is still preserved, hence the site's name. The rusty, flattened shipwreck is now home to corals, with schools of bannerfish and batfish swimming around. Spot the ship's remains and cargo such as bottles and coopers. Examine them but do not take any as a souvenir.
Pristine Beaches & Deer
Anywhere near a snorkeling spot, there should be a beautiful beach nearby. The beaches at Menjangan Island are pristine with white sands and crystal clear water. The sight of East Java's Mount Ijen looms from afar across the sea. Trying to reach the open sky.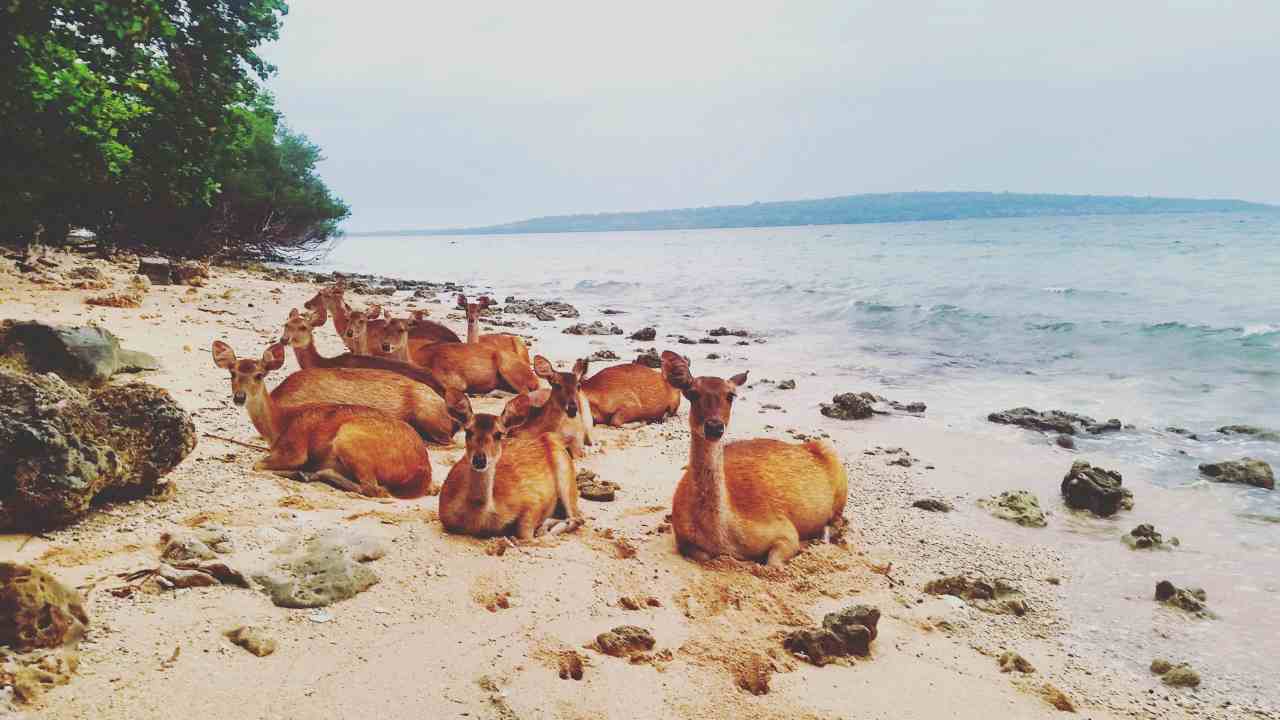 Take off those snorkeling gears, take a rest, and enjoy the sight. The sun and sea breeze will also help to dry up the water from the body. Sometimes a herd of deer will also claim some part of the beach. The deer of Menjangan is fearless.
They are also not afraid of the sea. Observe them entering the shallow water around the beach on hot days, foraging for food. They are also friendly and visitors can interact with them. Do not leave any trash, as it is dangerous since deer will eat the trash.
See: Banjar Hot Spring Pools, North Bali & Entrance Fee.
Temples Scatter on Menjangan Island
It is understandable why the Balinese Hindus choose to build temples at Menjangan Island. Without the hustle and noises of a human settlement, the island makes a quiet place for a place of worship. Pilgrim starts from the nearest one from Jetty, Pura Beji, and ends as far as Ganesha Temple.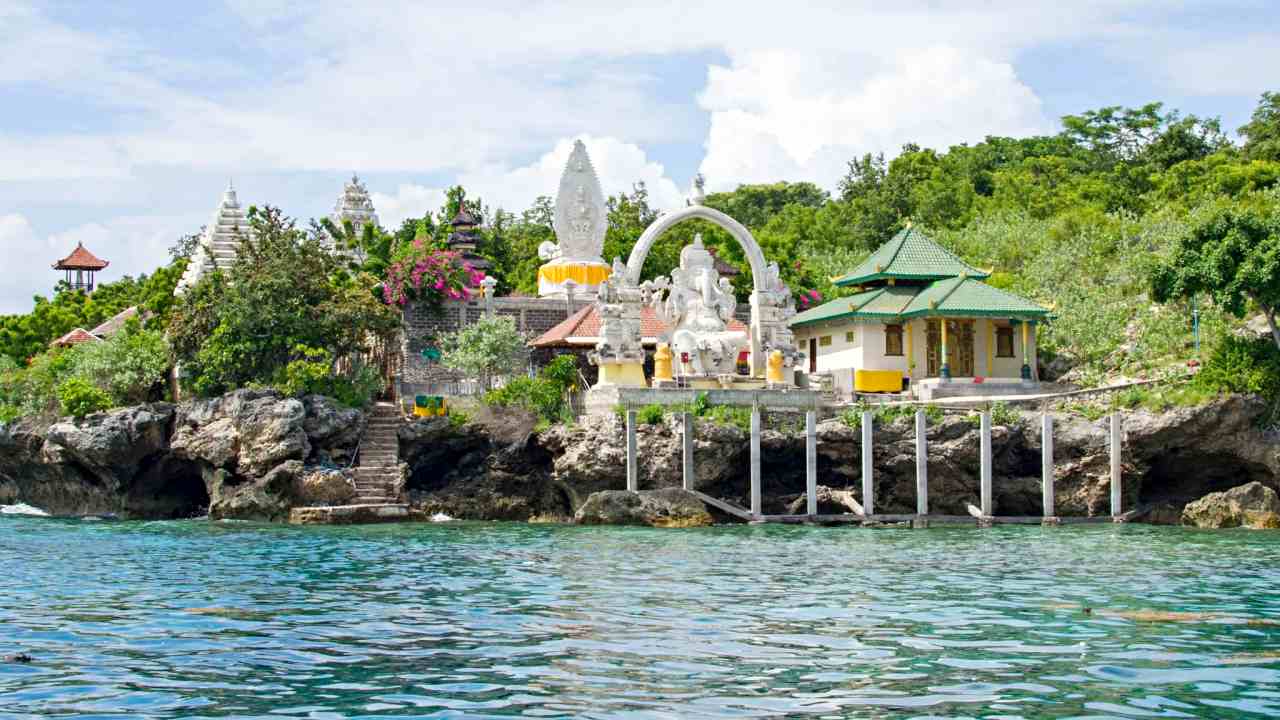 All visitors must wear traditional clothes, available for rent. Visitors can skip most temples and go straight to the popular ones. Visit Kwan-In Pagoda to see an interesting mix of Hindu and Budha religions in this temple.
The grandest temple Segara Giri Kencana is built with white stones, in perfect contrast with the nature surrounding. Its most prominent feature, the Ganesha statue, is also amazing to see from the sea. Make sure to ask the boat captain to pass the temple on the way back to the mainland.
See: Top Activities in Lovina Beach & Watersport.
Facilities
Menjangan Island provides minimum facilities to preserve its natural state. There isn't any accommodation on the island, so tourists can find a hotel in either Banyuwangi or Bali.  Toilets are available near the ticket office and jetties.
Tourist can bring their own food and drinks since there's no food vendor on the island. Every visitor must keep away from lettering and trash must be brought back to the main islands.
See: Indonesian SIM Card, Provider & Internet Package. 
How To Get To Menjangan Island
The easiest and cheapest way to access Menjangan Island is by boat from Banyuwangi. The city itself is accessible by train and bus from any major city in Indonesia. To rent a boat, tourists can go to either Bangsring Beach or Watudodol Beach, and find a boat rental there. The cost to rent a boat is as cheap as Rp120.000 per pax. The journey is an hour to the island.
Tourists from Bali can go to Menjangan Island from Lalang Harbor, Pemuteran, Bali. The harbor can be reached from Singaraja or Lovina by bus. Boat rentals from Lalang Harbor typically cost around Rp400.000. The price includes the entrance ticket, snorkeling gear, and lunch. Additional amenities vary depending on the price and package.
See: Bali Airport Guide & Public Transportation. 
Address & Location
The pristine island is located in Sumber Klampok village, Gerokgak, Buleleng Regency, Bali.