Jomblang Cave
Entrance Fee: Rp500k - Rp600k
Opening Hours: 08:00 - 12:00
Telp. Number: -
Address: Jetis Wetan , Pacarejo, Semanu , Gunung Kidul , Daerah Istimewa Yogyakarta , Indonesia , 55893.
Yogyakarta's top destination spot is not just temples and museums. In fact, the city has more beaches and caves than temples. Jomblang cave, for example, is located in Gunung Kidul, Yogyakarta. The cave is an icon of the world geopark and is renowned by the locals as a spot to see the light of paradise.
The cave feature is not just the spark of light but the rainforest beneath it. Unlike Pindul, Jomblang cave is a vertical cave with an amazing underground sight. In general, despite tourist activities, it still possesses natural vegetation. Locals even call it an ancient forest due to the fact that some floras have survived catastrophes in the past.
Jomblang cave exploration is considered an extreme activity. In fact, not only a safety aspect required to be taken seriously. It takes and drains a lot of energy. One thing is for sure, visitors are not allowed to explore the cave alone.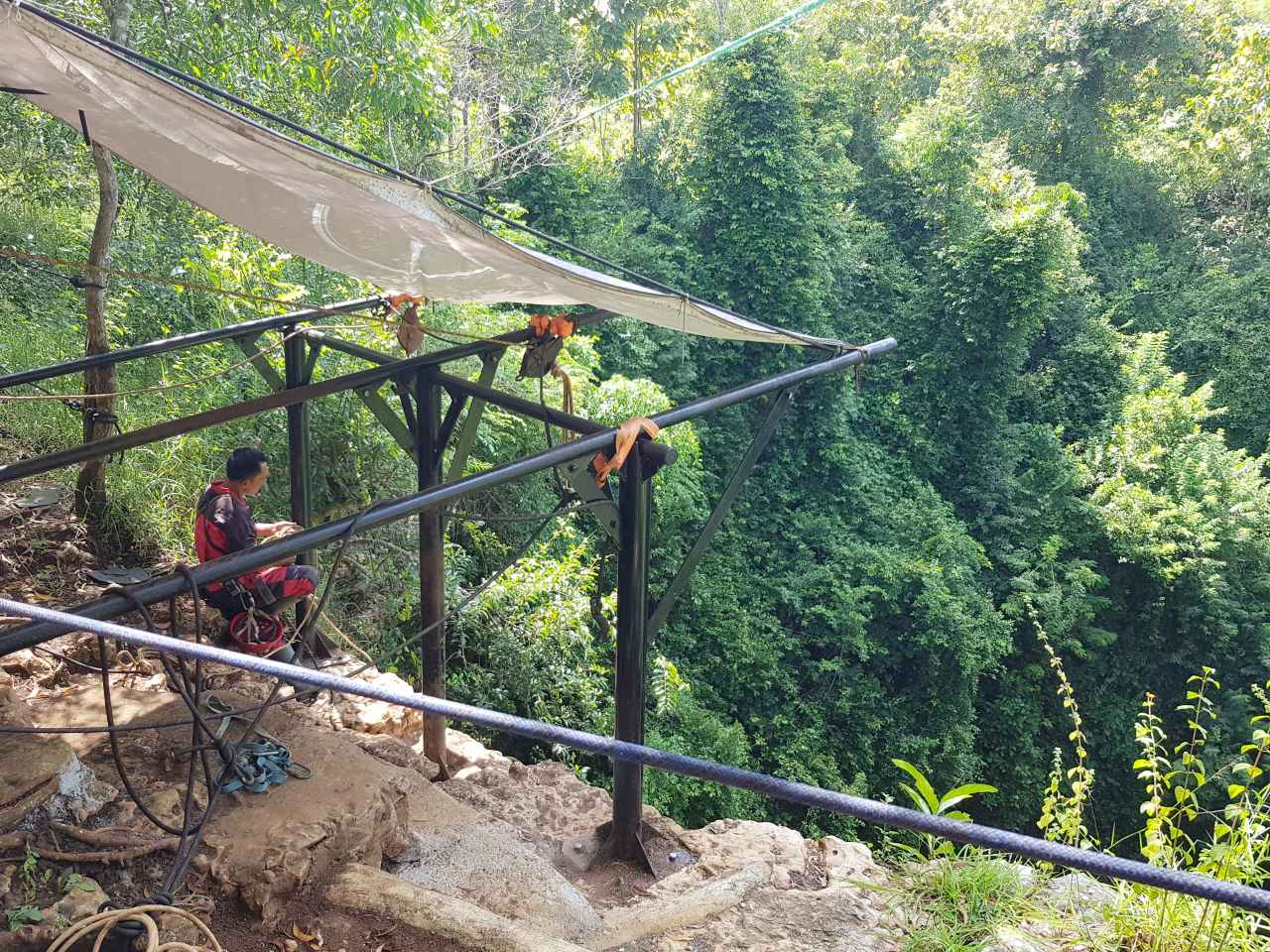 Jomblang Cave Entrance & Tour Fee
There is no entrance fee to enter the village area. However, to explore Jomblang Cave, visitors need to book a tour. The visitor's quota per day is only 80 people. Make sure to book ahead or go early. The registration will close at 10 AM or even early when the quota is full. The price for cave exploration is Rp500.000 and it includes lunch and a guide.
Jomblang Cave Exploration Fee
Buy Online Jomblang Cave Package (pick up & drop off) starts from
Rp1.000.000
Children (>7 years) & Adult
Rp500.000
The fee includes caving equipment such as a full-body harness, boots, helmet, insurance, local guide, a bottle of water & lunch box. Some cave operators offer a free pick up and drop off at the hotel with an additional cost of Rp100.000.
Nearby: Guide To Pindul cave, River Tubing & Price.
Jomblang Cave Opening Hours
Registration is open a day before and closes at 10 AM. Unless participants have reached the 80 pax quota. Before making any plans, make sure to check the weathercast. Cave exploration relies on good weather. The best time to see the light of paradise is from 10 AM up to 12 PM.
Jomblang Cave Operational Hours
Caving Operational Hours
10:00 – 14:00
See: Guide To Explore Indrayanti beach & Seafood Restaurants.
Jomblang Cave Exploration
Cave exploration especially in Jomblang Cave is challenging due to the vertical cave location. There are a few access to get down the cave. Thus, there is more than one dropping lane. The height varied, and access A is 80 meters. While the B and C access point is 60 and 40 meters.
One of the most used lanes is the VIP. And it's divided into two, one involves walking on the slope and rolling down to 15 meters. The second one is a 20-meter lane descending with a rope.
For an experienced adventurer, Grubug Cave might be the more challenging option. Descending from 90 meters high in the dark and high humidity will surely pump the adrenalin. The adventure will continue with trekking for 300 meters to get to the best spot to see the ray of light.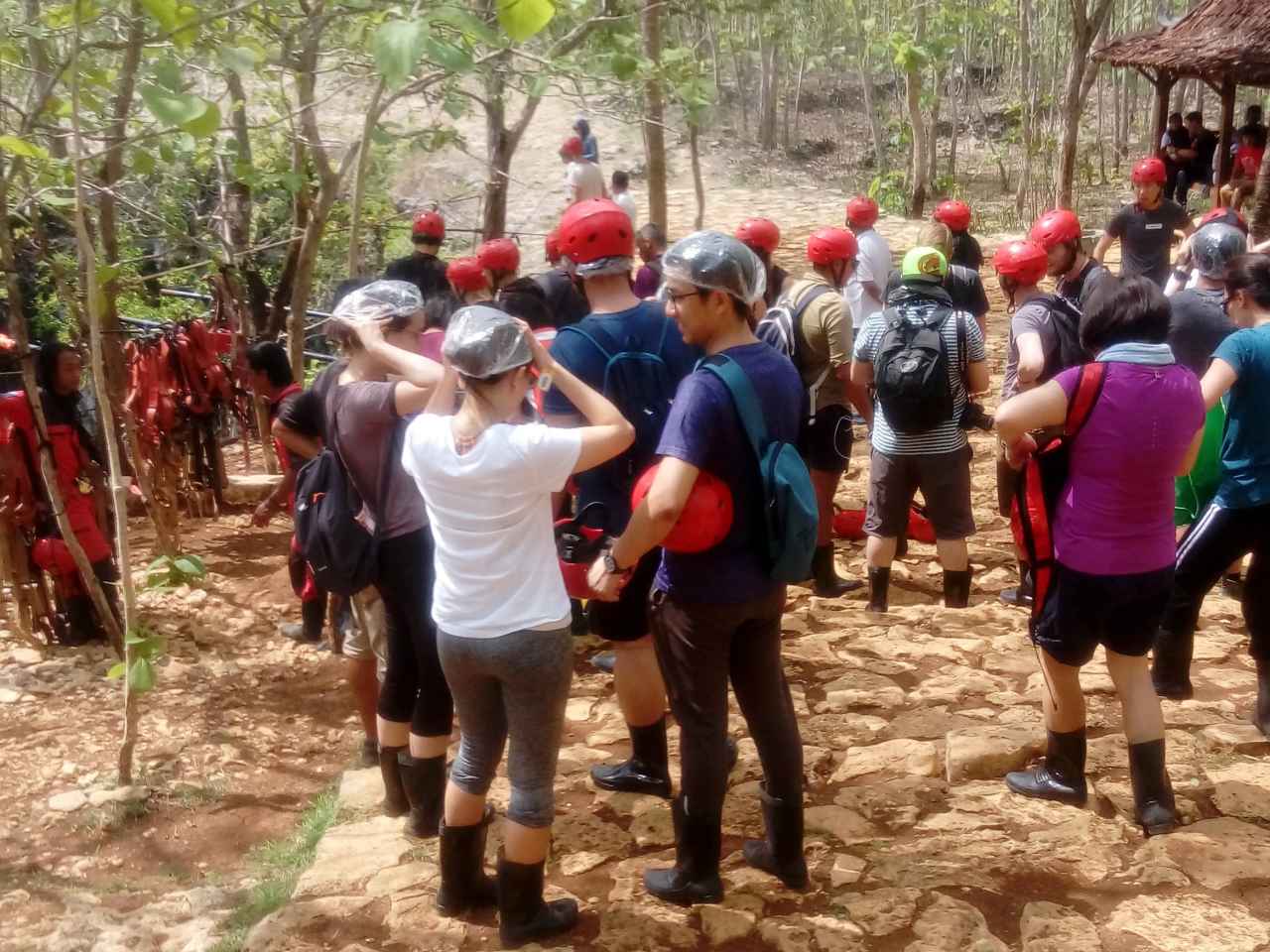 During caving, visitors will rappel using the single rope technique (SRT). This kind of activity is the most challenging for a traveler. Especially for those who have never done it.
The Forest
The ancient forest offers a magnificent view of various kinds of flora. The age of some giant tree in Jomblang cave is old enough; even the species is unknown. Every side of the cave is fascinating to explore. The surroundings of the cave are still natural with its unique cave wall.
Visitors also might get to see a rare plant. Snap a picture while rappelling. And don't miss the most amazing moment to take a shot when the ray of light appears.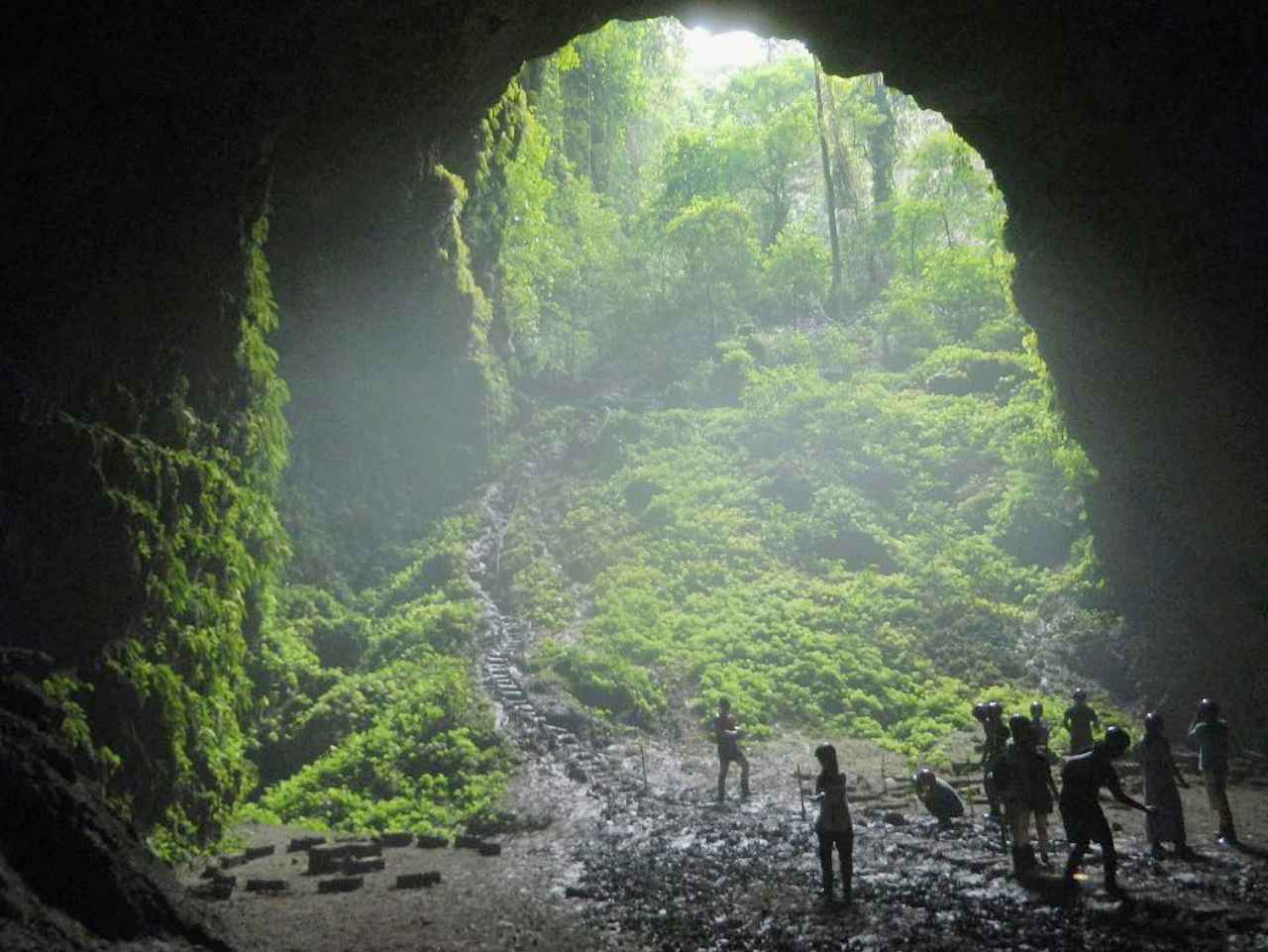 Things to Prepare
Cave exploration needs not only fit energy. The challenging activity requires participants to be in the best shape. Safety and proper equipment like safety helmets, boots, and harnesses are all prepared by the tour operator.
Wear only a comfortable outfit to do this activity, like a cotton shirt and parachute trousers. A specific outfit is not necessary however to avoid getting scratched, wear a trouser. Leave the jeans as they will only limit body movement.
In addition, wear comfortable shoes, a boot or sports shoes. Prepare a dry bag for the camera and do not forget to bring changing clothes.
Jomblang Cave Exploration Guidelines
Travelers should consider the location and the risk to do cave exploration. Since this kind of activity is considered an extreme sport. People with hypertension, acrophobia, and achluophobia are prohibited from doing the exploration.
Double-check the standard and tour credibility before making an appointment. Since many tour operators are offering the same price and package. Don't get tempted by a tour offering a cheap price. Some people get canceled on the spot knowing the quota is full.
See: Guide To Shop In Beringharjo Market & Taste Yogyakarta's Famous Street Food.
Facilities
The road access to the cave now is better than a few years back. Parking space can accommodate not just motorbike and car but tourist bus now. Toilets, changing rooms, and food vendors are also available on the premises. The nearest accommodation is a half-hour away from the cave.
See: Prepaid SIM Card for Tourist, Price & Provider.
How To Get To Jomblang Cave
From downtown Yogyakarta to Jomblang cave is about 1,5 to 2 hours to reach. The route is from Jogja to Wonosari then continue to Semanu village. Unfortunately, there isn't public transportation heading here. The nearest bus stop is Gunung Kidul center, Wonosari.
And from Wonosari, tourists will have to find a motorbike taxi or car to get here. The only reasonable way to reach Jomblang cave is by renting a car or scooter. Scooter rentals can easily be found downtown and cost around Rp70.000 -Rp100.000 for a day's rent. While for a car without a driver, the rent starts from Rp200.000.
The cost of renting a car with a driver range from Rp400.000 – Rp700.000. It depends on the car's capacity. And the rent price includes 12 hours duration, driver, and gas.
See: New Yogyakarta Airport, Guide & Public Transportation. 
Address & Location
Jomblang cave is located in Jetis Wetan, Pacarejo, Semanu village, Gunung Kidul regency, Yogyakarta 55893.