Amazing Art World Bandung
Entrance Fee: Rp55.000 - Rp75.000
Opening Hours: 09:00 - 20:00
Telp. Number: (022) 82003777
Address: Jl. DR. Setiabudhi No.293-295, Isola , Sukasari , Bandung , Jawa Barat , Indonesia , 40154.
3D museums have been a growing trend in tourism. Many big cities in the world have it, such as the Trick Eye Museum in Singapore. A 3D museum exhibits 3D art, and 2D images which give optical illusion when viewed from a certain angle. Amazing Art World Bandung tries to differentiate itself with its scale.
Covering an area of 4,5 hectares, it claims to be the largest 3D museum in the world. Amazing Art World is a part of a Korean company's 3D museum franchise. After two consecutive successes in Hainan, China, and the Philippines. The company decides to build one in Bandung, Indonesia.
Twenty artists took part in creating the art in this museum. Some of them are talented painters from no other than Bandung's own artist hub, Braga Street. Some others were painters brought over from Korea. There are 6 galleries and 13 zones.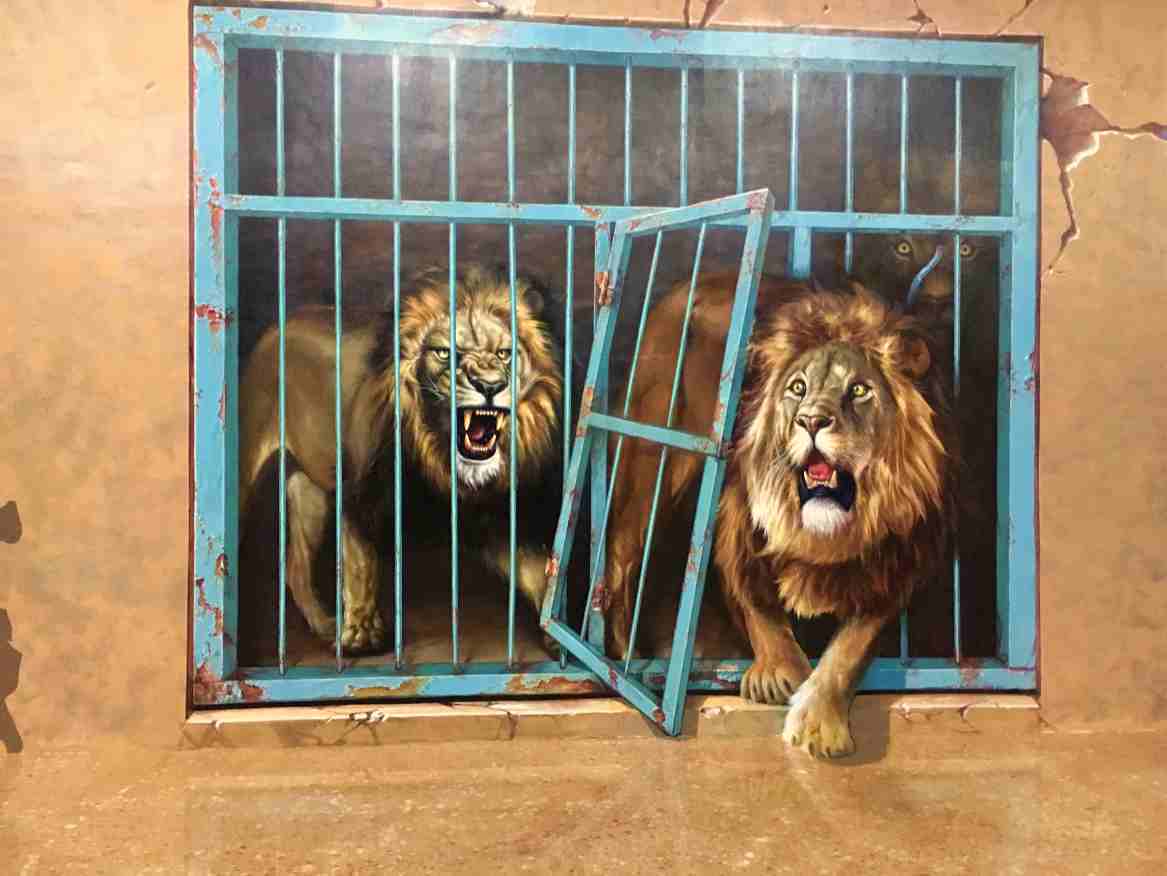 The arts cover various themes, from fantasy to horror. In total, there are 150 photo spots for visitors to take pictures with. It's easy to spend hours in this 2-hectare museum building.
The Amazing Art World Main Hall
The great pyramid at the main hall is the first wonder visitors will see. Just as soon as stepping into the museum. In the largest zone Amazing Art World, the main hall exhibits gigantic artworks. That spans from the floor to the ceiling. Snap the first picture in front of the pharaohs, or under the tall painting of a waterfall. Do not linger for too long, because there are still other zones to explore.
The Animal Zone
The animal zone is the zoo of Amazing Art World. It also comes with an exciting twist – it has dinosaurs, like no other zoo in the world. The interior of the dinosaur's zone is designed in such a way that it resembles the prehistoric environment closely. It makes the experience here nothing but immersive.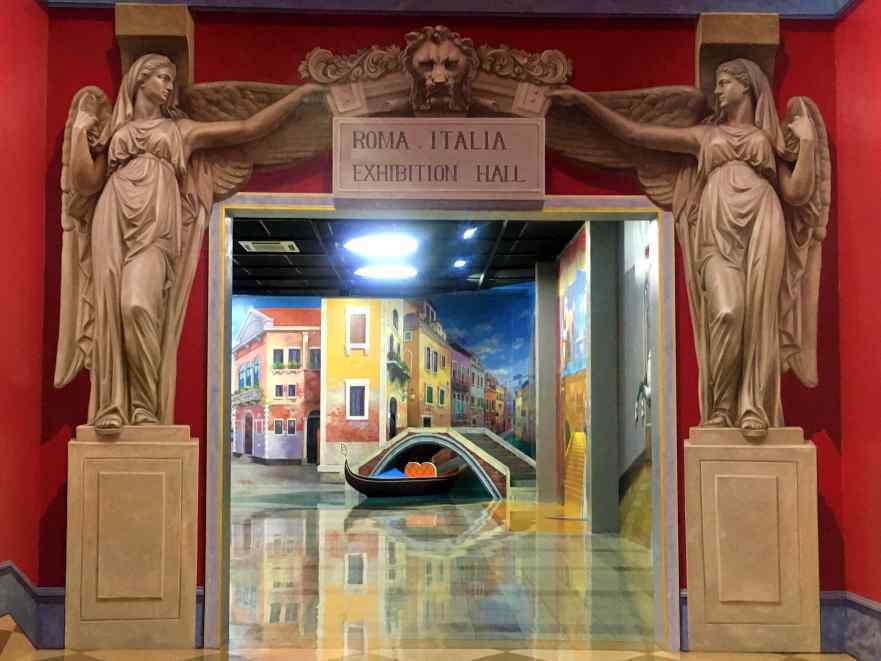 Get underwater in the aqua zone. Swim with sharks or whales under the 3D ocean. Kraken is not real. But that doesn't stop Amazing Art World from putting this mythical creature in the Aqua Zone. Stand on the boat and fight this giant octopus, like in a pirate story.
Horror Zone
Ghosts at Amazing Art World's horror zone are nothing to be scared of. The horror paintings were created artfully. Making anyone stop and admire instead of running away frightened. The ghosts make a fun photo partner too, despite their terrifying appearances. Take pictures with mummies and zombies –  they don't bite.
Love zone
Get a lovey-dovey moment at Love Zone. Snap pictures in front of a large sign of love. Or at the bottom of the stairs of a romantic castle. Come alone? No worries, there are 3D beautiful men and women who are willing to be visitors' dates for the day. Do not forget to take a picture with them. The date may end soon, but the memory is forever.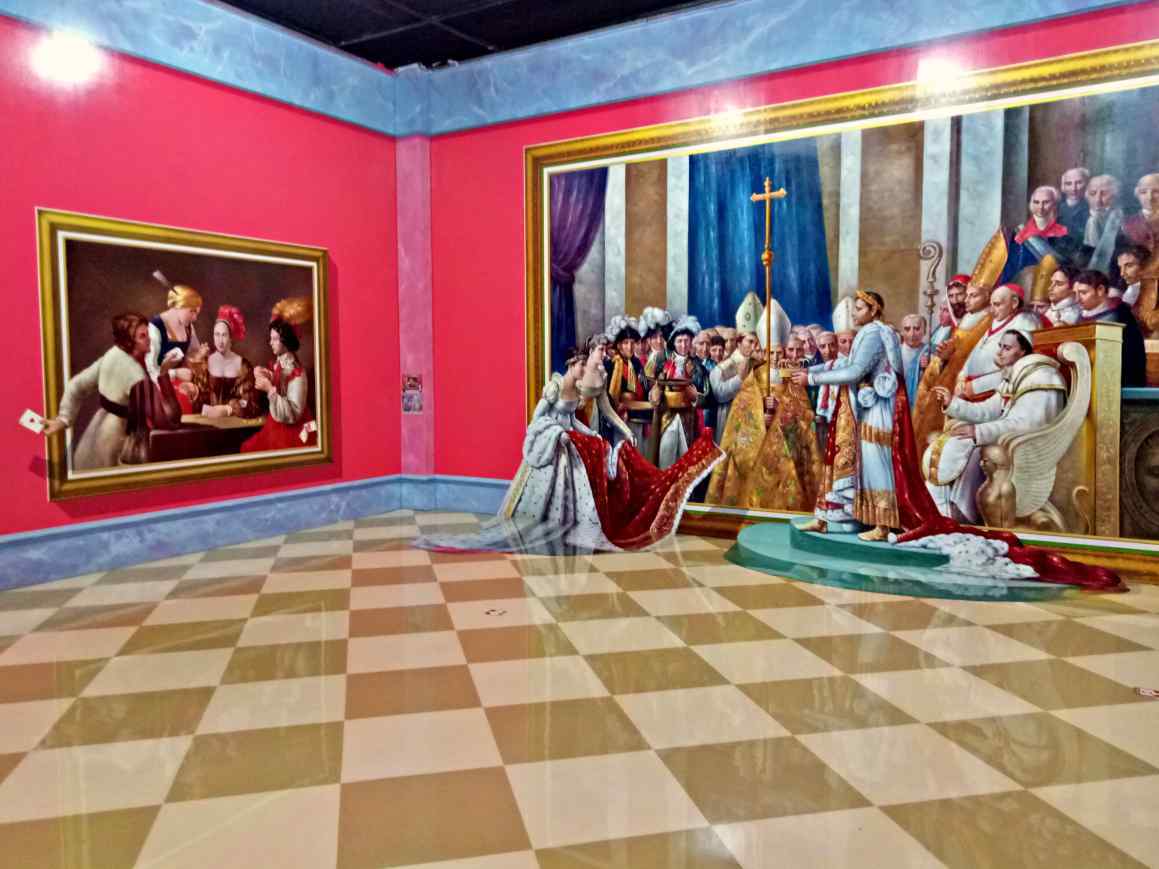 Culture Zone
One of the Amazing Art Museum's missions is to introduce various cultures through 3D art. In one art, prepare to be transported to the scenic canal of Venice, Italy. Where visitors can pose rowing a boat. The museum also features local cultural elements, such as Jakarta's National Museum Monas. Here visitors can take a picture with the golden fire of Monas.
The Paintings Room
In the paintings room, Amazing Art World repackages classic paintings with a 3D touch. Characters in the painting wander beyond the painting's frame. The 3D work also invites tourists to be the character in one. There's a painting about a coronation of a king. But the throne is empty. Claim that throne and be the king, or queen, for the day.
Fairytales World
Welcome to the land of fairies, giants, and princesses. In the Fantasy Zone, sit on a flower and pretend to be a fairy in a magical forest. Winter Zone has ice castles, snowmen, and an overall vibe like in the movie Frozen. Lastly, have an adventure with the scary giant at Daily Zone.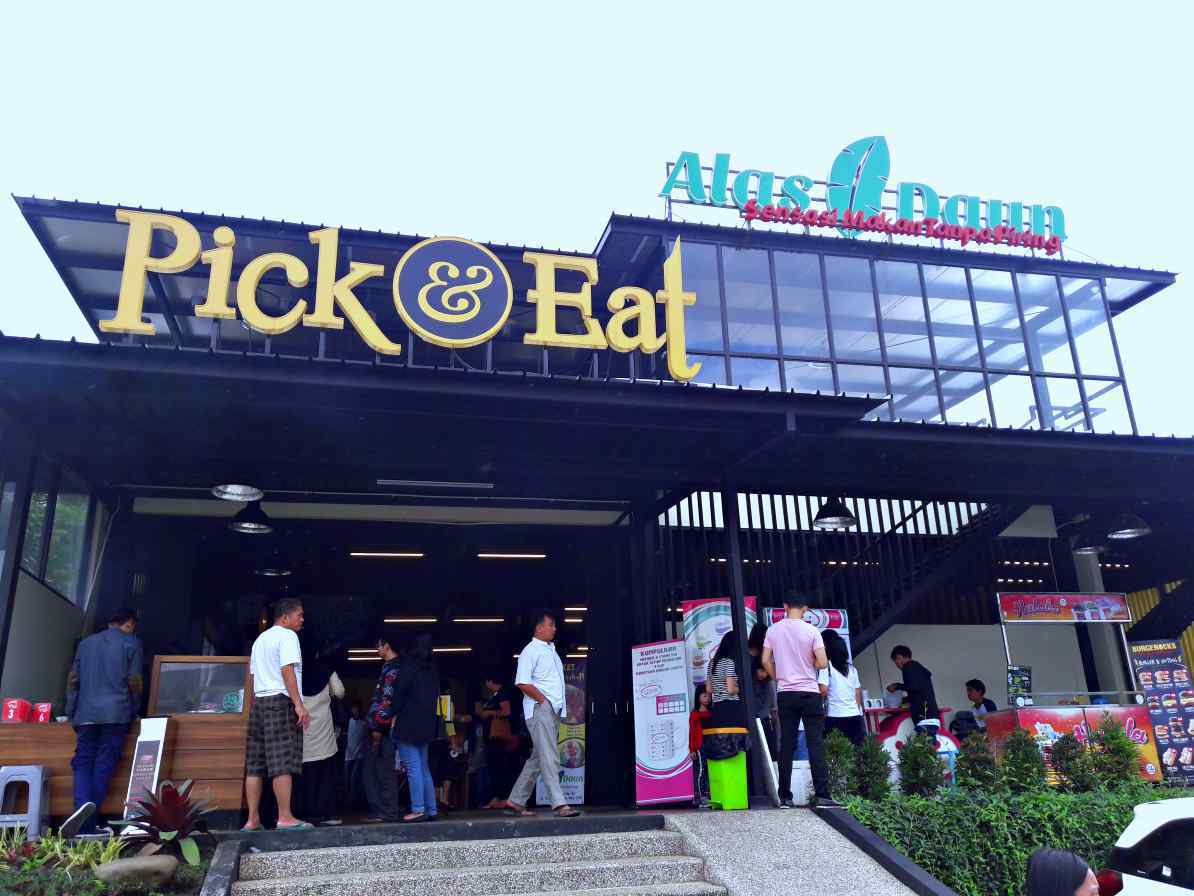 Amazing Art World Opening Hours
The 3d museum opens daily from 9 AM to 6 PM. Parking is free, and no additional fee is required. Visit early in the morning to avoid long queues when taking photos. The ticket counter will close at 7 pm.
Amazing Art World Bandung Opening Hours
Everyday
09:00 – 18:00
Nearby: Farmhouse Lembang, culinary experience, Petting Zoo & Picturesque Landscape.
The Amazing Art World Entrance Fee
A visit to Amazing Art Words requires tourists to pay Rp35.000 for a weekday visit. On weekend, the ticket price is Rp50.000. Children below 4 years old are free.
The Amazing Art World Entrance Fee
Weekday
Rp35.000
Weekend
Rp50.000
See: Punclut Ciumbuleuit, Bandung culinary Spot with Bandung city view.
Facilities
The ample parking space is able to accommodate hundreds of vehicles. The toilets are well-kept and clean. There's also a locker room to store belongings. Amazing Art World Bandung has a restaurant, a cafe, and a souvenir shop. A disability ramp is available for people in wheelchairs.
See: Tourists SIM Card Provider List, Price & Internet Package.
How To Get To Amazing Art World Bandung
Amazing Art World is a 30 minutes car ride from Bandung downtown. There is a public transport option to get there. From Bandung Railway Station, take the public van Ledeng-Leuwipanjang and stop at Ledeng Terminal. From Ledeng Terminal, walk for 5 minutes to Amazing Art World or use a motorcycle taxi.
Depart from Bandung Airport, and use a motorcycle taxi to the nearest van shelter. Then hail a Ciroyom-Lembang van and stop at Ledeng Terminal. From any other points in Bandung, just take the van heading to Lembang.
The fare for the van starts from Rp5.000 per trip, depending on the distance. While for another option is using a taxi, which, although more expensive, is faster and more convenient.
See: Jakarta Airport To Bandung Transportation Guide & Price.
Address & Location
The Amazing Art World is situated in Jl. Dr. Setiabudi No.293-295, Isola, Sukasari district, Bandung, West Java 40154.