Eco Green Park
Entrance Fee: Rp55.000 - Rp75.000
Opening Hours: 08:30 - 16:30
Telp. Number: (0341) 597777
Address: Jl. Oro-Oro Ombo No.9A, , Sisir , Batu , Batu , Jawa Timur, Indonesia , 65314.
There is no shortage of tourist destinations in Batu, Malang. In 2012, Eco Green Park is on the list of theme parks worth visiting in this city. Built in a 5-hectare area, the park joined the already popular Jatim Park and Museum Angkut.
The theme park is located on Oro-Oro Ombo street. And it's only a walking distance from Jatim Park and Batu Night Spectacular. What distinguishes the park from its neighboring destinations is that it focuses more on the environment.
Eco Green Park has 35 educational attractions. As a matter of fact, people will get to learn why it's so important to maintain balance in the environment. And as raised by their motto "fun and study", it's guaranteed people will have so much fun here.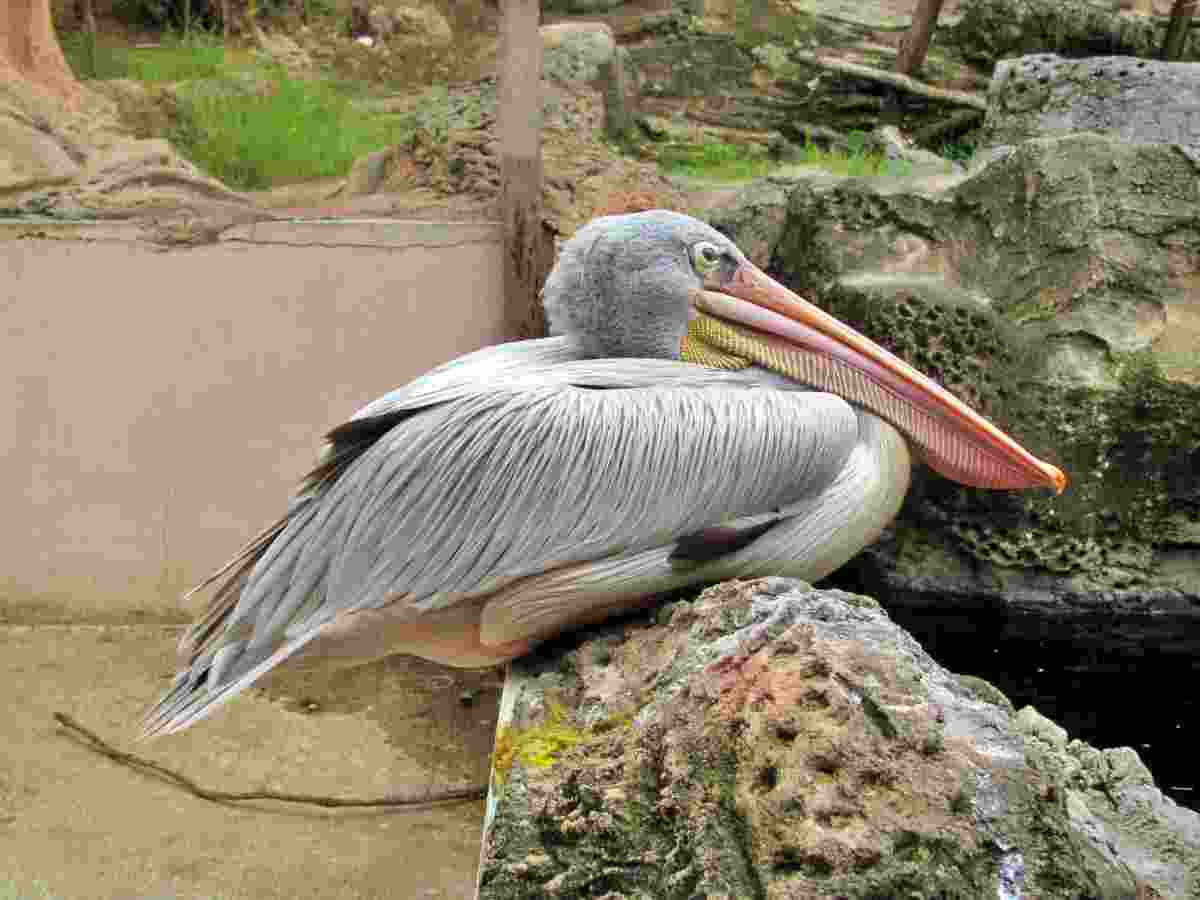 Some part of Eco Green Park is also a zoo and the animals are mostly birds. The exotic locals inhabiting the eco-park include Javan eagles, Javan peacocks, and lorries. Some were originally from a foreign country. For example the Flamingos, vultures, and Indian peacocks. In 2017, the park added Humboldt penguins from France to its park.
Jungle Adventure in Eco Green Park
At jungle adventure, visitors will get an important mission. The mission is to catch the illegal hunters who've been doing damage to the ecosystem. Fight them and be the environmental heroes the earth needs and deserves. The fate of the forest and its inhabitants lies in the visitor's hands.
Birds Everywhere
Eco Green Park is a bird paradise. "the common" species such as ducks, chickens, and pigeons, can be incredibly interesting here. This is because the park has hundreds of varieties of these common birds from all over the world!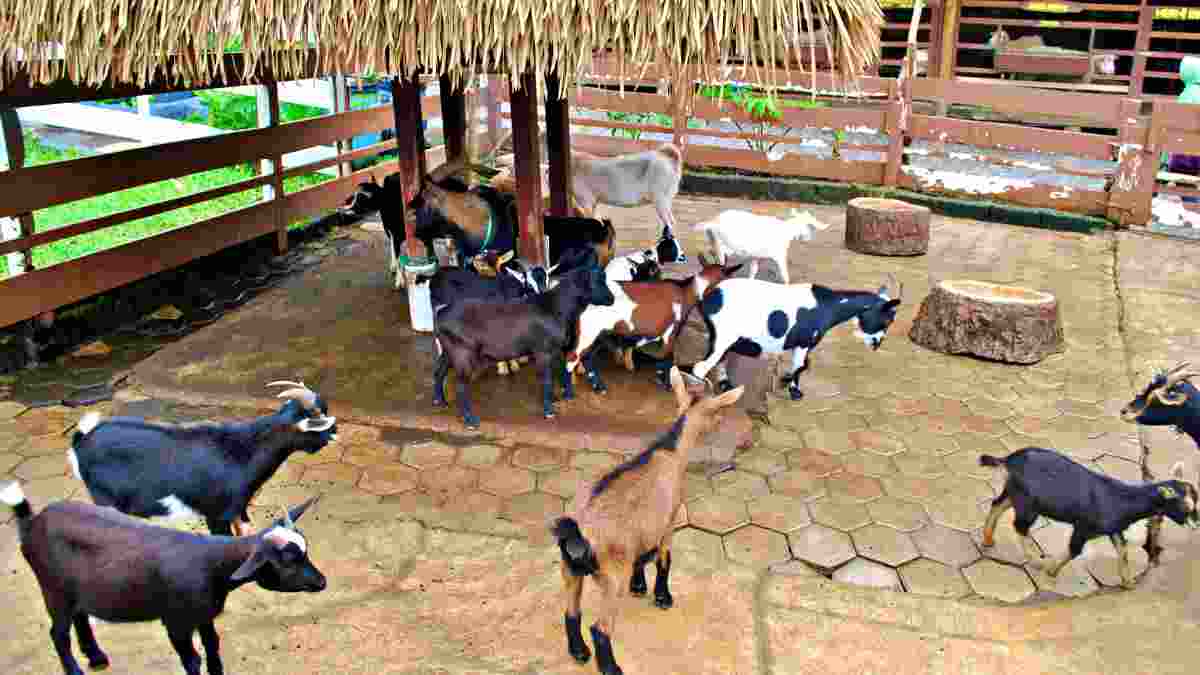 Moving on to more rare birds, visitors can enjoy parrot performances and flying eagles at the bird show. A section called walking birds allows visitors to meet the big birds like cassowaries and peacocks. Do not forget to see the Indian peacocks.
The green park also has a selective breeding type of peacocks whose feather is all white. The penguins gather the most curiosity. Originating from South Africa, Humboldt penguins are used to hot temperatures.
The Penguins have a feeding show too in here. And it is exactly as everyone expects. A cute show where queuing penguins fidget impatiently expecting fish from the caretaker's hands.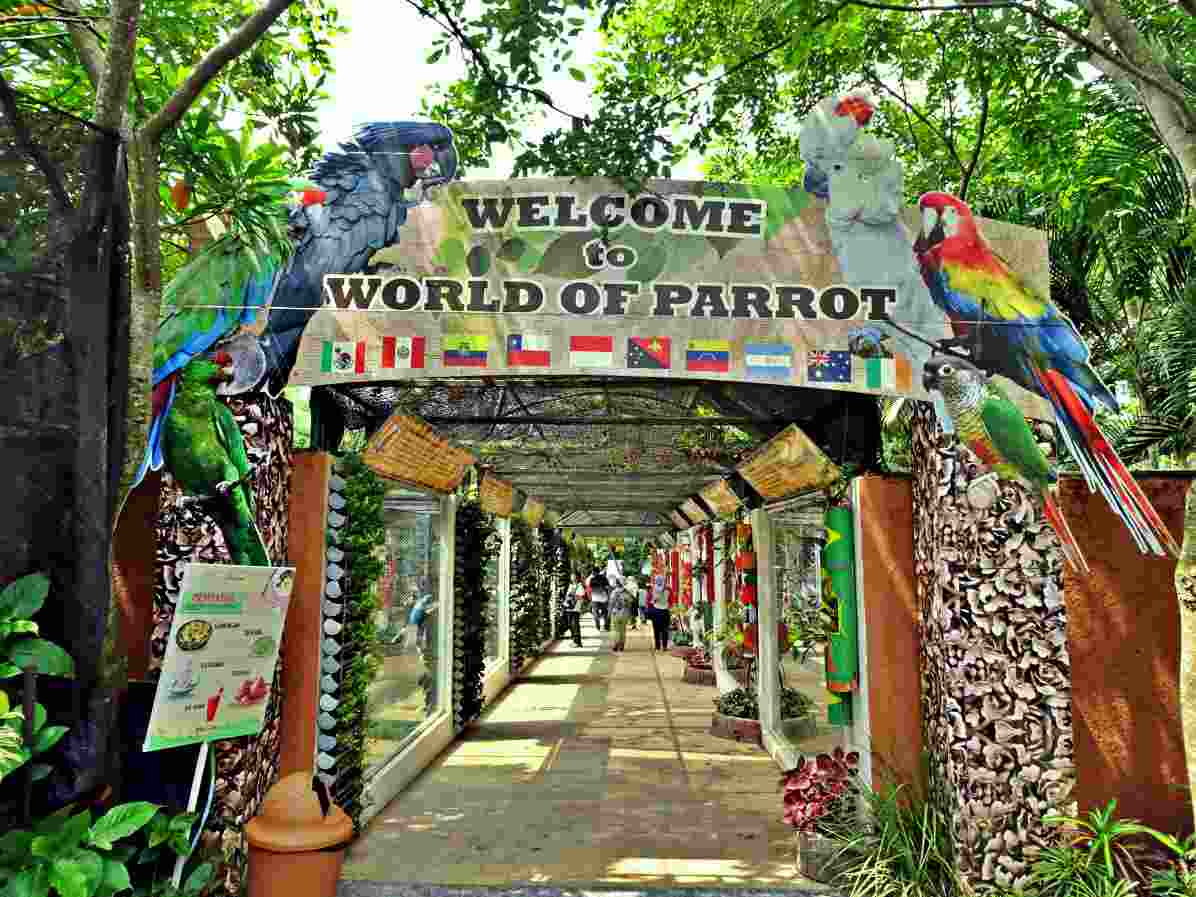 Science Center
The Science center at Eco Green Park educates about environmental degradation and its impact on humanity. A diorama depicting a devastating landslide reminds everyone of the importance of keeping the forest intact.
In the natural disaster section, experience what it's like during an earthquake. In this section, they also have a wind machine to simulate storms.
Learn How To Recycle
Recycling is important to reduce waste. At Recycle Zone, learn how to reduce waste effectively. Participate in the creative class where an instructor teaches visitors – how to turn trash into unique crafts.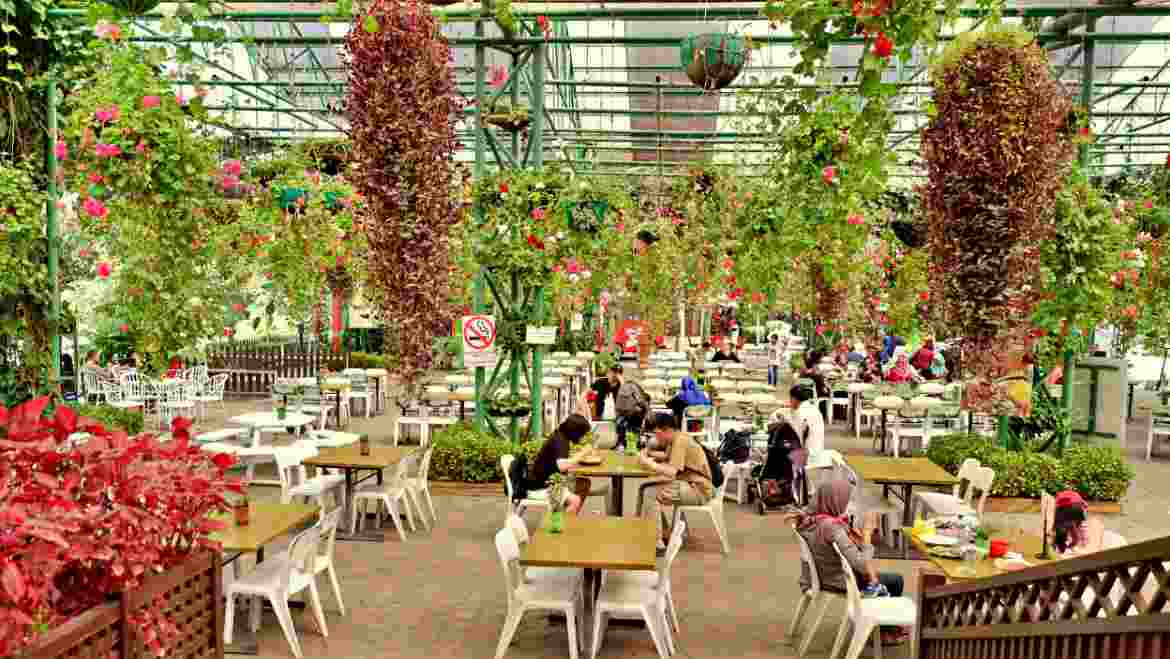 Also admire how the park recycles old computers into an elephant statue, car parts into a cow statue, and ceramic pieces into a horse statue.
Plaza Music
Who would expect that water can be a musical instrument? At Plaza Music, beautiful music can be produced with the help of water energy. The principle is simple, the water powers the hydraulic musical instruments.
People can "play" some music tones too with the available tools. Try to create many different sounds by experimenting with the water force, pace, and movement.
Plants and Garden
The green park is the right place to learn about plants and farming too. At Hydroponic Zone, learn how to cultivate strawberries, tomato cherries, and mushrooms without using any soil.
Next to the hydroponic zone, there is Carnivor Garden which serves as a greenhouse for rare plants. Here, people can see the notorious insect-eating plants such as Venus flytrap and pitcher plants.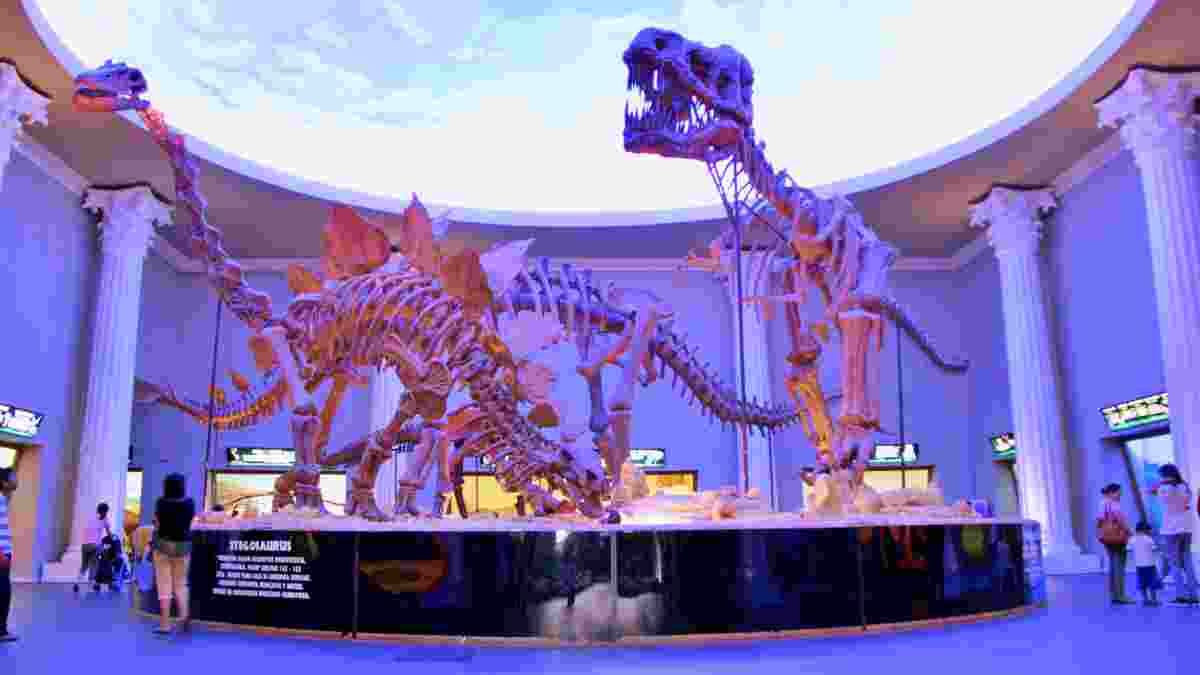 World of insect "Bamboo Plaza"
Meet numerous types of insects, dead or alive, at Bamboo Plaza. A frame of preserved butterflies hangs on its wall. Examine some intriguing insects such as the orchid mantis and scorpions. Take the opportunity to touch and play with a scorpion. These little creatures don't sting as the venom has been extracted.
See: Guide To Explore Sunrise in Bromo National Park.
Eco Green Park Opening Hours
Eco Green Park opens daily from 8:30 AM to 4:30 PM every day. Weekend and school summer holiday in June – July is the peak time.
Eco Green Park Opening Hours
Every day
08:30 – 16:30
Nearby: Guide To Explore Museum Angkut & Car Collections List.
Eco Green Park Entrance Fee
The ticket costs Rp55.000 for a weekday visit and Rp75.000 on weekends. There's a parking fee, Rp5.000 for cars, and Rp2.000 for motorcycles. Renting a bike to get around Eco Green Park costs Rp100.000 for a three-hour rent.
Eco Green Park Entrance Fee
Ticket
Rp55.000 (weekday) / Rp75.000 (weekend)
Jatim Park 2 + Eco Green Park
Rp140.000 (weekday) / Rp160.000 (weekend)
See: Balekambang Beach, Activities & Seafood Feast.
Facilities
Eco Green Park provides a free shuttle service to get around between nearby tourist attractions (Jatim Park, BNS, Museum Angkut). Basic facilities such as toilets and parking are available around the premises.
The park also provides facilities for disabled people. There are food courts, a minimarket, and a smoking area. In addition, there is a guide service and an information center.
See: Tourist Prepaid SIM Card, Price & Provider.
How To Get To Eco Green Park
Eco Green Park is reachable by following this route: Malang – MT. Haryono Road – Tlogomas – Batu – Gondorejo Street- Oro-Oro Ombo – Eco Green Park. It takes almost an hour from Malang's central area.
However, the route is easy and straightforward, with plenty of helpful signs along the way. Tourists can rent a motorbike from rentals near the station. The price is affordable starting from Rp60.000 for a day.
Public transport is also easy. From any major points at Malang, take ADL or AL van heading to Landungsari Terminal. Then take BJL/BTL van heading to Batu city. Stop in front of Jatim Park 2 and continue by walking for around 3 minutes to get to the park. The public van fare costs Rp4.000 per trip.
See: Surabaya Airport Guide & Public Transportation.
Address & Location
The educational site location is in Jl. Oro-Oro Ombo No.9A, Sisir, Batu, East Java 65314.