Museum Angkut
Entrance Fee: Rp80.000
Opening Hours: 12:00 - 20:00
Telp. Number: (0341) 595007
Address: Jl. Terusan Sultan Agung No.2, Ngaglik, Batu , Batu , Jawa Timur , Indonesia , 65314.
At Museum Angkut, forget about the calm and boring atmosphere a museum usually has. Located in Batu city, East Java, Museum Angkut is half a museum and half a theme park. It offers both an educational experience and a thrill. From immersive learning to cultural experience, to wild fun, this museum has all of them.
It started as a museum of transportation. Angkut means "transport" in the Indonesian language. In total there is 439 transport from cars, bicycles to traditional transportation mode. All are available here, but Museum Angkut's highlight is of course their classic car collections.
One of the most popular ones is a 1952 Chrysler Windsor Deluxe belong to Indonesia's first president Soekarno. It's a 2-door vintage, classic with an electric clock. Aside from the vintage, local domestic like to flock around this particular car since it was once used by the number 1 man in the country. In total there 9 zones in the museum, the UK, Hollywood, and Batavia, to name a few.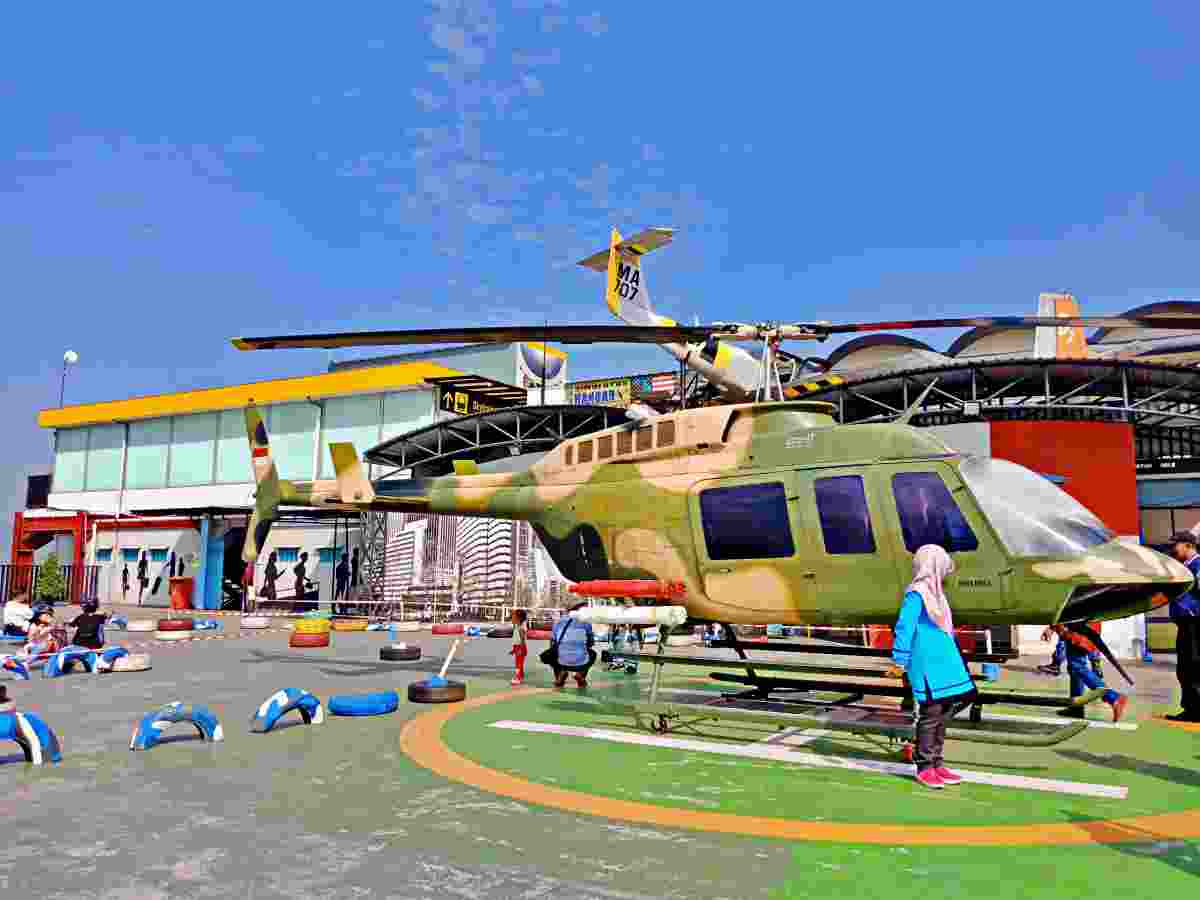 Museum Angkut also has a floating market, selling local food and crafts. For its unique concept, Museum Angkut received the Best Museum Award from the Indonesian government in 2017.
Museum Angkut Main Hall
The main hall's luxurious lobby hosts a number of classic cars and old bicycles. Tourists could get real close and admire from a really close distance. If there's something better than Museum Angkut's, it's the hundreds of car collections. And the fact that visitors can also touch the cars here.
Educational Zone
Moving on toward the educational zone. This zone is the "museum" part of Museum Angkut. It is filled with information on transportation from time to time in Indonesia and all over the world. If this zone sounds boring, wait until 2 PM. The zone has a theatrical performance called "Spiderman Show". The show performs every day at 2 PM in its sub-zone called Runaway 27.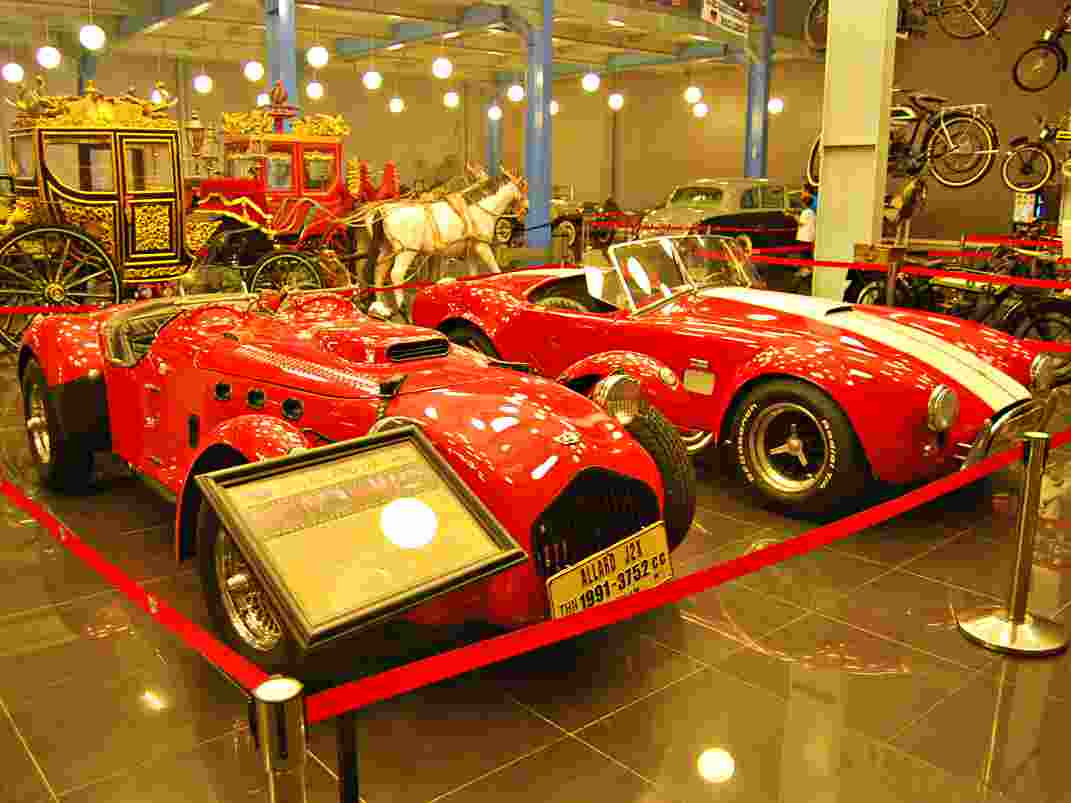 Runaway 27 itself is the museum's airport. Replica of planes and real helicopters parked neatly in its hangar. If the main hall is for car enthusiasts. Runway 27 is heaven for airplane lovers.
The flight simulator, especially, is a childhood dream comes true. Tourists can even experience exiting a plane with an emergency slide.
The Fun Zone
This is the zone of wonder and imagination. Gangster Town & Broadway street zone, for example. It tries to give the vibe of America's gangster era. The fun zone also comes with its own theatrical show. Watch actors performing a scene from an old gangster movie such as The Godfather.
Hollywood zone displays a large statue of Hulk made from recycled material. Not straying far from the  "transportation" theme. The zone exhibits replicas of vehicles from popular Hollywood movies. Meet The mystery machine. The van from a cartoon series Scooby Doo. In another corner, Batman's Batmobile is lurking around.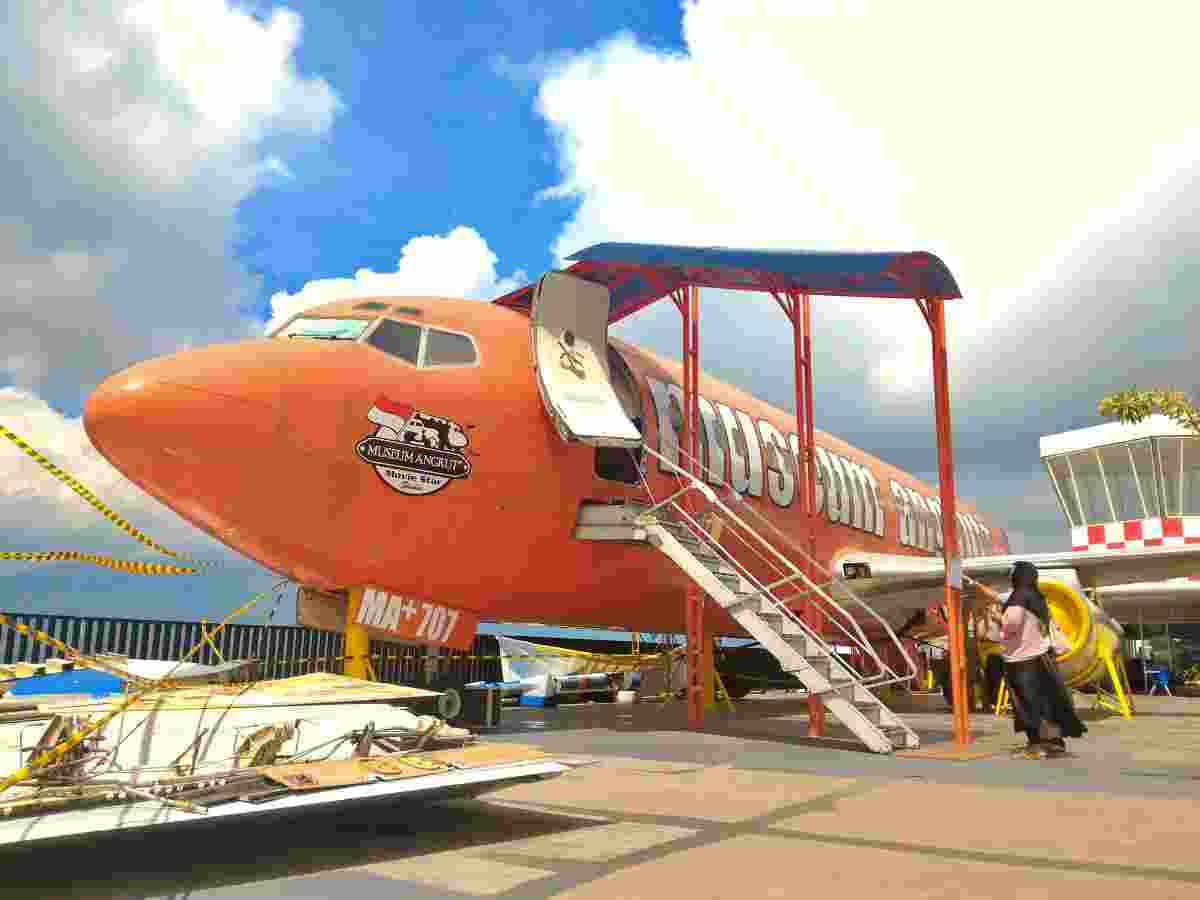 Culture Zone
The Culture zone mix history lesson with fun. At the Batavia zone, prepare to enter the past. When the capital of Indonesia was still called Sunda Kelapa. Classic cars are parked along its old street. In the corner, stands the harbormaster's office. The zone goes as far as replicating Batavia's old harbor. Complete with ships and boats.
European zones comprise countries of the European Union. Such as the UK and France. Visit the mini Buckingham Palace in the UK zone. Where visitors can take deceiving pictures as if in front of the real palace. It's not France without Eiffel Tower, and Museum Angkut has it. Head to France Zone to see this legendary landmark.
Superhero Parade
Here at Museum Angkut, the excitement peaks every day at 16.30 PM. Superheroes come out from their hiding. Parading around from Broadway Street to Movie Star Zone.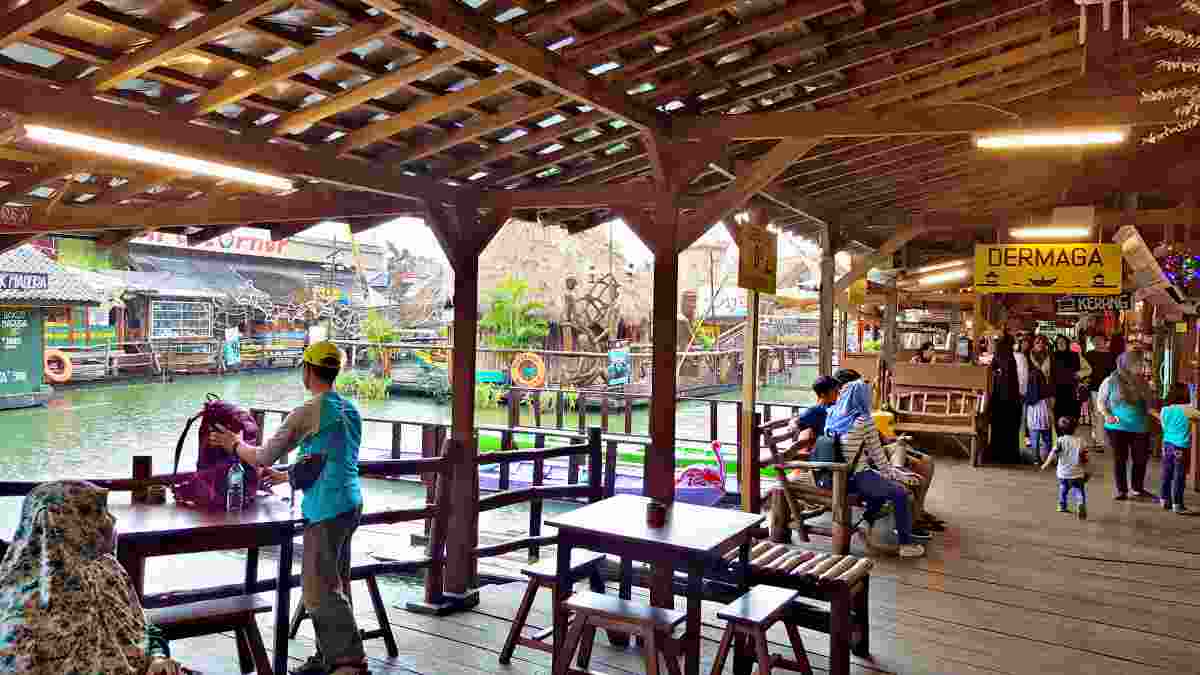 The final performance is a street party where everyone can participate, superheroes and visitors alike. Dance the heart out, this party is the wildest it can get at Museum Angkut.
See: Mount Bromo Sunrise, Guide & Location.
Floating Market
Join a canoeing trip to get the best experience at Museum Angkut's Nusantara Floating Market. Navigate through the little river and visit the stalls here. Vendors sell from street snacks to heavy meals at affordable prices. Plenty of options to choose from, among the most recommended is East Java's best pick such as rujak cingur, a traditional salad with shrimp paste as its dressing.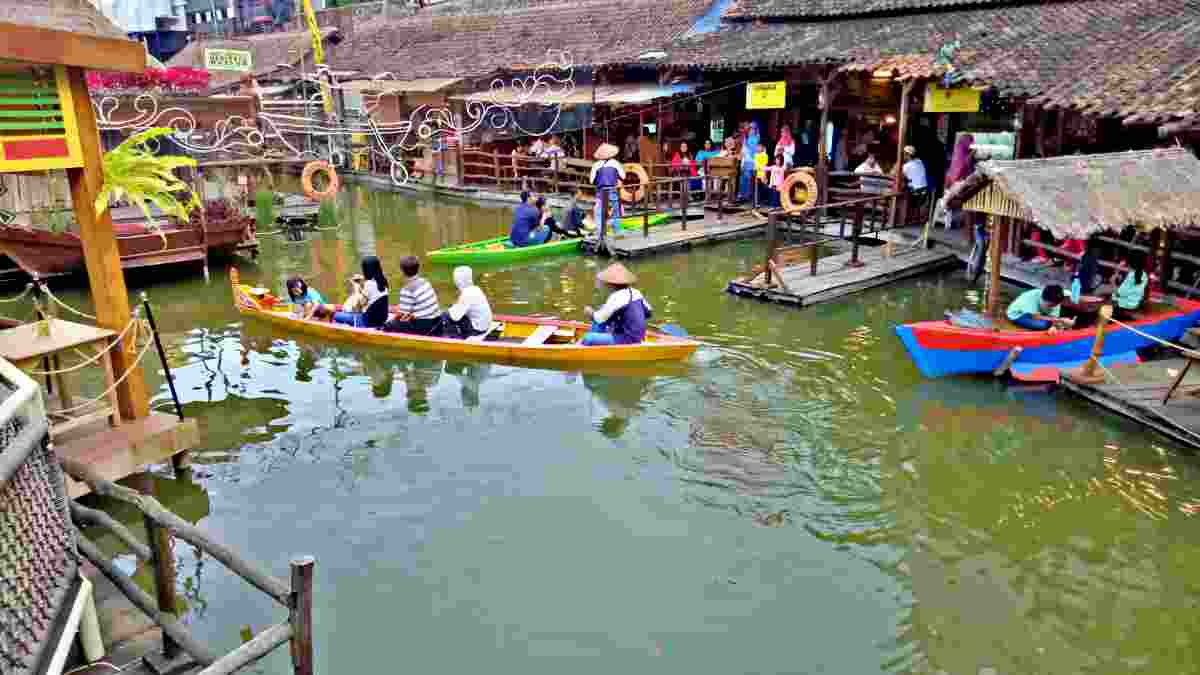 Museum Angkut Opening Hours
Museum Angkut opens daily from 12 pm to 8 pm. During the weekend the museum is always full of visitors, especially locals.
Museum Angkut Opening Hours
Every day
12:00 – 20:00
See: Goa Cina Beach, Activities & Culinary Experience.
Museum Angkut Entrance Fee
The entrance ticket will cost Rp80.000 both on weekdays and weekends. A parking fee is Rp3.000 for motorcycles and Rp5.000 for cars. Tourists bringing a DSLR camera will need to pay an additional fee of Rp30.000 to bring the camera in.
Museum Angkut Entrance Fee
Monday – Sunday
Rp80.000
DSLR Camera Charge
Rp30.000
Parking fee
Rp3.000 motorcycle / Rp5.000 car
See: Three Colors Beach Conservation Area & Activities.
Facilities
Facilities at Museum Angkut are excellent. Every restroom is equipped with disabled toilets. There is wifi, a food court, ATM, a storage room, and even a free charging station. The parking lot is spacious.
A shuttle service is free to use for visitors who want to go to other tourist spots. Such as Jatim Park 1, Jatim Park 2, and Batu Night Spectacular.
See: Tourists SIM Card, Price & How To Register.
How To Get To Museum Angkut
It's relatively easy to get to Museum Angkut using public transport. From Arjosari bus station or Malang railway station, use the public van ADL or AL heading to Landungsari bus terminal. Continue by taking a public van heading to the Batu terminal. Stop at Batu terminal, hop into a green or orange van heading to Museum Angkut. The public minivan fare is Rp4.000 for a one-way trip.
Tourists using private vehicles can take this route: Malang – MT. Haryono Road – Batu – Pattimura Road – Sultan Agung Road – Museum Angkut. The road is straightforward and easy to follow.
Since the area around Museum Angkut is a popular tourist destination. There are plenty of road signs showing the museum's location. The journey takes approximately 45 minutes from Malang.
See: Surabaya Airport & Public Transportation Guide.
Address & Location
Museum Angkut situated in Jl. Terusan Sultan Agung No.2, Ngaglik, Batu city East Java 65314.