Surabaya Airport, Juanda International (JIA) is a stop for every tourist. Either just arrive and start or end the trip exploring Indonesia. Surabaya Airport is the entrance to attraction sites in the east part of Java. As one of the international airports in Indonesia. Juanda International airport likewise. It allows tourists to travel to one of the busiest destination Bali or the capital Jakarta.
Every week, the airport handles more than 750 flies. And it serves more than 16 million passengers every year. This makes it completes the list of the busiest airports in Indonesia. As one of the prime Indonesian airports, Surabaya Airport owns world-class facilities.
A spacious area, clean and comfortable zone that gives a nice and friendly impression to all passengers. Air conditioning placed in every corner of the airport. The city, Surabaya is known for its hot weather. Terminal buildings are designed astonishingly, giving a peek of typical vintage Indonesian architecture.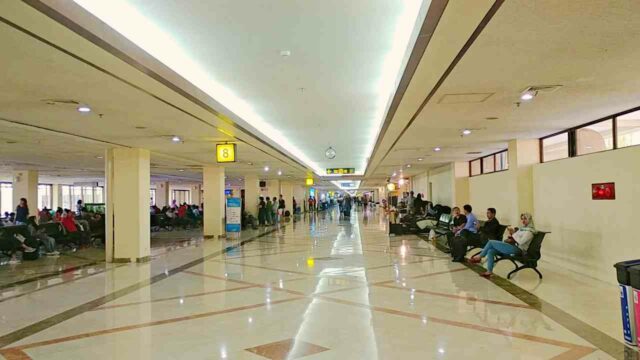 Surabaya airport has direct toll roads that head to different towns. Such as Surabaya downtown, Gresik, Malang to Probolinggo. It makes a way faster for tourists to exit the airport and go straight away to other places.
Surabaya Airport Location
Juanda Airport is not located precisely in Surabaya, but in Sedati, Sidoarjo. A city next to Surabaya. It is 20 kilometers to the southern edge of Surabaya. From the city center, a private car or taxi will take around 30 minutes ride. Meanwhile, tourists coming or heading to Malang downtown needs around 1.5 hours to arrive.
Surabaya Airport Terminals 1
At present, Juanda International Airport has 2 main terminals. The first terminal, Terminal 1, covers an area of 51,500 m2 wide for domestic airlines and 20,200 m2 area for international airlines. The terminal building is built earlier in 2006. The building architecture is a smooth combination of Rumah Sumba and Java-Malay style.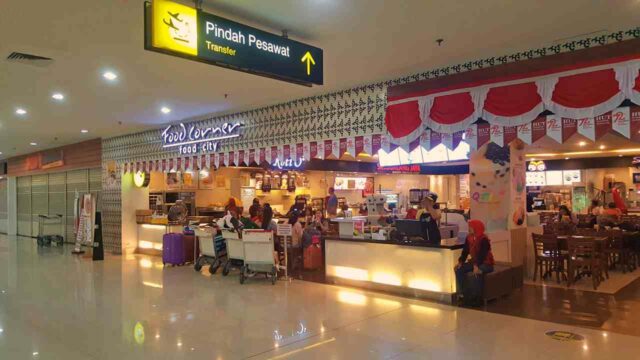 Terminal 1 is separated into two parts. In Terminal 1A, some international airlines for Umrah and domestic flights with Citilink, Batik Air and Airfast Indonesia. Meanwhile, Terminal 1B handles domestic departures with Lion Air, Wings Air, Sriwijaya Air, and other local airlines. Equipped with 11 Aero bridges, this terminal serves six million passengers per year.
Terminal 2 Domestic & International Flight
The second terminal, Terminal 2, lays in a spacious 49,500 m2 area with 8 Aero bridges. Unlike the first terminal, this later building is designed with a modern with sculptured elements. It has a similar capacity with Terminal 1. Which reaches six million passengers per year.
Terminal 2 handles both domestic and international departures. Here, two big Indonesian airlines, Garuda Indonesia and Indonesia AirAsia depart for domestic and international flights. Meanwhile, some other international airlines like Jetstar, Singapore Airlines, China Airlines, Cathay Pacific. It departs tourists to other Asian countries like Singapore or Malaysia.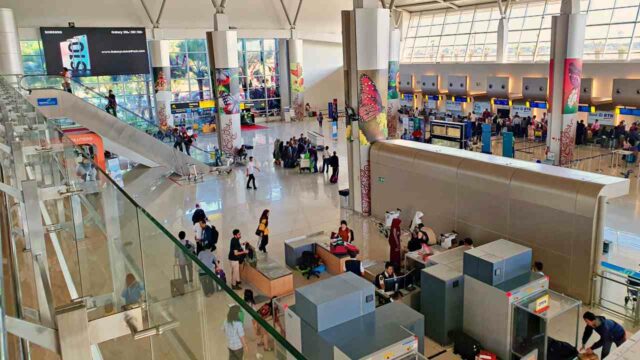 Although the two terminals are separated far away due to the spacious runways. A shuttle bus is provided to ease people pass by each terminal. There are 4 busses available for free. It also has air conditioning and Wi-Fi. From each terminal, the ride averagely takes around 15 minutes. With such 3,6 kilometers distance.
Café and Shops
Stepping in the waiting room, several café and shops are available in each terminal. These small sites lie side by side. Offering different foods, drinks, and souvenirs. Doughnuts and coffee shops like Starbucks and Dunkin' Donuts are available in Terminal 1 and 2. As well as local cafés such as Soerabaja Café and Bangi Kopi. Both sell light meals and beverages.
Few restaurants are also available throughout each terminal. Looking for a fast-food lunch or dinner? Burger King, Pizza Hut and A&W available in Terminal 2. Japanese sushi restaurants such as Sushi Kiosk. And other Indonesian typical main courses like fried duck Harissa. Or Tri Datu Taste of Bali is there too.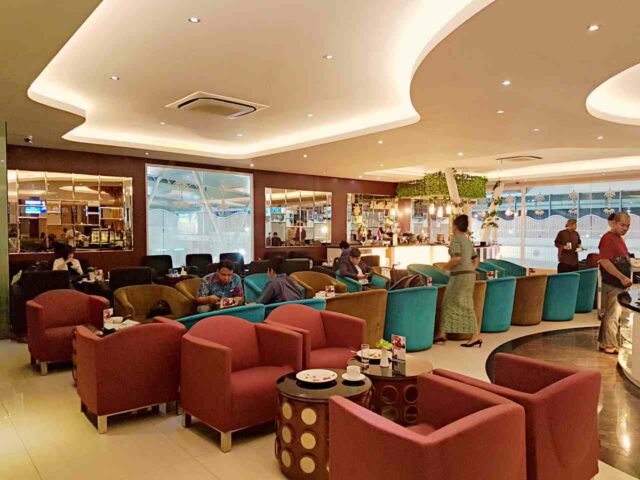 Surabaya Airport Lounge and Smoking Area
At Juanda International Airport. Each terminal owns several lounges for tourists to have an enjoyable wait for flights. Terminal 1 has a domestic lounge such as Triwulan and Singosari. Meanwhile, in Terminal 2, world-class facilities are furnished in several international lounges. Some are Concordia Blue Sky International, Concordia Blue Sky Premier, and Garuda Executive Lounge.
Each lounge provides basic facilities like toilets, smoking areas, and praying rooms. It provides check-in assistance, business service, and unlimited Wi-Fi access. Some of the lounges even have a reflexology room and children's playgrounds. Other than throughout the lounge. The smoking area also available in each terminal. It sits not too far from the waiting room.
Surabaya Airport Hotel
Ibis Budget Surabaya Airport is located inside Terminal 1. It takes a few steps away from the airport's check-in sections. Hence, visitors mostly come for transit after or before a flight. As a so-called transit hotel.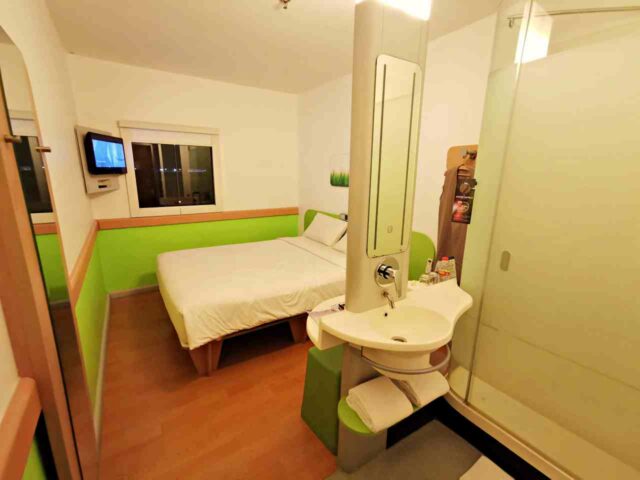 It offers simple and comfortable facilities to enjoy. Another option outside the airport is Swiss-Belinn Airport Surabaya which takes 15 minutes to ride from two terminals. The price of both hotels starts around Rp450.000 per night.
Luggage Wrapping
Securitech provides a service for luggage wrapping at Surabaya Airport Juanda. However, this service is only available in Terminal 2. Find the station near the check-in area of the terminal. Each wrapping will cost Rp50.000 for each luggage with any size. The agency also offers a luggage storage service which costs at averagely Rp50.000 per day.
Money Exchange Counter and ATM
INDOCEV provides a money exchange service at the arrival area of Terminal 2. Meanwhile, the ATM's booth is available in all terminals. In Terminal 1, the booth location is in the corners of the ground floor. Meanwhile, in Terminal 2, the ATM location is available in front of the terminal.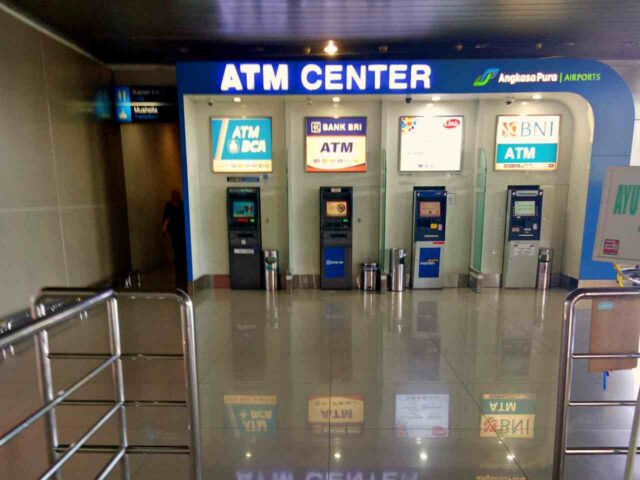 VAT Refund Location
Juanda International Airport has a VAT refund service for foreign tourists. For tourists spending at least IDR 5 million, a 10% refund for Rp500.000 will be handed. To get a VAT refund, visit the tax refund counter in the ground floor of Terminal 2.
See: East Java Tourist Attraction & Activities
Surabaya Airport Transportation
In addition to the strategic roads to highways. Surabaya airport has plenty of options for public transportations. A DAMRI shuttle bus is available to take passengers from the airport to several bus stations. It departs every 30 minutes to 1 hour.
The price starts from Rp25.000 for heading to Bungurasih and Tanjung Perak bus stations. While it costs Rp40.000 for tourists heading to Bunder Gresik bus station. A taxi service booth is available near the exit door.
Surabaya Airport Transportation Fare
Juanda to Bungurasih
Rp25.000
Tanjung Perak
Rp25.000
Bunder Gresik Bus station
Rp40.000
Read: Indonesian SIM Card, Data Package & Price
Public Transport Guide From Surabaya Airport
To get to Bromo National Park, take the DAMRI shuttle bus to Bungurasih bus station. Continue by riding a bus to Probolinggo. The price costs Rp15.000 per person. From Probolinggo bus station, take a car travel ride for Rp25.000. Or continue with motorcycle ride for Rp50.000 to go straight to Bromo.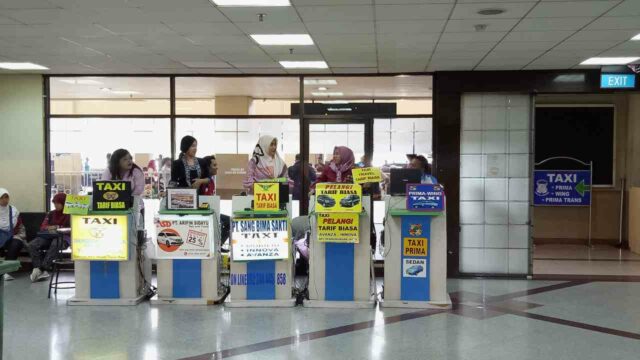 Meanwhile, for visiting Ijen Crater. Take a ride from Surabaya Airport Juanda to Bungurasih bus station or Gubeng train station. After arriving, ride a bus or train to Banyuwangi. The bus ticket cost from Rp85.000 to Rp130.000 per person depends on the bus.
While for the train, it starts from Rp170.000 to Rp210.000. From Banyuwangi downtown continue by a travel or motorcycle ride to Ijen Crater.
Lastly, for tourists heading to Malang downtown, bus and train options are available. Take a bus ride from Bungurasih station, the price starts from Rp15.000 to Rp30.000. While for the train, come to Gubeng train station and take the local train to Malang downtown. For offline booking, the price pigs at Rp12.000. While for online booking, it costs Rp35.000 for economy class.