Home
Authors
Posts by Zahra Fuadi
Zahra Fuadi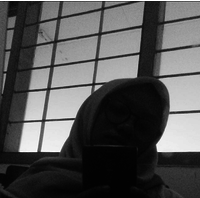 Mahasiswa jurusan Sastra Inggris di Malang. Pernah menulis buku yang juga sempat diterbitkan pada tahun 2015.
Yogyakarta does not merely have enormous cultural and religious sites. The city also owns its typical natural gems in every corner. Right in the south part of Yogyakarta, a...
Surabaya Airport, Juanda International (JIA) is a stop for every tourist. Either just arrive and start or end the trip exploring Indonesia. Surabaya Airport is the entrance to attraction...
Ubud Art Market is one of the must-not-be-missed sites in Ubud, Bali. Exploring Ubud seems to be incomplete without coming back with the goods of this market. The various...
Ubud, Bali does not seem to be only a center of traditional dances or crafts. This town located in Gianyar city also offers many tourist places with stunning landscapes....
Huge, stunning, holistic, and artful are words to describe the Kalasan temple. Built magnificently in Sleman, Yogyakarta, is one of the charms in the region. As one of the...
The heritages in Bali are not the only attractive things the tourist can see. Tegenungan Waterfall is proof that Bali is not only rich of heritage. The island too...
Peliatan Royal Palace is a holy representative of Hindu majesty located in Ubud, Bali. This palace is currently being the residence of the royal Ksatria family. The ethereal solemn...
Dwelled in the middle of Bali Island, Ubud seems to be a perfect place. Either to explore nature, history, and arts. Driven by the passion for art. In 1936...
The heritage, painting, and carving is something inseparable from Ubud. As the city inspire and produce both the best painter locals and foreign. A series of masterpieces from the...
Raises in Magelang, at the Central Java. Mendut temple holds a rooted prestige as a Buddhist holistic place. Not merely becoming a place for religious practices. The temple also...