Campuhan Ridge Walk Entrance Fee: Free Entry Opening Hours: 24 Hours Telp. Number: - Address: Jl. Raya Campuan, Sayan , Ubud Kabupaten , Kabupaten Gianyar, Bali, Indonesia , 80571.
Ubud, Bali does not seem to be only a center of traditional dances or crafts. This town located in Gianyar city also offers many tourist places with stunning landscapes. Let go to the Campuhan Ridge Walk as an example. Placed far away from the hectic city, this place offers a calming view of flawless nature.
Appearing up with its magnificent scenery, Campuhan Ridge Walk becomes the most photographed place in Bali. In addition, its beauty stands still with the sacred atmosphere made by society. The society keeps this place clean and solemn for the sake of majesty. That leisurely ambiance is what makes people adore this place as well.
Located between two rivers, this place offers an exhaustive natural scene. Stunning view, fresh air, and a walking trail provided for free. The tidy streak of blooming trees completes the typical panorama. Besides, the building of Gunung Lebah temple seemly makes the tour more paradisiacal. Hence, coming here will be a great cure to get away from the hectic city.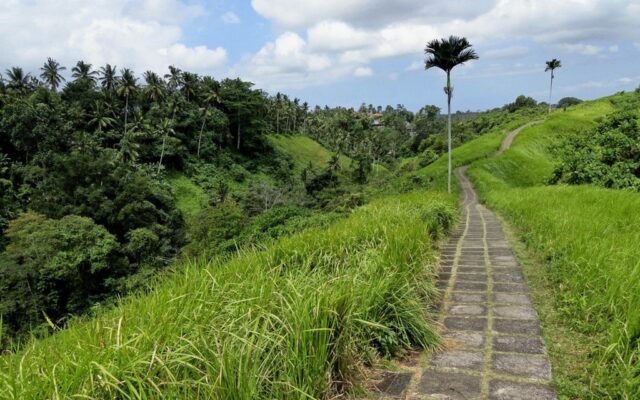 Activities & Attraction in Campuhan Ridge Walk
Coming up with its gorgeous view, Campuhan Ridge Walk is a good choice to spend the holiday. Before all else, for those who want to bypass from the boisterous city. The visitors often do enchanting activities to get closer to nature. Nonetheless, still, spending time here with the family will put a noteworthy holiday at its best.
Green Hill and Rice Fields
No one can ever deny the well-kept valleys and fields in Campuhan Ridge Walk. The blooming streak of fields and trees has never been failed in alluring the visitors. Campuhan Ridge Walk offers a gorgeous view of the entire Ubud through the verdant hill. For that reason walking around Campuhan gives alter mood and scene. And that is what so fascinating about Campuhan Ridge Walk.
Gunung Lebah Temple
Along with the natural view, Gunung Lebah temple makes this place sacred as well. The visitors can come to this temple from the south entrance. With the typical characteristics of the Balinese temple, this temple stands strong as a meditation place. Besides, the existence of this temple shoves society to keep the entire ridge clean.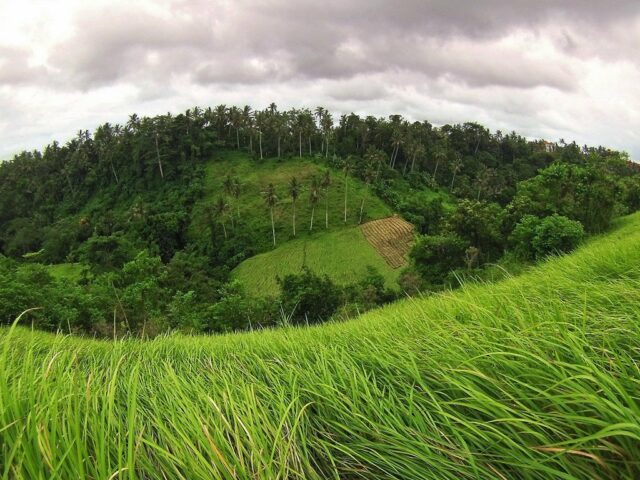 The whole architecture, including the statues, towers, and carvings, gives the historical impression of its. The gorgeous green view in its surroundings attracts visitors even more. Its location between the rivers and jungles is what makes this temple different from others. Therefore, the visitors will have a tour of nature with an extraordinary religious value as well.
Jogging & Cycling
Another exciting activity that attracts the visitors most is jogging. Most visitors will come early in the morning or before the sunset to do those activities. With the fresh air and the scenic view, jogging and cycling here will be boisterous. Doing them with friends will put the jogging trip at its most enjoyable time.
As well as the jogging trail, there is a cycling track offered too. The track is made around 2 kilometers tall. With trail width made approximately 1.5 meters wide. The track is placed upon the hill between the green leaves and jungles. Here, the visitors can enjoy the cycling trip while adoring the green surroundings too.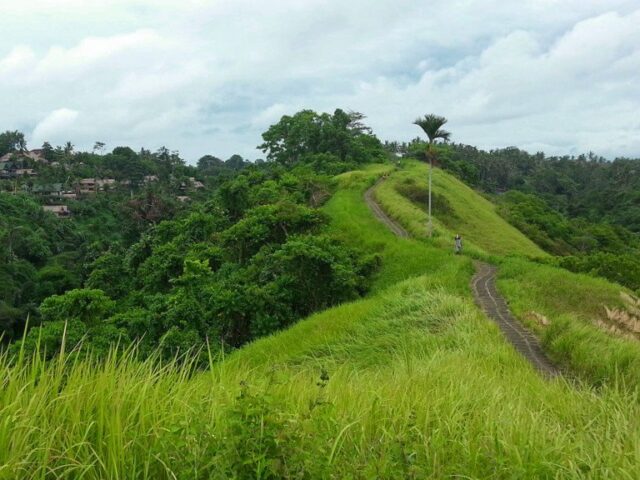 Coming here without the bike. There is a bike rent offered too. People can rent a bike for Rp15.000/bike in a small kiosk near Ubud Palace. The price rent is for a whole day.
Photography
On account of its beautiful view, Campuhan Ridge Walk is photogenic as well. Many visitors come to this place to capture glorious pictures for personal and professional purposes. The neat and green scenery of fields and jungle make this place fit all concepts. Not only fit in an enjoyable holiday concept but for others even the pre-wedding too.
See: Experience Local Cuisine in Ubud Night Market
Lunch with Fascinating View
Having lunch with Balinese food while enjoying Campuhan's beautiful view seems to be every visitor's favorite. Nonetheless, since there is no restaurant on the hill, the visitors often bring the food themselves. Therefore, before climbing up for a walk, it is better to prepare the food first. After exploring, make sure to pick a spot for lunch.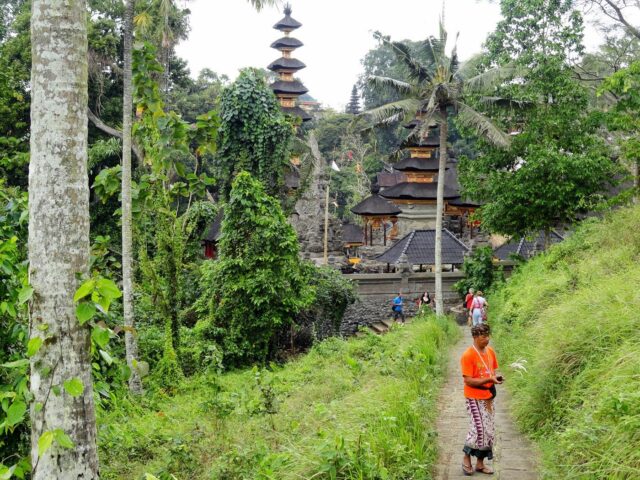 Campuhan Ridge Walk Opening Hours
Campuhan Ridge Walk opens 24 hours a day. That is why visitors can come and see its beauty anytime. But most of the visitors usually come during sunrise and sunset. At those times, the scenery reaches its most stunning view. It is the view of the spectacular sunlight that will turn the entire place yellowish.
Campuhan Ridge Walk Opening Hours
Everyday
24 Hours
See: Meditating in Gunung Lebah Temple 
Campuhan Ridge Walk Entrance Fee
The attraction offers free sightseeing. There is no entrance ticket to explore Campuhan Ridge Walk. Coming with a rented scooter, prepare small notes for the parking fee.
Campuhan Ridge Walk Entrance Fee
Entrance Fee
Free
Bicycle Rent
Rp15.000,-
Read: Watching Traditional Dance Performance in Peliatan Royal Palace
How to Get To Campuhan Ridge Walk
Although the Campuhan Ridge Walk is located behind a building, this place is easy to reach. Most visitors from Kuta usually spend around 1 hour getting here by car. The first thing the visitors should come to is the center of Ubud.
From Ubud Art Market or Ubud Palace head northwest toward Monkey Forest street. Continue onto Campuhan street and watch for the Ibah hotel sign on the right side. Follow the hotel sign and turn left way down to the parking area.
Address & Location
The hill and ridge walk located in Campuan street, Sayan, Ubud, Kabupaten Gianyar, Bali 80571