Hidden Canyon Bali
Entrance Fee: Rp200.000 - Rp1.500.000
Opening Hours: 08:00 - 17:00 WITA
Telp. Number: -
Address: Jalan Sahadewa, Banjar Wangbung, Guwang , Sukawati , Gianyar , Bali , Indonesia , 80582.
For adventures, hidden means an invitation to explore. Hidden Canyon Bali, lets out a mystery just by its name only. Located in Guwang, Sukawati, Gianyar, Bali. The canyon intrigues adventurers to discover the place, to reveal its secret. Up until some time ago. The place was a secret escapade for tourists who get tired of typical Bali beaches.
Hidden Canyon Beji Guwang, the full name, is a set of deep gorges alongside Oos river. The river, flowing from Sanur to Ubud, has eroded the rocks deeply for over a hundred thousand years.
The erosion carved the earth creating a natural masterpiece: different sizes of rocks engraved into amazing shapes and patterns. Before a tourist attraction, locals went to this canyon for fishing, an activity that is now prohibited.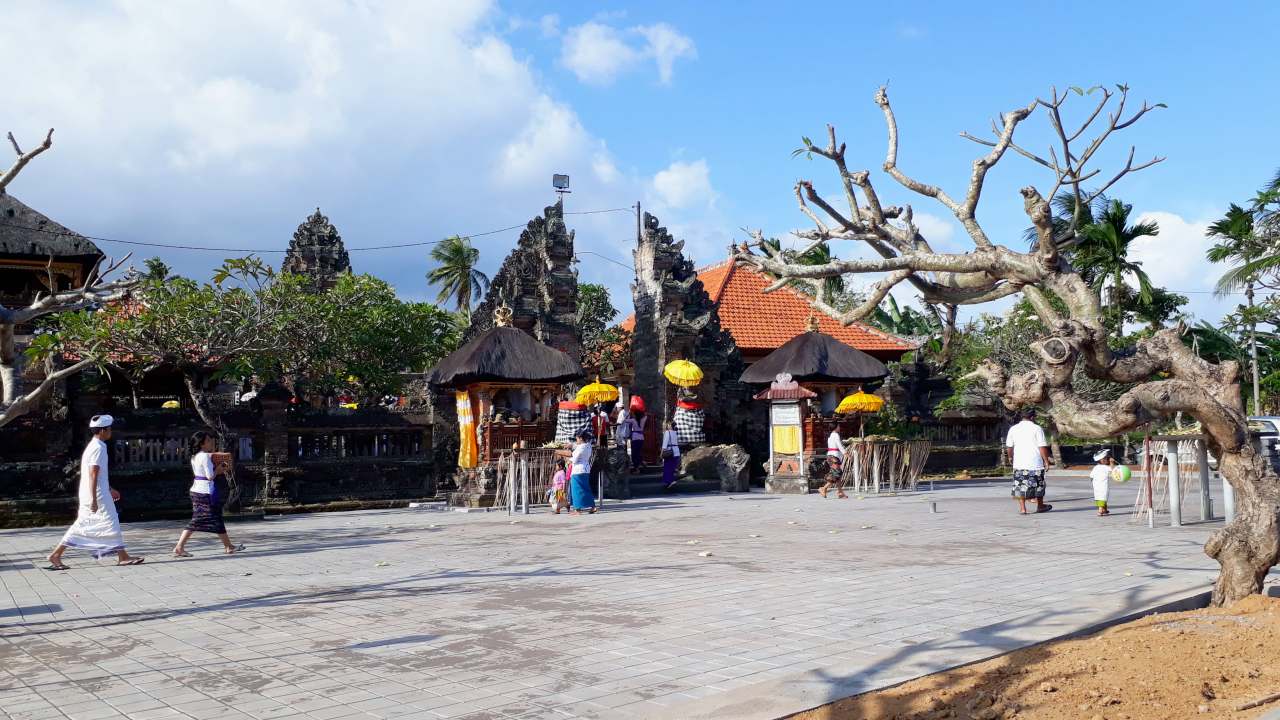 Hidden Canyon is a sacred place according to locals. Guwang means holy in Balinese. The canyon is still within the area of the village temple called Pura Dalem Guwang, which serves as a religious guardian for the area. The water from the canyon is used for the religious ceremony Melukat, a Hindu ritual where worshipers bathe in holy water.
Hidden Canyon Bali Cruising The River
Hidden Canyon Bali is worth a slow trek for about 1-2 hours. There are two trails to choose. The short trail and the long one. The short trail takes 45 minutes to explore while the long trail will also explore the rest of the canyon (around 2 km long). Choose a long trek for the ultimate Hidden Canyon adventure.
Visitors can always decide to midway if tired. Prepare good water shoes or mountain sandals, or go barefoot for a better grip. There will be a lot of walking, paddling, scrambling, and rock climbing. Good stamina is clearly required. Carefully follow the guide as visitors venture further into the canyon.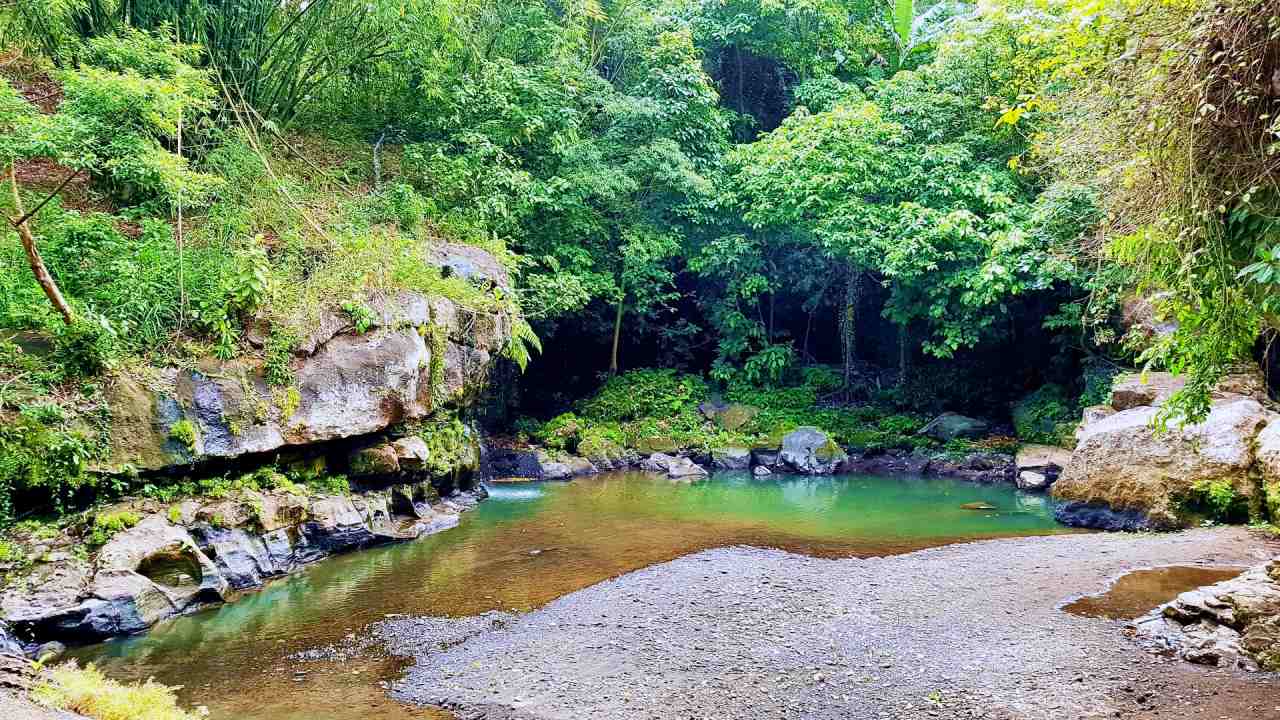 Get knee-deep in the river, and in some parts, the water can reach the waist. Small rocks inside the water will gently massage the feet as visitors cruise through the river.
Nature Calling
The key to this excursion is to take time and enjoy nature. There's no need to rush to get to the end of the trail, it's about the journey, not the destination. The fascinating rock formations are not just to get passed by. Ask the guide to take a break at some of the best spots in Hidden Canyon Bali.
The tranquil atmosphere is perfect for a quick meditation. Close both eyes and enjoy the peaceful environment. The guides know this place at heart. So ask them for the best spots to take gorgeous pictures. Take some photos of the cliffs, or show off that yoga poses at one of the big rocks – definitely worth posting on Instagram.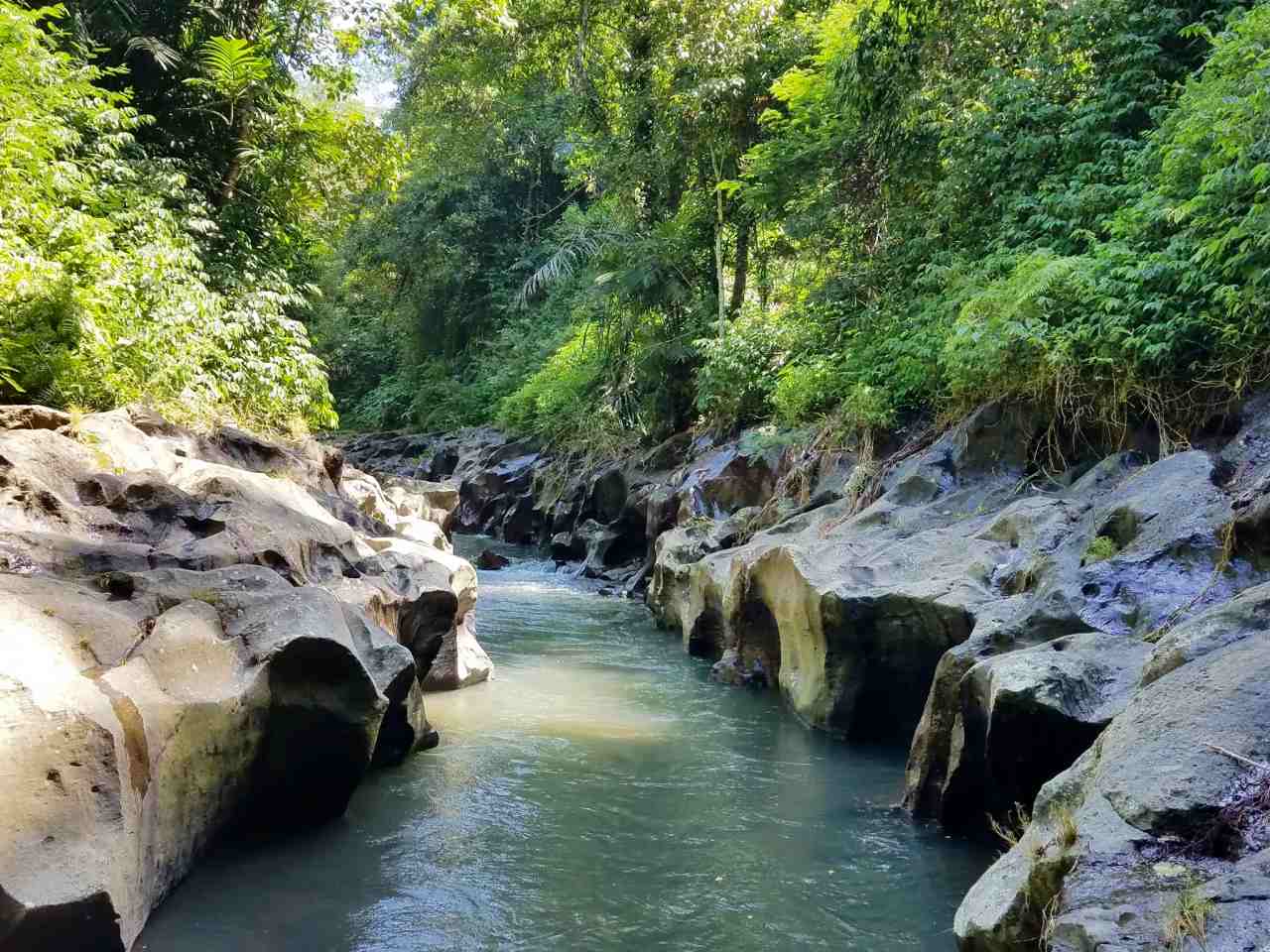 Long roots dangle from above the cliff. These roots are strong enough to handle the human body. Grab one and swing like Tarzan, the tropical jungle surrounding serves as a perfect backdrop.
Rice Fields
On the way back from the canyon to the ticket area, visitors will pass through the villagers' farms. There's a sight of green carpet-y rice fields among the occasional chili and eggplant farms.
The open sky above provides a relieving view after the claustrophobia-inducing cliffs. Greet the friendly farmers as visitors balance to legs on the narrow path between the fields, or simply observe them while they do their farming work.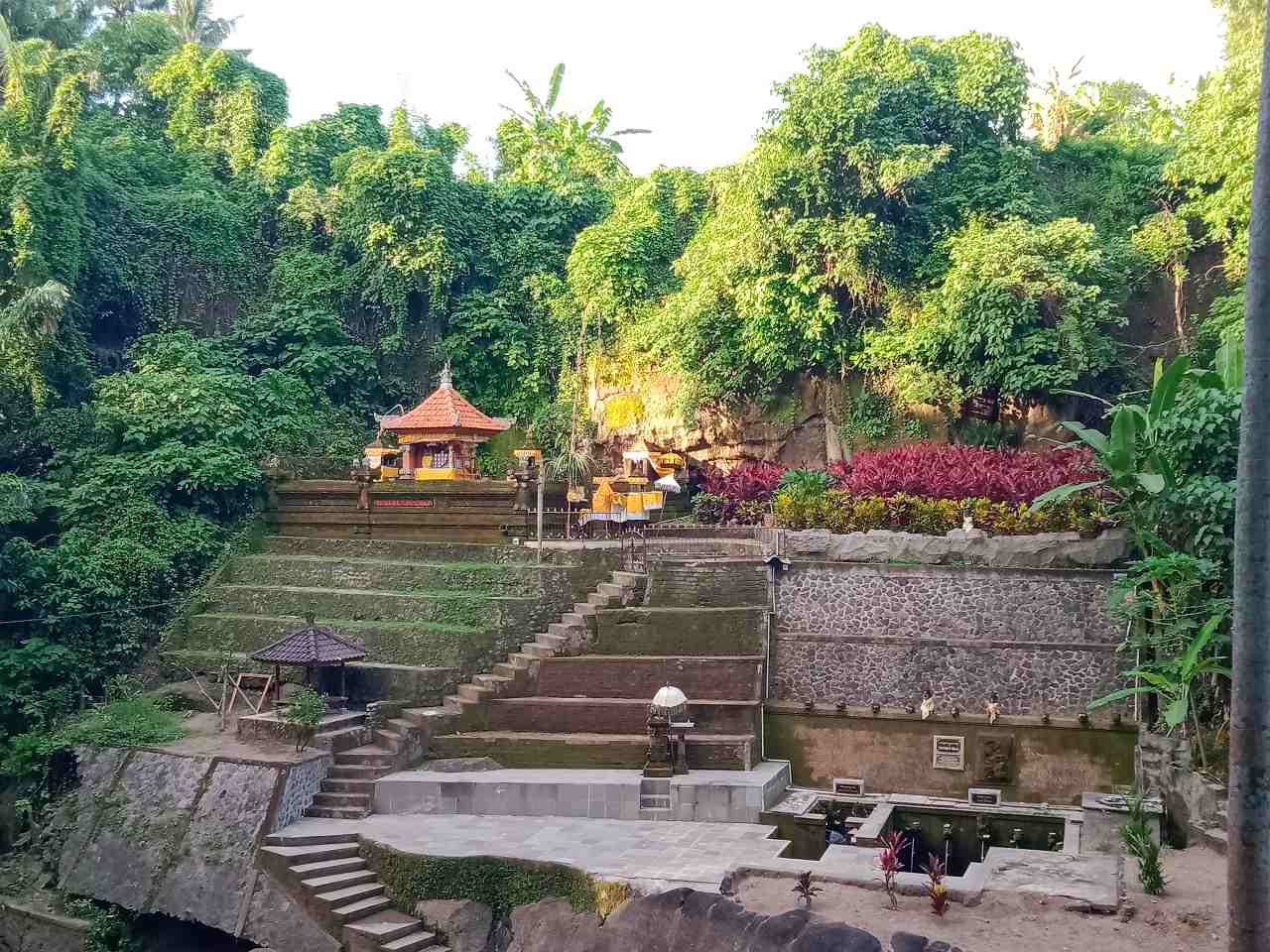 Guwang Sukawati Art Market
Guwang Sukawati Art Market is only a 4-minutes drive from Hidden Canyon Bali (1.4 km). It's always a good idea to visit this market after the canyon excursion. Sukawati Art Market has thousands of vendors in its 1.000 square meters area. Sukawati by far is the biggest and one of the most popular art markets in Bali. Besides Ubud Art Market.
Avid shoppers will easily forget track of time in this market, lost among the endless choices of clothes, accessories, and art products. Haggling is very much welcome. So do not forget to bargain for the best price.
After shopping, eat at one of the street food stalls. Try chicken meatball, Bali's specialty meatball soup. A bowl is affordable at Rp15.000.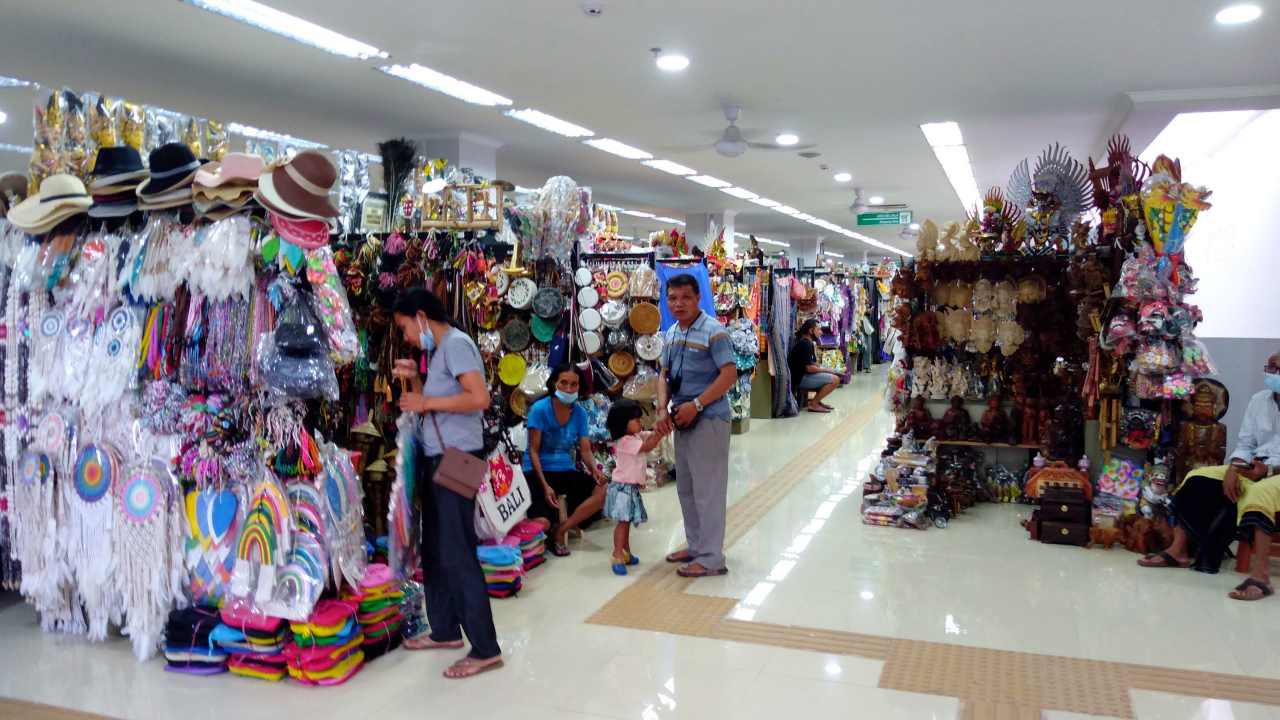 Hidden Canyon Bali Opening Hours
Hidden Canyon tour operates from 8 AM to 5 PM. Another thing to note is regarding the time of the visit. The canyon sometimes is closed during the rainy season. It is advisable to check whether forecast and call before planning to visit the spot.
Hidden Canyon Bali Opening Hours
Every day
08:00 – 17:00
See: Explore Kanto Lampo Waterfall & Hidden Cave. 
Hidden Canyon Bali Entrance Fee
Tickets come in several packages. An individual package costs Rp200.000 for one person while group packages start from Rp400.000 for 4 pax. The price includes guide services, towels, and free mineral water. Visitors will also get a bath towel for a shower after trekking the canyon.
Hidden Canyon Bali Entrance Fee & Packages
Individual package (1 pax)
Rp200.000
Couple
Rp300.000
Pity package (3-4 person)
Rp400.000
Family (5-8 pax)
Rp600.000
Small-Group (9-12)
Rp900.000
Middle package (13-16)
Rp1.200.000
Group (17-20 pax)
Rp1.500.000
See: Tegenungan Waterfall, Activities & Breakfast Spot Nearby.
Facilities
There are bathrooms for changing clothes. The tour packages include guide service, locker facilities, dry bags, and two sets of towels (hand & body) for every visitor. There's even free WiFi in the ticket area. Food vendors are available at the premises just outside the ticket building, across the parking lot.
See: Lempuyang Temple Location, Guide & How To Get There.
How To Get To Hidden Canyon Bali
It takes 45 minutes from the tourist area Kuta to Hidden Canyon Bali. Take Ngurah Rai bypass and continue until Ida Bagus Mantra bypass. Continue to drive until Ketewel intersection, then turn to Ketewel street. Continue until there's an intersection with a Garuda statue, turn right. Hidden Canyon Bali is located at the end of the road.
Unfortunately, there is no public transportation or shuttle bus that reaches this destination. The option is just either rent a private vehicle with or without a driver, car, or motorcycle. Or use ride-hail apps like Gojek and Grab. The motorcycle rent range from Rp50.000-Rp100.000 for day rent. It depends on the motorcycle type.
Small city car rent costs around Rp250.000 to Rp350.000. And it goes up to Rp350.000-Rp600.000 for a 6 seater car. With a driver, it will cost around Rp500.000 for 10 hours.
See: Bali Airport, Public Transportation & Airport Transfer Ubud.
Address & Location
Hidden Canyon Bali location is in Jl. Sahadewa, Banjar Wangbung, Guwang, Sukawati, Gianyar, Bali 80582.