Blanco Renaissance Museum
Entrance Fee: Rp100.000
Opening Hours: 09:00 - 17:00 WITA
Telp. Number: (0361) 975502
Address: Jl. Raya Penestanan No.8, Sayan , Ubud, Gianyar ., Bali , Indonesia , 80571.
Discover pieces of a lifetime work, here in Blanco Renaissance Museum Ubud. A bold artwork of Blanco, a Spanish painter that spent his life in art and Bali. The museum or to be frank his gallery presents the entire collection of his artwork. Of all rooms in a 3 stories building, museum visitors could also get to see the studio. The spot where he use to paint.
Don Antonio Maria Blanco is a Spain Philippine-born artist. He came to Bali in 1952 and was immediately in love and decide to stay in Ubud. Blanco chooses to portray the human form, the female body to be specific. And he married a local Balinese, the model that's been in many of his paintings.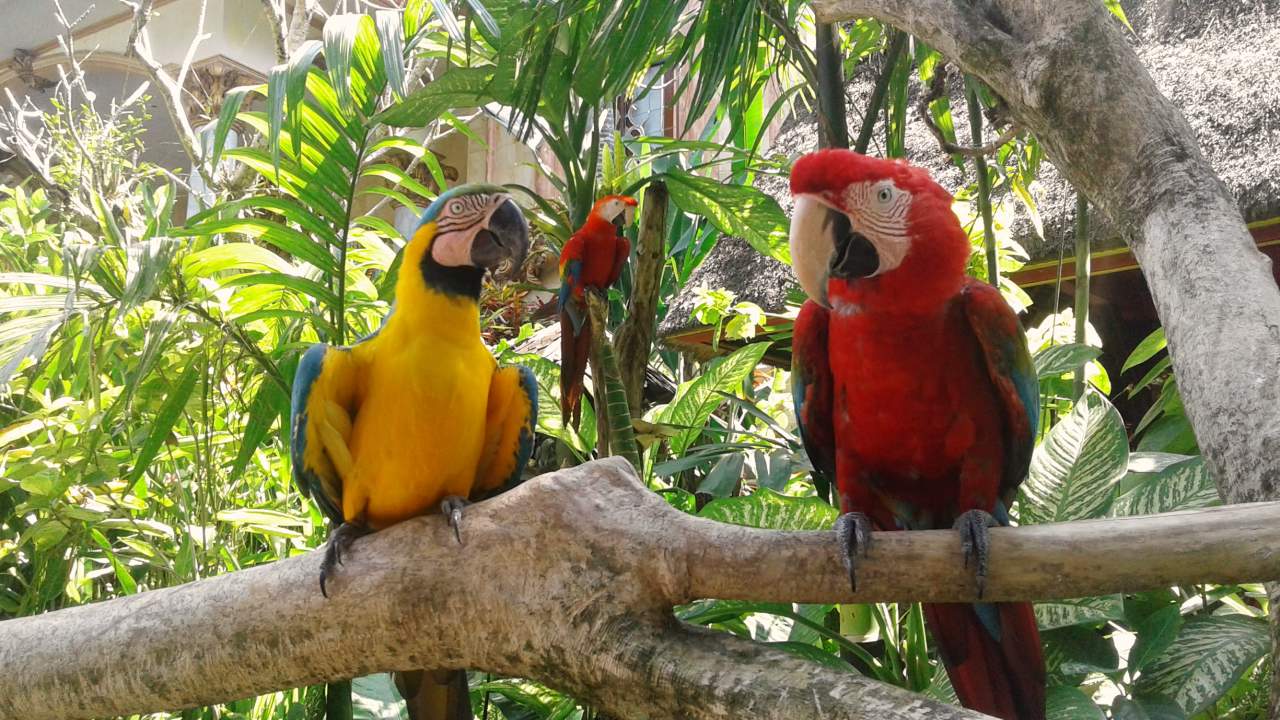 Blanco Renaissance Museum Entrance Fee
The international tourist entrance fee is Rp100.000 and it includes a free welcome drink. Please note that visitors are not allowed to film and take photos in some spots.
Blanco Renaissance Museum Entrance Fee
International tourist
Rp 100.000
See: ARMA Museum Ubud, Collection & Activities.
Blanco Renaissance Museum Opening Hours
The museum is open every day including on national holidays from 9 AM to 5 PM. While the museum restaurant, Randji is open after 12 PM.
Blanco Renaissance Museum Opening Hours
Monday – Sunday
09:00 – 17:00 WITA
Nearby: Campuhan Ridge Walk, Trek & Gunung Lebah Temple.
Museum Collection
Blanco Renaissance Museum is one of the reputable art galleries in Ubud. To point out, the museum is one of the landmarks in Ubud. As a matter of fact, the Blanco Renaissance museum is pretty easy to spot. The building looks splendid even from afar. And its distance is just 5 minutes from Ubud center.
A colossal marble with paintings is displayed on the wall. In total, more than 300 original paintings of the maestro were exhibited in this museum. There are photos and documentation too, revealing the achievement and journey of Antonio Blanco. Like photos with the first President of Indonesia Soekarno, and artists like Michael Jackson.
Along with Blanco's favorite lithographic artworks and nude paintings. There is poetry writing in each painting. And it portrays the painter's perspective. There are some old clippings of adult magazines and overall the collection is pretty much for adults. In fact, the paintings collection mainly depicts nude women.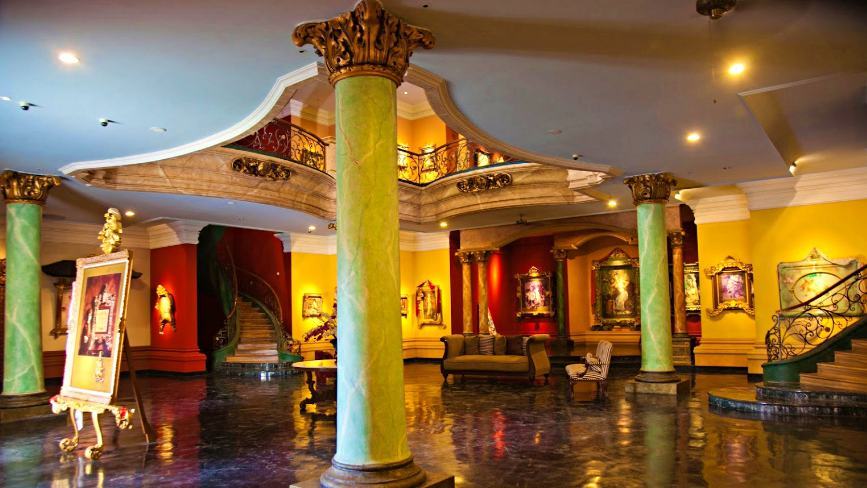 The Artist Studio
Going out towards the studio, museum guests could see the original studio of the maestro. Some unfinished paintings of the maestro are still on the easel. There are assorted 60s-era paintings in front of the unfinished artwork.
Blanco Renaissance museum only exhibits the work of Blanco and his son's artwork. As the son of Blanco, Mario is following his father's passion for painting. There is no other painter's artwork exhibited in this museum.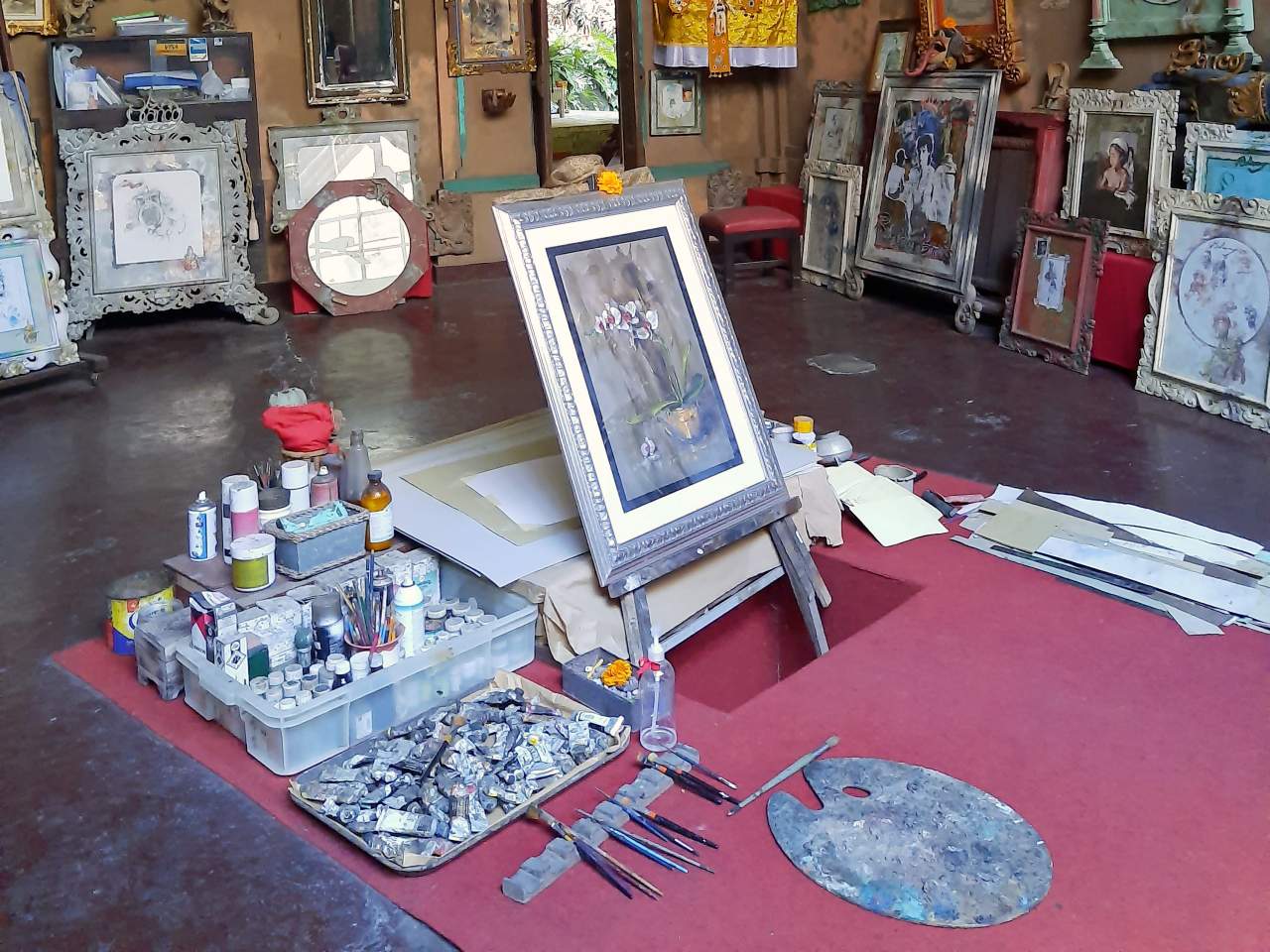 Dress Up in Traditional Balinese Costume
After exploring the main gallery don't just end it right there. Go to the courtyard and meet the beautiful parrots and the exotic  Bali birds. Visitors can pose with the birds and enjoy the lush delicate flowers and palm leaves around here. While enjoying the free complimentary drink by exchanging the entrance ticket.
The museum offers Balinese costumes to rent too. And there are so many charming spots to pose in here. Dress up, pose, and get stunning like all the locals wearing traditional costumes.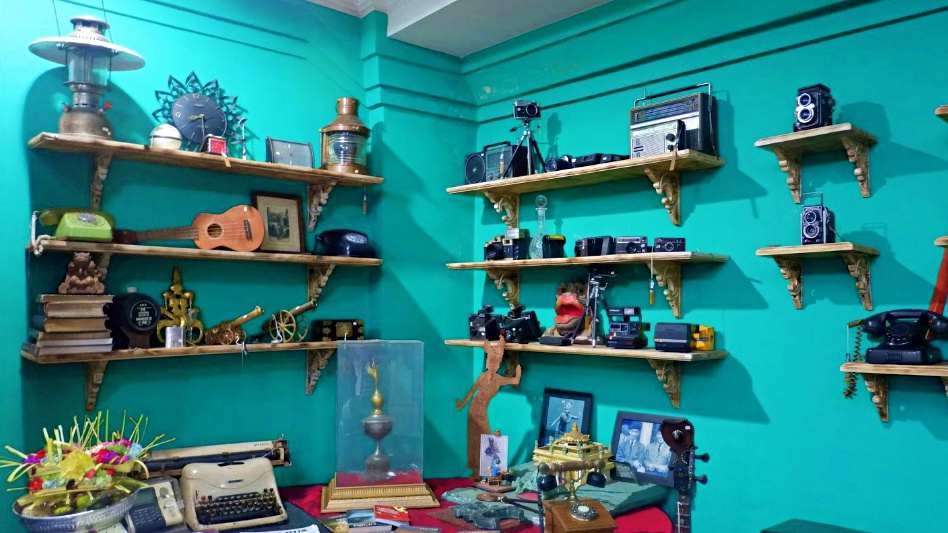 Facilities
Visitors will get a museum booklet that contains information about museum collections. Basic facilities like toilet and parking space are available on the premises. And there is a gift shop too that sells lithography, accessories, and biography of the maestro. For refreshments, visitors should head to Randji restaurant. And show the ticket to get a free complimentary drink.
See: Guide To Tegenungan Waterfall & Activities.
How To Get To Blanco Renaissance Museum
The museum is located not far from the Ubud center and the famous Ubud Palace. For tourists departing from any tourist area in South Bali such as Kuta, Seminyak. There is now a Damri bus that departs from Bali Airport to Ubud. For now, there is only 1 departure and it departs at 8 AM.
The bus will arrive at around 10 AM in Ubud and will stop at several destinations. Before it continues the journey to Bedugul, Kintamani, and Singaraja. The bus fare is Rp35.000 for a one-way trip. And from any area in Ubud, tourists could easily book ride-hail apps such as Gojek and Grab to get to the museum. It should not cost more than Rp15.000 for using a motorcycle taxi.
There is also a Trans Dewata bus that departs from Ubung Terminal that heads to Ubud. In fact, the ticket is the cheapest, Rp3.500 for a one-way trip to Ubud.
Motorcycle and car rental options are plenty around Ubud center. And for a motorcycle, a day's rent will cost around Rp50.000 to Rp100.000. It depends on the motorcycle type. For car rental, it will cost Rp200.000 to Rp500.000 for day rent.
See: Bali Airport Guide, Tax Refund & Airport Transfer.
Address & Location
The Blanco Renaissance Museum is located in Jl. Raya Penestanan No.8, Sayan, Ubud, Gianyar district, Bali 80571.