Karimun Jawa Island
Entrance Fee: Rp150.000 - Rp225.000
Opening Hours: Open 24 Hours
Telp. Number: -
Address: Karimun jawa , Kemujan , Karimun Kawa , Jepara , Central Java , Indonesia , 59455.
Located 80 KM northwest of Jepara, lays an archipelago of 27 islands in the Java Sea. It is Karimun Jawa Island, a perfect destination for a tropical gateway. It has pristine beaches, clear blue sea water, and captivating underwater life. In fact, the underwater scene is dubbed the best one in Indonesia.
The sparks of Karimun Jawa Island are not only the beaches. Karimun Jawa is a valuable marine national park. It is home to the biodiversity of mangroves, reefs, and endemic fauna. In 2020, Karimun Jawa was even added by UNESCO to the World Network of Biosphere Reserve.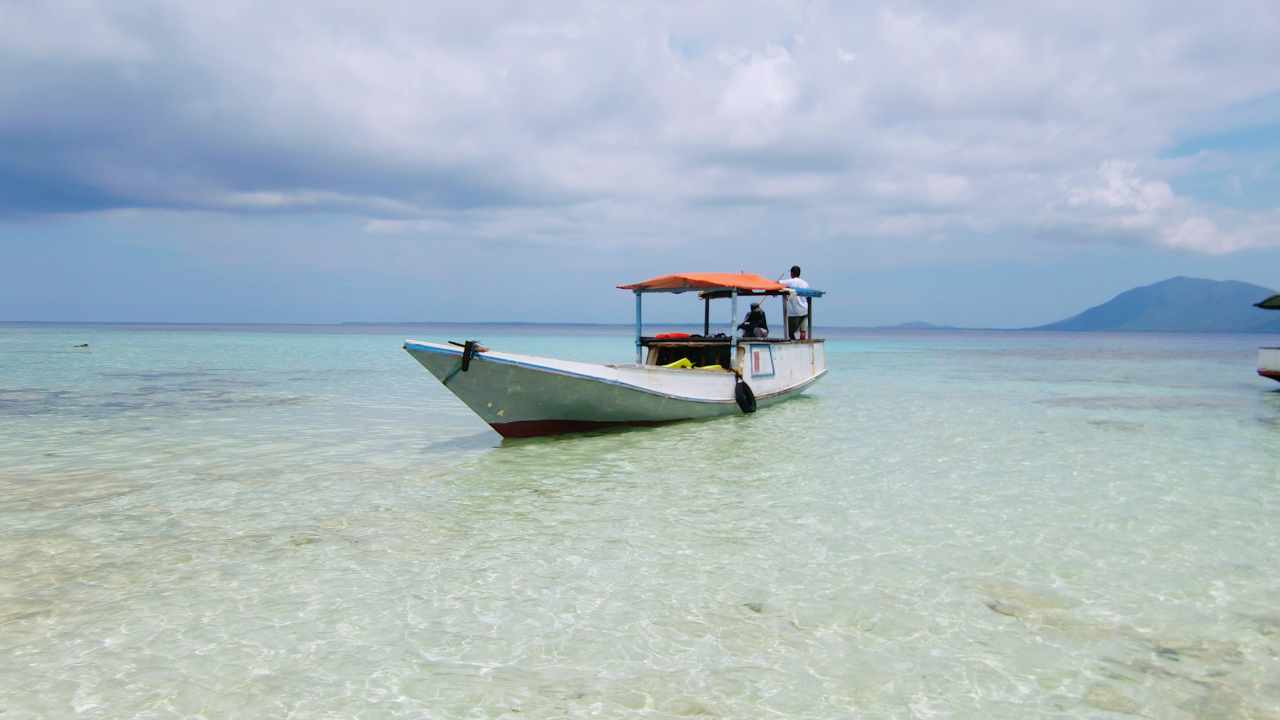 Karimun Jawa Island Entrance Fee
As the island is part of the conservation program and national park. International tourists will have to pay a slightly higher fee to be able to enter the island. The entrance fee to Karimun Jawa Island is Rp150.000 on weekdays and Rp225.000 on weekends. It's between $10 to $15. There is another charge for activities like snorkeling and diving too.
Karimun Jawa Island Entrance Fee
International Tourists
Rp150.000 (weekday) / Rp225.000 (weekend)
Snorkeling
Rp15.000
Diving, Fishing
Rp25.000
Trekking Mangrove, Camping
Rp5.000
See: Sam Poo Kong Temple, Semarang & Top Things To Do.
Karimun Jawa Island Opening Hours
The pristine island welcomes all visitors all day around the year. On the other hand, since Karimun Jawa is an island. Tourists and locals are depends on the ferry and fast boats to cross and get to the island. The best time to visit Karimun Jawa Island is between June to October during the low tide season. Avoid December to February, this is when the tide is high. In fact, sometimes ferries are not able to depart resulting in many tourists being stuck on the island.
Karimun Jawa Island Opening Hours
Every day
Open 24 Hours
See: Guide To Explore Lawang Sewu Building & Museum.
Karimun Jawa White Pristine Beaches
Karimun Jawa is undoubtedly a paradise for beach lovers. On the main island itself, tourists can visit numerous places. It all offers a similar yet spectacular vista, white sand, and tropical paradise vibe. The favorite spot for sunset includes Tanjung Gelam Beach. It is dubbed to be the best spot for sunset sightings in Karimun Jawa. There is also plenty of huts and food vendors on the shore for tourists to sit and rest.
Outside the main island, find more pristine beaches on the inhabited ones. The beaches are not only magnificent for their serene atmosphere. It has stunning and colorful underwater views. However, inhabited islands are only accessible by boat. So tourists have to rent and book a boat beforehand.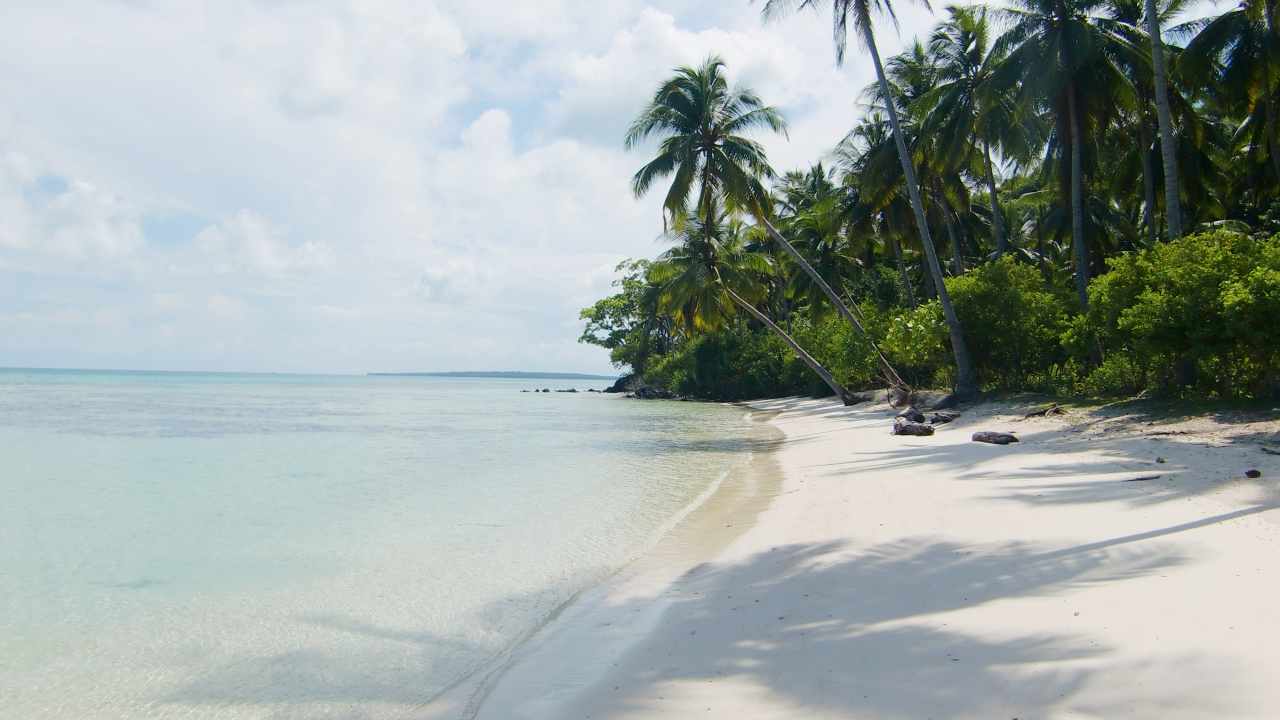 Island Hopping, Snorkeling & Diving
The underwater world of Karimun Jawa surely cannot be missed! Snorkeling and diving spots are available in almost every part of the islands. Some of the popular names are Menjangan Island, a habitat of clownfish and blue tang, and Kemojan Island, with its shipwreck diving experience.
To hop from one island to another, tourists have to rent a boat from a fisherman. It will cost around Rp350.000 to Rp500.000 for a whole-day tour. The price is depending on the boat's size and capacity. Some tour companies also provide a group package for island hopping. Usually, the price for a one-day trip starts from Rp200.000 per person which includes the boat, snorkel gear, and lunch package.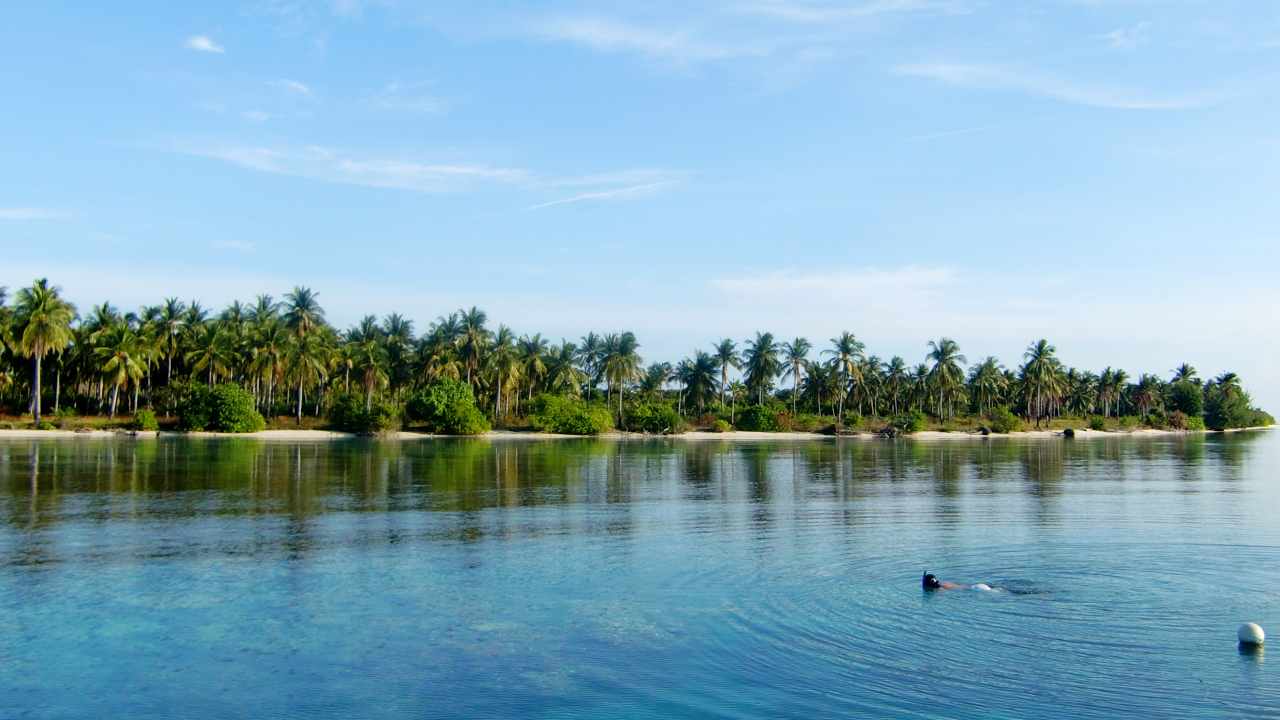 Gosong Island
Another charm of Karimun Jawa is Gosong Island. 'Gosong', means burnt, because it will be easy to get tanned here. Unlike any tropical beaches, there are no shade trees on Gosong Island. Gosong Island is no more than a tiny island with plain white sands. But that's what makes the island interesting. This island is only 5×8 meters wide and surrounded by crystal-clear water. Standing on this island will give an impression of being deserted in the middle of nowhere.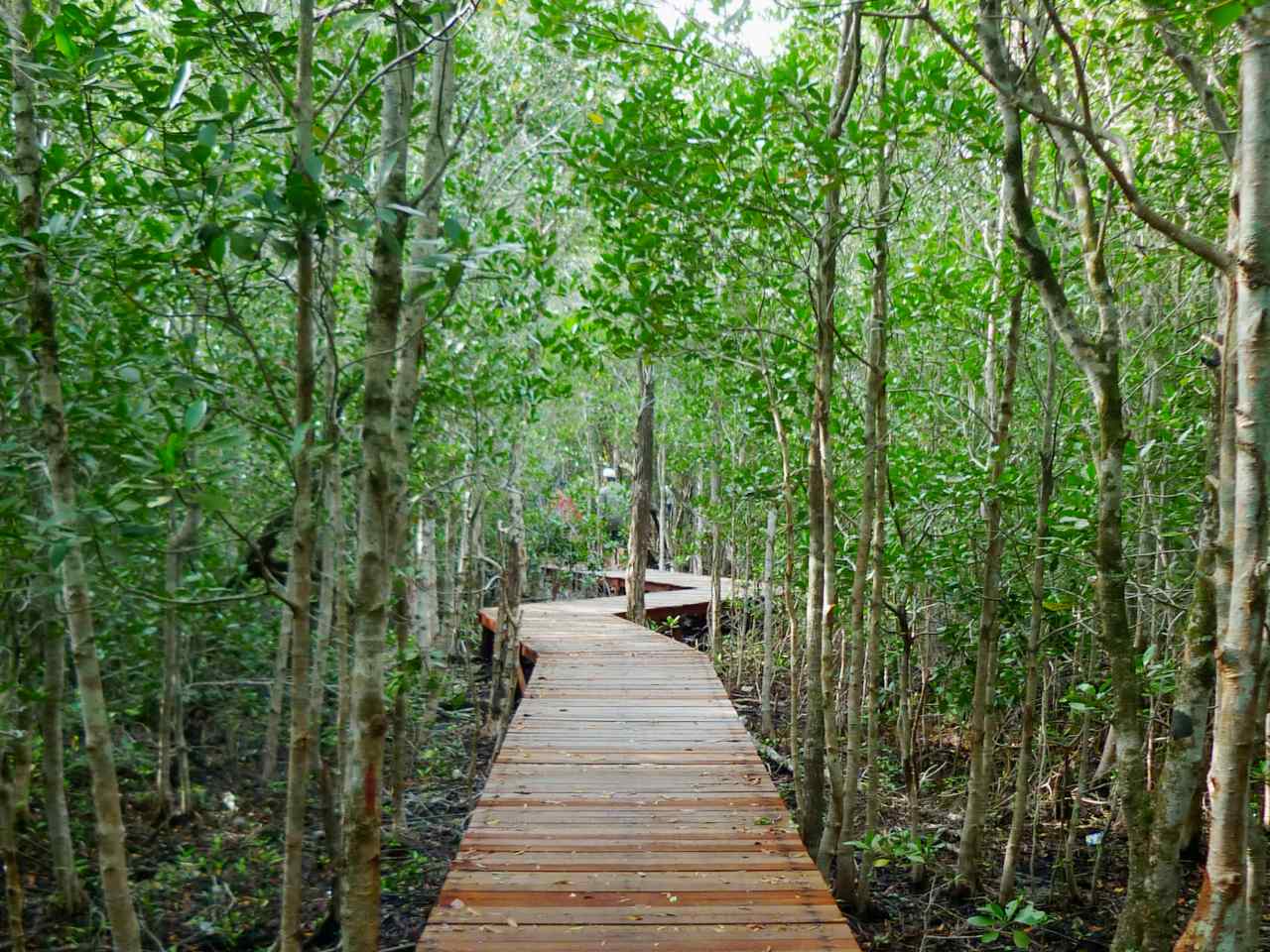 Sea Turtle Hatchery & Mangrove Park
Before becoming a top tourist spot, Karimun Jawa has taken part in a conservation program. One of them is the sea turtle egg hatchery in Legon Jaten. At this site, visitors can observe sea turtle nests, and eggs incubator, or even participate in releasing the baby turtles into the sea. This educational attraction is usually excluded from a trip package, but definitely worth visiting.
Another conservation spot is Mangrove Forest on Kemujan Island. The forest is about 300 hectares and is home to at least 32 species of mangroves. Tourists can explore the forest by walking through the 2 KM wooden trekking path. This site is also popular for sunset. At the end of the pathway, visitors can find a sunset shelter and a sighting tower overlooking the sea.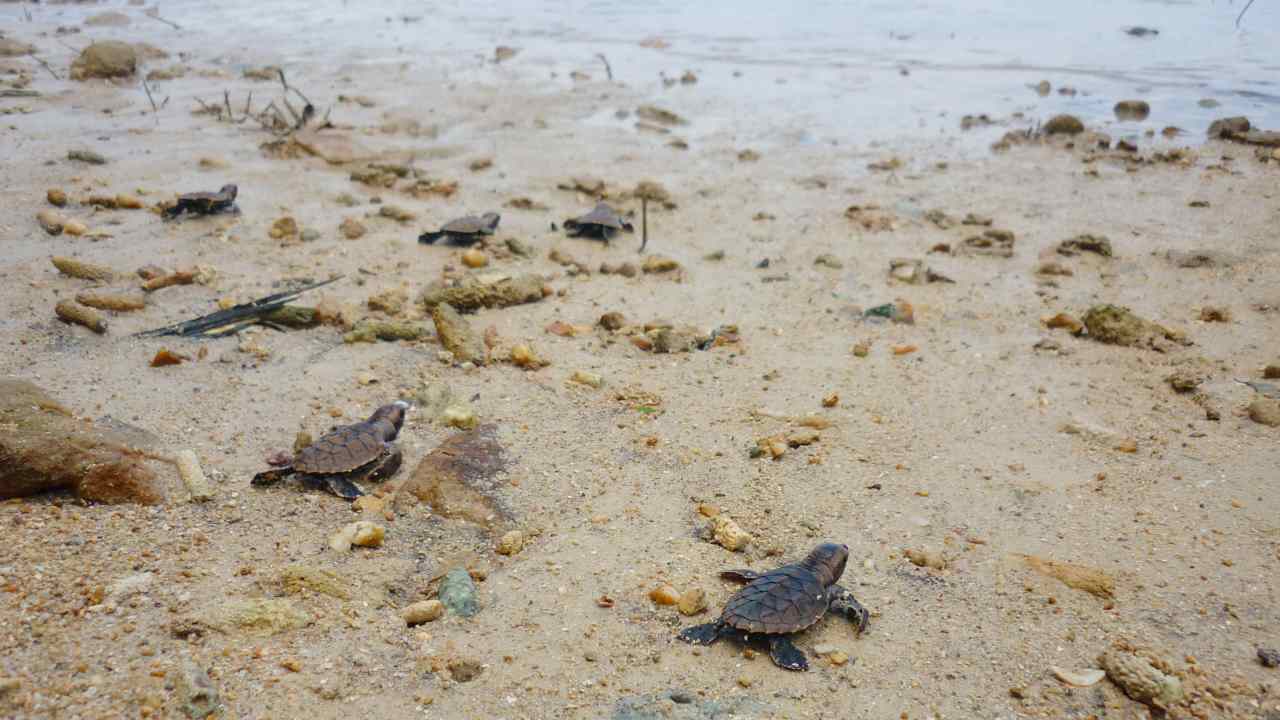 Love Hill
Love Hill or Bukit Cinta is only about a 5-minute drive from Karimun Alun Alun. This spot is popular for its panorama and selfie spots. From the top of the hill, tourists can have an eye-bird view of the forest and beach coast. The landscape will even get more gorgeous during sunset and sunrise.
Even though it is located in a hilly area, the route to Bukit Cinta is pretty easy with asphalt roads and accessible by scooters or cars. Don't forget to prepare an additional small note for the entrance ticket, which is about Rp 10,000 per person.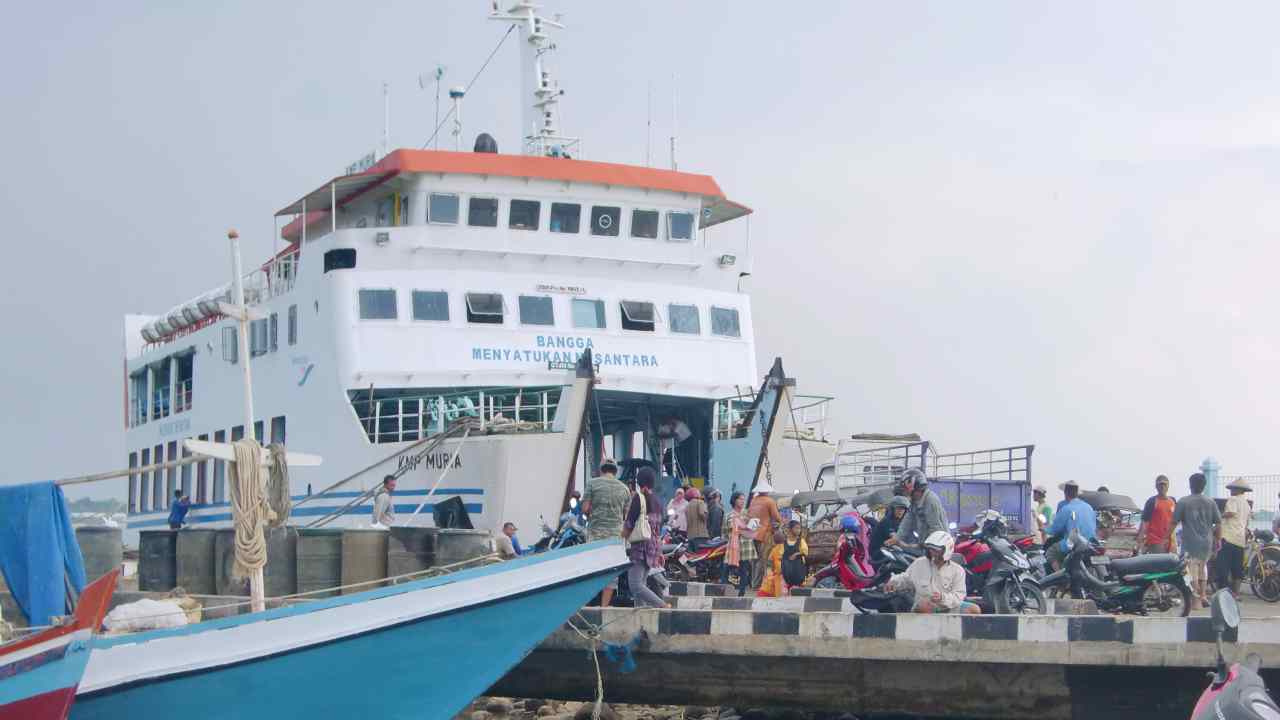 Facilities
A variety of local mini-market and food vendors are available near popular spots, like Tanjung Gelam Beach. There are toilets and changing rooms as well. On the other hand, it will be hard to find proper facilities on the uninhabited islands. So better prepare and bring water and snacks.
There is plenty of accommodations to choose from a humble homestay, mid to a luxury villa, to a luxurious resort with an ocean view. For the culinary spot, visit Karimun Jawa Square, or as the locals called Alun-Alun. The place is quite down-to-earth, with small tables and floor mats. But it has various seafood and grilled menu at reasonable prices. The square opens after 6 PM so it is best for a dinner option.
See: Guide To Explore Gedong Songo Temple & Attractions.
How To Get To Karimun Jawa Island
In summary, there are 3 options to get to the island from the nearest city like Semarang and Surabaya. First, go with a small plane that will fly passengers straight to the island. Previously, before the pandemic, there was a flight from Semarang Airport and Surabaya Airport. The flight fare cost around Rp300.000 to Rp400.000 for a one-way trip. However, the flight has not returned to normal until now.
The second option is to go by public ferry from Semarang Harbor to the Tanjung Mas. The journey from Tanjung Mas harbor to Karimun Jawa will take 7 hours. And right now there is only 1 ferry that departs every Friday at 11 PM and arrives the next morning in Karimun Jawa. The ferry fares range from Rp108.000 for economy class to Rp329.000 for the 1st class.
The last one is using a ferry or fast boat from Kartini Harbor in Jepara. The trip will take around 5 to 6 hours using a ferry with fares of Rp59.000 for economy class. And Rp100.000 for the VIP class, the difference is VIP gets an airconditioning seating area. The ferry departs at 7 AM from Kartini harbor on Monday, Wednesday, Friday, and Saturday.
While people leaving the island will be using the same ferry the following next day. From Karimun the ferry is available on Tuesday, Thursday, Friday, and Sunday. After arriving, tourists can rent a scooter near the main harbor for Rp75.000/day.
Ferry Schedule To Karimun Jawa Island
Depart from: Kartini Harbor. Every Monday, Wednesday, Friday, and Saturday
07:00 AM
Depart from: Karimun Jawa Island. Every Tuesday, Thursday, Friday, and Sunday
*) Friday departs at 6:30 AM and leaves Karimun on the same day at 12:45 PM.
Fast Boat Kartini Harbor to Karimun Jawa Island
Besides the government public ferry, there is a fast boat that leaves at 9 AM from Kartini harbor. On one hand, the fast boat trip only takes 2 hours to get to the island. However, tourists or passengers that could easily get seasick might struggle to take a fast boat. The fast boat ticket is Rp165.000 ($11) for an executive class and Rp195.000, for a VIP.
Fast Boat Schedule To Karimun Jawa Island
Monday, Tuesday, and Friday (Kartini Harbor)
09:00 AM
Saturday
10:00 AM
From Karimun Jawa to Kartini Harbor
Wednesday, Sunday
11:00 & 11:45 AM
Saturday
07:00 AM
Monday
12:00 AM
See: Guide To Register Tourists SIM Card, Internet Package & Price.
Address & Location
Karimun Jawa Island and national park are located in Jepara Regency, Central Java 59455.