Banyu Wana Amertha Waterfall
Entrance Fee: Rp20.000
Opening Hours: 07:00 - 17:00
Telp. Number: -
Address: Jl. Bhuana Sari, Wanagiri , Sukasada, Buleleng , Bali , Indonesia, 81161.
The northern areas of Bali so-called Buleleng have known for becoming home to countless enchanting waterfall destinations. It is the best place for travelers who looking for an adventurous trip and sink into the tropical lushness of green hills. Among all the wonderful water attractions, Banyu Wana Amertha Waterfall stands out from the rest.
Banyu Wana waterfall is located in Wanagiri village in the north. Which is around 70 km away from Kuta, Canggu, and Seminyak. Following a nearly two and half hours ride to reach the waterfall. Banyu Wana Amertha Waterfall begins to open to public at the end of 2017.
It has quite distinctive scenery compared to others where single or multiple strong waters pour down to the pool but this one is light water flowing from one higher surface to the lower one. Therefore creating stunning water curtains. The given name of the waterfall comes from a local phrase made up of three words.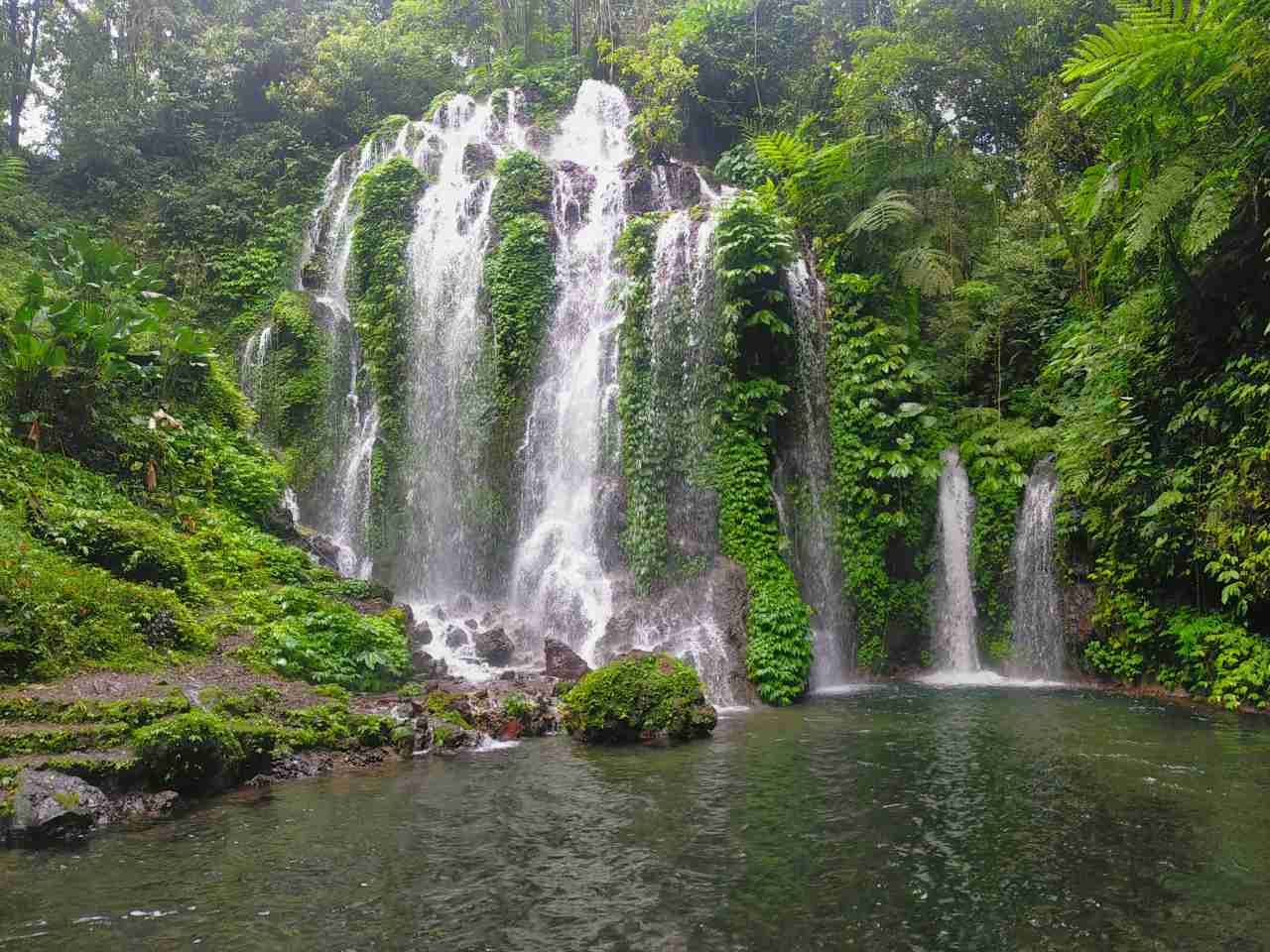 Banyu means water, Wana is related to forest, and Amertha is referred to God's favor. Together it means blessing water that comes from the forest. Indeed, the water spring comes from a preserved forest in Wanagiri village.
Banyu Wana Amertha Waterfall Entrance Fee
Planning to visit Banyu Wana Amertha Waterfall will not break the bank. In fact, it's considered the cheapest tourist entrance compare to other destinations. The entrance ticket is Rp20.000 for international visitors. A parking fee is Rp5.000 for a car while a scooter costs Rp2.000.
Banyu Wana Amertha Waterfall 
Ticket 
Rp20.000
See: Guide To Explore Aling-Aling Waterfall & Top Activities.
Banyu Wana Amertha Waterfall Opening Hours
Banyu Wana waterfall opens every day from 7 AM to 5 PM. Just ensure to double-check the Balinese calendar before a visit and avoid local celebrations like Galungan and Kuningan otherwise this place going to close for a whole day.
Banyu Wana Amertha Waterfall Opening Hours
Every day 
07:00 – 17:00
See: Guide To Explore Banyumala Twin Waterfall & Ticket.
Trekking to Banyu Wana Amertha Waterfall
The track down to the waterfall is better now compared to when it was first opened. Now the whole track was built entirely from concrete blocks. It's not muddy anymore, but when it's raining the stairs still can be very slippery. The walk is modest, and it could take a 15-20 minute walk.
There are some steep paths and stairs to conquer. But the scene of a little forest and lovely plants along the journey is definitely beautiful. There is a motorcycle taxi available that could deliver tourists faster. This service cost Rp30.000 each way.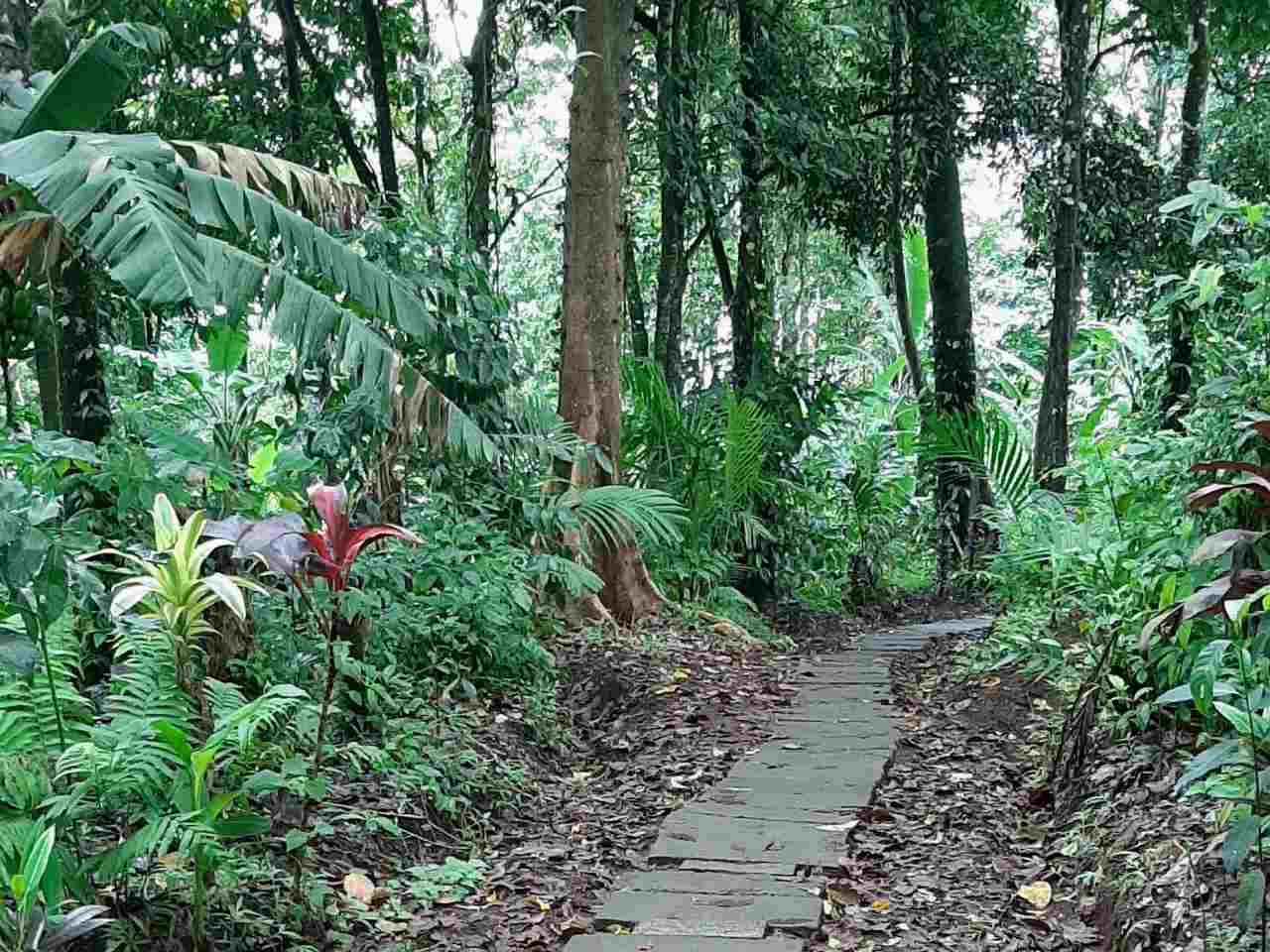 Immersed With Fairy Curtains of Waterfall
The Banyu Wana Amertha Waterfall has four water streams namely one waterfall, the twin waterfall, the water spray waterfall, and the center of attraction the Banyu Wana Amertha itself. They have a close distance from one another, so visiting all of those at once is a must.
Unlike other waterfalls that commonly discharge a lot of water. The Banyu Wana Amerta waterfall has a solid light splashing. Thus from a distance, the waterfall form into natural curtains that is really stunning.
Rich Biodiversity
Stepping away from the entrance point, visitors will see numerous tropical vegetation. There are coffee plantations, cloves, avocados, bananas, cassava, and many more. The edge of the waterfall pathways is naturally decorated with flowers and plants such as hydrangeas, merry golds, forest orchids, and Palash trees.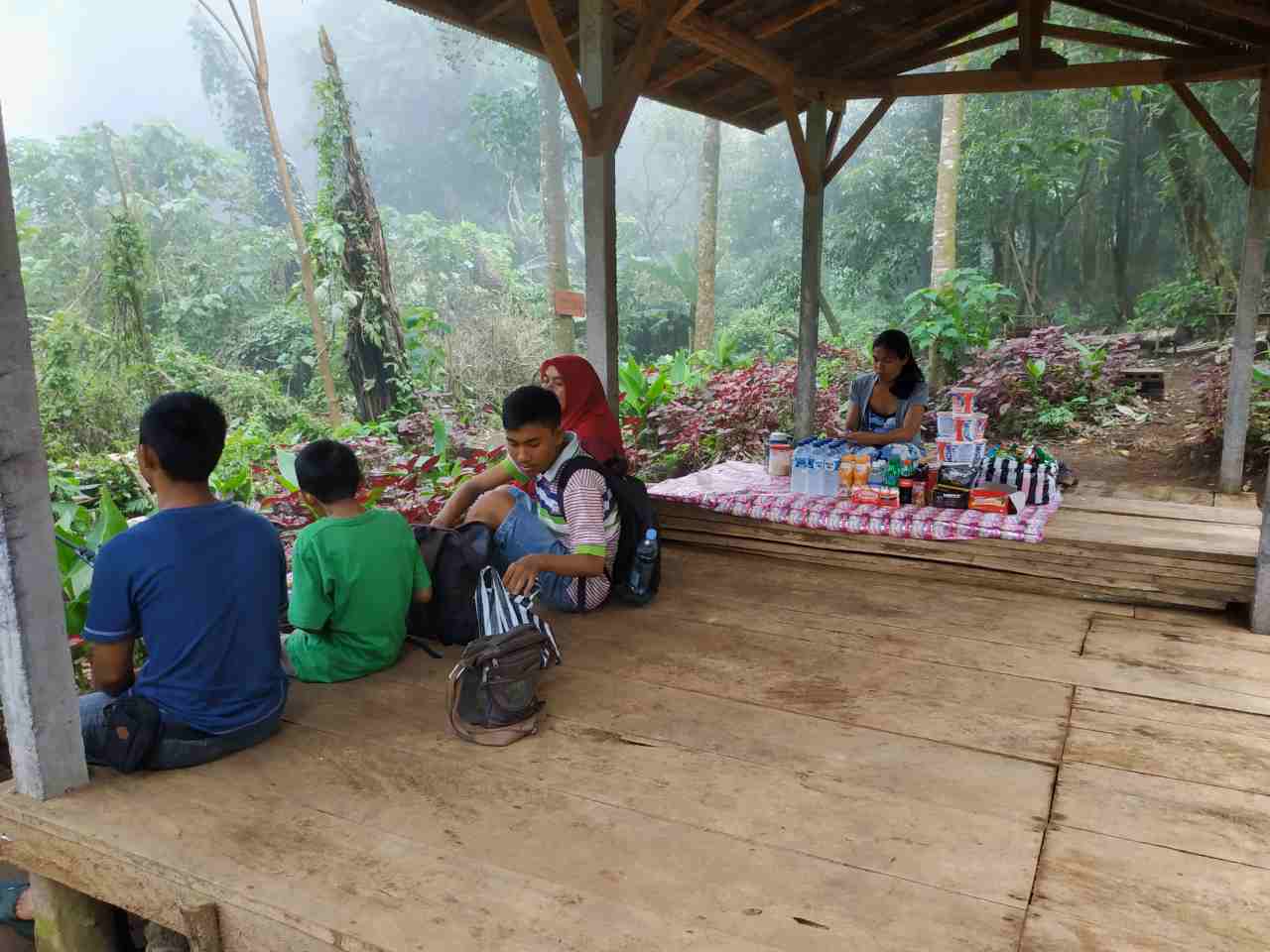 Enjoy Buyan Lake From A Distance
Heading towards the Banyu Wana Amertha Waterfall, visitors certainly will pass the scenic view of Bunyan Lake. It is going to be a worthwhile experience to take a stop nearby and enjoy the surrounding facilities. Selfie spots are available throughout the side of the roads of Wanagiri.
There are many photo spots in booths of decorated rattan that look like a nest, star, flowers, tip of a boat, and swings. The staff will be happy to help visitors to take the best pictures with the background of the stunning landscape of Buyan lake. The entrance fee for this place is Rp50.000 which includes all access to photo booths.
Along the street, there are a bunch of restaurants and local warung to take brunch or lunch overlooking the lake. The menu is generally Indonesian dishes like fried rice, sate, meatballs, and noodles. Sipping the coffee farmed by locals is also recommended which is cost around Rp5.000 to Rp20.000.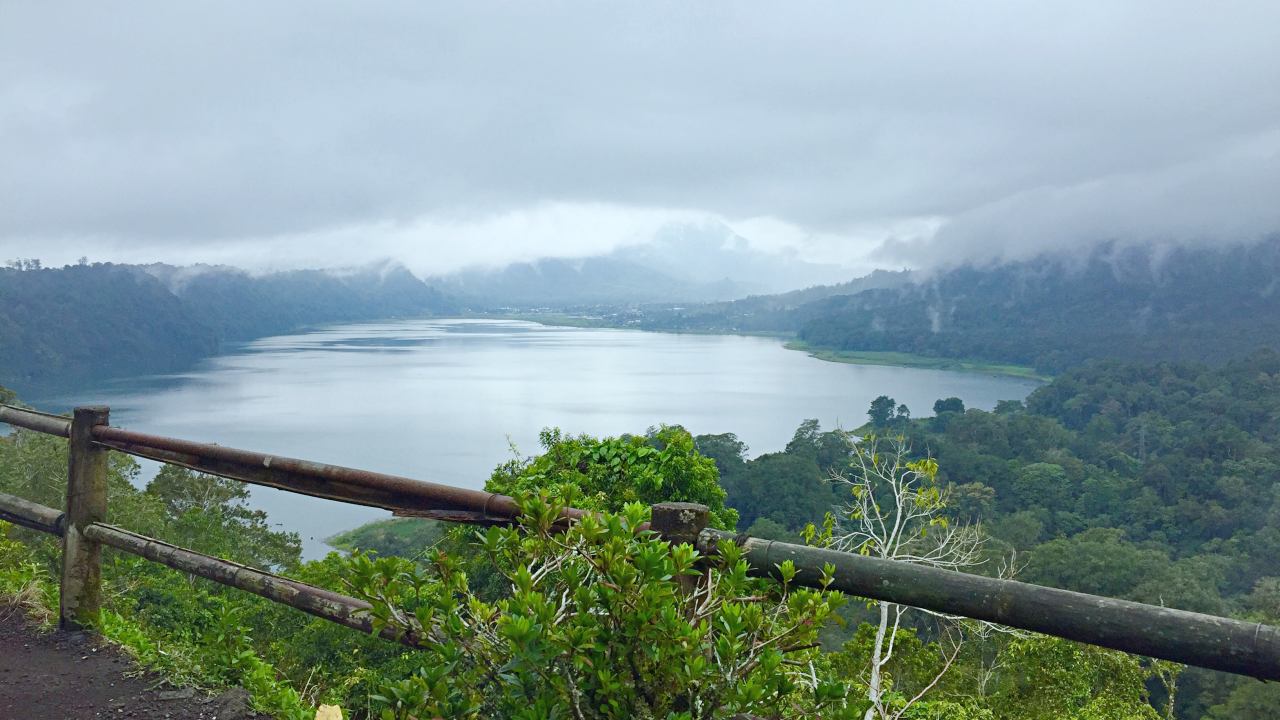 Facilities 
Decent facilities are available such as clean toilets and changing rooms. There are snacks and drinks stalls, a gazebo, a rest area, and trash cans throughout the walkways. Recently, there is new camping areas. There is no additional cost to enjoying this facility because it includes in the ticket fee.
Keep in mind that all the equipment for camping is not provided. So campers have to prepare in advance and bring their own equipment. The camping areas are accessible from 4 PM to 11 AM.
See: Guide To Explore Munduk Waterfall Eco Village. 
How To Get To Banyu Wana Amertha Waterfall
There is no public transportation pass through the Banyu Wana Amertha Waterfall areas. It is located in a quiet rural area, but here is the foremost suggestion to reach the place. First, rent a scooter, this is the best choice for traveling on a budget. The average price for a day's rent is Rp70.000 to Rp120.000. 
The second option is to rent a car with a driver. This option is perfect for group travelers of 4 to 6 people. The price range for car rental is between Rp500.000 to Rp800.000 for 10 hours. 
See: West Bali National Park Complete Guide.
Address & Location 
Banyu Wana waterfall is located in Jl. Bhuana Sari, Wanagiri, Sukasada, Buleleng, Bali 81161.