Gunung Payung beach
Entrance Fee: Rp4.000
Opening Hours: Open 24 Hours
Telp. Number: -
Address: Jl. Gunung Payung, Kutuh, Kuta Selatan , Badung , Bali, Indonesia, 80362.
Situated between the famous Pandawa Beach and Nusa Dua Peninsula. Gunung Payung is another hidden beach with breathtaking views that offers a bunch of water attractions to do. The coastline of the beach itself is not as wide as many beaches in general. But that is what makes Gunung Payung Beach feels like a private beach with a nature-best atmosphere.
This white-sand beach is attached to Gunung Payung Cultural Park and the sacred Gunung Payung Temple which means there are more areas to explore. There is a natural carved amphitheater facing the south ocean that is often used for dance performances, festivals, and concerts.
Next to the cultural park is Gunung Payung Temple, it is a big and unique white architectural holy place with great sea views. However, visitors can only step into the outside areas where some monkey tribes habituated in the temple's vegetation.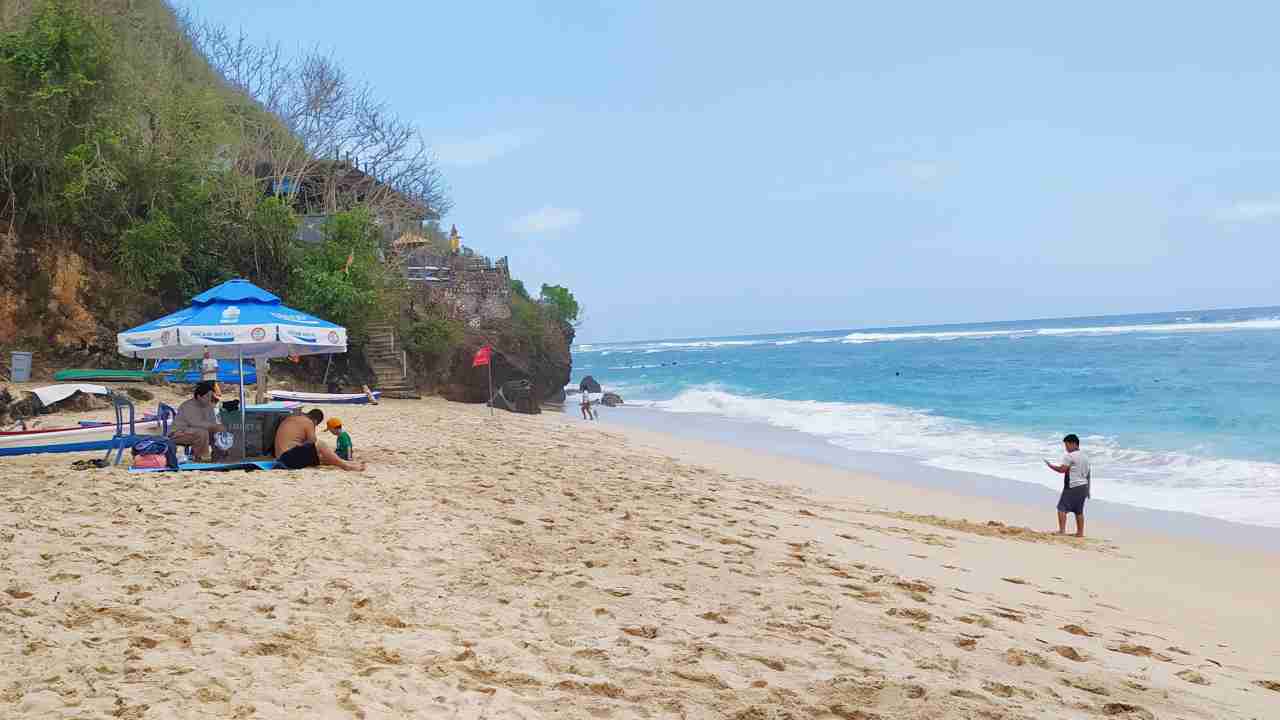 Gunung Payung Beach Entrance Fee
The admission fee for Gunung Payung Beach is reasonably cheap. The entrance ticket is Rp4.000 per person. Whereas the parking fee for a scooter is Rp2.000 and Rp5.000 for a car. The shuttle ride will charge visitors Rp15.000 for a return trip.
Gunung Payung Beach Entrance Fee
Ticket
Rp4.000
Shuttle service
Rp15.000
Nearby: Pandawa Beach, Ticket & Top Things To Do.
Gunung Payung Beach Opening Hours
The beach is open every day for 24 hours except on Nyepi. Generally, tourists will start flocking the beach in the afternoon from 2 to 5 PM. Bear in mind the shuttle bus will operate until 7 PM, right after sunset. So visitors have a time limit to leave the beach with the shuttle. Otherwise, guests will have to go back to parking areas through hundreds of stairways in the dark.
Gunung Payung Beach Opening Hours
Every day
Open 24 Hours
Shuttle service
19:00
Nearby: Guide To Explore Nusa Dua Beach & Temple.
Gunung Payung Beach Giant Cave
The beach is located in Kutuh village, Badung. It takes nearly 40 minutes to ride from Ngurah Rai Airport and 20 minutes from Nusa Dua Beach. Many people often think twice about planning to visit a hidden beach located underneath rugged limestone.
Fortunately, a shuttle service is available here so visitors can skip over thousands of stairs by taking a shuttle bus. Just around the corner of the beach, there is a massive cave that formed when the strong waves broke the cliff. It is the perfect place to lie down and rest when the sun is way too hot.
The sandy ground with an exquisite landscape is the favorite spot to take pictures as well. This secret cave is definitely the most highlighted feature of the pre-wedding venue of a seaside gateway.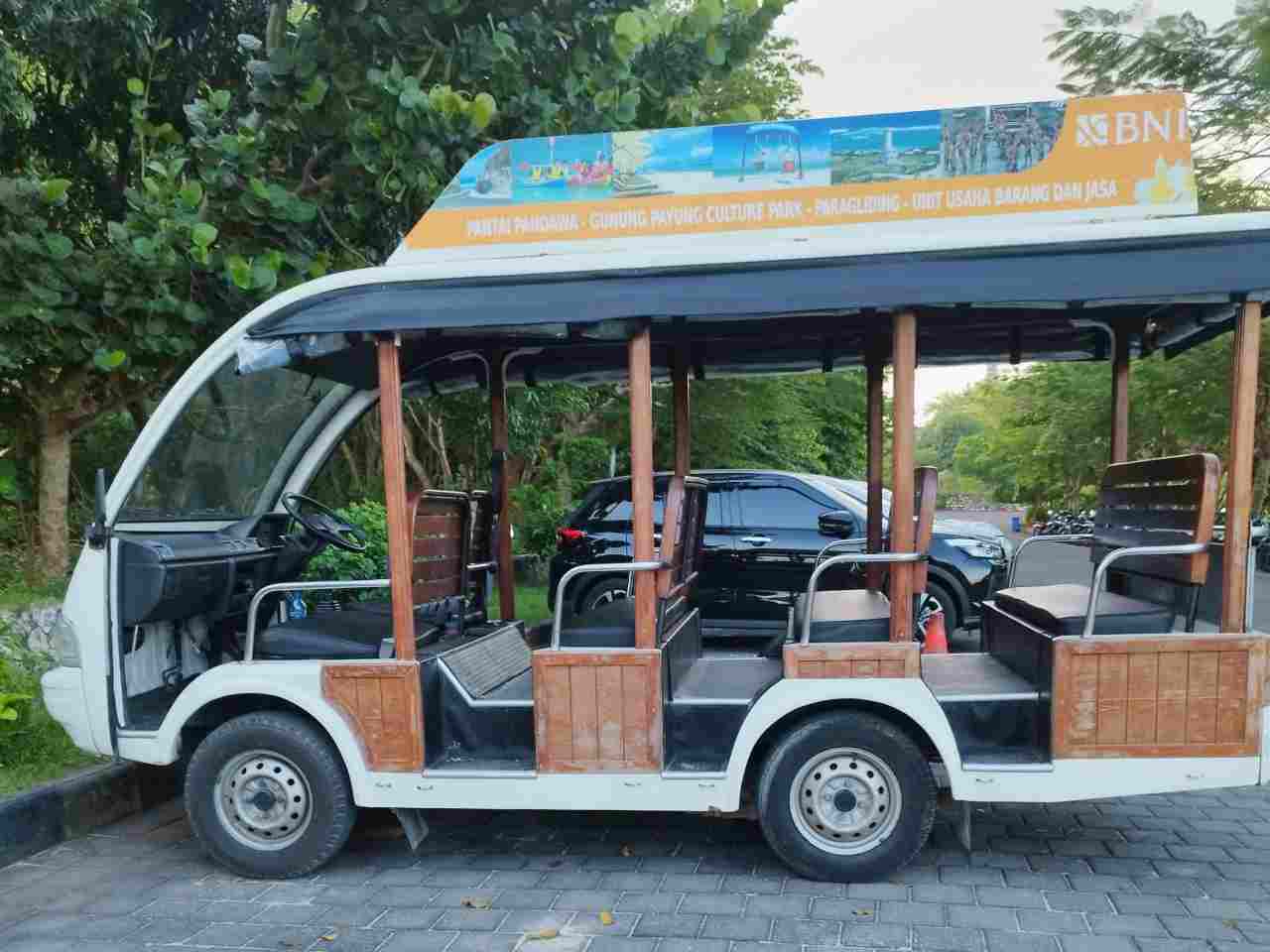 Paragliding
Exploring the stunning views of Gunung Payung Beach from the air is perfect for adventurers who looking for an extra adrenaline rush. The Bukit Peninsula of South Kuta is a highland with several secret beaches hiding behind the cliff, including Gunung Payung Beach.
The top of Gunung Payung cliff is the take-off point of paragliding that is available when winter in Australia. It normally happens from April to July. The ticket pass for tandem paragliding recreation will cost $55 which includes flying with a qualified instructor, photos, and video footage.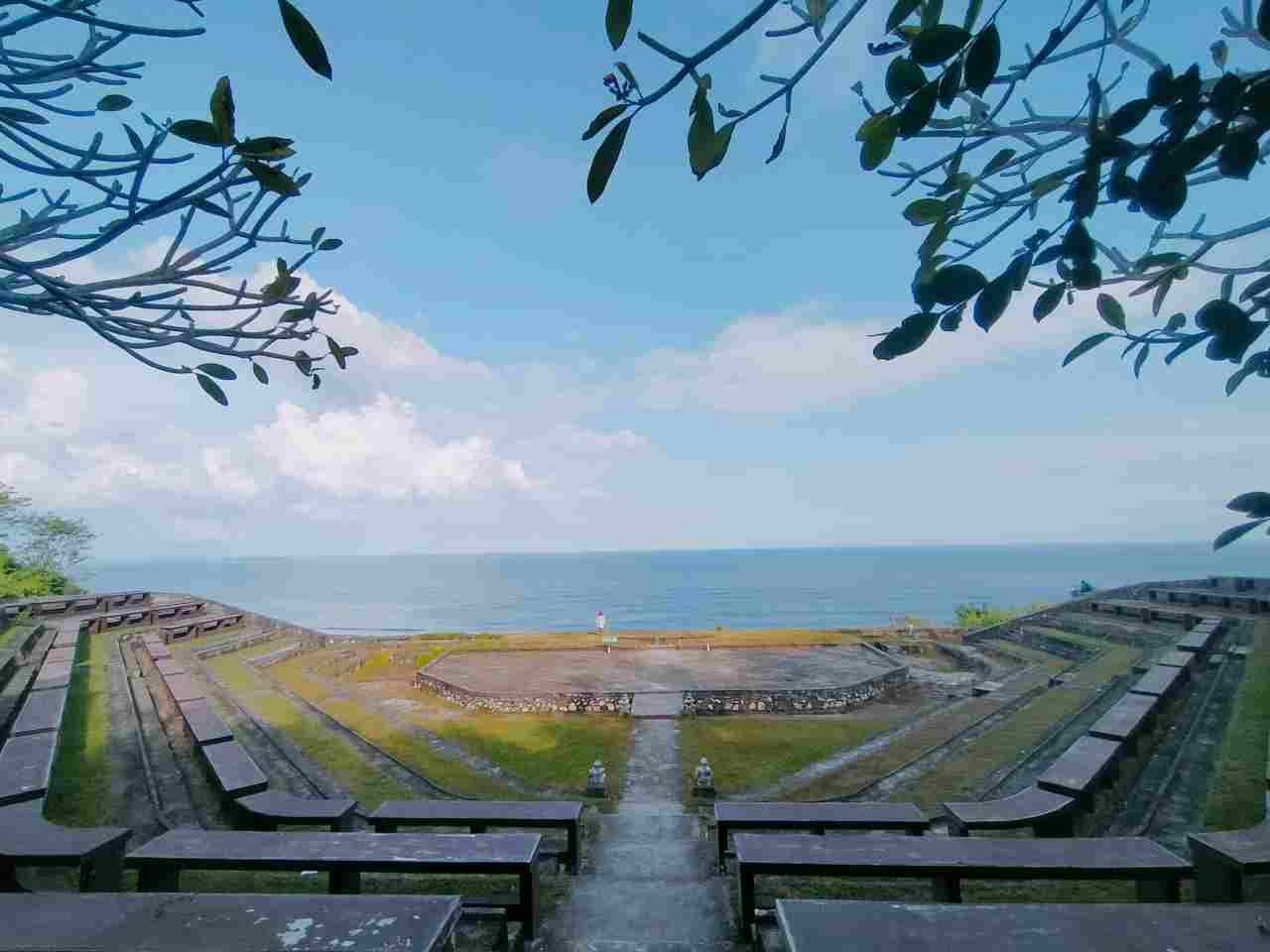 Water Attractions
Explore the pristine coral reefs with crystal clear water of Gunung Payung Beach should not be missed. The coral stretch almost forms like an underwater garden that protects varied marine animals. Visitors don't have to carry backpack tanks and other heavy snorkeling equipment.
The shallow reefs allow the beginner snorkeler to dive around. Just bring the snorkeling mask and enjoy the rest. For anyone who hesitates to swim but still wants to take pleasure in the water, kayaking or riding a canoe is the best choice. This particular experience will cost between Rp50.000 to Rp75.000 per hour to rent a canoe and two paddles.
The locals will help kayakers to get into the canoe from the seashore and push it into the water. And they also provide a safety box to store the belongings. The best advice before renting a canoe is to ensure the beach is at a low tide.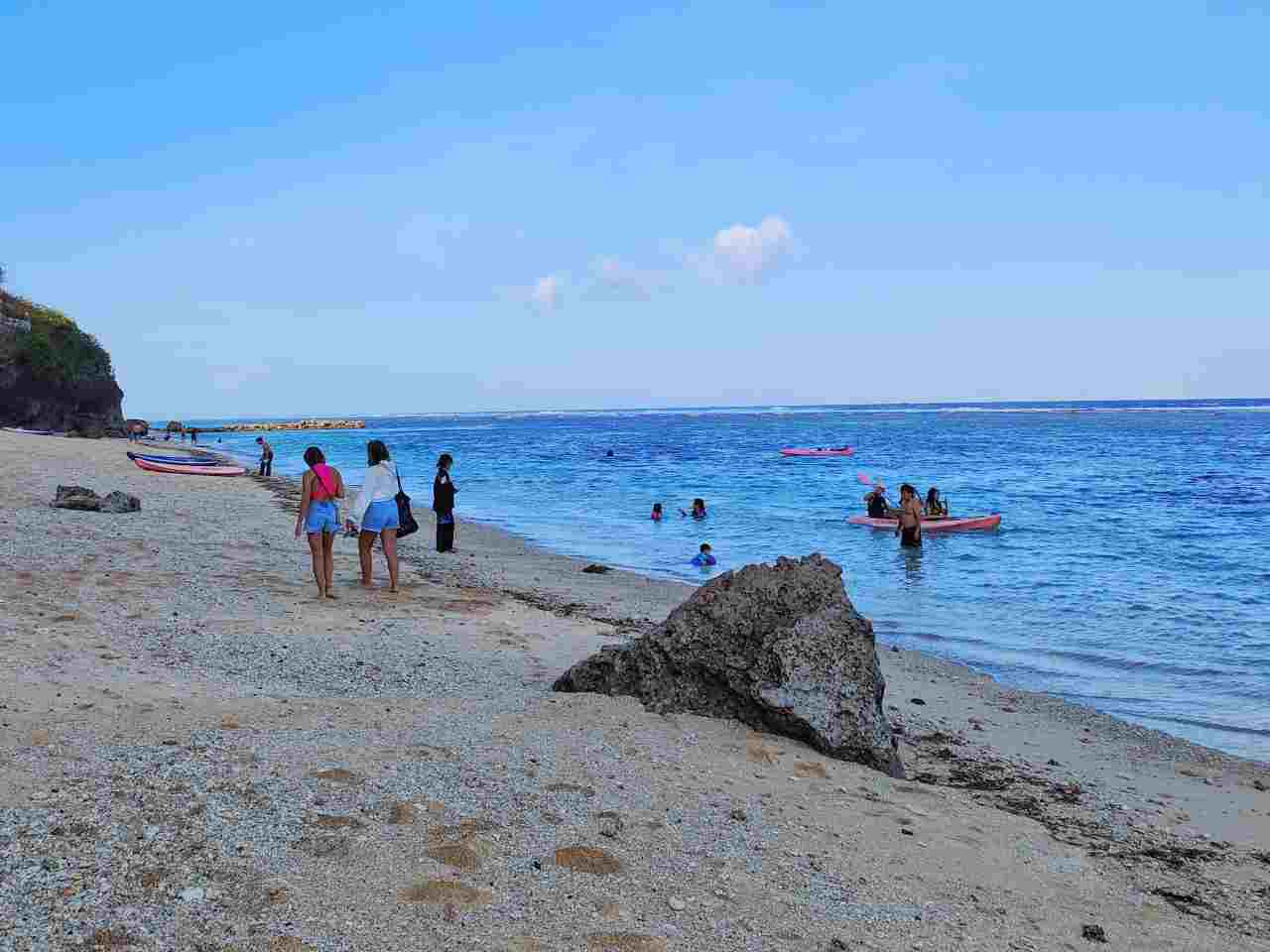 Surfing. The southern coast's waves in Bali are the best pair with surfing activities. Many adventurers and surfers avoid crowds and prefer secluded beaches like Gunung Payung to relish the water blast. Although many surfers said surf conditions in Bali are great year-round, please double-check the tide times and forecast before deciding to visit.
See: Melasti Beach Guide & Kecak Dance Performance Ticket.
Facilities
The locals are continuously developing facilities to make visitors comfortable while exploring the beach. Gazebo, toilets, parking areas, villas, and bungalows are scattered around the premises. However, warung as well as food and drink kiosks are only available near the parking area.
Travelers don't have to worry about stepping down countless stairs. A shuttle service would deliver guests from the entrance booth to the drop-off point close to the beach.
See: Tourists SIM Card, Price & Where To Buy.
How To Get To Gunung Payung Beach
Discovering hidden beaches in Bali is much more fun with either scooter or a car ride. Besides, there isn't any public transportation that reaches this beach. Access to Gunung Payung Beach is pretty easy from any tourist area. Renting a scooter is the cheapest option so far.
The rental place is available pretty much anywhere. So finding one won't be hard. The average price for a scooter is around Rp50.000 to Rp100.000 for day rent. Renting a car is an option for a group travelers between 4 to 6 people. The price range for a car rental is between Rp500.000 to Rp800.000 for 10 hours tour.
See: Bali Airport Guide, Airport Transfer & Public Transportation.
Address & Location
Gunung payung beach is located in kutuh village, Kuta Selatan, Badung, Bali 80362.