Pandawa Beach
Entrance Fee: Rp15.000
Opening Hours: 07.00 - 19.00 WITA
Telp. Number: -
Address: Jl. Pantai Pandawa , Kutuh , Kuta Selatan , Badung , Bali, Indonesia , 80361.
Hidden behind steep hills on the southern shore of Bali, lay Pandawa Beach. Situated near an old limestone quarry, Pandawa Beach once is a secret beach. It was not until the government cut the hillside to build a road that the beach becomes accessible.
After access is easy, it becomes a new favorite among beachgoers in Bali. In 2018 alone, more than half a million foreign tourists visited Pandawa. Pandawa Beach features a breathtakingly longshore that stretches for 1 km long. The sand is white, meeting the turquoise ocean waves.
Compared to Kuta Beach and other more popular beaches, Pandawa is clean and free from any debris. The government awarded Pandawa Beach with Indonesia Sustainable Tourism Award (ISTA) in 2018 due to its good management.
Because Pandawa Beach borders the southern sea, the beach is prone to rough currents. Strong waves are great for surfing in good weather. However, precaution is advised especially during the monsoon season when the tide can go as high as 2,5 meters. Pandawa Beach is also subject to rip currents. A strong narrow current can be dangerous for swimmers.
Pandawa Beach Entrance Fee
Pandawa Beach's entrance fee for international tourists is Rp15.000. Umbrella beach and chair rental will cost Rp50.000 but are negotiable. While for the parking fee, cost another Rp3.000 for scooters and Rp5.000 for cars.
Pandawa Beach Entrance Fee
International Tourist
Rp15,000
Parking fee
Rp3,000 (scooter) / Rp5,000 (car)
Buy Timbis Paragliding Package
Rp1,200,000 – Rp1,400,000
Nearby: Garuda Wisnu Kencana Statue & Performance Schedule.
Pandawa Beach Opening Hours
The beach opens every day from 7 AM to 7 PM. Pandawa has no shade or trees. So it's best for beach guests to rent one beach umbrella and a day bed.
Pandawa Beach Opening Hours
Every day, close on Nyepi day
07:00 – 19:00
Nearby: Top Things To Do In Melasti Beach & Kecak Performance Ticket.
The Statue of Five Pandawas
Before entering the beach, notice there are 6 statues welcoming. Make a quick stop to see these works of art. The statues, inspired by the Hindu mythology Pandawa, give the beach its name. These are the five Pandawa brothers and their mother, Kunti. Each is carved inside a hollow. Facing the sea, they stand as if guarding.
Lounging on Pandawa Beach
A clean and untouched beach. Pandawa is a dreamy place to lounge around just watching the day go by. Never get tired of the ocean view, blue and teal water extends far into the horizon. The sound of waves chasing each other is the best soundtrack nature can provide. The fewer crowds are an additional blessing.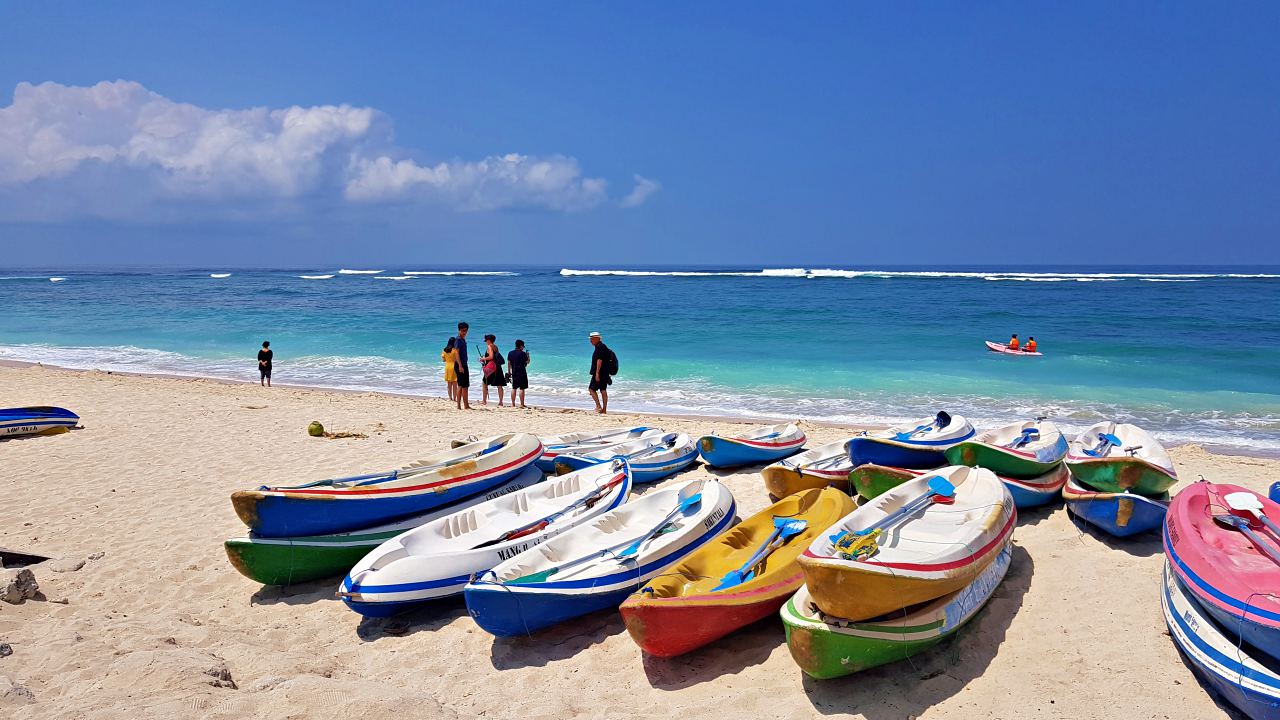 Sunbath until getting the shade of tan as desired. Sunblock is a must since the sun here can be unforgiving – there isn't any tree. Getting up and walking into the water lying under the sun gets boring. The water is swimmable, only be careful with the sharp rock at the bottom.
Water Sports at Pandawa Beach
The waves at Pandawa are great for surfing and calm enough for kayaking. Surfing courses, like in Kuta, teach eager students from beginner to intermediate. At least try one – or two- between these water sports. Either chasing the waves with a surfboard or paddling around with a kayak, is fun.
Renting a canoe costs Rp50.000 while a surfing lesson starts from Rp100.000.
Timbis Hill Paragliding
Pandawa Beach is also a good site to do sky sports. The high cliffs around make it possible. A nearby hill called Timbis is a favorite launch point for paragliding.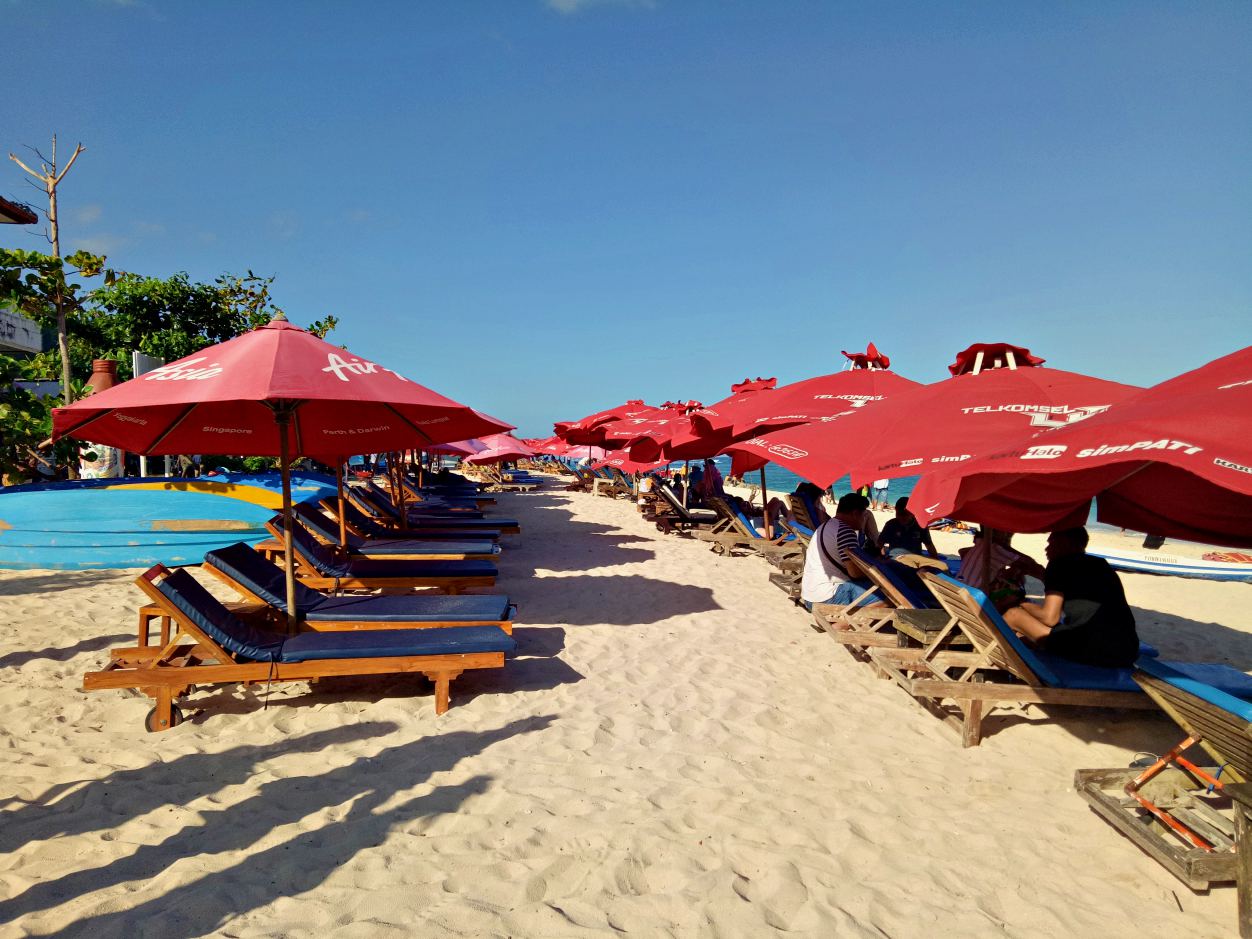 Choose a tandem paragliding for visitors without prior flying experience. Accompany by reliable and professional pilots. There is no reason to worry about safety while enjoying an unforgettable view.
The Last Seaweed Farm
Before opening for tourism, Pandawa Beach is a seaweed farm. Along the coasts, seaweed patches are used to fill the blue coastline. Pandawa then grew into a commercial tourist site. Although seaweed farming here has not completely disappeared. The number of farms is decreasing.
Observe what's left from those quieter days, the fisherman tending their seaweed patch. Once in a while, locals still do fishing in the seawater. Enjoy the sight while it lasts. Because who knows, with all the resort constructions nearby, tourists might not see such activity like this again in a few coming years.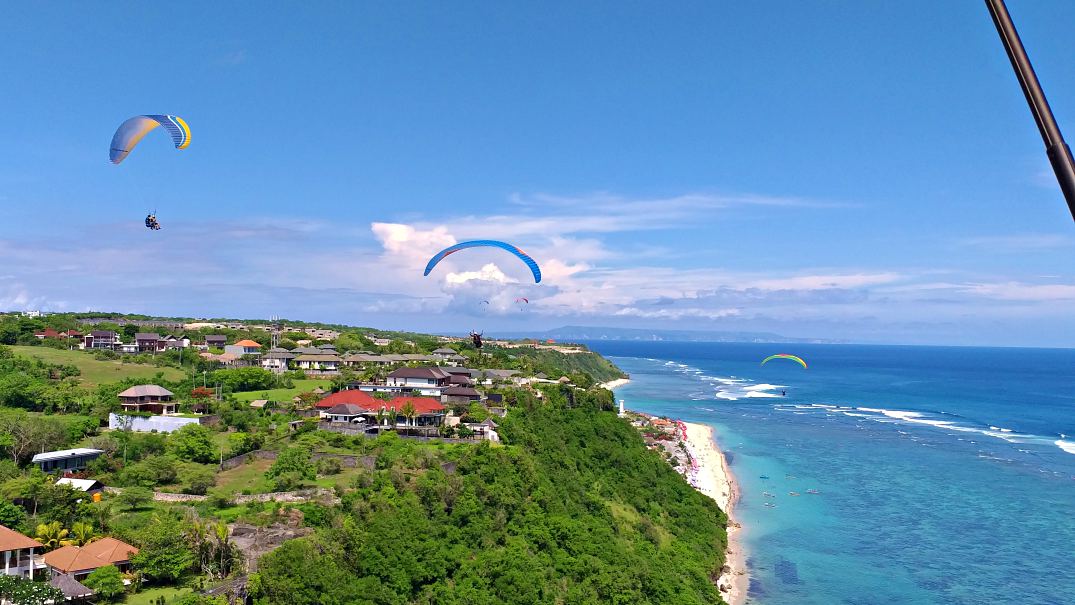 Nearby Top Destinations
Consider checking out other top destinations while being on this "foot" part of Bali Island. Nusa Dua is a 20 minutes drive from Pandawa. The all-inclusive beach is famous for its selection of 5-star resorts. From the banana boat to jet ski, the choice for watersports here is more varied than in Pandawa.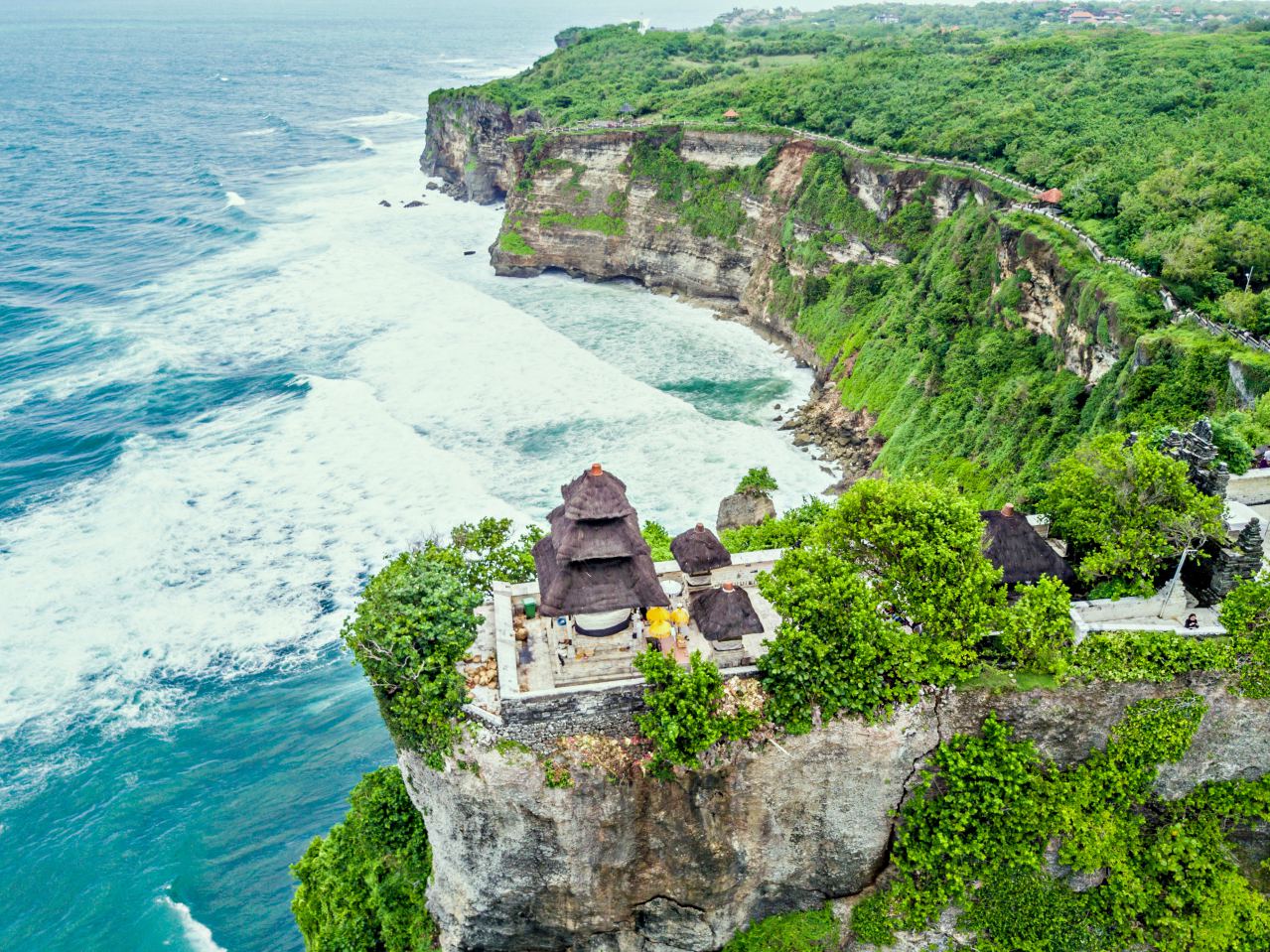 Uluwatu temple is 30 minutes drive westward. Get spoiled by the beautiful ocean view on the way up to the temple. Keep belongings at hand because monkeys here are famously mischievous. There's a traditional Kecak dance performance held every day around sunset.
See: Guide To Explore Gunung Payung Beach & Top Things To Do.
Facilities
The beach has a spacious parking lot. Other public facilities are still limited to toilets (Rp2.000) and washing rooms (Rp5.000). Small restaurants along the beach offer food and drinks at a reasonable price. There is a rental service for kayaks and umbrellas. Little souvenir shops are also available.
There are 2 ATM machines on the spot. A praying room, spacious parking spot, and health clinic are there as well.
See: Indonesian SIM Card, Price & Coverage.
How To Get To Pandawa Beach
There is no public transport that stops in front of Pandawa Beach. Besides, it's still quite far (about 1,6 km) from the ticket gate to the beach. A private vehicle is the best way to get there. Rent a motorcycle at Rp60.000/day or a car at Rp600.000/day. It will take 40 minutes to get to the beach from the Kuta area. Pandawa Beach is accessible by following Ngurah Rai Bypass southward.
At the Jimbaran intersection, take the right lane toward Kampus UNUD road. Follow the road for 2,6 km until the Udayana University intersection. Then take a turn left to Goa Gong Street and follow this route: Goa Gong Street – Sarmawangsa – Melasti – Pantai Pandawa road.
Nearby: Green Bowl Beach, Attractions & Temple.
Address & Location
Pandawa Beach location is in Jl. Pantai Pandawa, Kutuh, South Kuta, Badung Regency, Bali 80361.