Jogja National Museum
Entrance Fee: Free Entry
Opening Hours: Monday - Friday 09:00 - 17:00, Saturday 09:00 - 12:00
Telp. Number: -
Address: Jalan Professor Ki Amri Yahya No.1 , Pakuncen , Wirobrajan , Yogyakarta, Daerah Istimewa Yogyakarta, Indonesia , 55167.
Yogyakarta is the center of art and culture in Java. And without any doubt, people know it already. From an ancient site to a traditional heritage. But for modern arts, then it's definitely Jogja National Museum to gaze at. The museum is the mecca of contemporary arts in Yogyakarta.
It hosts amazing art collections from local to international foreign artists. And not just art from popular artists but newcomers as well. To point out, the museum is the best spot for not just an art enthusiast. Even local students love to hang out and check out the museum from time to time.
The museum building occupies a former Indonesian Academy of Fine Arts (ISI) building. The white-painted facade isn't always as elegant as it is now. It was neglected for some time in the past. Until the art institution decides to renovate it back in 2006. At that time being, the Jogja art community have no place to exhibit their artworks. Hence it's the original idea to build the museum.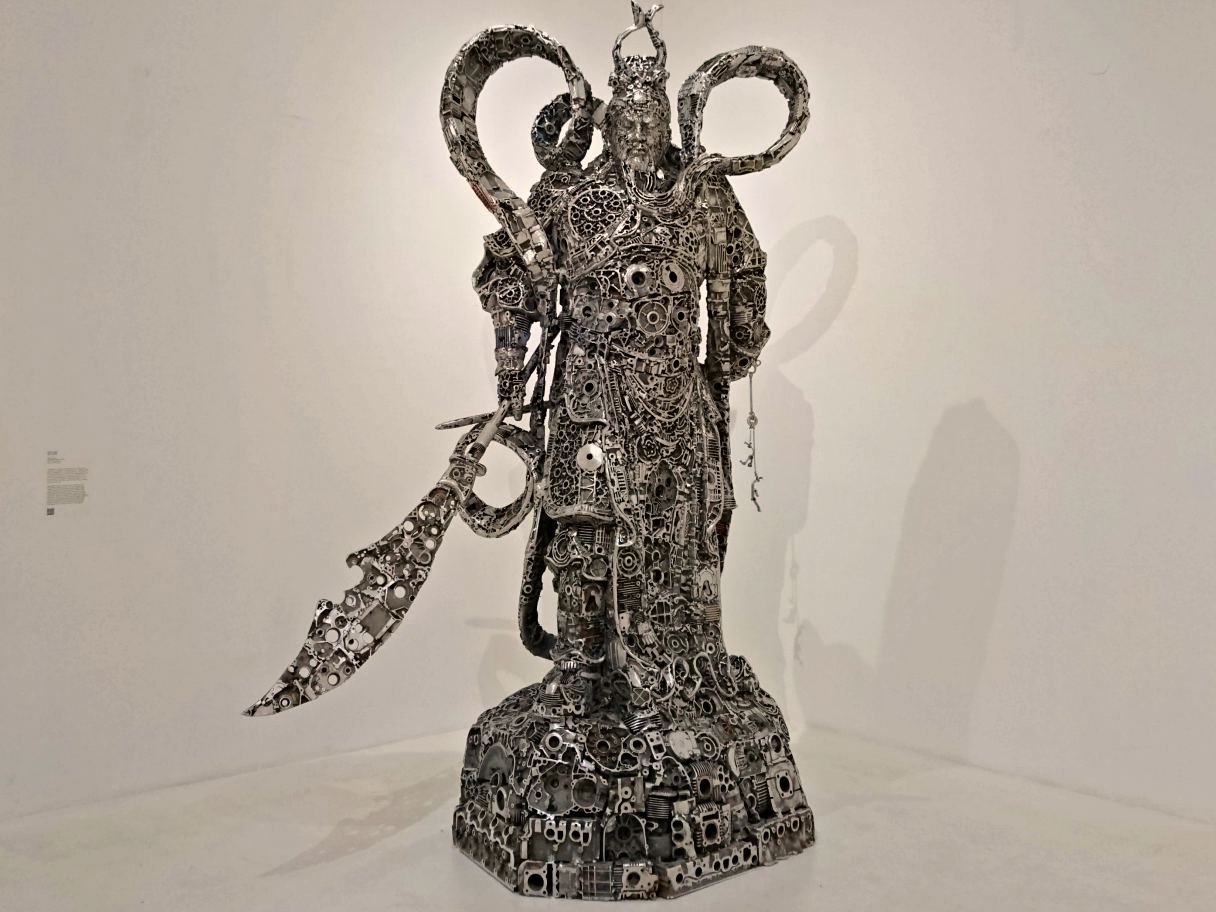 Later then, the building is renovated into an art hub. The white building represents a white canvas. Ready to paint at any time. Almost every major art event is held in Jogja and hosted by the museum. And when it does, temporary art installations adorn the blank exterior.
Jogja National Museum host many important art events. for instance, Exhibition such as ART JOG and Biennale Jogja. In the future, the museum is planning to expand. Adding a library, more showrooms, and artists' residence.
Jogja National Museum Galleries
Galleries at Jogja National Museum are categorized into several sections. The main gallery showcases the museum's current highlights. Usually from the artists in residence or guests artist's collections at the moment. While the museum's permanent collection comprises selected works.
Some of them are purchased arts, grants, donations from artists, or institutions. The permanent collections are displayed in other gallery sections. Some are in the fine art gallery, statue room, and kriya room. Walk through the fine art gallery to see the museum's paintings collections.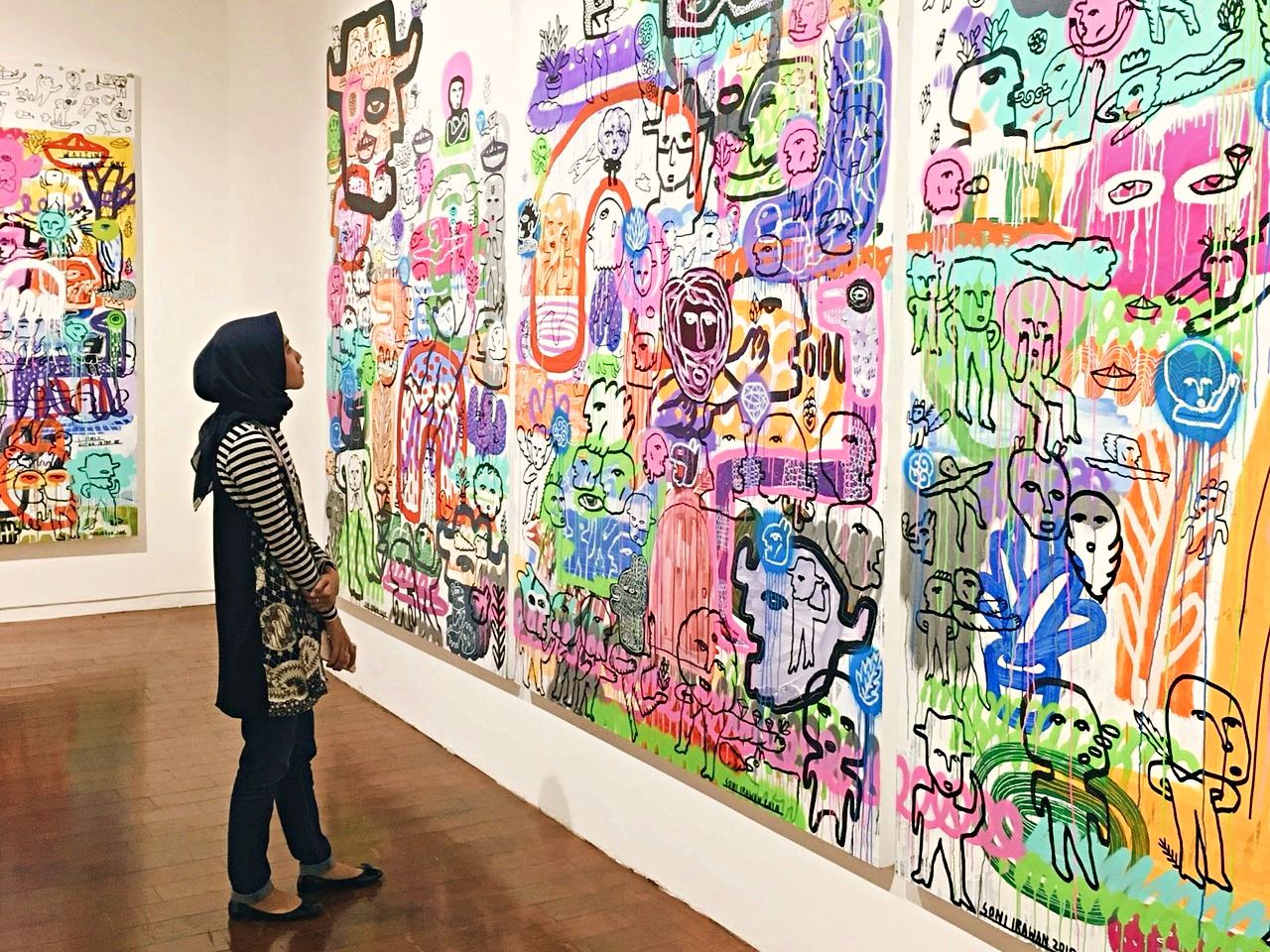 Contemplate abstract and conceptual arts. Muse at each of its meanings. The fine art gallery is also the gallery for art installation and design works. The Statue room, as clearly stated in its name displays the popular work of local sculpture.
Kriya's room focuses on displaying handicrafts arts. Here, museum guests could see pottery and art ceramics. In addition, the textiles arts details such as batik, wooden carving, and traditional handicraft.
Citizen Gallery
A part of the Jogja National Museum is dedicated to less-known names. And the previously unheard. This particular gallery is inspired by a belief. That everyone has the right to express their artistic side. It often displays the works of newcomers. It's like giving them the opportunity to be in the line for the first time.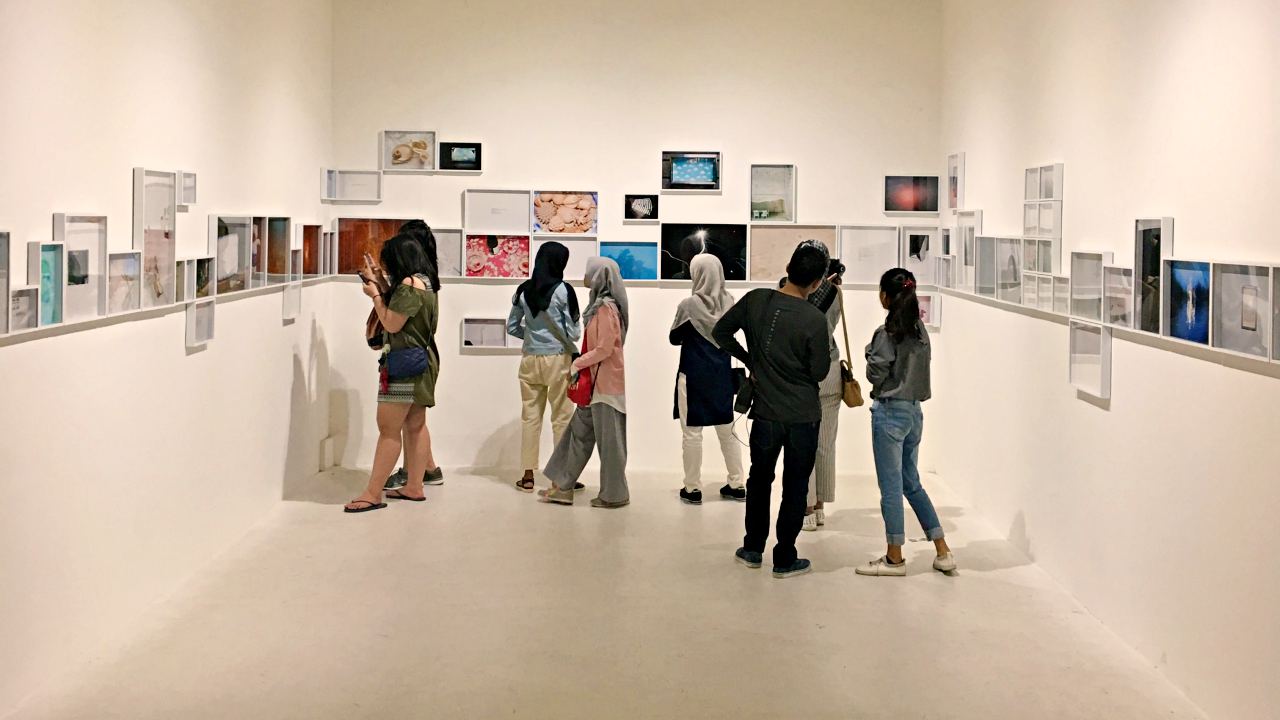 Walk into the room and discover these new talents. By any means. It's no less interesting than the work of a more established artist. Some dare to cross boundaries, break tradition, and provide fresh perspectives.
Workshops & Events
From time to time, Jogja National Museum hosts events and special exhibitions. The two most popular are ART JOG and Biennale Jogja. The ART JOG is an annual event. Where local and international artist exhibits their finest artwork under a certain theme.
During the event, there will be a guided art tour.  A meet and greet with the artist also cultural performances. This year's event will be held from July 25th to August 25th. Biennale is a similar event to ART JOG. Only it is held every two years.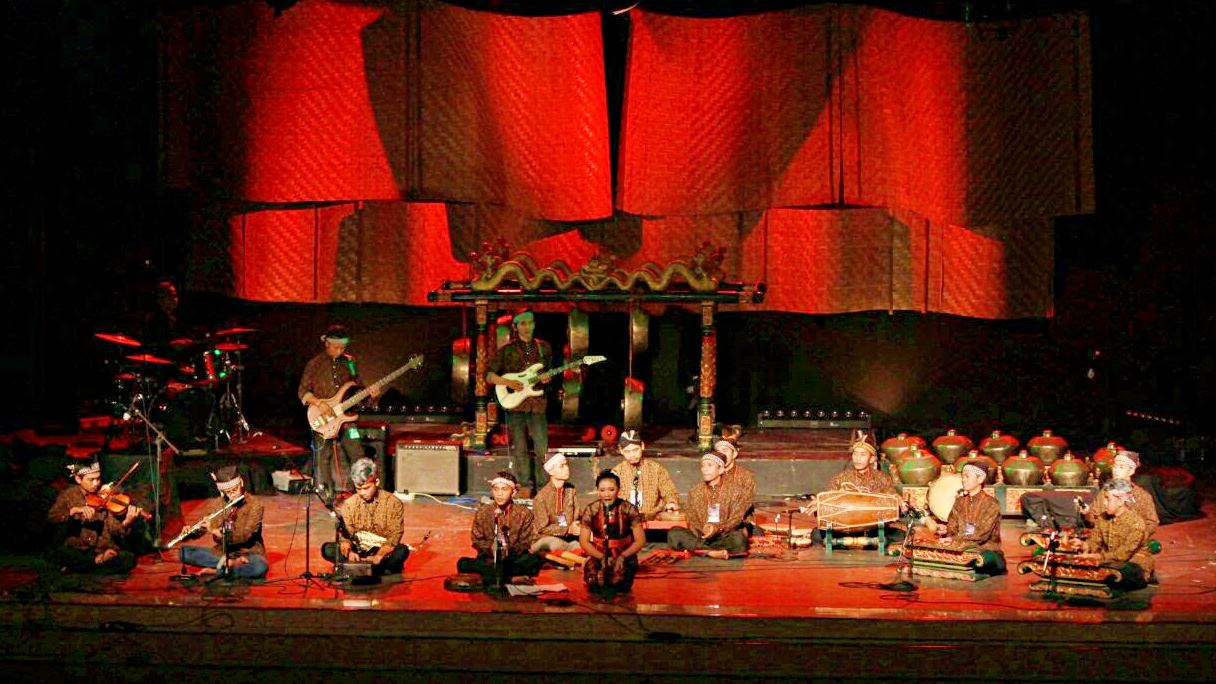 It's also a thematic one. This year's theme is "Indonesia together with Southeast Asia". It's the part of Biennale Equator series. Comprising countries around the equator as the participants. Visitors will need to wait until November for Biennale.
Smaller events are also available throughout the year. For example, on 9 March JNM will host National Music Day. There are also art-related workshops and seminars to attend.
The Museum Art Shop
After venturing into the galleries. Make sure to take a peek at the Jogja National Museum art shop. Here, visitors can find merchandise made by art creators. Shirts, clothes, bags, and small accessories with custom designs. The merchandise will not be found elsewhere.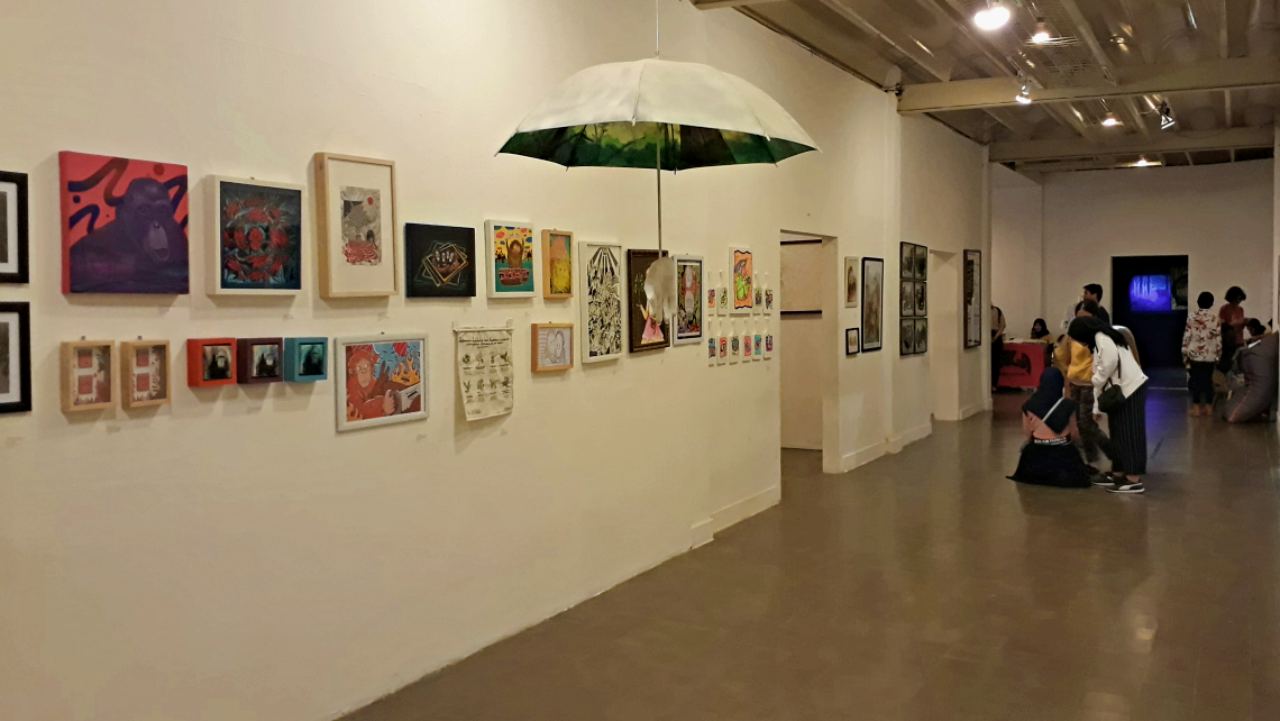 Jogja National Museum Opening Hours
Jogja National Museum opens every day except on Sunday. The operational hours are from 9 AM to 4:30 PM.
Jogja National Museum Opening Hours
Monday – Saturday
09:00 – 16:30
Nearby: Fort Vredeburg Museum, Attraction & Things To Do.
Jogja National Museum Entrance Fee
On regular days there is no entrance fee charged for museum visitors. However, during special events like the Art Jog. Museum visitors will get charged an entrance fee. Usually, it's free on the first day of the event. And Rp50.000 for the following day until the end of the event.
Jogja National Museum Entrance Fee
Regular day (non-event)
Free Entry
See: Kraton Yogyakarta Palace & traditional dance show schedule.
Facilities
Parking is adequate. Although it can cramp during the weekend. Inside the building, it's a spacious, three-story area, with good lighting. The museum is equipped with free Wi-Fi throughout its premises. However, no air conditioning inside. So it can be hot especially at noon. There's a canteen at the corner of the building selling food and drink.
See: Prepaid SIM Card for Tourists, Price & Provider.
How To Get To Jogja National Museum
Jogja National Museum is within close distance from the city's popular spots. It's a 10-minute drive from Malioboro and Yogyakarta railway station. From Malioboro 1 Transjogja shelter hops on line 3A. Pay Rp3.500 for a one-way trip and stop at TJ Kha Dahlan 1 shelter.
The museum is on the right side of the shelter, just a 5 minutes walk. While from Adi Sucipto International Airport, passengers could hop on line 1A. Transit and change to another Transjogja bus at Malioboro shelter 2. In summary, there will be 2 bus rides and it cost Rp7.000 to get to the museum.
Other than public buses, ride-hail apps such as Gojek and Goride can be a faster option. From any area around Malioboro, riding a motorcycle cost around Rp10.000-Rp15.000. While booking a car ride via apps would cost twice.
See: Yogyakarta International Airport Terminal & Airport Transfer Guide.
Address & Location
Jogja National Museum is just a 15-20 minute walk from Yogyakarta Palace. It's located in Jl. Prof. DR. Ki Amri Yahya No.1, Pakuncen, Wirobrajan, Yogyakarta 55167.