Lombok Wildlife Park
Entrance Fee: Rp150,000 - Rp520,000
Opening Hours: 09:00 - 17:00
Telp. Number: -
Address: Jl. Raya Tanjung Sire, Sigar Penjalin, Tj., Lombok Utara, Lombok Utara , West Nusa Tenggara , Indonesia , 83352.
Lombok Wildlife Park is an example of passion meets purpose. The owner is an animal lover and hobbyist. This passion met the government's purpose to build a zoo that will answer locals' hunger for an edutainment destination. To attain this, the park hires a professional team trained to cover all the animals' needs.
The park opened to the public in 2017, with a man-made forest environment to mimic the animals' real habitat. To give cool, shady surroundings, the owner planted trembesi, mahogany, oil palm, cashew, and palm trees. And, this is where strolling around in a forest environment with close proximities to animals is possible.
The park situates in Sigar Pejalin village, Tanjung, North Lombok. It is dedicated to those who like to experience close encounters and interactions with animals. To meet this, the guests are welcome to engage in activities that involve elephants, orangutans, reptiles, and birds. All in all, it's a great place to spend a holiday and be closer to nature.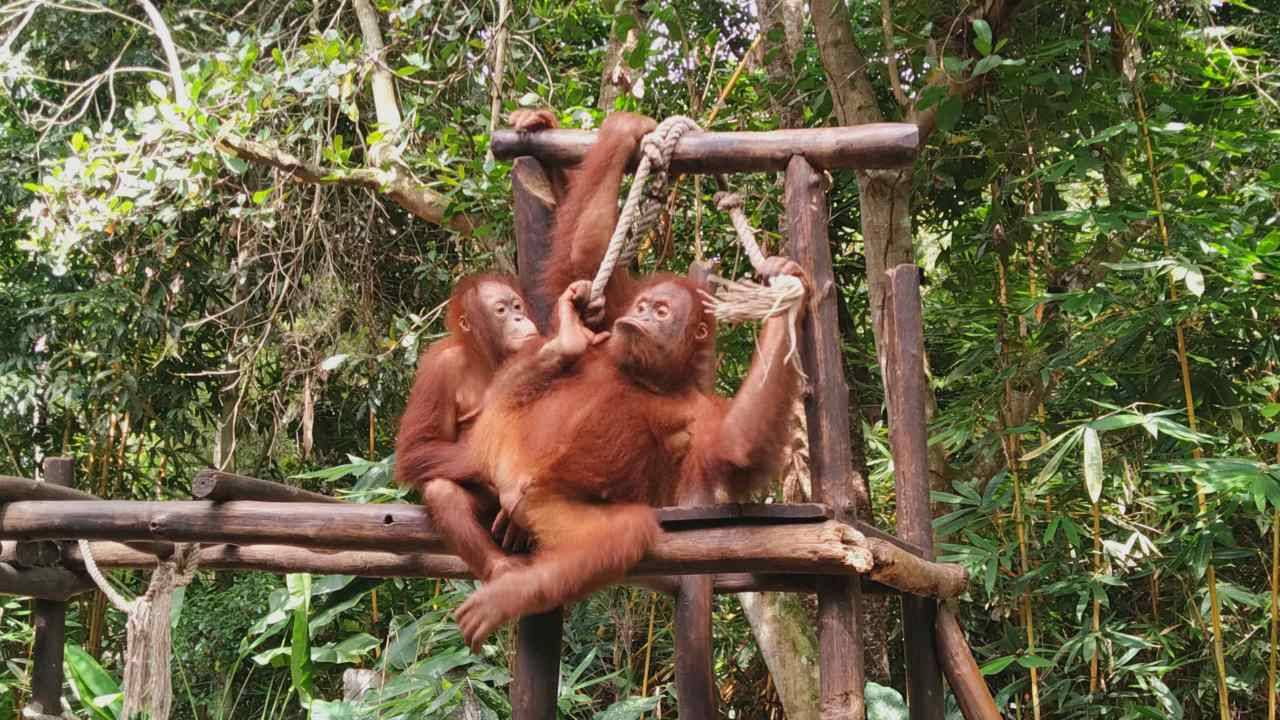 Lombok Wildlife Park Entrance Fee
The ticket to this spot costs Rp150,000 for kids (from 2 to 12 years old), and Rp200,000 for adults. There are additional costs to join activities. The activities come in packages with high tea or lunch that cost Rp360,000 to Rp555,000 for kids and Rp420,000 to Rp655,000 for adults.
Lombok Wildlife Park Entrance Fee Children & Adult
Buy Online Lombok Wildlife Park Package
Rp150,000 – Rp755,000
Entrance Ticket
Rp150,000 / Rp200,000
Lunch Package
Rp310,000 / Rp360,000
Elephant Bath Ticket (lunch included)
Rp415,000 / Rp490,000
Orangutan Interaction including lunch
Rp445,000 / Rp520,000
See: Gili Trawangan Top Things To Do & Complete Guide.
Lombok Wildlife Park Opening Hours
The Lombok wildlife mini zoo opens from 9 AM to 5 PM every day including on national holidays. To get the best, full experience and interact with elephants and orangutans. It's best to be here for the morning visit.
Lombok Wildlife Park Opening Hours
Every day
09:00 – 17:00
See: Guide To Explore Sendang Gile & Tiu Kelep Waterfall.
Family Friendly Spot
It is easy to stroll around the 4-hectare area even for kids. The enclosure has approximately 420 animals of 62 species that move freely as if in their own habitats. It will be amusing to get to know the animals.
In addition, it lies on the land just across the three gilis. Sure, it would be great to stop by while visiting the islets. What's more, there are activities in which guests can involve. Everyone can meet and greet and interact with the animals. But these activities only involve certain animals such as reptiles, aves, and mammal species.
Interact with Elephants
Lombok Wildlife Park organizes animals' daily activities to involve the guests. For example, elephants meet and greet. It is a thrilling experience of meeting the gentle giant, up close. Establish a bond with the elephant through touching, caressing, and petting their trunk. This invaluable interaction between humans and animals is held twice a day at 10 AM to 12 AM & 1 to 4 PM.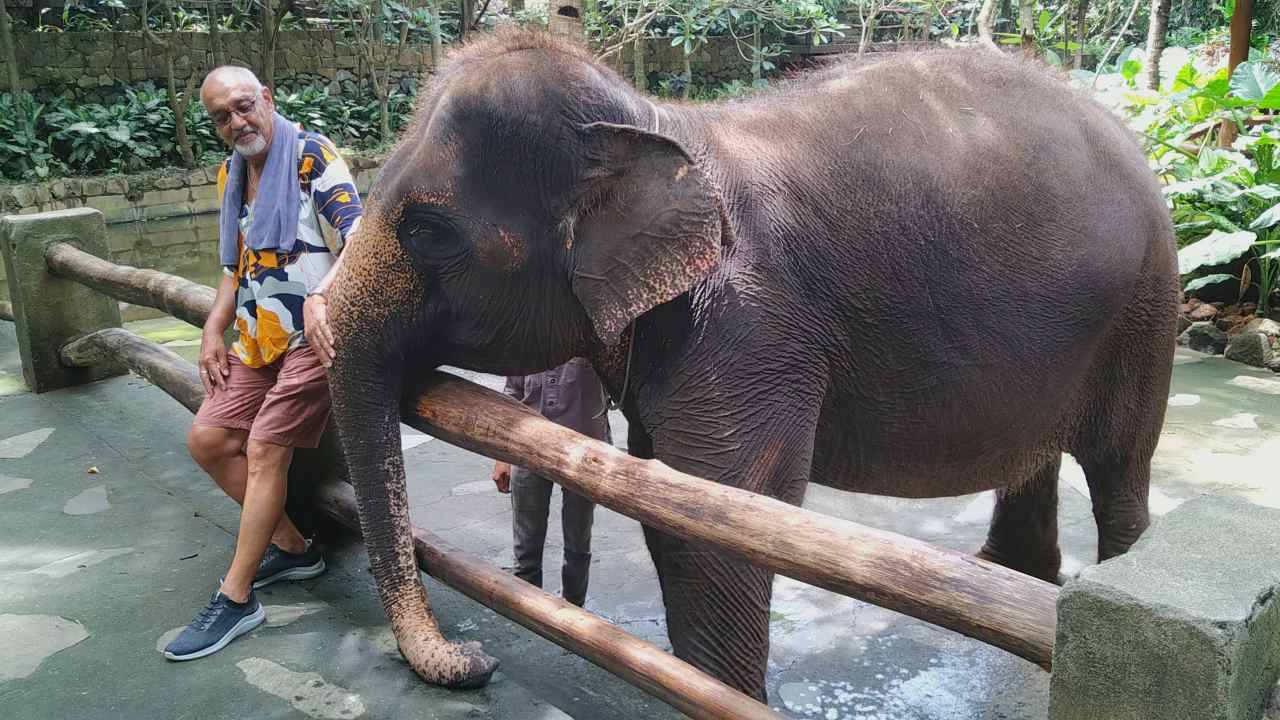 The other fun activity is the mud spa. Yes, the elephant is befriended with mud. The giants have no sweat glands and rely on mud to cool their bodies. Be in the mud with this loving giant, and have unforgettable memory captured in pictures. The elephant mud fun is undertaken at 1 PM and 4 PM.
Another must-do activity is feeding the elephant. Guests are welcome to join the experienced staff in this daily activity and take part to feed this animal. The fruit basket is available for purchase at Rp50,000.
Orangutan Encounter
Orangutan is the most charismatic animal. It also has gentle and easygoing natures that make them approachable. That's why the animals are the most popular in Lombok Wildlife Park amongst guests and staff. Here, guests can have a photo session from 11 to 12 AM & 3 PM – 4 PM.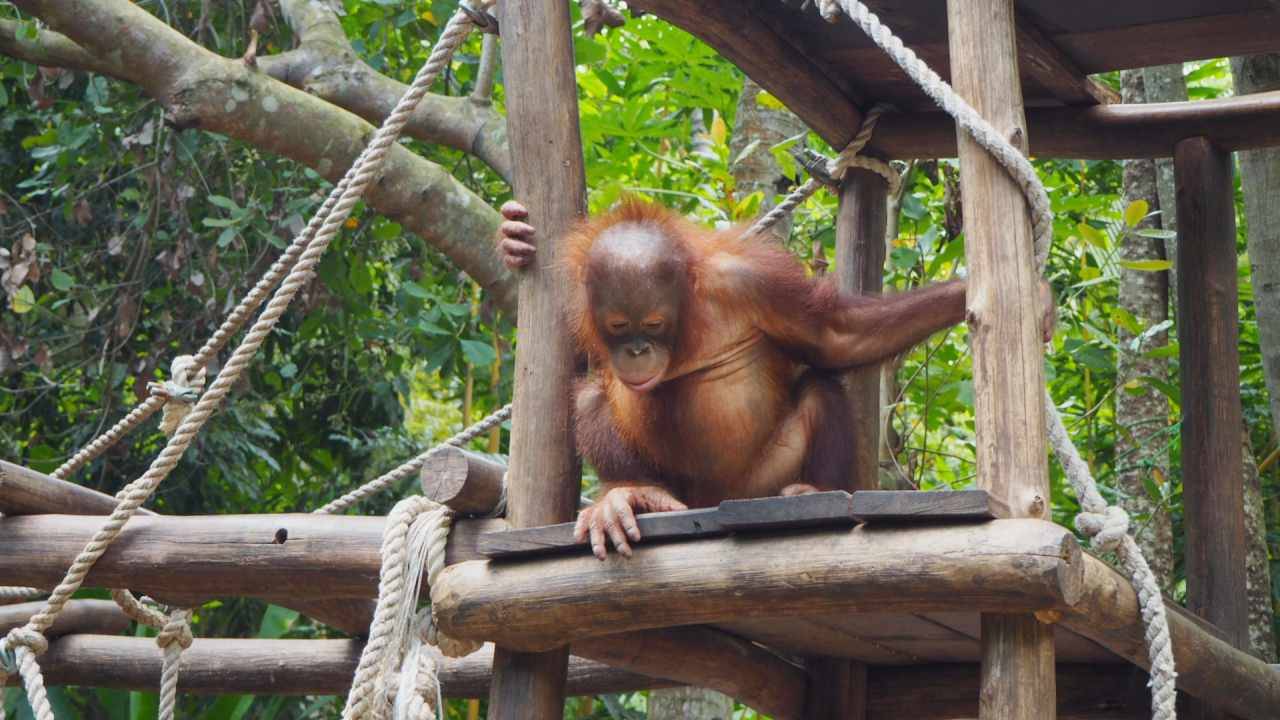 In addition, be ready for a heart melt by two baby orangutans. In their home, Kaka & Kiki's little forest, witness the two play and learn to climb. Of course, this is one of a kind experience for children.
Lory Kingdom
The Lory Kingdom welcomes everyone to meet and interact with Lories. Here, guests can feed and take pictures with them. And, get ready to be amazed by the beauty of vibrant feather colors while hearing their chirps.
Another close encounter with the feathered residents is in the bird sanctuary. All thinkable activities with birds can be undertaken here. For example, holding or having them perched on hands or shoulders.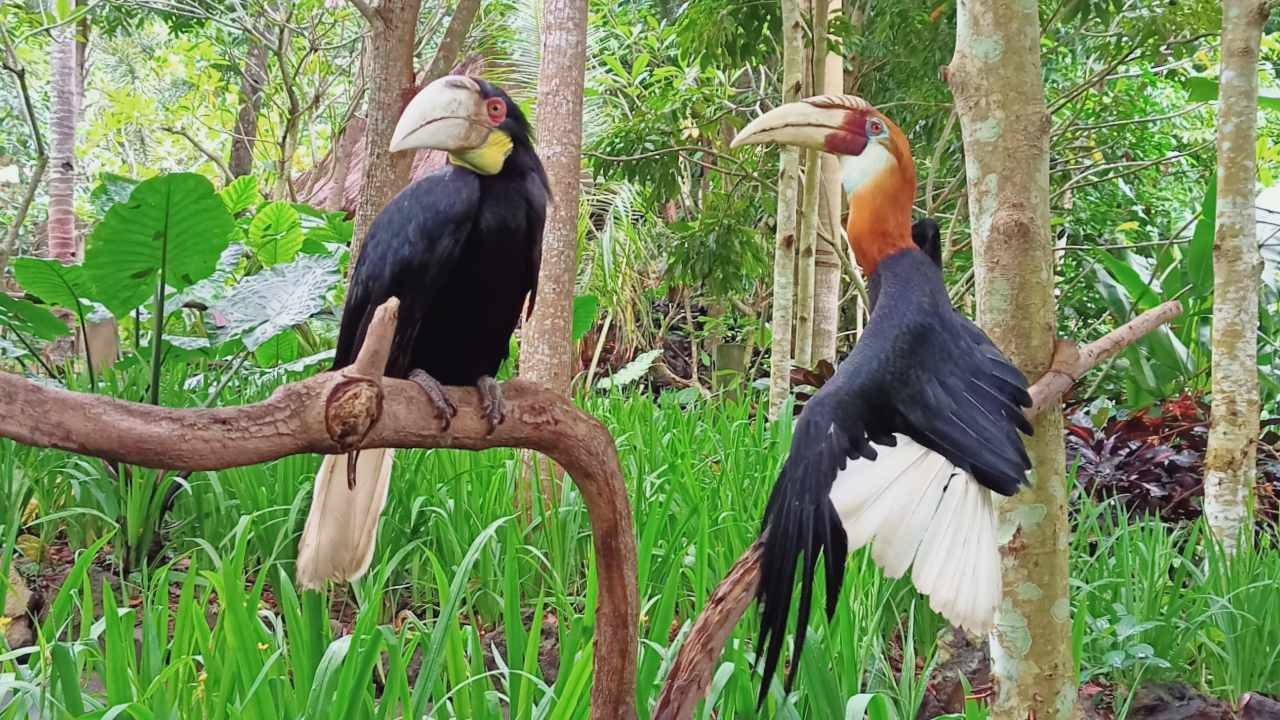 Close Encounter with Reptile
Ever think that python or iguana is scary? Change that mind already. With the guidance of professional staff, everybody would think that these reptiles are cute. Guests will see and play with these social reptiles. Moreover, the reptiles will show the guests how to put a great pose in front of the camera.
Other Animals Collection in Lombok Wildlife Park
Most of the animals here in Lombok Wildlife Park were rescued from their previous owners. Some are donations from various zoos throughout Indonesia. Some were bought from Australia, for example, the Pelican which is one of the signature animals in this zoo.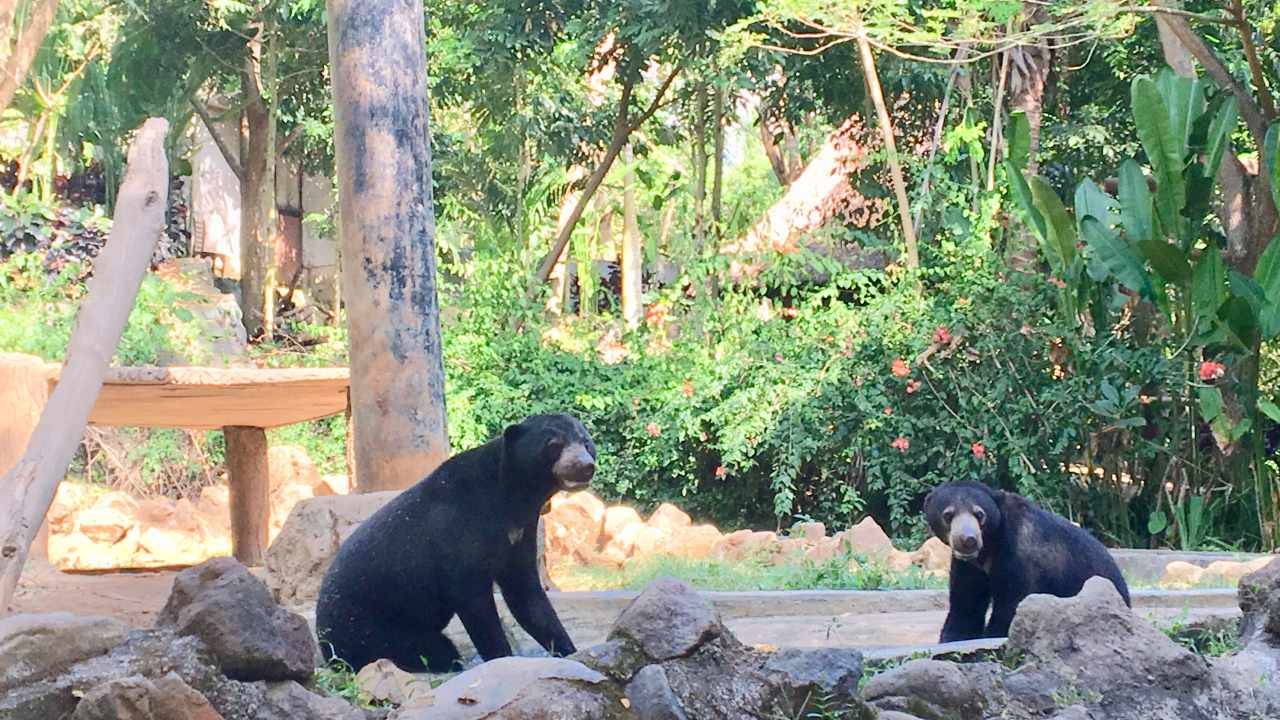 The others are hippopotamus, elephants, orangutans, owls, snakes, birds, peacocks, and crocodiles. There are also endemic animals such as the Sumbawa hornbill, Papuan Cockatoo, the bird of paradise, and the hippopotamus. Other than the elephant, the owner welcomes everyone to feed almost all of the animals here with a basket of fruit.
See: Guide To Explore Lombok Top Beaches.
Facilities
Lombok Wildlife Park is completed with facilities such as a parking lot with driver waiting space. Other standard facilities are toilets, a praying room, a picnic area, a restaurant, and a café. The activities are packed with drinks or meals since visitors are not allowed to bring food from outside. However, the restaurant serves fine dining with both international and local menus to cater to the guests' needs.
The prices range from Rp5,000 for additional dishes to Rp75,000 for the main course. Guests can take pictures and interact with exotic birds that will respond when the guests greet them. The rainforest setting is perfect to have a sip of coffee or eat various light snacks or delicious gelato. In the café, all guests can do this while watching elephants idle by and hearing the beautiful songbirds.
The spacey area is also perfect to hold gatherings. This is also the place where meet and greet with orangutans is held. For guests who want to bring home part of this park, there is Animalia Gift Shop and Invinity Photo Service. There is no ATM but the park accepts credit card payments.
See: Guide To Mount Rinjani, Segara Anak Lake & Summit.
How To Get To Lombok Wildlife Park
The park is only 12 minutes from Bangsal Harbour, North Lombok via Jl. Raya Mataram. Head south on Jl. Bangsal Baru, then turn left. Turn right onto Jl. Raya Mataram-Tj./Jl. Raya Pemenang, then turn left. Turn right and more right for the last 160 m.
It takes about 1 hour from Mataram city. But there is no public transportation that stops at this destination. So it's best to rent a car for Rp400,000 per 12 hours with a driver. Or else, a scooter is Rp60,000 per day with raincoats and helmets for 2 people.
See: Lombok Airport Flights & Transportation Guide.
Address & Location
Lombok Wildlife Park is located in Jl. Raya Tanjung Sire, Sigar Penjalin, Tj., Lombok Utara, West Nusa Tenggara 83352.