Majapahit International Travel Fair
Entrance Fee: Free Entry
Performer: Travel Exhibition, Cultural Evening, etc
Start: 2019-05-02
End: 2019-03-05
Event Place: Grand City Convex Surabaya
Telp. Number:
Address: Jl. Walikota Mustajab No.1,, Ketabang, Genteng, ID, 60272
The province of East Java hosts the largest tourism fair in east Indonesia. It's called Majapahit International Travel Fair. It's been running for decades and this year marks the 20th anniversary of the event. The event takes place every year in Surabaya, the capital of East Java.
It's an exhibition that brings together industry players in tourism. And meet with the potential buyers and future travelers. Majapahit International Travel Fair aims to promote tourism, particularly in East Java. It also promotes tourism in other regions in Indonesia.
In 2018, the exhibitors gather representatives from 80 tourism industries. Buyers and visitors came from 15 different countries. The average attendance reached 29,000 visitors per day. The theme for this year is "Village Tourism".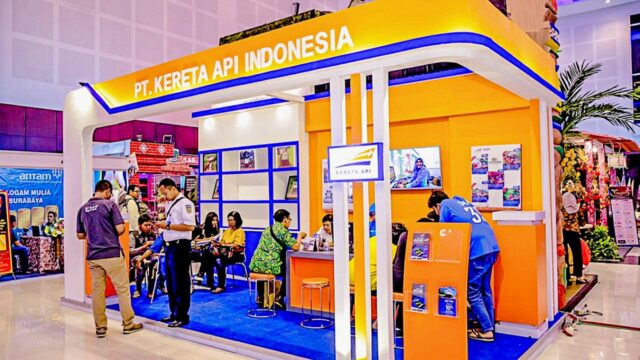 It exhibits East Java's villages as a potential tourists destination, cultural or nature-related. The event agenda spans from exhibitions to shows at the stage. There are cultural performances, a fashion show, handicraft booths, and a travel exchange meeting for tourism businesspeople.
Find Next Travel Destinations
The booths at Majapahit International Travel Fair are fun and informative to explore. Find inspiration for the next adventure. Destinations in East Java such as Bromo Mountain, Ijen Crater, and theme parks in Malang are visitors' favorite. Companies offer tour packages at discount prices.
Well, it's better to take advantage of such offering – sign up for a trip or two. More adventurous souls can pick among the less-traveled locations. Alas Purwo, located at the tip of East Java, is a national park hiding mysterious forests and remote beaches.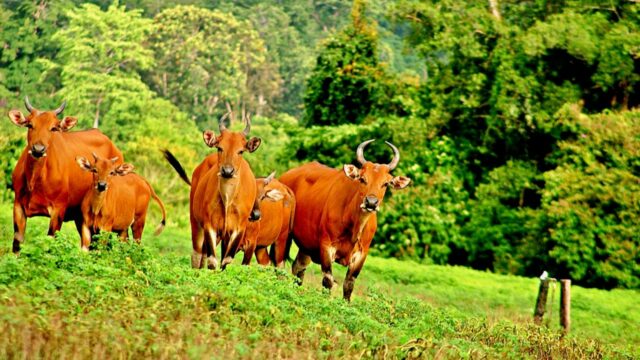 Cities such as Jember and Banyuwangi has destinations. Which in recent years have gone popular! Visit their booth and seek information about Jember's Papuma Beach or Banyuwangi's Red Island.
Since this year's theme is villages. Find out information about tourism villages in the province. Tengger Village is on the list when visiting Bromo since it's located at the foot of the mountain.
Malang has an eco-tourism village called Oro-Oro Ombo. Where tourists can learn about sustainable living. Banyuwangi has Osing village. The home of indigenous Banyuwangi's tribe Osing.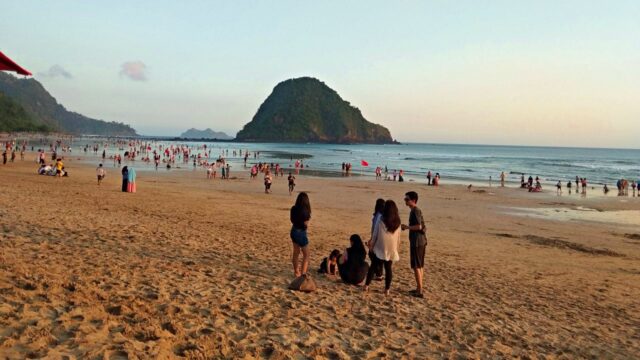 Accommodation & Rental Service Booth
Traveling is just not about the destinations, but also the journey. Majapahit International Travel Fair gives the opportunity to gain more knowledge. On how to travel around the country. Visit KAI booth to learn Indonesian railway system.
Online ticket platforms such as tiket.com promote how easy it is to buy tickets, from transports to theme parks, from their app. Accommodations, rental service, spa, and other tourism service offer help to make traveling more comfortable.
Take a look at their booth. Discover discounts, special offers, and many other perks on each aspect of travel. Collect pamphlets and business card because who knows one might need them later.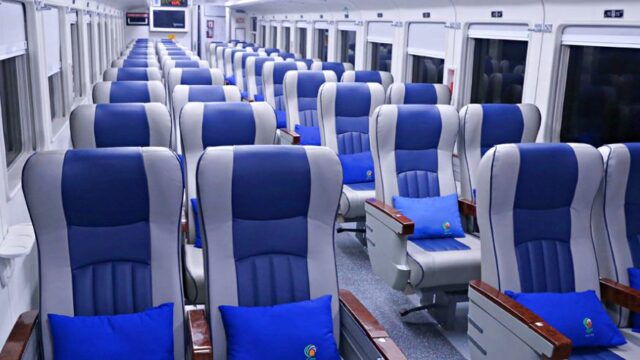 Cultural Evening
As the evening comes, it's time to see some cultural arts and performances. Enjoy dances, theatrical performance, and music shows. Presented by various art groups in town. Universities send their representatives. Students of arts and tourism take turns to showcase their talents on Majapahit International Travel Fair's stage.
Majapahit Travel Fair Fashion Show
The fashion show at Majapahit Travel Fair exhibits traditional clothing from cities in East Java. The models are no other than each city's own pageant winners. The equivalent of Mr and miss such as Surabaya's cak and ning. And Malang's kakang and mbakyu. Watch as these tourism ambassadors parade beautiful wedding costumes with an elaborate design.
Handicrafts & Local Specialty Booth
No need to step out of the convention hall to do some shopping. Because inside, there are souvenir shops selling merchandise. A lot of products to browse through here. Examine a rack full of Batik textile. Find something nice to try on and buy.
Handicrafts products such as accessories, bags, and jewelry also wait to be brought home. Next, move to the snack counters displaying food products from various regions in East Java. The highlight is the dried fruits chips. From ingredient like jackfruit, apple, to kiwi, special from the city of Malang.
Cake and buns made from sweet potato are also East Java specialty. Lastly, sample Madiun's fermented snack bar with an interesting sour taste called Brem.
Majapahit International Travel Fair Venue, Schedule & Ticket
Majapahit International Travel Fair will be held in Grand City Convex. The venue location is at Grand City Mall, Gayungan, Surabaya. Mark 2-5 May on the calendar for the event date. Admission to the exhibition is free. The event starts and follows Grand City's operational hours, from 10 AM to 12 PM.
Majapahit International Travel Fair, Venue, Time & Ticket
Thursday 2 May – 5 May Sunday
10:00 – 24:00
Admission
Free Entry
Venue
Grand City Convex
See: Mount Bromo, Activities & Entrance Fee. 
Facilities
It's not hard to find accommodation close to the event venue. 4-5 star choices include Sahid Hotel and Surabaya Suite which are located just across the road. Affordable alternatives are plenty around Gubeng Railway Station.
Rate starts from IDR 150k a night for hostels. The mall Grand City itself has ample amenities: ATM, cafe and restaurants, parking, restrooms, and even a cinema.
How To Get To Majapahit Travel Fair Venue
Grand City is accessible by walking 500 m from Surabaya's Gubeng Railway Station. From Pasar Turi Railway Station, where most of the trains from Jakarta stop. It's only 5 km. While by public transport. Visitors can take Sedayu – Karang Menjangan angkot until Jembatan Merah Plaza.
Then transfer into Bratang – Jembatan Merah Plaza public van line. Stop in front of Grand City Mall. From Juanda Airport, visitors can take the airport bus Damri to reach Bungurasih Bus Station. The fare for the bus is IDR 25k.
Then take another Damri bus, specifically Line A (Purabaya – Semut) to reach Grand City Mall. Prepare another IDR 10k for the bus fare.