Mentawai Islands
Entrance Fee: Rp1,000,000
Opening Hours: Open 24 Hours
Telp. Number: -
Address: -, Sipora , Sipora Utara, Kepulauan Mentawai, West Sumatera , Indonesia , 25932.
Mentawai Islands is one of the regencies in West Sumatera province that faces the Indian Ocean. The archipelago's swells and barrels are one of the world's surfers' favorites. There are four major islands among 70 that become the centers of activities. The islands are Siberut, Sipora, North Pagai, and South Pagai. The islands lie about 93 miles away off Sumatra's western coast.
However, it is not only the waves that attract surfers. White sand and pristine blue water embellish all the beaches. The underwater scenery is also irresistible. The healthy coral reef spans throughout the seabed. Surroundings, colorful fishes, and coral creatures swimming around adorning the reefs.
Mentawai people are acknowledged as the oldest indigenous inhabitants in Indonesia. The people have their own traditions that are far different from that of the mainland. The customs cover all of their life aspects from traditional houses to famous tattoos called titi.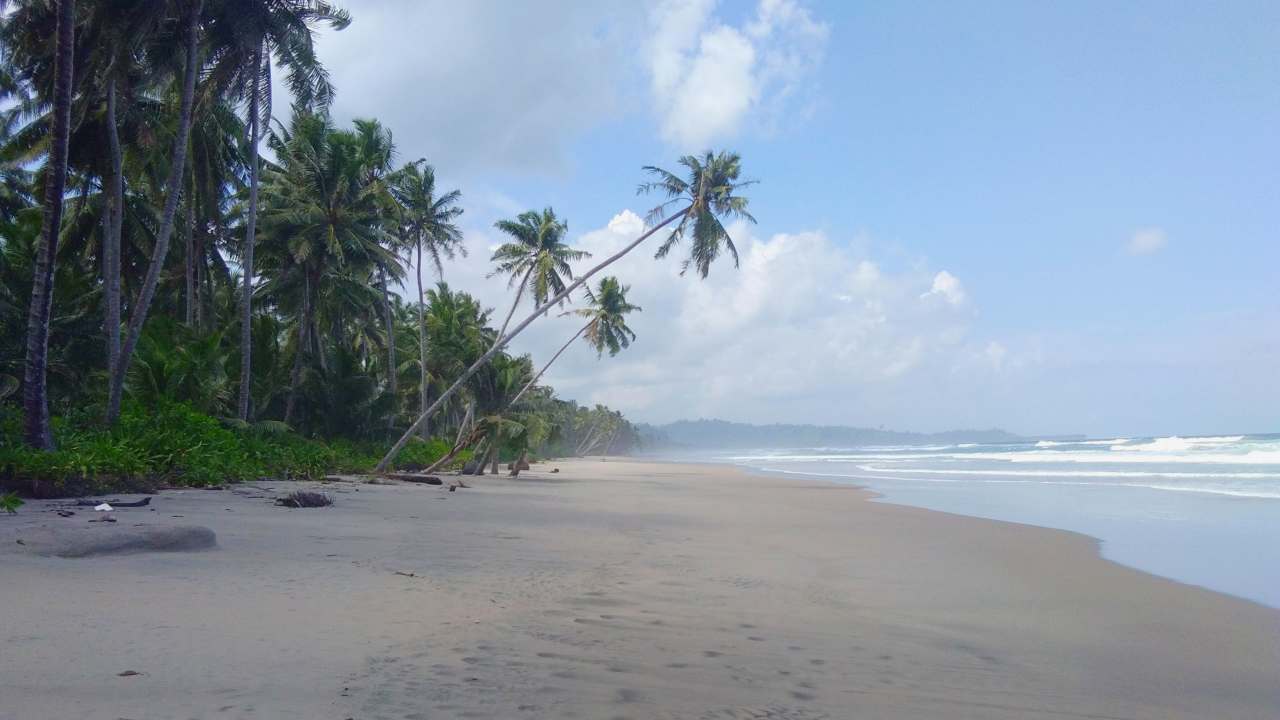 Mentawai Islands Entrance Fee
There's no entrance fee to visit the islands. However, surfers will have to pay a surfer tax of Rp1,000,000 ($67) to the Mentawai Tourism Office. The tax is valid for 15 days and can be paid at the tourism office in Padang or ask the accommodation to collect it upon arrival. Tourists who want to experience meeting the Mentawai tribe and staying overnight in the deep jungle might need a guide. The guide will arrange the meeting with the Mentawai people. And please bring cigarettes, snacks, and some money as a treat for the people.
Mentawai Islands Entrance Fee
Mentawai Surf Tax
Rp1,000,000
See: Guide To Explore Bukit Lawang & See OrangUtans.
The Best Time To Visit Mentawai Islands
Novice surfers can go to Mentawai from March to April and from the end of October to the beginning of November. During these times the waves are smaller but consistent. In May, the waves get stronger which are advanced surfers' favorite. And, Between April and October is the period of strong swells that carry rolling waves and form perfect barrels. Other than surfers, tourists can be here anytime.
The first thing tourists must pay attention to is determining what to do here. Tourists who go surfing should go to Tuapejat or Sikakap on Sipora Island. Tourists who want to have cultural tourism should visit Siberut Island. The transportation to get tourists here is not available every day and is subject to change due to weather conditions.
The Best Time To Visit Mentawai Islands
The Best Month
March – April / October – November
See: Guide To Explore Lake Toba & Samosir Island.
Mentawai Islands the Surfers' Paradise
Warm weather, beautiful scenery, crystal clear water, and challenging waves for all level surfers, are available in Mentawai. Mentawai Islands' waves were first discovered in 1980 by surf pioneers. But it was not until the photos of the surf break leaked in 1992 that the world's surfers started to flock to Mentawai. Monster waves and swells up to 15 feet occur throughout the year.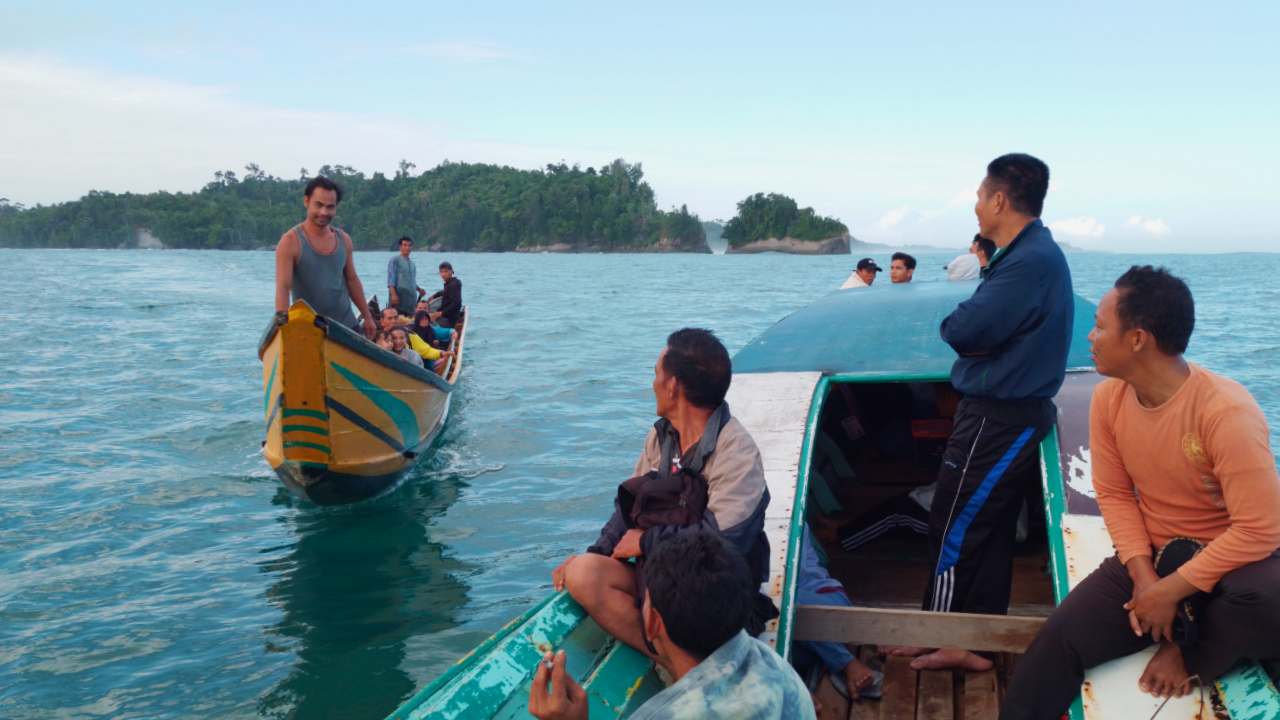 The waves suit both left- and right-handed and occur all over Mentawai Islands waters. There are spots like playgrounds left for beginners, 4 Bobs for intermediate, and Greenbush for advanced. Other spots that are also surfers' favorites are Beng Beng, E-Bay, Nipussi, and Pitstop. Among the waves, two of the most popular are Lances Right and Macaronis.
To cater to the surfers' needs, some resorts and surf camps provide a surfing package for guests daily in 2 surf sessions. The pre-book price starts from $70 per person per day, while on the spot price can cost $90. In addition, there are also rentals that rent out boards for half a day, one day, or weekly at $30-$200. Another thing that should not be forgotten is to capture every moment. That's why photographers are ready to hire at $150-$350.
Stand-Up Paddling, Snorkeling, and Diving
If surfing is too challenging, stand-up paddling is a perfect substitute activity for those who don't like adrenaline-pumping sports. Mentawais are rich islands where beautiful sceneries are all over the land and waters.  Get on balance while enjoying visible reefs and marine biota in the clear, calm water.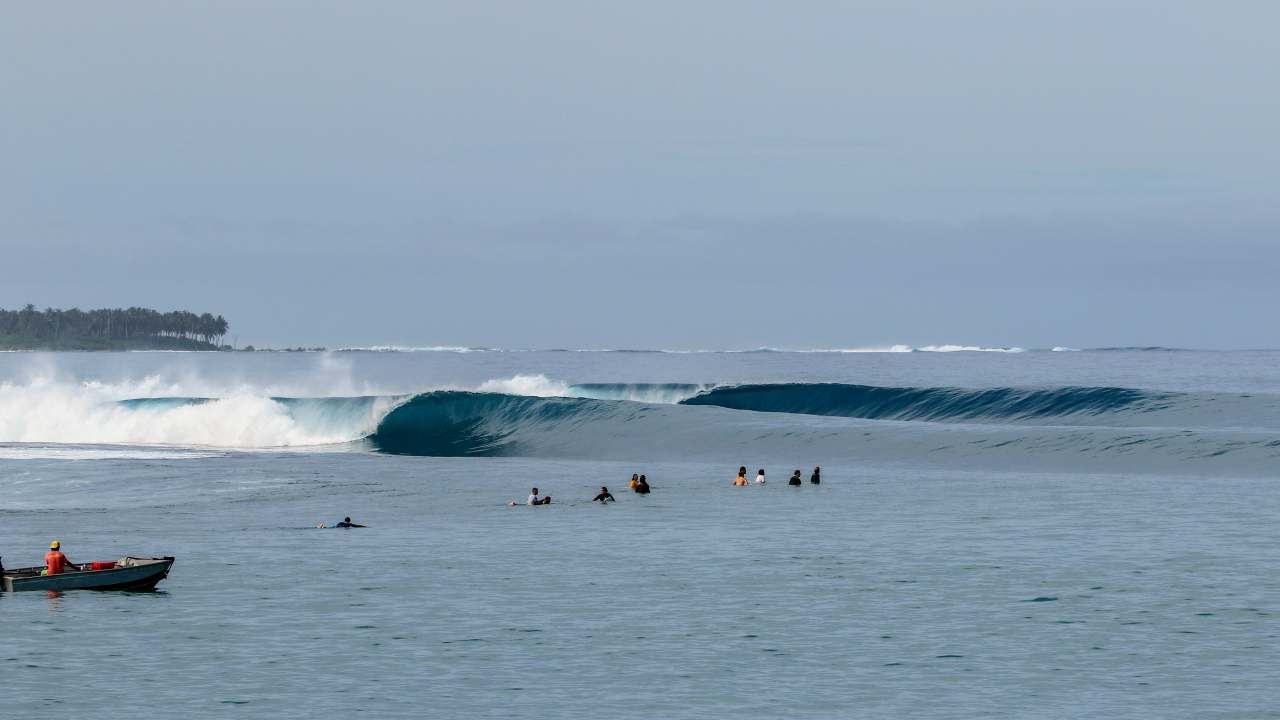 On the other hand, snorkeling is a more dynamic way of enjoying the underwater magnificent scenery from the surface. Or else, go deeper down and blend with the surrounding by diving. Most of the activities are managed by resorts or operators and cost Rp500,000 to Rp2,000,000. These activities can be done while doing island hopping to Karang Bajat and Nyang-Nyang.
Interact with Local People
It is also possible to interact with the Mentawai people, the oldest native inhabitants of Indonesia. It holds an animism belief called Sabulungan that respects nature and lives in harmony with other creatures. The people eternalize stone, plants, and animal shapes in the oldest tattoo art called titi.
The Mentawai People chief, Sikerei, is also a shaman who can cure many illnesses. Guests who want to mingle with these people can try dwelling in their traditional house called uma. A guide will manage this interaction and guests may be asked to bring cigarettes, snacks, and money as a treat.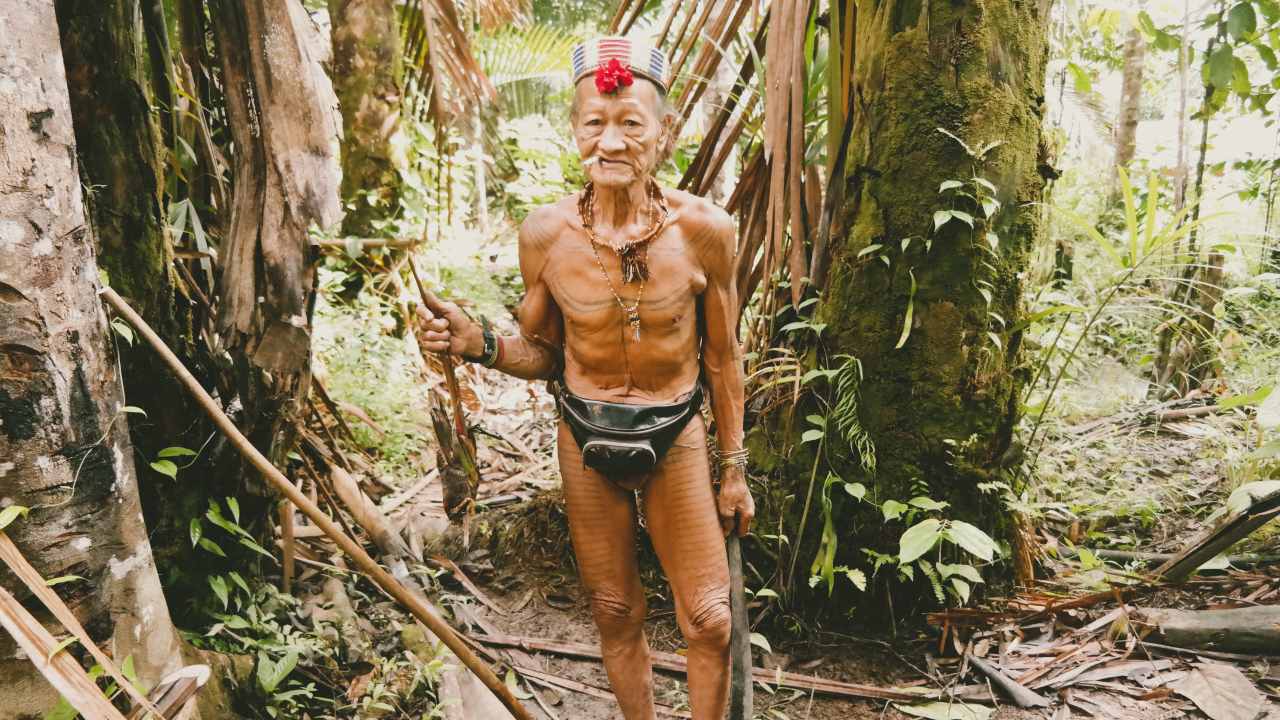 Ferry Schedule To Mentawai Islands
Mentawai Fast Ferry costs Rp300,000 per trip. While the flight from Padang to Sipora Island might cost around Rp350,000. The extra cost for baggage starts from Rp230,000 to Rp690,000. Available transportation on the island is by renting a motorcycle from locals at Rp100,000 to Rp200,000 per day depending on bargaining skill.
Fast Ferry Schedule To Mentawai Islands
Padang to Tua Pejat (Sipora Island)
07:00 AM (Monday, Wednesday, Friday) / 10:00 AM (Sunday)
Tua Pejat (Sipora Island) to Padang
15:00 PM (Monday, Wednesday, Friday & Sunday)
Padang – Sikabaluan – Siberut
07:00 AM (Tuesday, Saturday)
Siberut to Padang
14:30 (Tuesday, Saturday)
Padang to Sikakap (North Pagai Island) / Sikakap to Padang
07:00 (Friday) / 13:30
See: Tourists SIM Card, Providers List & Price.
Facilities
Lodging's cost starts from Rp2,000,000/night. Homestays or guesthouses are also available from Rp500,000 to Rp1,500,000 per night. Some accommodations offer a full package price that includes 3 times meals. Eating from a local restaurant starts from Rp50,000 to Rp100,000. Activities such as surfing, snorkeling, diving, or fishing can cost Rp500,000 to Rp2,000,000 depending on the activity and operator.
How To Get To Mentawai Islands
To take Mentawai Fast, tourists need to reach Muaro Port in Padang's old town. From Minangkabau Airport, take Minangkabau Express to Padang Simpang Haru which takes 40 minutes. The ticket cost Rp10,000. From the train station, tourists may continue by walking to the west for about 21 minutes or taking ride-hailing app transportation to get to Padang port.
From there there are 2 options depending on the schedule, there are fast ferry and slow ferry. The fast ferry cost Rp300,000 for a one-way trip. While the slow ferry fare range from Rp100,000 to Rp160,000 depending on the class. However, the fast ferry only takes 3 to 4 hours to get to one of the islands in Mentawai. While the slow ferry might take 10 to 12 hours.
Another way to get to Mentawai Islands is to take the Susi Air flight directly from Minangkabau Airport to Rokot Airport in Sipora Island. However, the most comfortable way is by arranging the vacation with resorts or surfing camps. Tourists can sit back and relax while the resorts will do the rest for a magnificent vacation.
Address & Location
Mentawai Islands is located in West Sumatera, Kepulauan Mentawai.