Yogyakarta's list of attractions is impossible to explore in just one trip. For some travelers, Yogyakarta is not the first stop. Some depart from the capital Jakarta and some fly from Bali. But Jogja is always on the list. And that's why Yogyakarta airport made the top list of the busiest airport in the country.
Not like the other airport such as Soekarno Hatta International airport. Yogyakarta airport Adisucipto is located just a few km from downtown. So heading to the airport to catch an early or late flight is quite easy. Besides the airport also provides plenty of options when it comes to public transportation.
Either finding cheap public transport to downtown or heading directly to the temple. Tourists can easily catch a public bus just outside the airport.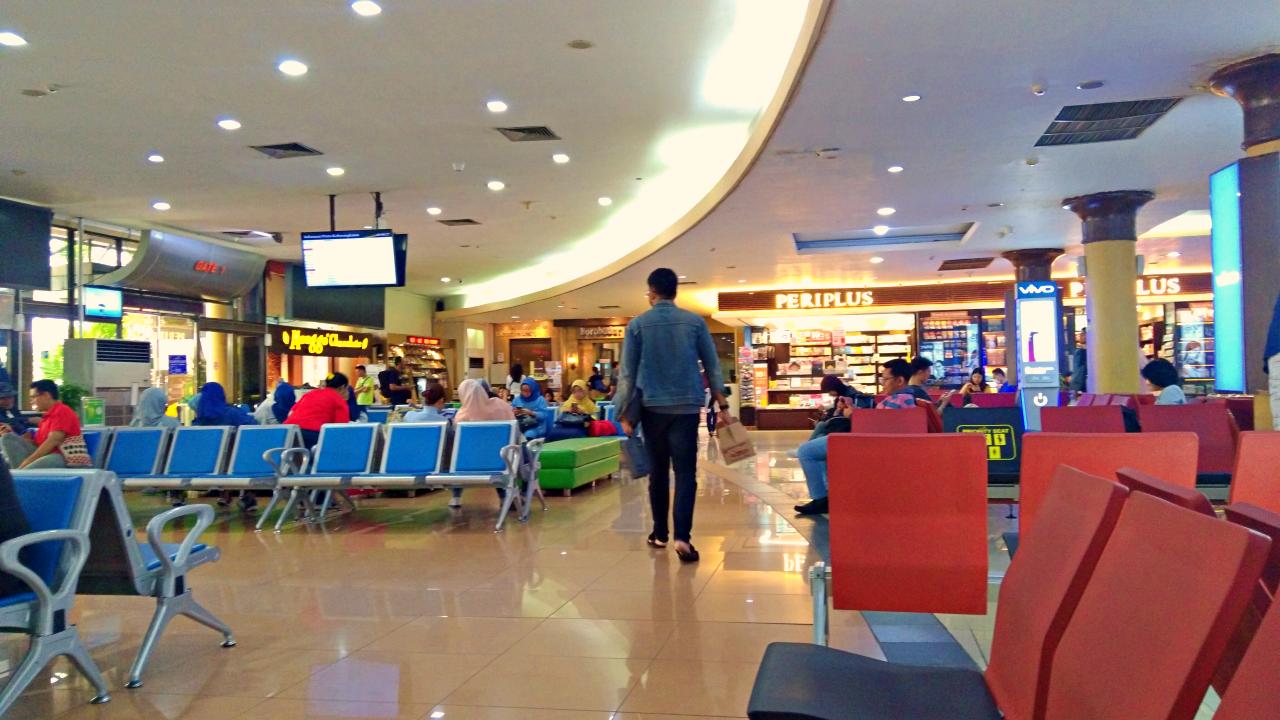 Yogyakarta Airport Domestic, International Terminal & Facilities
Unlike Jakarta Airport Soekarno Hatta International, Yogyakarta airport is much smaller. So transfer between the domestic to international terminal or otherwise is way faster. Depart or arrive with a lot of luggage? Find the porter service provided by the airport. The rate for porter service is Rp5.000/bag.
General facilities like charging are available at every seat at the departure gate. Going with an infant or elder person, the airport provides a free shuttle car. So going from terminal A to B is way more convenient.
Adisucipto International Airport Domestic Terminal
Domestic terminal flights mostly fly tourists to the capital Jakarta. The other is to the east part of Indonesia like Bali, Lombok, and NTT. From a very early flight to a late flight, there are many choices. Either using a full-service airline like Garuda Indonesia, or Batik Air. Or another LCC airline like Air Asia, Sriwijaya/NAM, Lion, and Citilink.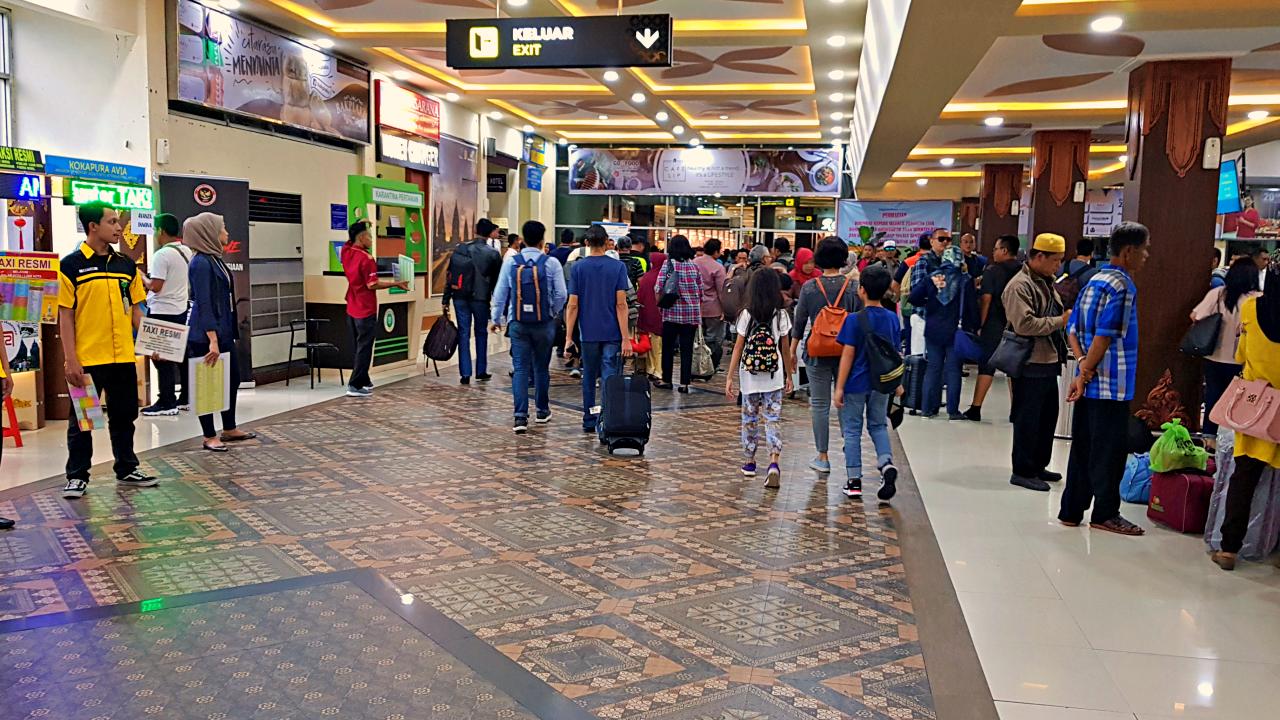 Moving from one city to another is not a big deal. Especially in other popular cities and destinations like Bali and Lombok. The direct flight to Bali leaves as early as 5 AM to 8 PM. There is 7 direct flight with airlines like Nam Air, Garuda, Lion, and Air Asia.
Adisucipto International Terminal
The entrance gate for international departure is the same as the domestic departure at Adisucipto. The international flight departs from Yogyakarta airport operates by both domestic & international airlines. Silk Air and Air Asia both offer direct flights to Singapore and Kuala Lumpur.
While other airlines like KLM, Thai Airlines, and Qantas cooperate with Garuda Indonesia. And the non-direct flight to destinations like Australia, and Tokyo require transit to Jakarta or Denpasar. The domestic and international terminal has a self-check-in counter.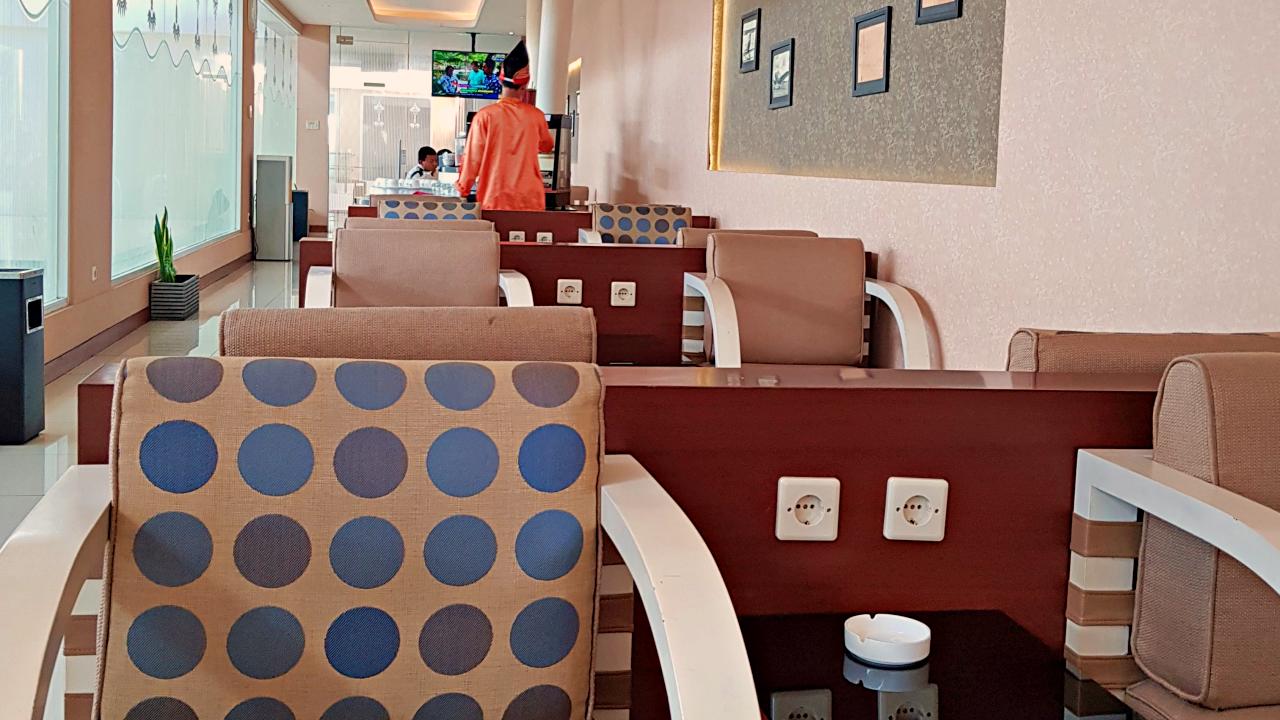 To avoid the long queue at the baggage drop-off. Be at least 2 hours before the departure time. Domestic and international passengers share the same waiting lounge. But since the airport is not that big. Passengers can have a coffee outside the boarding lounge. And enter again with less time.
Wrapping Station
The luggage wrapping section is located at the departure hall of the airport. There is only one booth wrapping station. While for luggage storage, Yogyakarta airport doesn't have one. The booth opens from 5 AM to 8 PM.
Yogyakarta Airport Money Exchange & ATM
There is two money exchange booth at Yogyakarta Airport Adisucipto. Both the money exchange booth located at the domestic arrival hall Terminal A. Intravalas booth opens from 8 AM to 6 PM. The other money exchange Prasarana Makmur Valasindo open from 6 AM to 9 PM. While the ATM corner is located next to the arrival hall.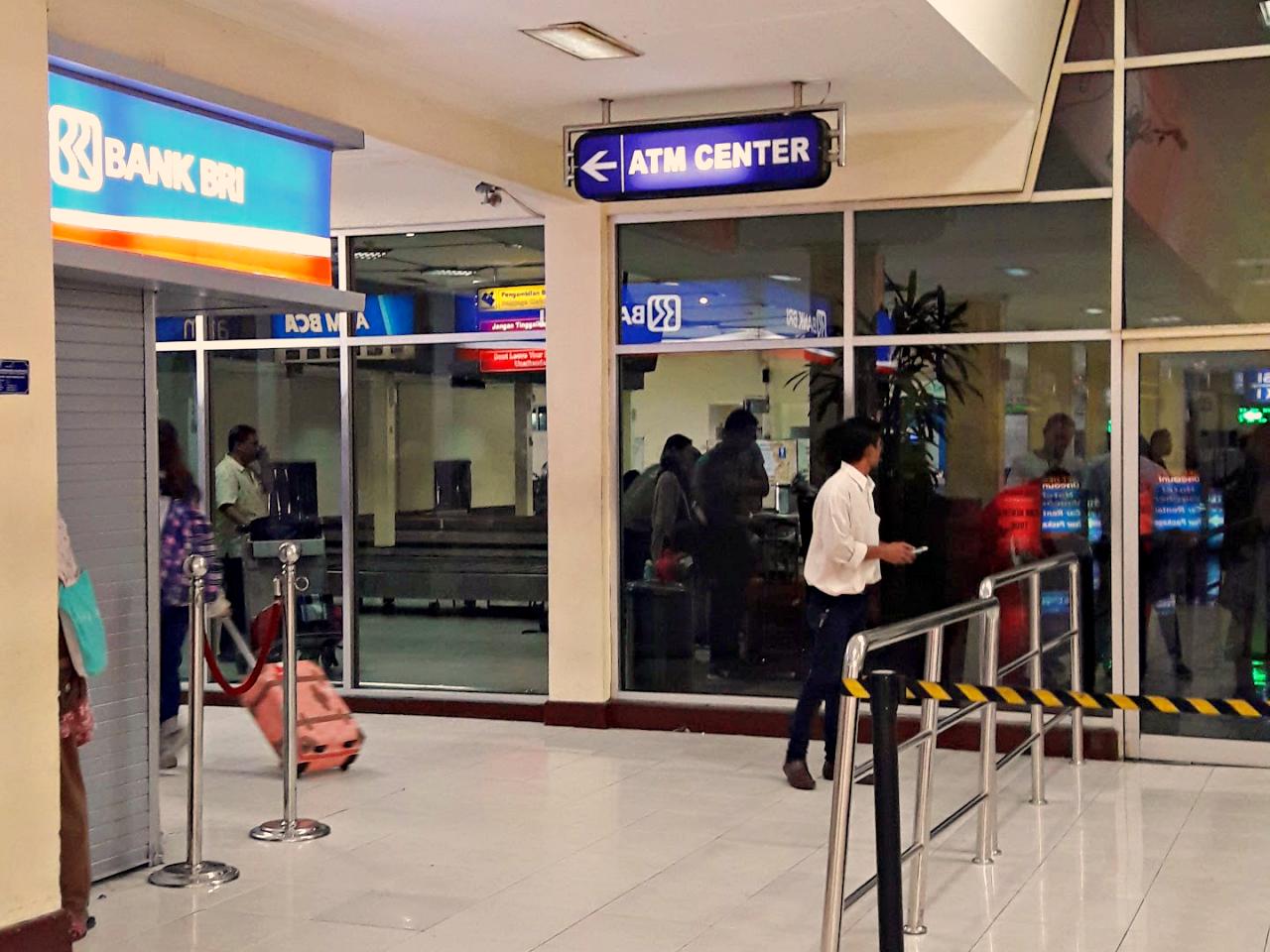 Yogyakarta Airport Adisucipto VAT Refund
Buying goods from any retailer shop with a VAT refund for tourists logo. Claim and get a tax refund in the VAT Refund booth at Terminal B Adisucipto. The claim procedure is easy with a minimum VAT payment of Rp500.000. And a maximum of Rp5.000.000 million in cash.
However, for VAT refunds of more than 5 million rupiahs, passengers would only get a partial refund. First, a maximum of Rp5.000.000 million in cash. And the rest of the amount will be transferred within a month after submitting the VAT refund form.
Restaurant & Cafe
Yogyakarta Airport Adisucipto is not a big airport. So there is only a few restaurant and cafe. Looking for a quick coffee, just head to the horizon cafe outside the terminal. Craving for some fast food, go to KFC at the lobby departure terminal A. Next to the fast food get a quick bite of a doughnut at Dunkin'.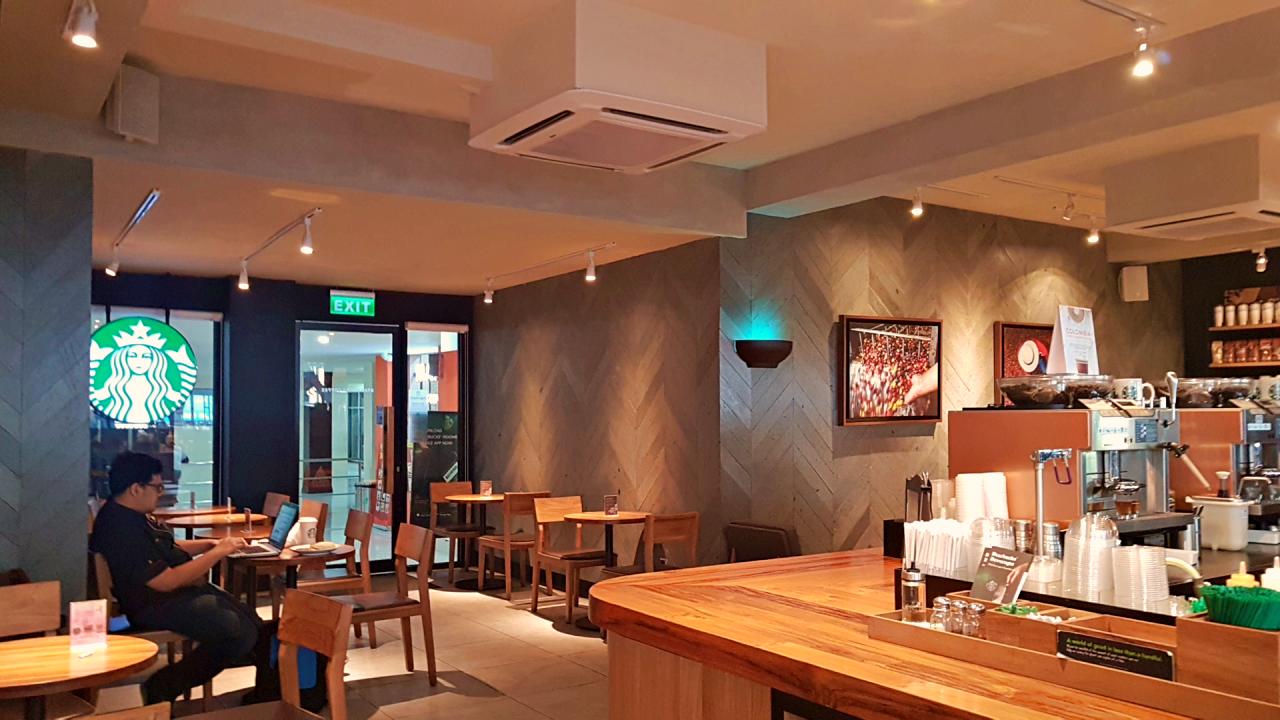 Starbucks cafe is available between the departure and arrival domestic terminal. Solaria restaurant is popular for its Indonesian and Chinese food. It is always busy and packed with locals eating while waiting for their flights. Don't miss trying one or 2 dishes, Solaria is located just outside the terminal.
The option doesn't stop there. There are more than 7 cafes and restaurants scattered all around the boarding lounge. Bakmi Naga restaurant offers a selection of noodle dishes. Looking for some snacks or coffee, try one at Beard Papa's and Coffee Club.
Airport Lounge & Smoking Area
Yogyakarta airport has 4 different lounge facilities scattered in the domestic and international terminals. Concordia Lounge is available both in terminals A and B at Adisucipto Airport. Borobudur Lounge and Garuda Indonesia Executive Lounge are both located in the domestic terminal.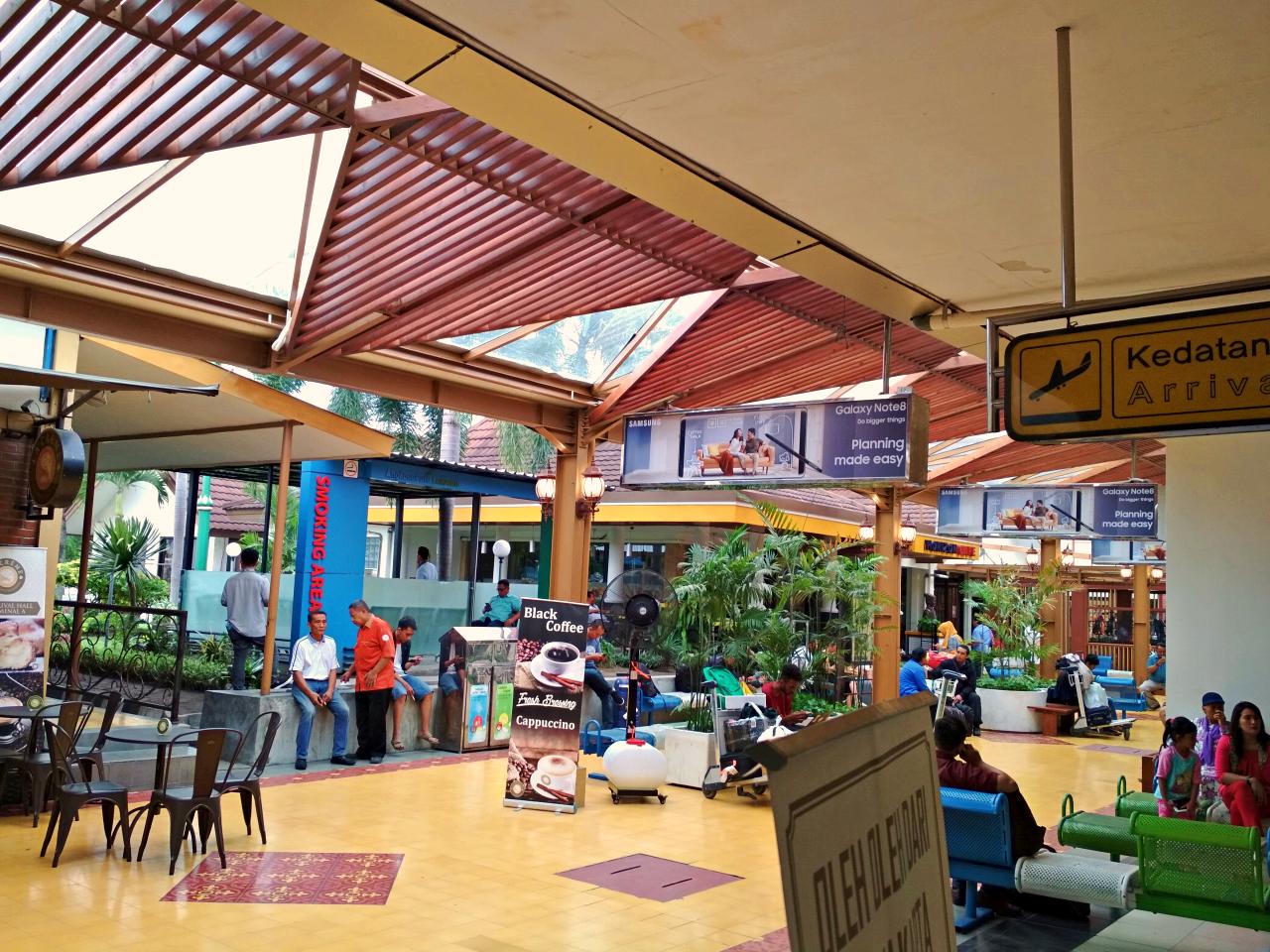 Enjoy luxury facilities, sitting on a sofa, and tasting a wide selection of buffet food. Unlimited wi-fi access, check-in assistance, and VIP Room to enjoy. A single entry pass to the lounge starts from Rp 120.000. The smoking area is available outside the airport terminal. Inside the terminal, the lounge offers a smoking room facility.
See: Indonesian SIM Card, Price & Data Package
Transportation To City & Borobudur
Since Adisucipto International Airport is located in the center of Yogyakarta. Getting to the tourist area or even the tourist attraction is easy. Visitors with a lot of luggage can choose a taxi. And with a self-reservation kiosk/machine, passengers can choose cheaper taxi operators.
The self-reservation machine is easy to use. Just input the destination area, and choose which operator offered the best price. And last, print the receipt and pay at the cashier. The taxi self-reservation machine is available at the lobby of arrival Terminal A.
Yogyakarta Airport Transportation Fare
Damri Bus Airport – Borobudur
Rp75.000
Transjogja single trip
Rp3.500
See: Yogya Ultimate Market, Beringharjo, Street Food to Antique Stuff. 
Tourists going or staying near Borobudur Temple can catch Damri Bus. The earliest bus leaving from Adisucipto airport starts from 7 AM to 9 PM. The bus will depart every hour.
Whilst ticket to Borobudur is IDR 75k. Tourists staying at Prawirotaman or Malioboro can also hop on the Transjogja bus.
Unlike taxis, the Transjogja bus ticket is cheap. Going to Malioboro, catch 1A line Transjogja, and pay Rp3.500 for a single trip. Passengers going to Prawirotaman will have to make a transit.
Starts from Adisucipto airport and catches Transjogja line 1A and stops at Malioboro shelter. Continue to the 2A line and stop at Sugiono 1 shelter. Trans Jogja line 1A also heads to Prambanan Temple from the airport.
Address & Location
Yogyakarta Airport, Adisucipto International Airport is located in Jl. Raya Solo KM.9, Maguwoharjo, Depok, Sleman, Daerah Istimewa Yogyakarta 55282.