Bakara Valley
Entrance Fee: Free Entry
Opening Hours: Open 24 Hours
Telp. Number: -
Address: Siunong Unong Julu, Siunong Unong Julu, Bakti Raja , Humbang Hasundutan , North Sumatera , Indonesia , 22457.
Bakara Valley is a piece of nature enclave located southwest of Lake Toba. When one lays eyes upon this land, there are two peninsulae forming a bay. A series of hills shadow the valley on its right and left. They roll as far as the eye can see. The sight ended with Lake Toba in the distance.
The Land of The Kings, that's what locals call Bakara Valley. It's where Sisingamaraja Kings was born. Built their legacy, kingdom, and palaces. In the meantime, rules until it's time for the next king. Their descendants are Batak people of clan Bakara, Sinambela, Sihite, Simanullang, Marbun, and Simamora.
Nowadays, the locals scrape the land. Leading Bakara Valley to be the number one producer of red onion. Bakara Balley enthralls visitors both for its nature and history. A piece of natural wonder that makes 20th-century explorers sing their praises. Almost at a loss for words for its beauty. History sadly isn't always pretty here.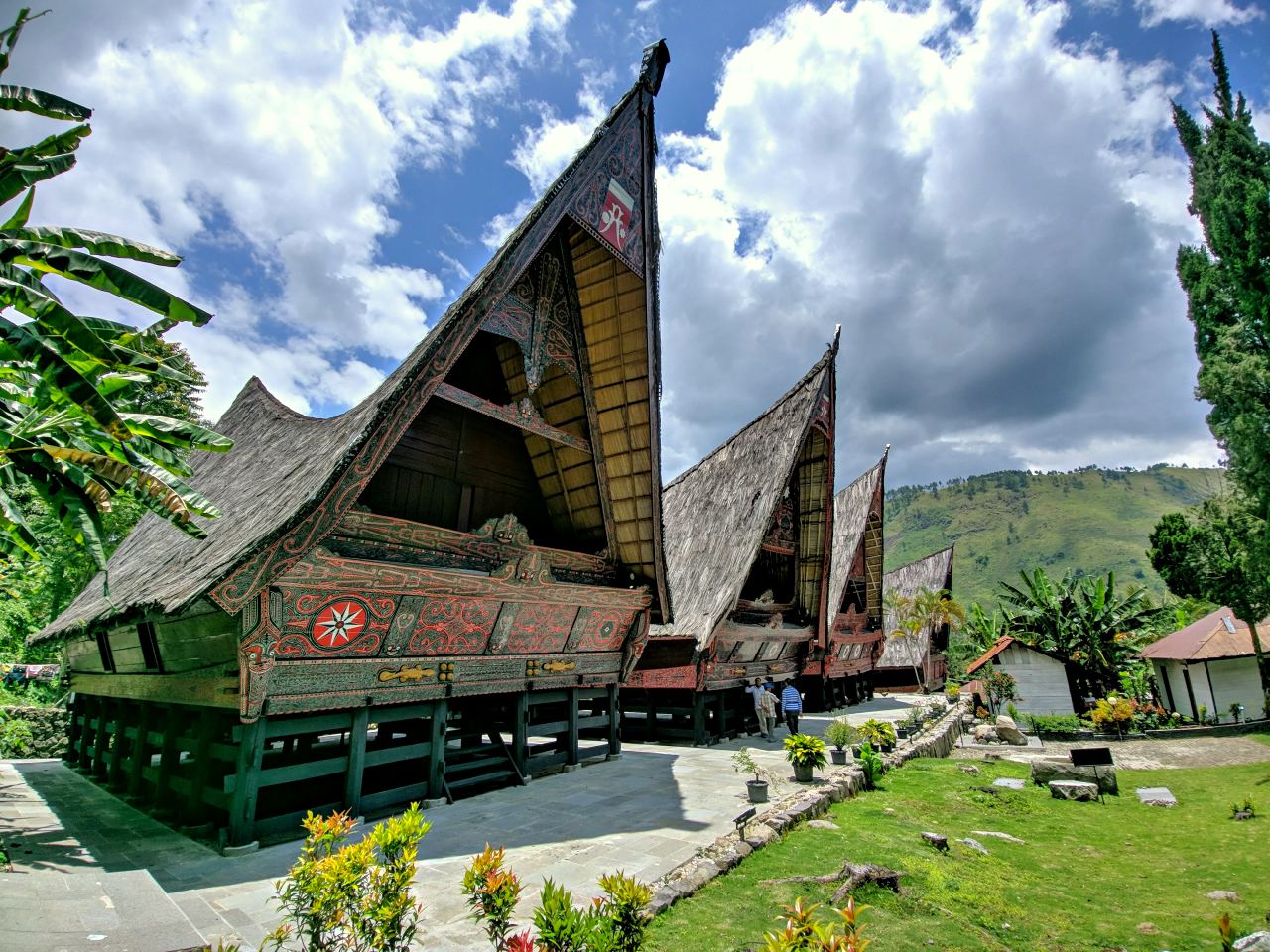 The war against Dutch colonialism spilled blood in this beautiful land. The King that led the fight and war is Sisingamangaraja XII. And today he is known as a national hero.
Lake Toba Magnificent View From Panatapan Bakkara
The most beautiful viewpoint to see the valley and Lake Toba will be the Panatapan Bakkara hilltop. Be ready for a breathtaking vista, an expanse of hills, as if hugging the lowland in the middle. Villagers plot the valley plain with vegetable farms and rice fields. The water from Lake Toba sparkles from afar, inviting visitors to get closer.
Sisingamangaraja Palace
The quiet palace complex of Sisingamangaraja is only 100 m2. Wrap Batak traditional cloth "Ulos" over the shoulder upon entering the area. Do not worry, it is available to borrow at the entrance. Sisingamangaraja Palace is also the King's cemetery. Be respectful and keep the noise down during the pilgrim.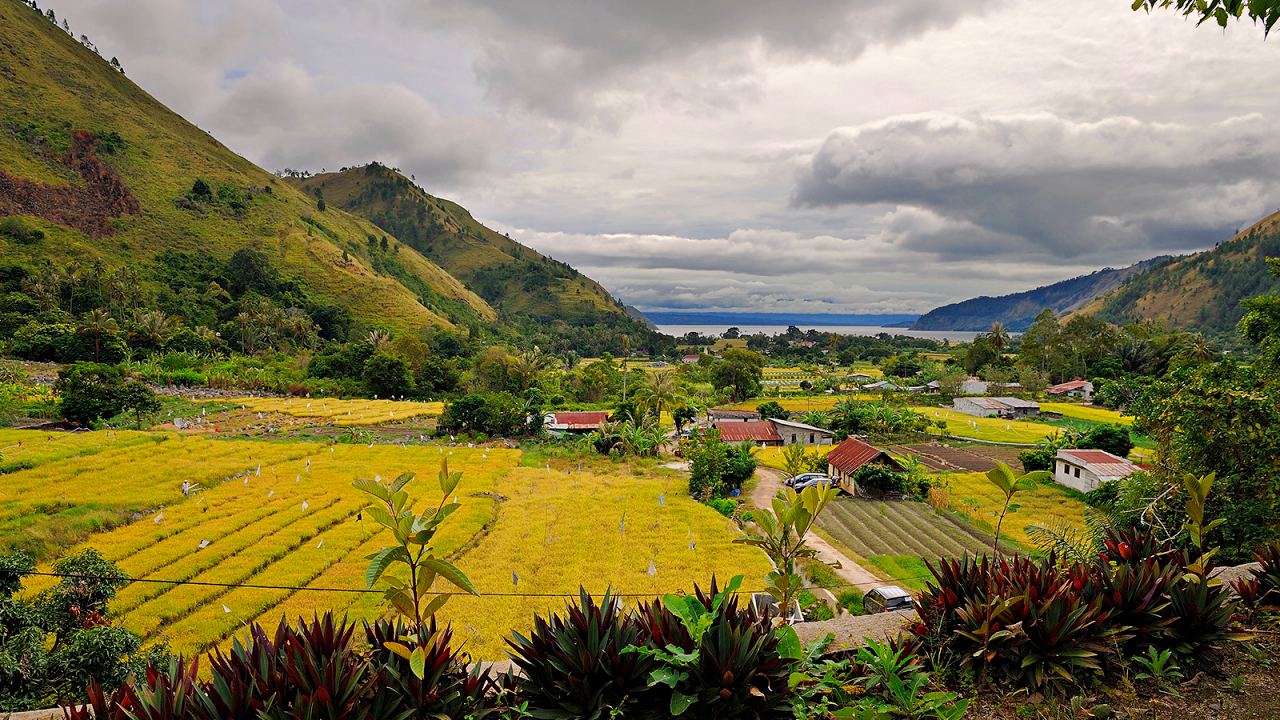 There are three main Batak traditional buildings as well as several worship shrines. Notice the design of the traditional Batak, a tapered roof on the front and back. The wall is adorned with carved wood ornaments dominated by red, black and white. The tombs here are of Sisingamangaraja IX and XI.
While the national hero Sisingamangaraja XII was buried in the neighboring city Balige. However, visitors can learn a bit about the Sisingamaraja XII battle at this palace. Sisingamangaraja which means The Lion King. Had become a remarkable and unforgettable name for his bravery to his people.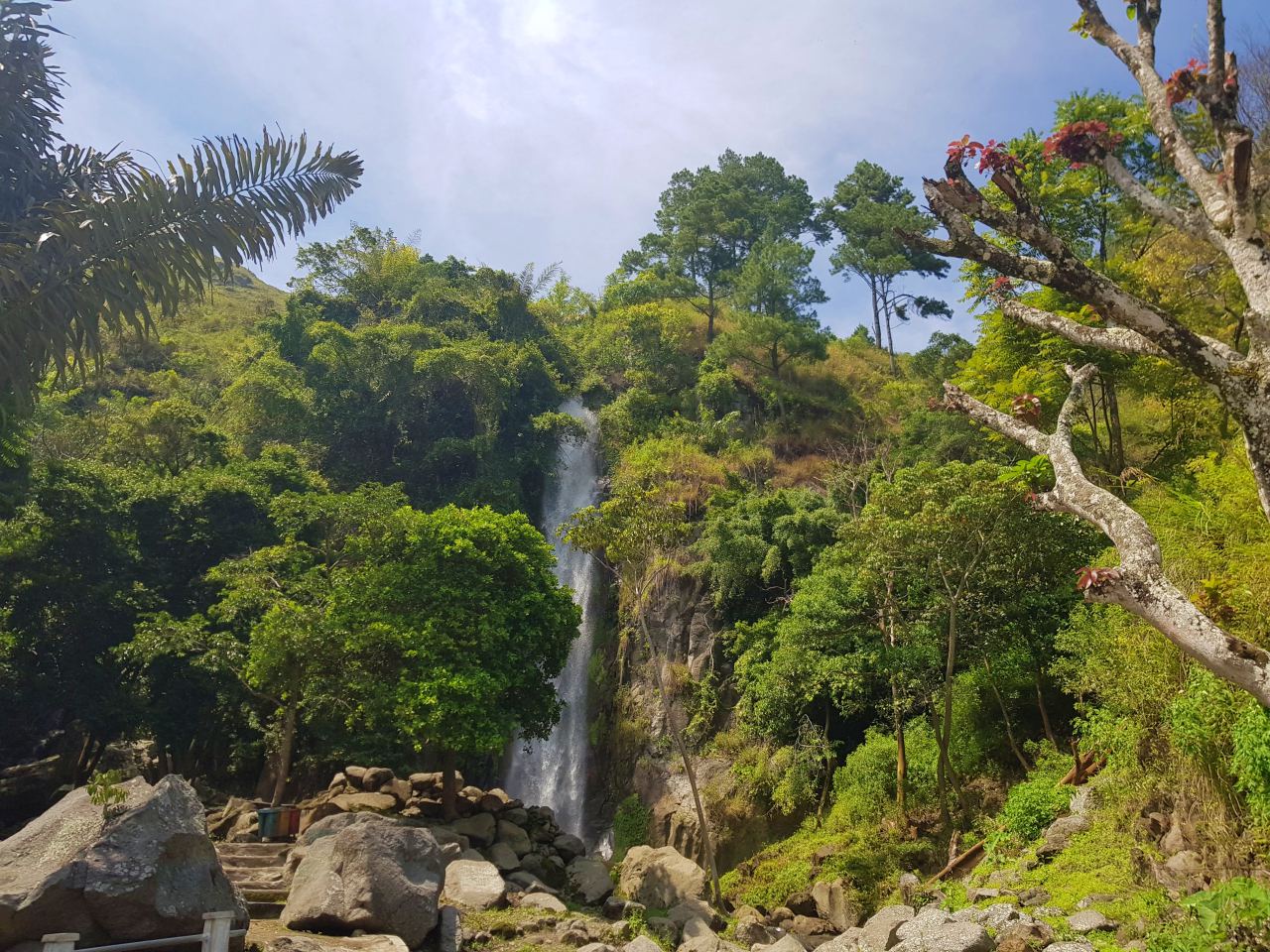 For decades, he fought for his people's freedom and independence. It's only after 30 years the Dutch were finally able to defeat him. Putting an end to the Sisingamangaraja line altogether.
Batak's Important Historical Spot
Tombak Sulu Sulu cave is believed to be the birthplace of Sisingamangaraja I. Sisingamaharaja is one of the most respected figures in the Batak tribe. Do not be surprised when seeing offerings laid at the cave by villagers. Legend aside, the cave is a geological wonder. The sharp rocks here are 250 million years old.
Scientists believe the rocks were lifted to the earth's surface during Toba's first eruption 800,000 years ago. Another spot not to miss is Aek Sitiotio spring at Simamora Village. Lies in the middle of Bakara Valley, legend says Sisingamangaraja I pierced his staff and water spew out from the earth.
The water is fresh and clear, no matter how many people bathe in it. Jump into the pool built by locals to taste the amazing freshness of this natural bath.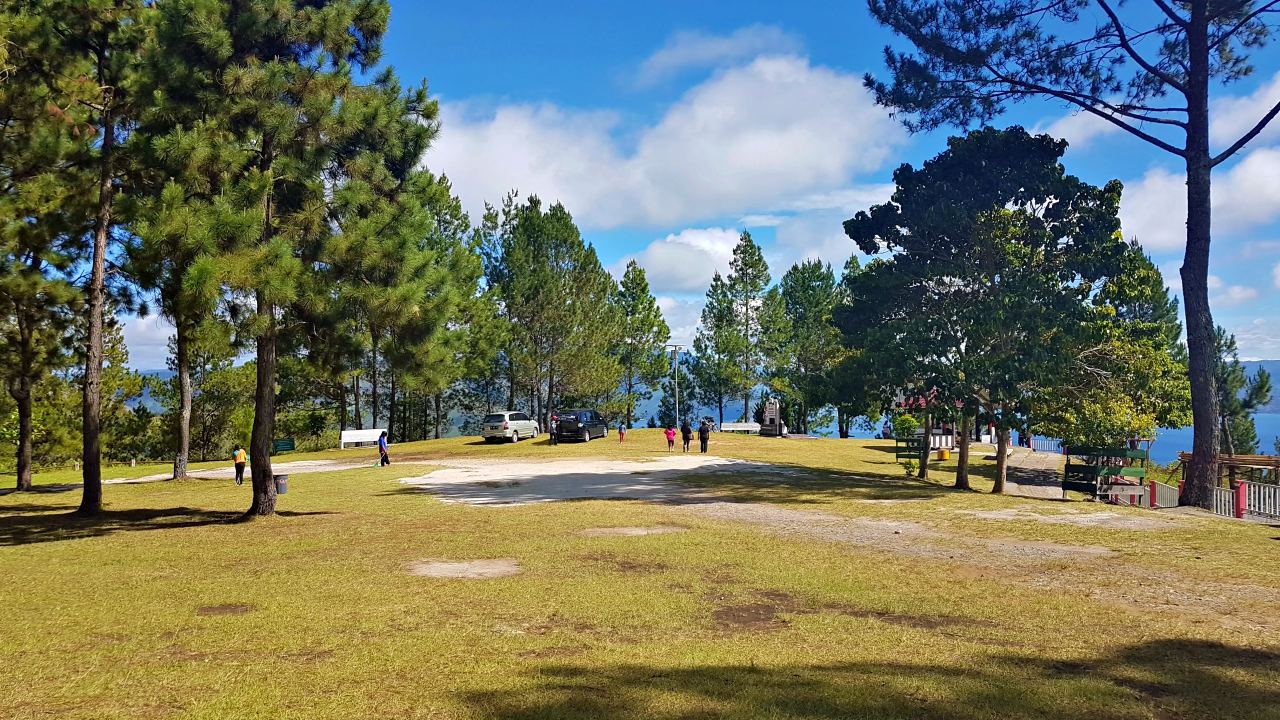 Aek Sipangolu
The spring Aek Sipangolu comes out from the rock fracture which forms a waterfall. The water flows from this crack and continues into Lake Toba. Another place in Bakara Valley is full of myth and legend. Locals believe it has the legacy of Sisingamangaraja I. Aek Sipangolu means "the water of life".
At Aek Sipangolu, enjoy not only the view of the waterfall itself but also a direct view of Lake Toba. It's like killing two birds with one stone. Climb into the platform to see the vastness of this great lake. There's also a pool where visitors can bathe and swim. With the view of the lake behind just like an infinity pool.
Janji Waterfall
Janji means "promise" in the Indonesian language. Back in the day, Batak lords used to gather at this waterfall. They swore allegiance to Sisingamarajan kings, especially at times of war. That's how the waterfall got its name. Janji Waterfall is located at Marbon Touran Village, Bakara.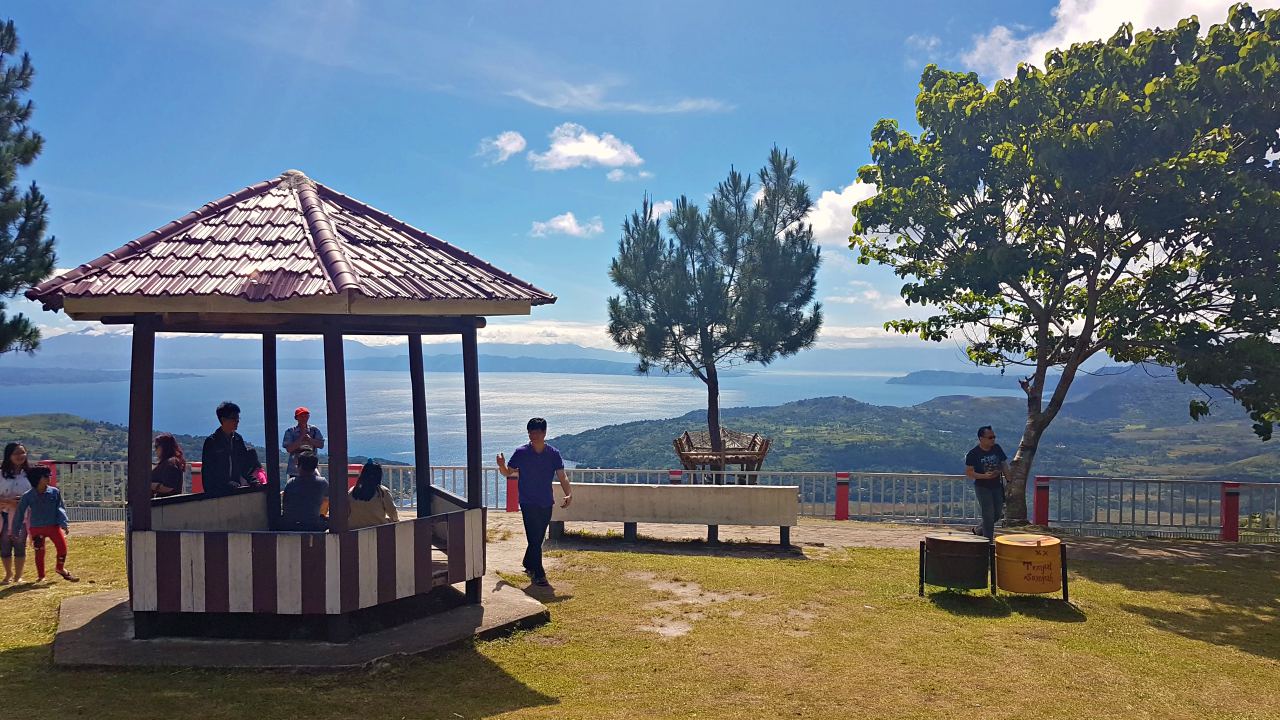 No need to trek far to enjoy this waterfall since it's only 50 m from the parking lot. With a height of 28 meters, the waterfall is a thunderous water drop surrounded by a vegetation-covered canyon. There are also pools and showers for bathing. Get a peek of Simamora Island from this place. Simamora Island is the second-largest island in Toba after Samosir.
Bakara Valey Opening Hours & Entrance Fee
Most of the nature-related destinations at Bakara Valley are accessible to visitors all day. The entrance is generally cheap. For instance, Aek Sipangolu is Rp5.000/ visitor while Janji Waterfall is free. Also, prepare small notes for parking and toilets.
Bakara Valley Top Spot Opening Hours & Entrance Fee
Bakara Valley (Panatapan)
Open 24 Hours
Tombak Sulu Sulu
Aek Sipangolu
See: Guide To Explore Samosir Island, Ticket & Activities.
Facilities Available in Bakara Valley
Bakara Valley is a village so expect little to no facilities here. Nearby ATMs can be found at Dolok Sanggul. The nearest commercial area from Bakara (around 7 km). There are also several accommodations at Dolok Sanggul. However, the choice is limited. As for restaurants, fortunately, there are plenty of them in Bakara Valley.
See: Sipiso Piso Waterfall, Activities & Entrance Ticket.
How To Get To Bakara Valley
Tourists coming from Medan, North Sumatra's capital. Can go to Bakara Valley either by land or plane. Thanks to the new Silangit International Airport, now there's a non-stop flight from Medan to Silangit. From Silangit, go to the nearest town Siborongborong by taxi.
From there on, tourists can decide to rent a vehicle to get around Bakara Valley. Which is approximately an hour from Siborongborong. By land, the route is Medan – Tebing Tinggi – Siantar – Parapat – Balige – Dolok Sanggul – Bakara. Most tourists coming by land transport usually stay in Toba's touristy towns such as Parapat and Balige.
It's easier to find accommodations there and to find a transport rental service to get around. Renting a motorcycle costs Rp100,000/day while a car costs around Rp700.000/day.
See: SIM Card in Indonesia, Price & Coverage.
Address & Location
Bakara Valley is located in Jl. Sisingamaharaja Simamora, Humbang Hasundutan, North Sumatera 22457.