G Land Plengkung Beach
Entrance Fee: Rp150.000
Opening Hours: Open 24 Hours
Telp. Number: -
Address: Purworejo, Kalipait , Tegaldlimo , Banyuwangi , Jawa Timur, Indonesia , 68484.
Banyuwangi is considered a hidden gem compared to any other tourist destination in Indonesia. Plengkung Beach or G-land is one of the city's best-kept secrets. However, the beach is not really "hidden" among surfers. Plengkung beach has quite a reputation for being one of the best surfer breaks in the world. Only second after Hawaii.
G Land is still a part of Alas Purwo, a national park right on the tip of Java Island. The name Plengkung means "curved" in Java. In reference to the topography of this coast. It is also famously called G-Land for its resemblance to the letter G. The beach was discovered in 1972 by a group of American surfers.
G-land has hosted a number of international surfing competitions. The most recent was Da Hui Pro Surfing World Championship in 2003. Since it borders the Indian Ocean, G-land is a tsunami-prone area. The coast was hit by a tsunami in 1994. There were no casualties, but part of the beach was severely damaged.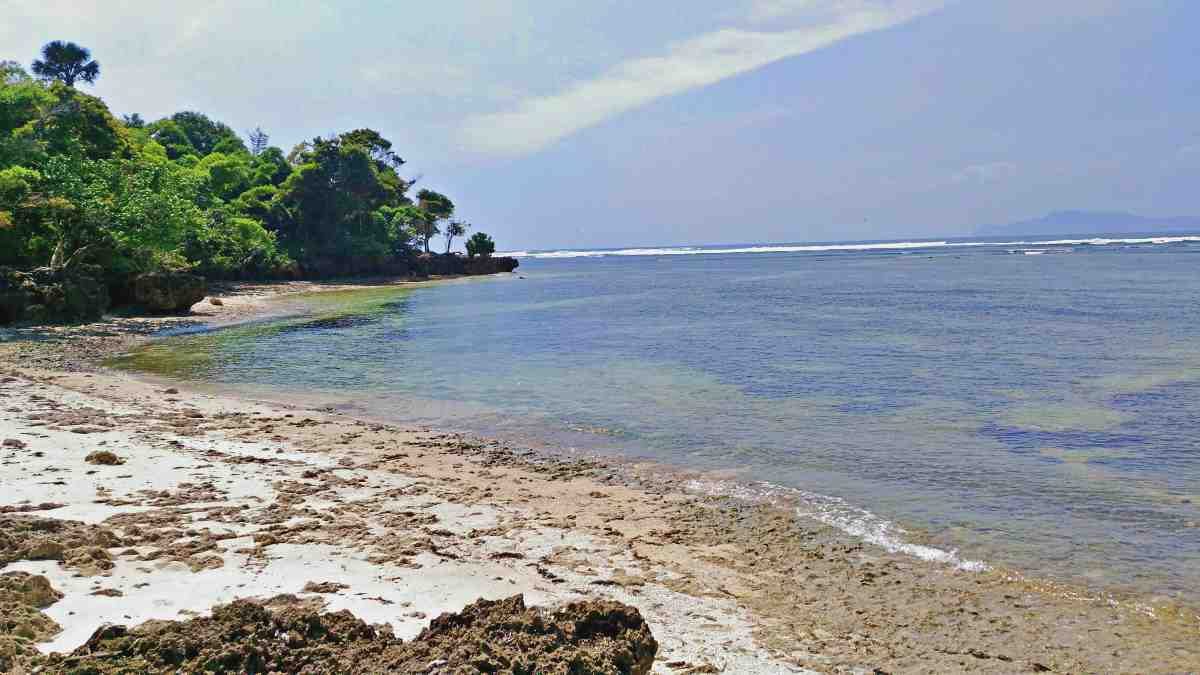 G Land The Surfer Paradise
Plengkung features waves as high as 4 meters with long, unbroken barreling rolls of waves. The swell comes from the Antarctic in a couple of day's intervals. It comes from the west direction. Provide a pleasant angle, especially for left-handed surfers.
Surfers also love the sensation of the rolling waves. That stays consistent for as long as two kilometers. It's always incredible to conquer these occasional 7-tiered waves. There are four main sections at G-Land, each with its own characteristic:  Kongs, Launch Pads, Money Trees, and Speed Reef.
First-timers might want to start with the smaller swells at Kong, while experienced surfers can try to conquer the 4-meter rolls at Speed Reef. G-Land's waves run across shallow corals reef, precaution must be made when surfing during low tide.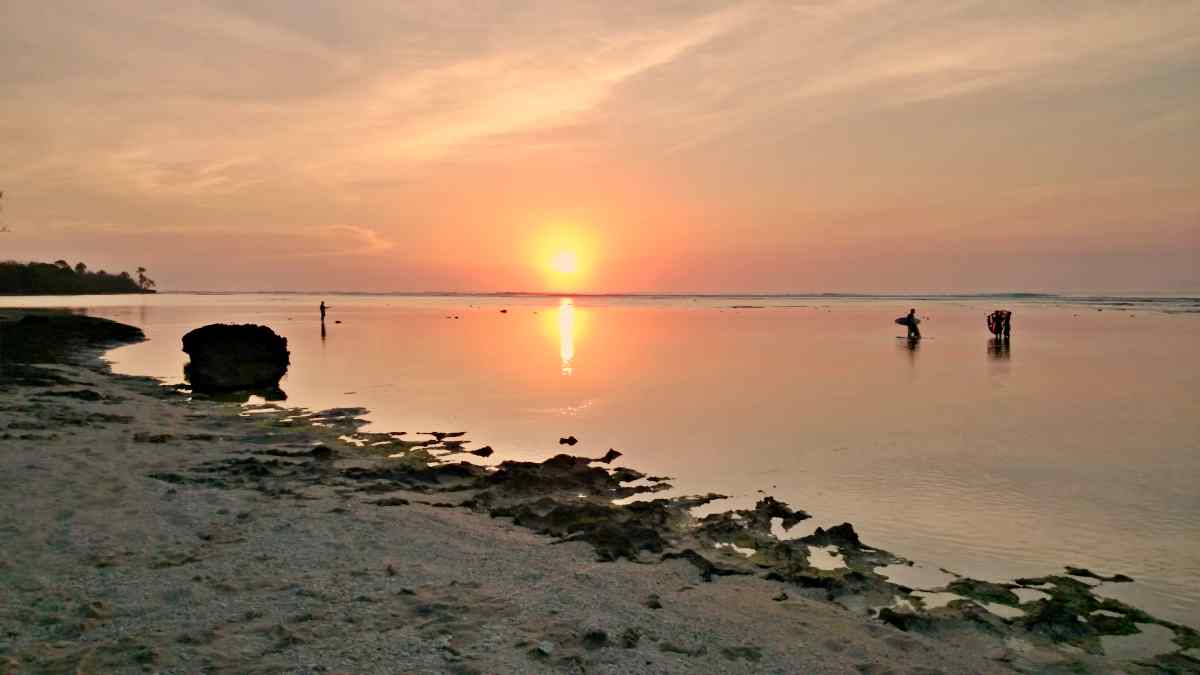 Unlike Hawaii with its consistent waves all year round. Plengkung's best waves occur during the dry season from April to August. Plan the trip accordingly. During this optimal time, expect incredible waves all day long. The wind blows in a favorable direction, and there will always be good waves to catch out there.
Pancur Beach
Tourists going to G Land Plengkung beach overland will almost always pass through Pancur Beach. So why not make a quick stop? There are small waterfalls flowing through the sand into the sea- the beach's unique feature.
The beach has a long shoreline with mild waves and white sand. The wide ground provides ample space for sunbathing and friendly waves. Although not surfable is perfect for swimming.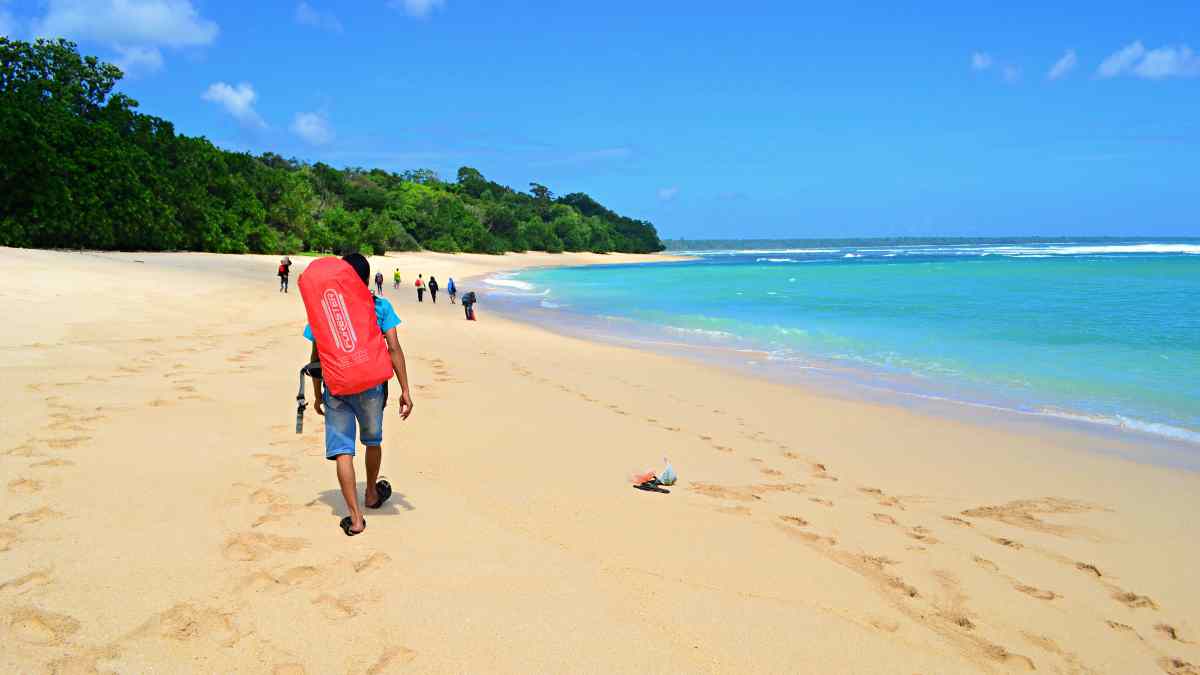 Alas Purwo National Park
Along the way from Pancur to G Land Plengkung Beach. Get the first glimpse of Alas Purwo National Park. A thick, dark, and dense forest, the national park is mysterious as it is beautiful. Locals believe that the park is relatively untouched by tourism. Due to its supernatural force protecting the forest.
In the past, road and hotel construction often meet peculiar resistance from nature. The only track is the road built along the coast and a walking path. That connects three surfer camps at Plengkung.
Visitors can walk or bike along this path while examining the flora and fauna. Talls sapodilla tree (manilkara kauki), ketapang tree (terminalia cattapa) and kepuh tree (stercullia foetida) serve as a home for birds and monkeys. The open grassland hosts four-legged mammals such as deer, wild boar, and bulls.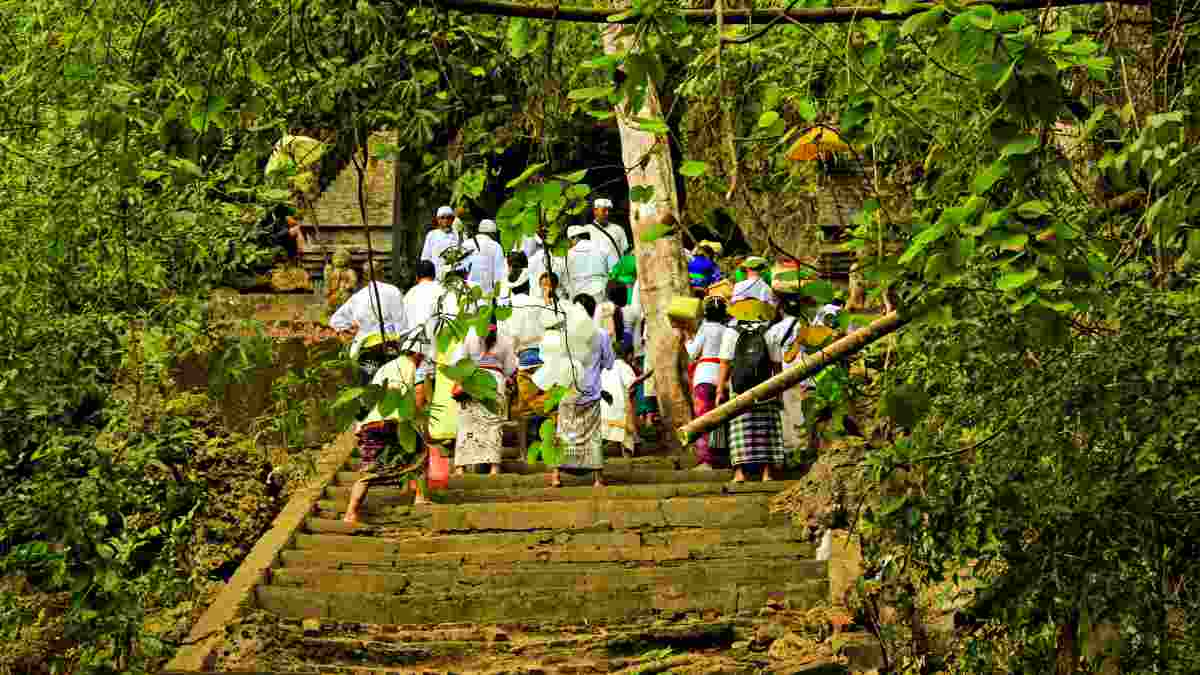 Colorful Sea at Parang Ireng
Parang Ireng Beach is located a 2 km or 15-minute walk from G Land. Parang Ireng has distinct characteristics. The sand texture is rough and a bit larger than typical beach sand. But the most striking is its three-colored water: greenish blue, black, and foamy white.
The black color is the result of dark volcanic rocks found along the coast. The beach is secluded with rarely any tourists visiting. So enjoy the coastal beauty as if it's private property.
Admire in peace the color combination which is unlike in any other place in the world. Also, meet some of Alas Purwo's wild inhabitants. Deer and monkeys often go foraging for food near the water.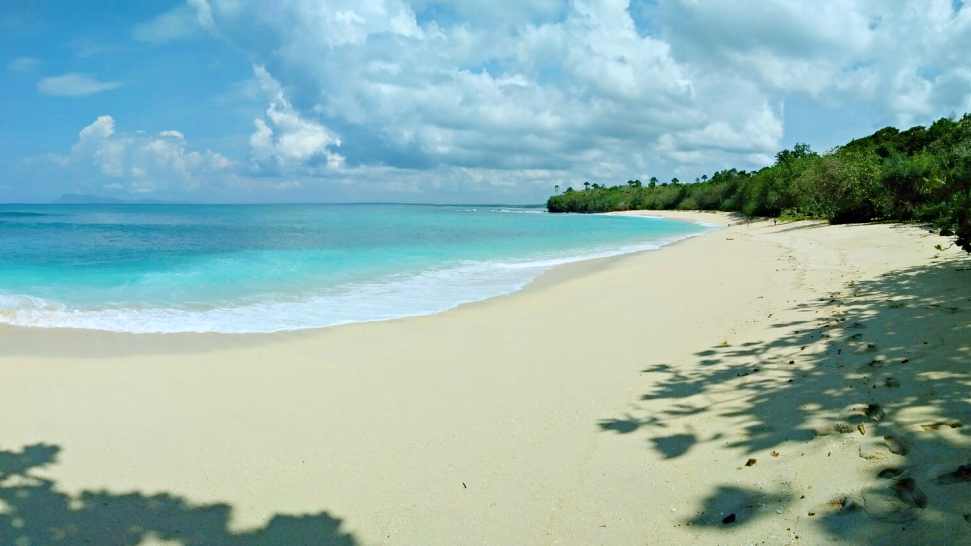 G Land Opening Hours
Since G-land is part of Alas Purwo National Park. To explore the beach area, visitors will have to pass the national park entrance gate. The ticket counter of the national park's open from 8 AM to 4 PM.
G Land Plengkung Beach Opening Hours
Every day
08:00 – 17:00
See: Safari at Alas Purwo National Park, Activities & Entrance Fee. 
G Land Entrance Fee
There's an Rp150.000 entrance fee for exploring Alas Purwo National Park. Cars to get to the beach from Pancur cost Rp250,000 for a return trip. The cost can be shared with up to 10 passengers.
G Land Entrance Fee
Alas Purwo National Park Entrance Ticket
Rp150.000 (weekday) / Rp225.000 (weekend)
See: Ijen Crater Blue Fire, Guide, Activities & Entrance Fee. 
Facilities
Road access is better now compared to decades ago. Accommodation is available, and charming hut-like structures are owned by surfer camps here. These surfer camps also provide restaurants and bars that are open 24 hours.
However, expect prices for their food and drinks will be slightly higher. Basic facilities by the beach include toilets, gazebos, and a viewing tower.
See: Prepaid SIM Card Price, Provider & Internet Package Guide.
How To Get To G Land
There are several ways to get to G Land. From Banyuwangi, the route is Banyuwangi-Kalipahit Road – Pasaranyar- Trianggulasi – Pancur. Tourists can take the public bus from Banyuwangi to Pasaranyar. Then take a motorcycle taxi or rent a car from Pasaranyar to Pancur.
Private vehicles are not allowed inside the national park, tourists must use the car provided by the forest officials. Another alternative is by boat from Grajagan Village. From Banyuwangi, head to Benculuk by bus.
Then continue to Grajagan with a rental car or a motorcycle taxi. From Grajagan, take a speed boat to Plengkung beach. The boat trip takes only 15 minutes. From Bali, tourists can also take a two-hour speedboat journey directly from the island.
Address & Location
G Land Plengkung beach is located in Kalipait village, Tegaldlimo, Banyuwangi, East Java 68484.