Tamblingan Lake
Entrance Fee: Rp10.000
Opening Hours: Open 24 Hours
Telp. Number: -
Address: Jl. Wisata Alam Danau Tamblingan, Munduk, Banjar , Buleleng , Bali , Indonesia , 81152.
The trip to Buleleng is incomplete without seeing the iconic floating temple in Beratan Lake, isn't it? However, Beratan Lake is always packed with tourists. For those who need more quiet and relaxing time, Tamblingan Lake might be the best option for the next destination.
Tamblingan Lake is one of three of Mount Lesung's caldera beside Beratan and Buyan. It takes about 45 minutes to the west from Beratan Lake. Not many tourists know about this place, hence making the site almost untouchable from tourists' buzz. Just like its siblings, Tamblingan Lake has its own charm, with a mysterious and pristine atmosphere around it.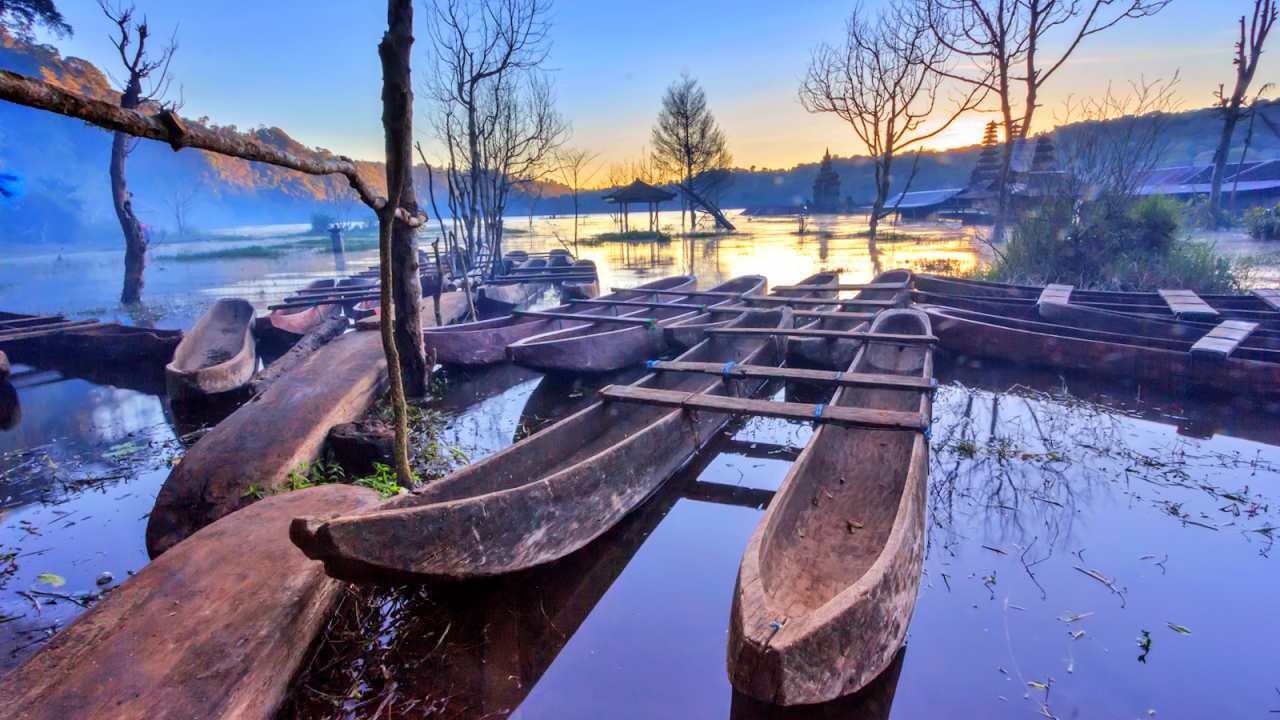 Tamblingan Lake Entrance Fee
The entrance ticket is only Rp10.000 per person. There is an additional parking fee is Rp5.000 for a car and Rp3.000 for a scooter.
Tamblingan Lake Entrance Fee
Ticket
Rp10.000
Nearby: Guide To Explore Banyumala Twin Waterfall & Ticket.
Tamblingan Lake Opening Hours
Tamblingan Lake is open all day for 24 hours. It is best to visit early on a weekday to avoid crowds. During the dry season, the panoramic lake scene tends to be clearer. But it is recommended to plan a visit during the rainy season to see the floating Ulun Danu Tamblingan Temple.
Tamblingan Lake Opening Hours
Every day
Open 24 Hours
Nearby: Munduk Waterfall, Guide & Entrance Fee.
Visiting Ancient Temples
There are many temples scattered around Tamblingan Lake. One of the nearest temples is Ulun Danu Tamblingan Temple. This temple sits right on the open grass of Tamblingan lakeshore. When the water rises, the bottom part of the temple might soak into the lake, creating a unique landscape.
By looking at it, tourists can see how ancient the temple is. The stunning carved pillar stone and gates are covered with mosses. It was, in fact, built during the 10th century. Another temple facing Lake Tambling is Dalem Tamblingan Temple. Unlike the previous temple, Dalem Tamblingan Temple is located in the middle of a forest. Making the site surrounded by a dense of trees and vines.
Balinese put honor on this temple because it is one of the temples that have the Lingga Yoni inscription. Ritual traditions usually hold in this place as well. Tourists who want to explore the lake and visit other temples around Tamblingan Lake can take Pedahu, a traditional kayak, from the entrance gate in Ulun Danu Tamblingan Temple.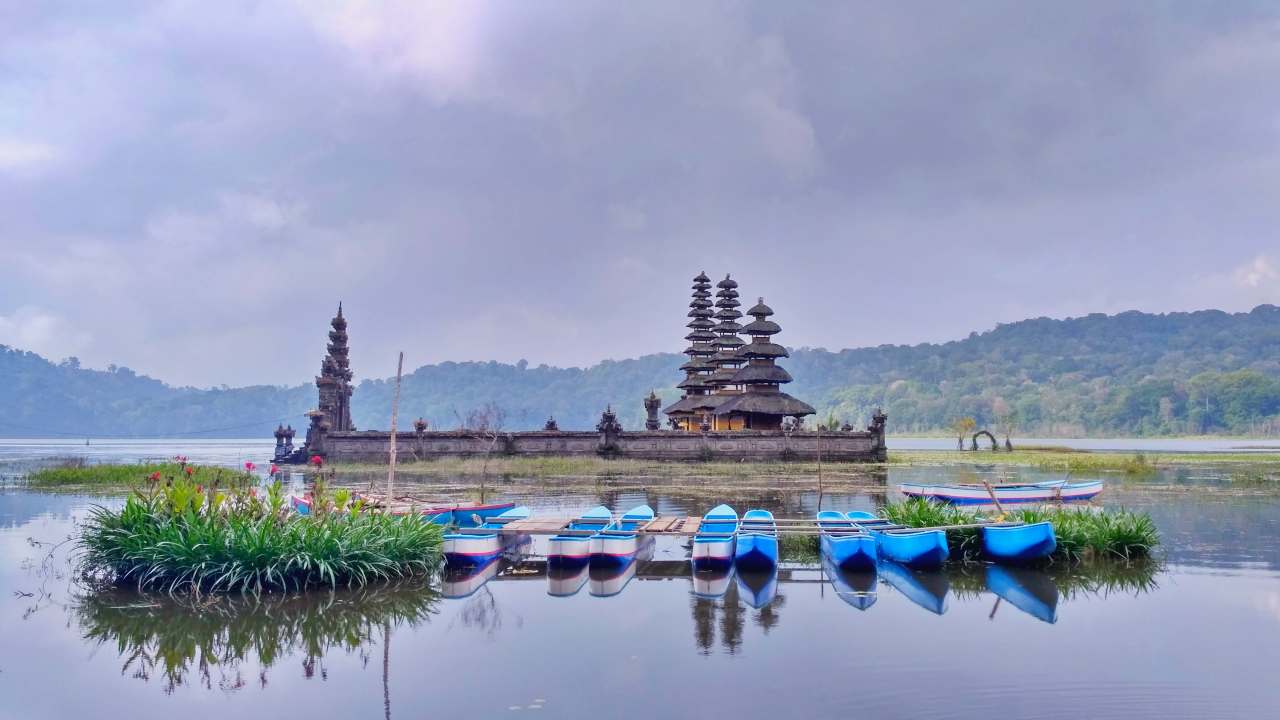 Camping on The Lakeshore
For those who want to have a picnic or stay the night, there is also a campsite nearby. It is recommended to set the tent beside the lake for a magical misty view, especially in the morning. At night, the temperature might drop so make sure to dress warmly. Setting up a campfire for dinner and having some hot tea is something to look forward to. Make sure to bring back the trash and keep the site clean before leaving.
Camping in Tambling Lake is quite easy and convenient since several shops provide camping equipment and firewood. Tourists can rent a tent with a sleeping bag from Rp30.000 to Rp70.000 per night. There is also BBQ equipment for Rp 15.000 and other cooking kits at affordable prices.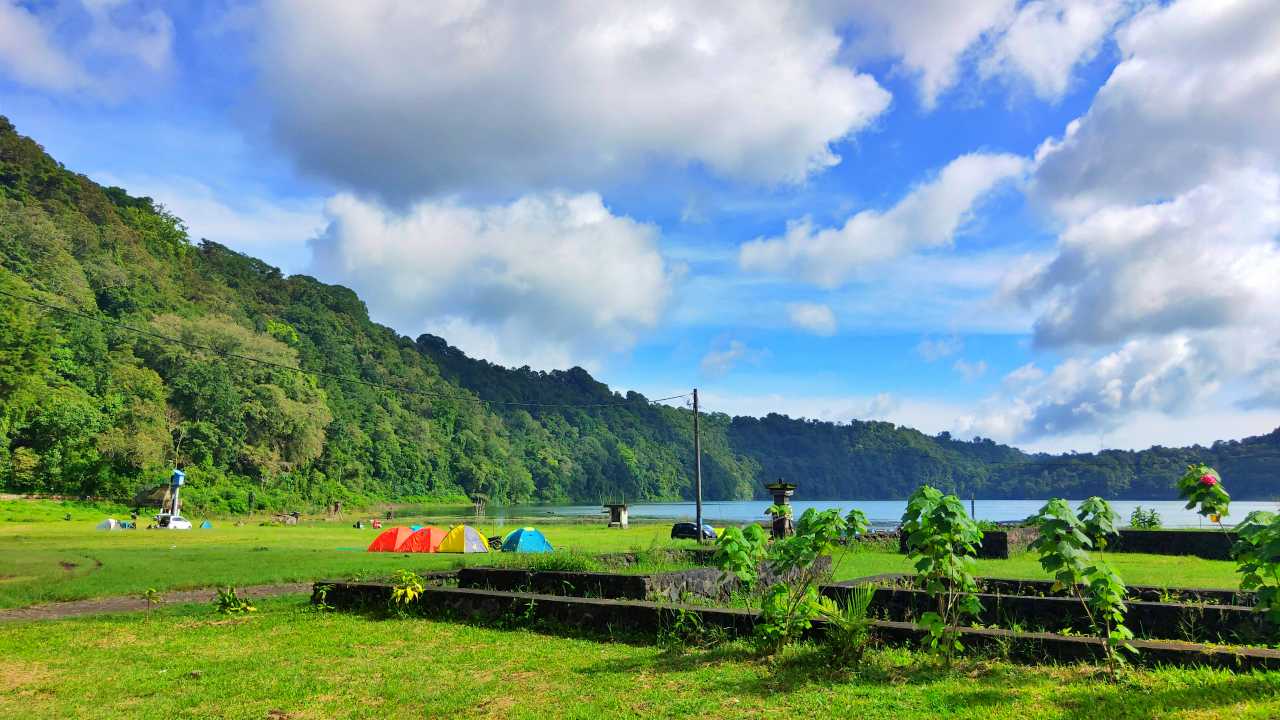 Visiting Waterfall
Munduk Waterfall is only about 6 km away from the Lake. The waterfall is accessible by vehicle. But for people who love adventure, it's best to walk to the waterfall. From the lake, it would take almost 2 hours to get to the waterfall.
Munduk Waterfall is surrounded by a rocky cliff covered with greens. Tourists need to walk across a forest first to reach the waterfall. Nevertheless, the trail is quite easy to follow. It only takes about 15 minutes short walk down from the parking area.
Besides its panoramic scene, it is also believed that the water of Munduk Waterfall contains sulfur, which is beneficial for health and skin. So don't forget to bring swimwear as well! The ticket fee to enter Munduk Waterfall is Rp 20,000.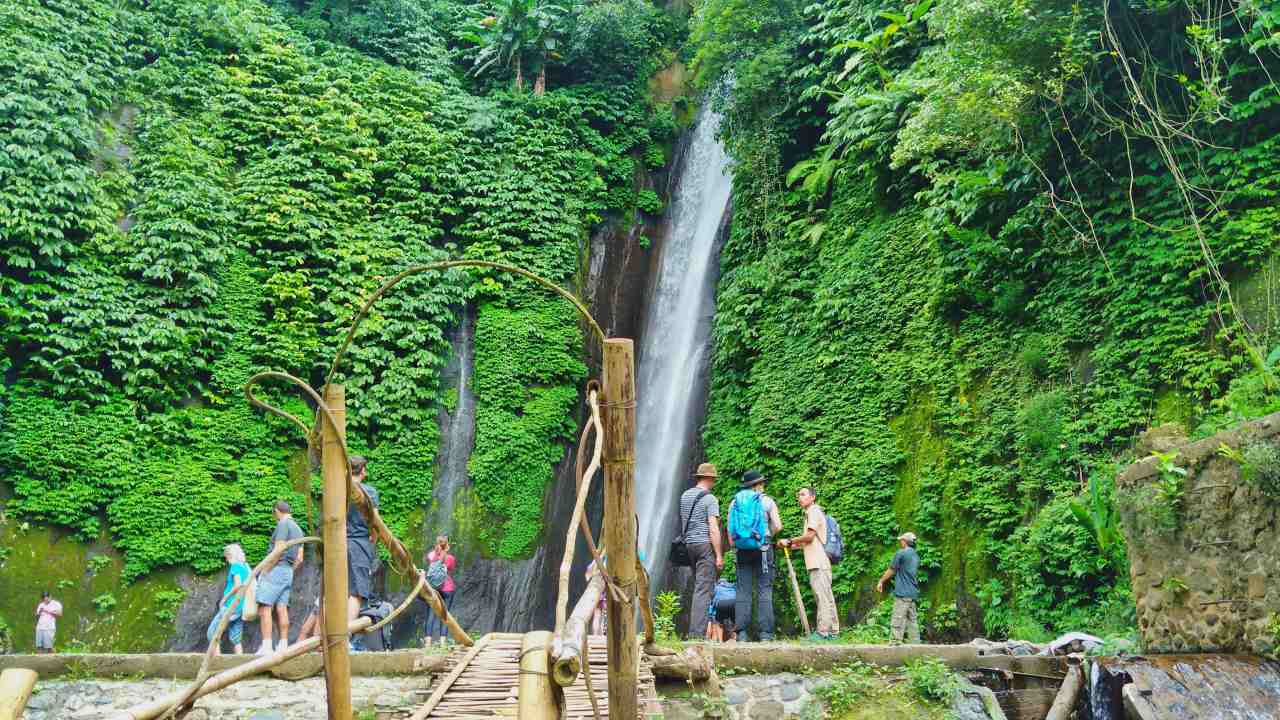 Exploring Tropical Forest
Tamblingan Lake is located near Mertajati Forest. This rainforest is not only important as a home for animals but also for local's farming irrigation. Hence, Mertajati is one of the conservation sites, protected under the officials. Besides, Mertajati Forest is also popular as a trekking route.
The trekking trip begins from the outer ring of the forest with Tamblingan Lake as the last destination. It takes about 2 hours to hike. Get immersed in the dense vegetation, majestic trees, and lush vines in Mertajati Forest.
See: Banyu Wana Amertha Waterfall Guide & Entrance Fee.
Facilities
There are some small warung to grab some food, snacks, and hot tea on the spot. A decent campsite with toilets and shower rooms, and a spacious parking lot. Besides setting up a camp in the campsite, tourists can also find a lot of options to stay overnight. It ranges from a hotel with luxurious facilities to an affordable homey resort and homestay.
See: Tourists SIM Card, Price & Where To Buy.
How To Get To Tamblingan Lake
From Canggu, Tamblingan Lake is about a 2-hour drive. The signage to reach Tamblingan Lake is easy to follow, even with Google Maps. Depart from Jl Raya Denpasar – Gilimanuk to Jl Denpasarar-Singaraja. The route will get passed through Beratan and Buyan Lake, so make sure to pay a visit as well. Especially to the iconic Ulun Danu Beratan Temple.
After that, at the intersection turn left to Wanagiri to reach Jl. Danau Tamblingan. Tamblingan Lake entrance gate is hard to miss. Unfortunately, there is no public transportation to get to Tamblingan Lake. And that leaves tourists the option to either rent a car with a driver or rent a scooter.
The price range for scooter rental is Rp70.000 to Rp120.000 for a day's rent. Meanwhile for a car, depending on the car's capacity, it ranges from Rp600.000 to Rp800.000 for 10-hour use.
See: Bali Airport Guide, Airport Transfer & Public Transportation Guide.
Address & Location
Tamblingan Lake is located in Jl. Wisata Alam Danau Tamblingan, Munduk, Banjar, Buleleng, Bali 81152.