Bali Zoo
Entrance Fee: Rp252.000 - Rp355.500
Opening Hours: 09:00 - 17:00 WITA
Telp. Number: -
Address: Jl. Raya Singapadu, Singapadu, Sukawati , Gianyar, Bali , Indonesia , 80582.
Other than beaches, Bali also has a zoo that offers extraordinary experiences. Bali Zoo is a must-visit. Wheel-chaired accessible, kids- and disabled-friendly, and fairly complete facilities are some of the features describing it. Moreover, it also received an award from the government as "Indonesia's Best Conservation Institution" back in 2017!
The award was for its' great achievement in breeding and routinely releasing endangered animals into wildlife. Bali Zoo occupies a 12-hectare (or 29.7-acre) area. It is a conservation facility aiming at assisting government programs to preserve endangered animals.
There are around 100 species and over 600 rare and exotic animals consisting of reptiles, mammals, and aves. The management seeks to create habitats suitable for the animals. It designed an environment that mimics the original ones. Accordingly, it also planted and takes care of various endangered flora to sustain a convenient atmosphere.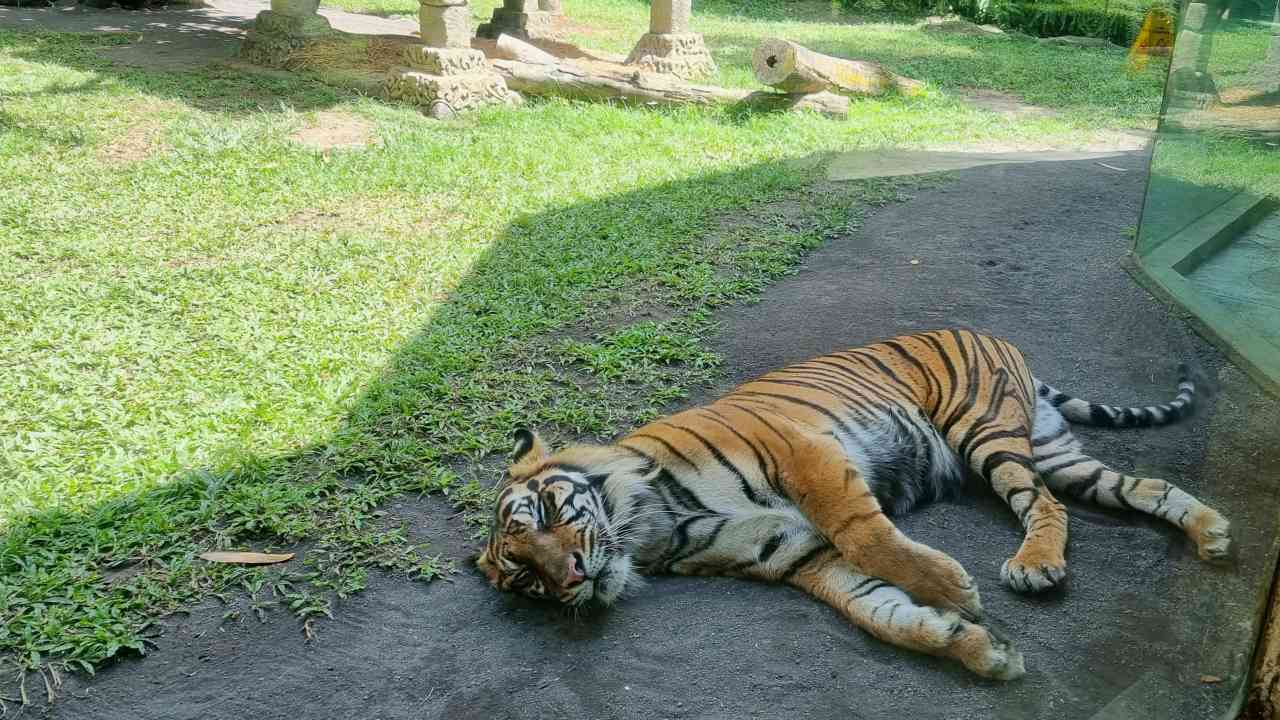 Bali Zoo Entrance Fee
The entrance ticket is Rp355.500 for adults and for children is Rp252.000. That is all guests need to enjoy the attractions, including the animal show. Other activities come with packages that range from Rp607.500 to Rp1.732.500 including admission tickets.
Nearby: Guide To Explore Tegenungan Waterfall & Tickets.
Bali Zoo Opening Hours
With many kinds of activities scheduled all day long, guests may visit anytime from 9 AM to 5 PM. Meanwhile, the waterpark opens from 10 AM to 5 PM. Do bring a bathing suit, sunscreen, insect repellent, walking shoes/sandals, and extra clothes. Pay attention to the schedule to avoid missing out.
Bali Zoo Opening Hours
Every day
09:00 – 17:00
Jungle Splash Waterplay
10:00 – 17:00
See: Bali Bird Park Ticket & Top Activities.
Bali Zoo Education & Entertainment
Get prepared for a remarkable holiday with family. Bali Zoo's collection ranges from exotic local birds to mundane African lions, beautiful peafowl to intimidating saltwater crocodiles. Learn animals' behavior such as what they eat, what they do, what habitat they live in, and so on here.
Guests may also delve into fun activities involving animal interaction in the petting zoo. Imagine how amazing it is to hand-feed deer or elephants, and play with cute rabbits. There is no additional cost for these activities except for buying food for the animals.
Kids Friendly Attractions
There are playgrounds and Jungle Splash Waterplay. Kids should use all extremities to move carefully on rope-based equipment in the playground. Or, ride hobbyhorses on spring-based equipment, and go swinging and sliding on ordinary swings and slides.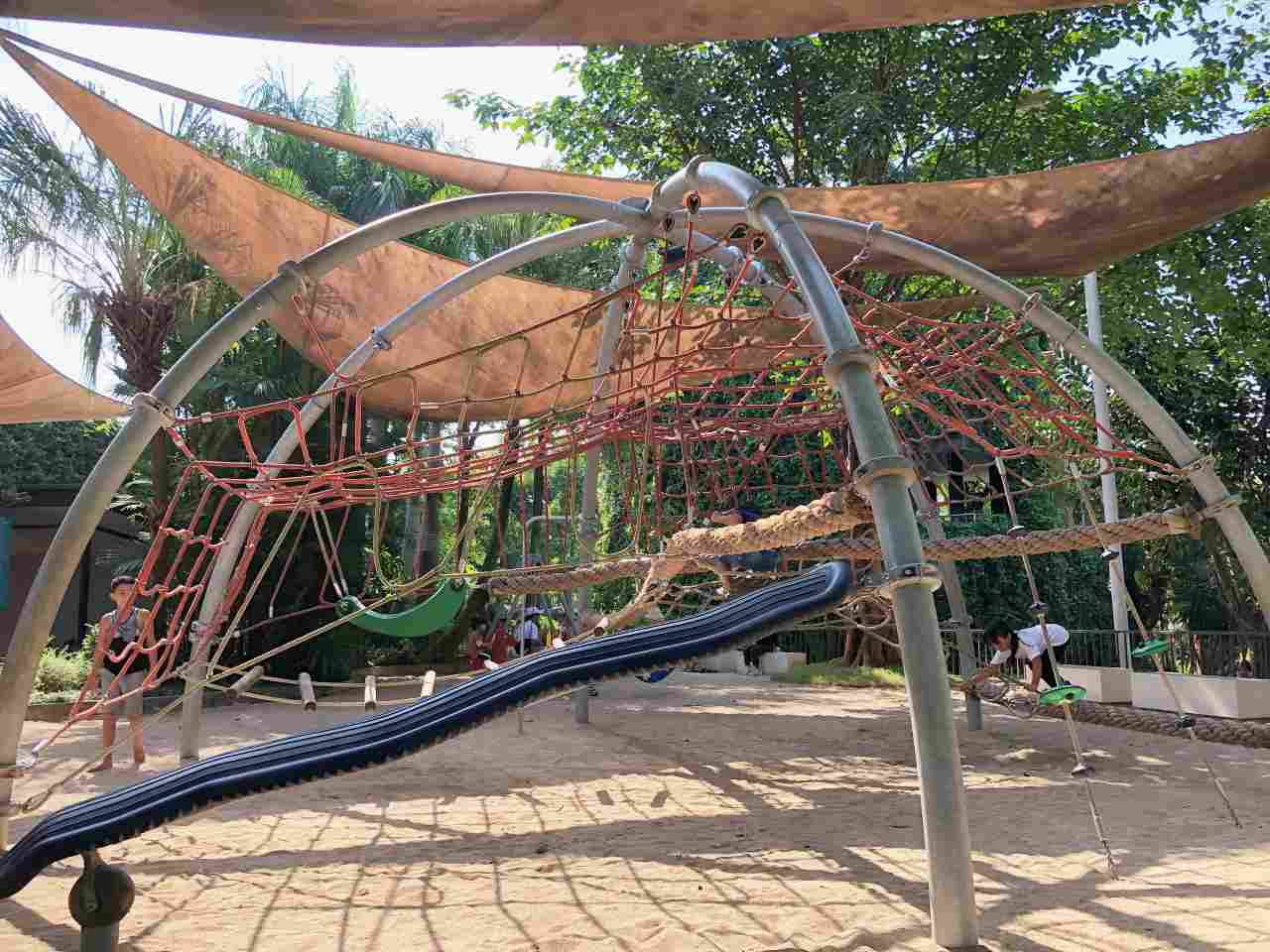 Jungle Splash Waterplay is not big. However, kids will love to play on water slides, and, get splashed by water pouring from buckets. And, who wouldn't enjoy a pony ride? With only Rp75.000, kids will have an exciting short guarded tour riding a pony for 5 minutes.
Half-Day Bali Zoo Explorer
Walking around the park on a shaded path, guests will spot bear cats, orangutans, cassowary, and sun bears. Then interact with deer and wallabies at the petting zoo. For those who are brave enough, a close encounter with a snake or baby crocodile is also made possible here.
Nevertheless, animals are animals however tame they seem. There are reportedly over 200 cassowary attacks every year! Of these, 70% was due to the cassowary feeling threatened. The people got too close and tried feeding them.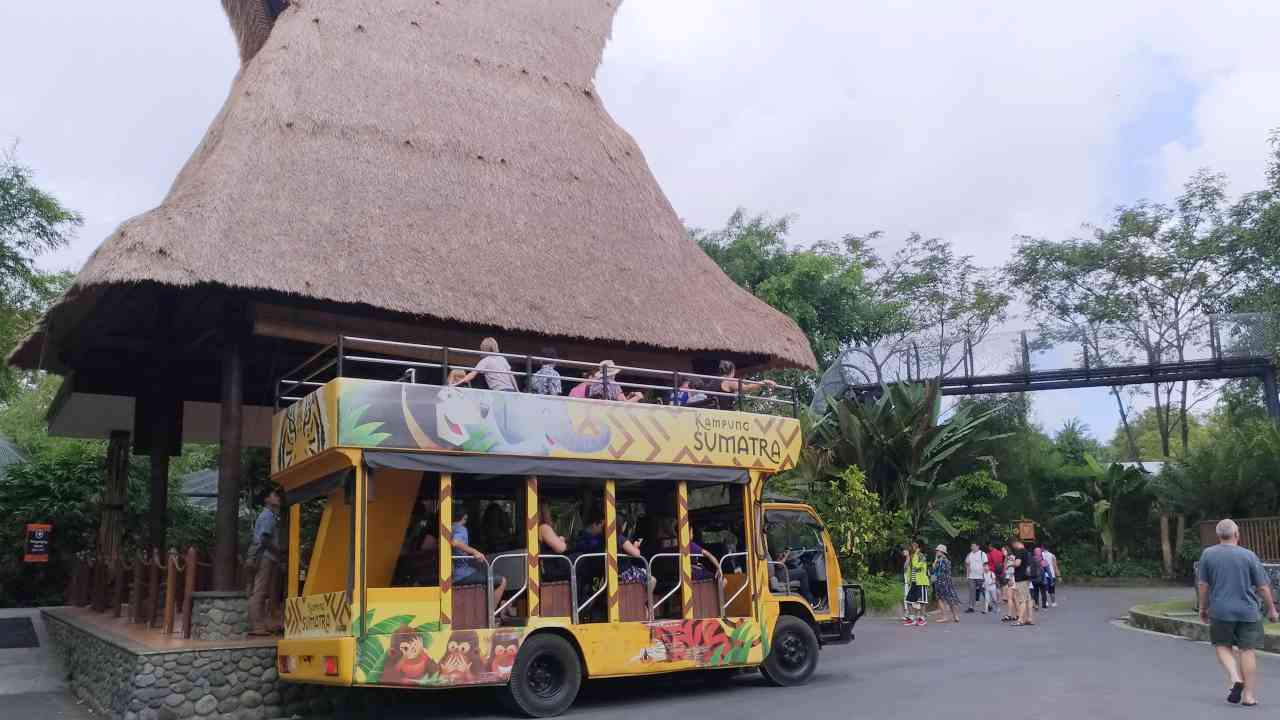 Breakfast with Orangutan
Having breakfast at a zoo is one thing, but breakfast with an adorable Orangutan is another level. To point out, guests will have to arrive before 8:30 AM at the latest. The breakfast buffet starts from 8 AM to 10 AM.
Besides the 5-star food buffet, guests could learn a few things while getting up close with the animals. The breakfast package includes zoo admission, morning coffee or tea, breakfast buffet, animal shows, and insurance.
Elephant Mud Fun
Elephants have no sweat glands and can actually get sunburn. This big, beautiful animal relies on mud to cool down the body. And here in Bali Zoo, visitors could get up close with the elephants while bathing the friendly Sumatran elephants in the mud.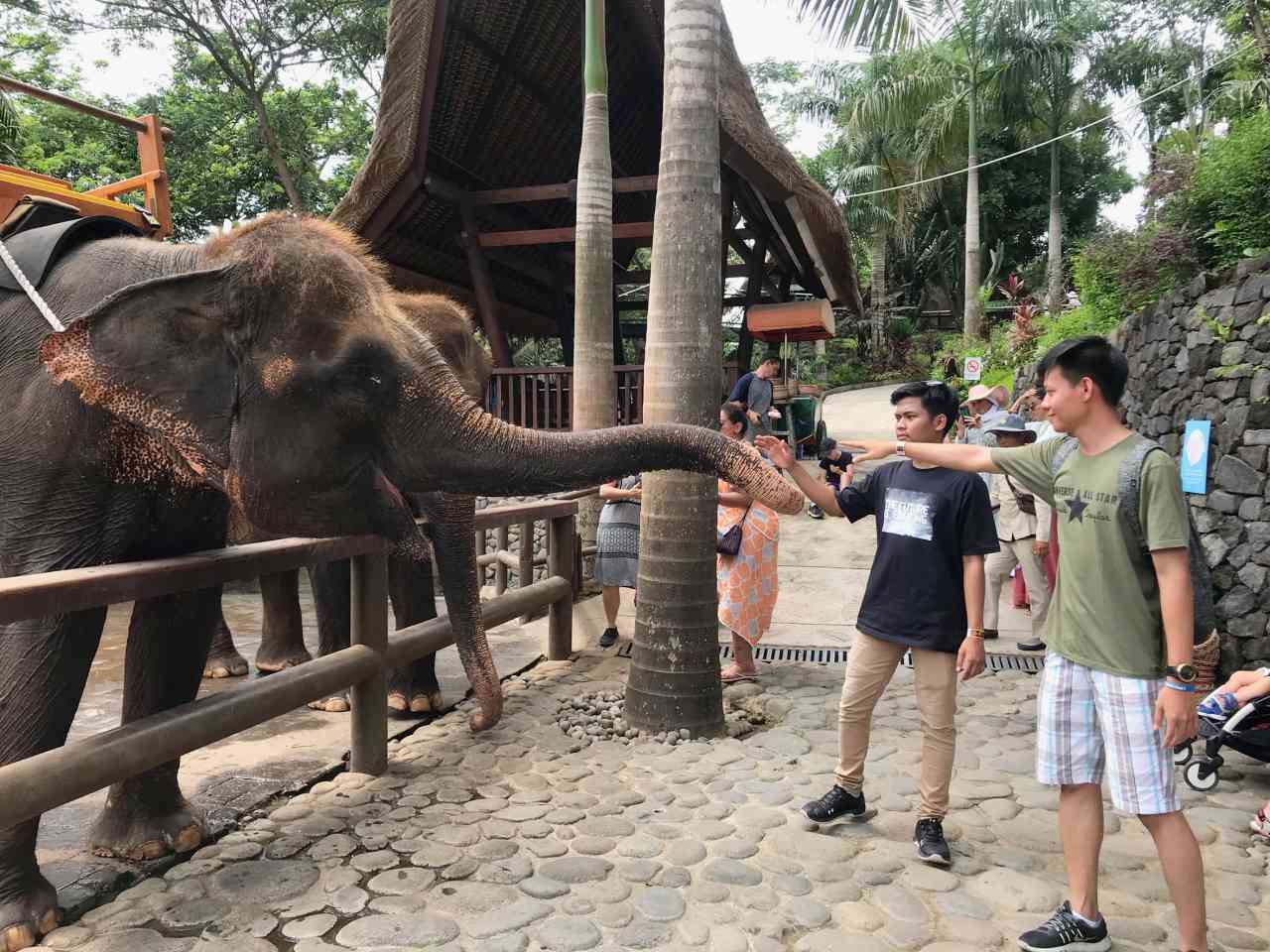 Experienced mahout handlers are ready to assist in this 2 hours activity. Included in the mud fun package is an elephant feeding session too. There are morning and afternoon sessions of elephant mud fun at Bali Zoo. The morning session late check-in for guests is before 8:30 AM. While for the afternoon, visitors should arrive before 12 PM.
Other than welcome coffee or tea and snack, lunch is also served. The package also includes a towel, an admission ticket, and insurance. Hotel transfers are available at an additional cost. There is a minimum height of 120 cm for children to participate in this activity. The activity closes for regular pool maintenance and new mud replacement on the 28th day of the month.
See: Hidden Canyon Bali Entrance Fee & Activities.
Facilities
To accommodate guests' needs, the management provides free Wi-Fi, smoking areas, and toilets that scatter everywhere here. The toilets are clean. Free shuttle buses are ready to take the guests around. Restaurants and cafes are available here and there.
Guests can pick to dine in with tropical birds and elephants parade views at the center of the zoo. Or, enjoy the meal in a wooden restaurant just a few meters from the lion family enclosure. There is a collection of reptiles here that will excite the guests. Multilingual staff is a plus point Bali zoo has to ensure guest satisfaction.
See: Tourists SIM Card, Internet Package & Price.
How To Get To Bali Zoo
Since there is no public transportation, taking a taxi or ordering ride-hail apps are the only options to get here. From Kuta, it is approximately a 1-hour drive and will cost around Rp146.500 by the mobile app ride.
While from Sanur, it's a halfway, 33-minute drive. The online taxi fare will cost around Rp70.000 by app ride. Alternatively, rent a car from locals that start from Rp250.000 per 12 hours. The cost excludes the driver and gasoline.
See: Bali Airport, Airport Transfer & Public Transportation.
Address & Location
Bali Zoo is located in Jl. Raya Singapadu, Sukawati, Gianyar Regency, Bali 80582.