Senggigi Beach
Entrance Fee: Rp1.000 - Rp10.000
Opening Hours: Open 24 Hours
Telp. Number: -
Address: Jl. Raya Senggigi, Senggigi , Batu Layar , Lombok Barat, West Nusa Tenggara , Indonesia , 83355.
Lombok is only a small island and a second destination to look at after Bali. However, it offers endless wonders and never stops to amaze people. And, unlike its neighboring island Bali, Lombok still has many tranquil destinations. One of the most stunning wonders to find tranquility is Senggigi Beach.
A line of fishermen's boats often moored at the beach. The view ensures that the beach is not only relaxing to be in. Senggigi also has abundant resources for its people. Situated on the west coast of Lombok, the white sand stretches along its long coastline.
Senggigi is only a 2-hour ride from Lombok International Airport and 30 to 50 minutes from Mataram, the busiest city in Lombok. When the day is coming to end, impressive sunset will keep tourists company toward the lively night.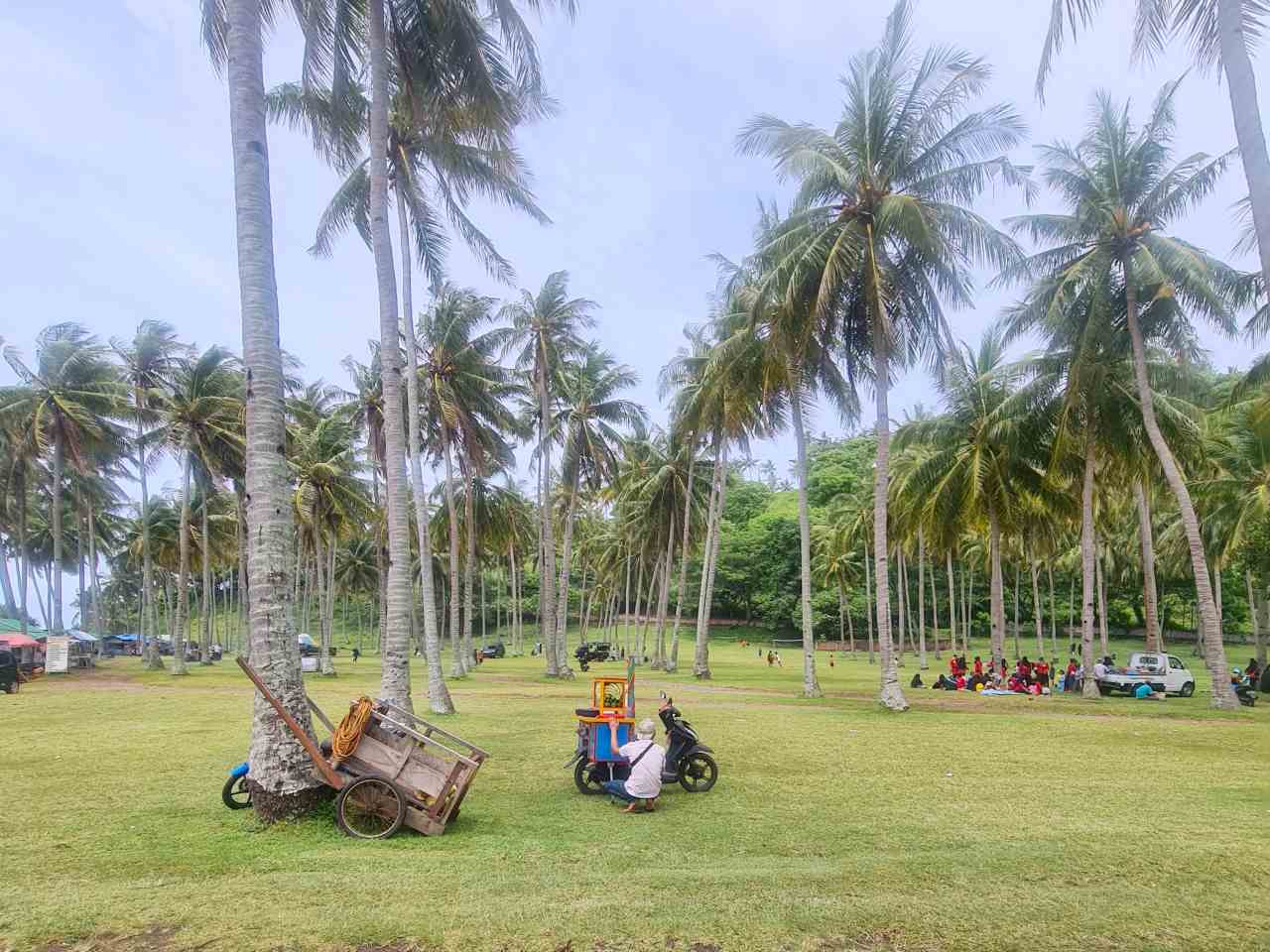 Senggigi Beach Outstanding Views
Senggigi Beach is blessed with white sand and turquoise water. Coconut trees grow along the coast adding green color to the white sand. A line of green hills adorns the north side making it even more gorgeous.
With Lombok Strait that connects Lombok with Bali upfront, Mount Agung is clearly visible as though floating on the sea. In the afternoon, people can witness an amazing view of the sun that slowly sets down behind the mountain silhouette. And no one would let the moment goes without capturing it in a picture.
Swimming, Snorkeling, and Surfing
The trees grow at the beach, ensuring a fresh breeze for everyone. People can just sit back and relax to enjoy the scenery. The beach is also a rich marine ecosystem. The colorful reefs are home to dozens of marine biota. Those and the magnificent corals are perfect reasons for having a snorkel.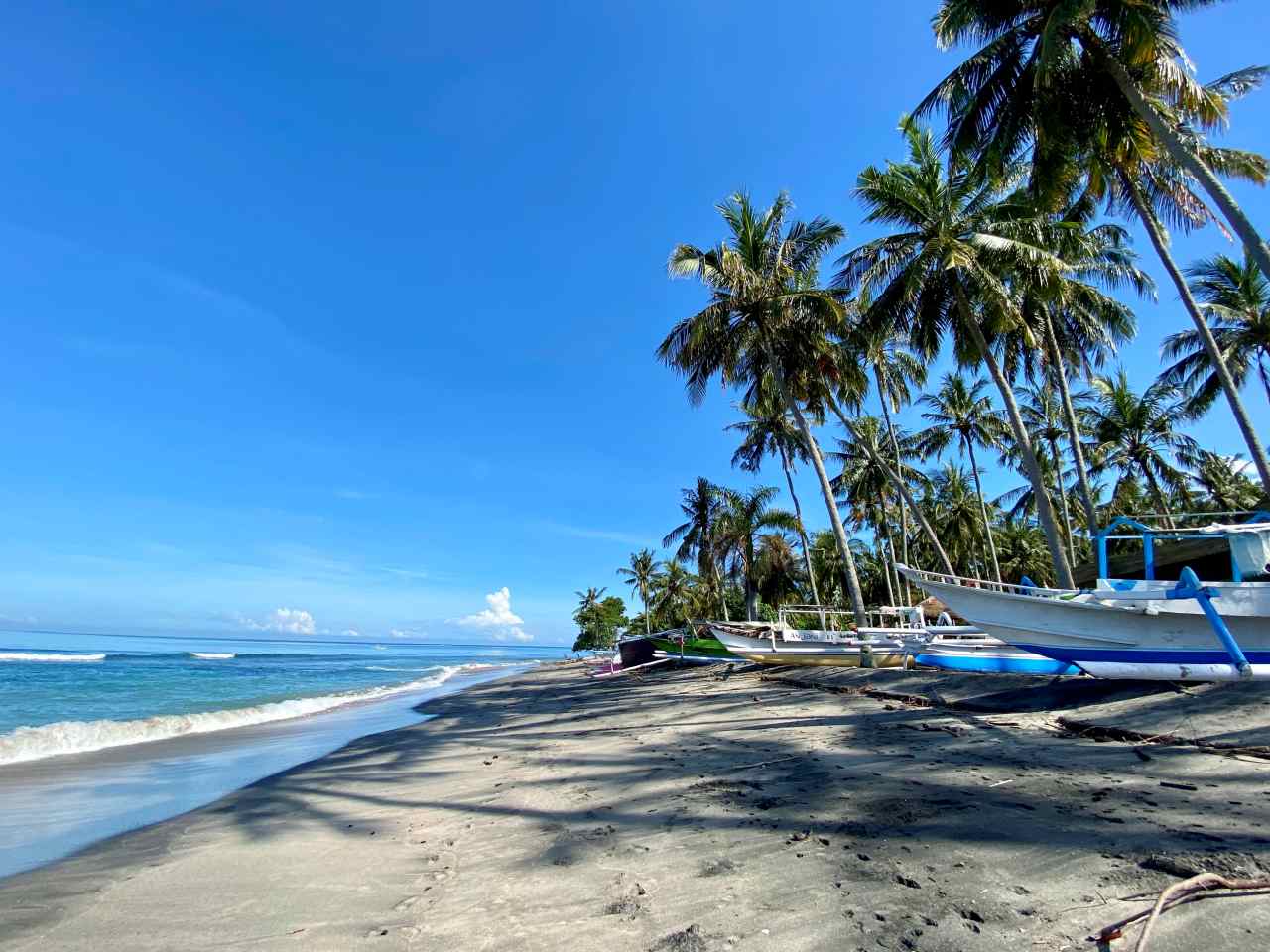 There are rocks that stand magnificently upfront the blue sea, breaking the waves that slap the foot. People can go surfing there. The 0.5 to 1m high waves are challenging enough for novice surfers but would be conquered easily by a pro. However, the waves are rolling calmly to the shore.
With a long, slope beach, it is safe for everyone to go swimming. The watersport gears rent cost starts at Rp25,000.
Watersports
The beach brings a magical view of the sea, the rocks, the white sand, and Mount Agung. But people will get a different view from the middle of the sea. Canoeing and board paddling are great ways to appreciate this. For a little adrenaline rush, try the banana boat and go around faster.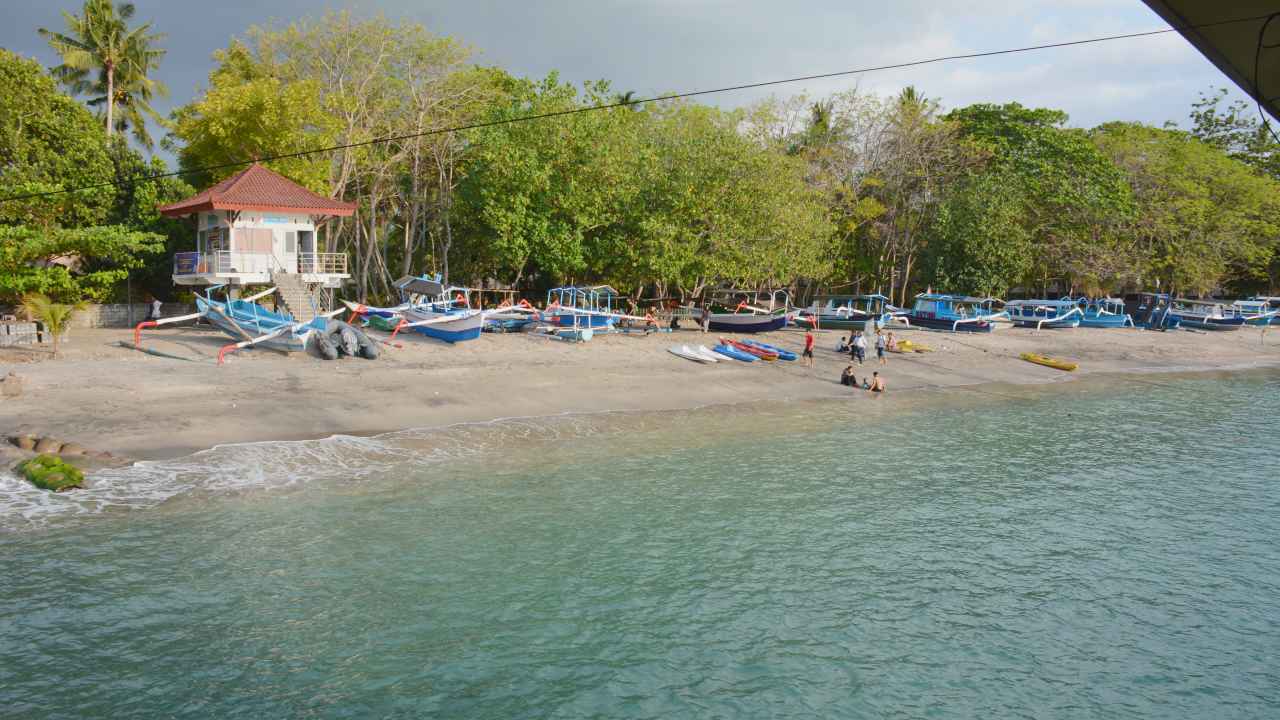 Parasailing is another way to distinctive sightseeing. It is also a more thrilling way to cherish the view from up above. What's more, tourists may get all kinds of gear at affordable prices that start from Rp25,000. And, apply sunblock generously as sunburn is the last thing tourists want to bring home.
Senggigi Beach Nightlife
Senggigi's attraction doesn't end with its' sunset in the afternoon. When the sky gets dark, dots of twinkling lights can be seen decorating the night. The beach is also well-lit; tourists may enjoy the view and the sound of the waves slapping the shore.
For those who like a more invigorating atmosphere, cafes and pubs offer live music by local bands. Techno music and discos also play in some of the pubs from 12 PM. Most of the pubs are free to enter.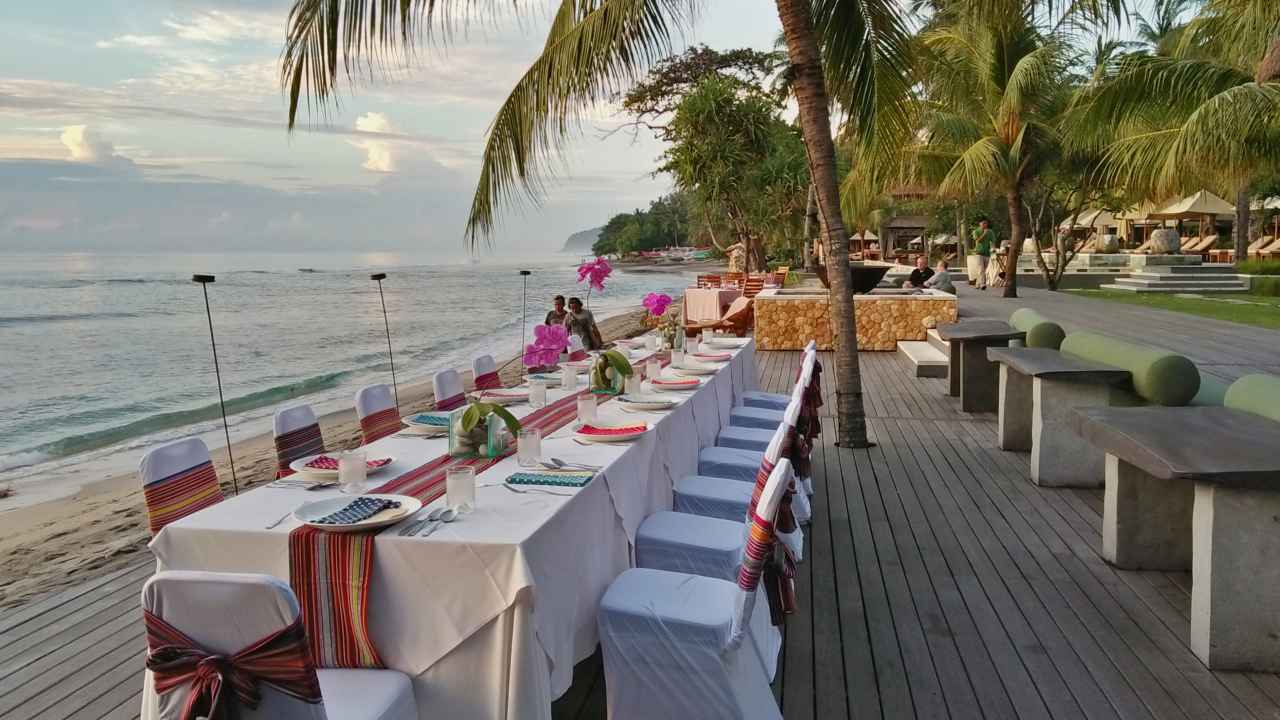 Tourists may find local beers for Rp45,000. Imported beers are Rp50,000 to Rp60,000. Wine and other liquor will cost around Rp 70,000 – Rp80,000.
Restaurants & Lodgings
There are many stalls along the way until the entrance gate. The vendors sell various goods the tourists will need. A lot of snacks and beverages, also beach merchandizes tourists may want to bring home as souvenirs. And all are sold at affordable prices that start from less than $2.
Food stalls and restaurants are lining near the beach, offering mostly seafood and local delicacies. Seafood like grilled fish, shrimp, and squids cost Rp50,000. Local delicacies such as nasi campur, plecing, and sate bulayak start from Rp35,000. There are also grilled corn and coconut that tourists can get for under $1.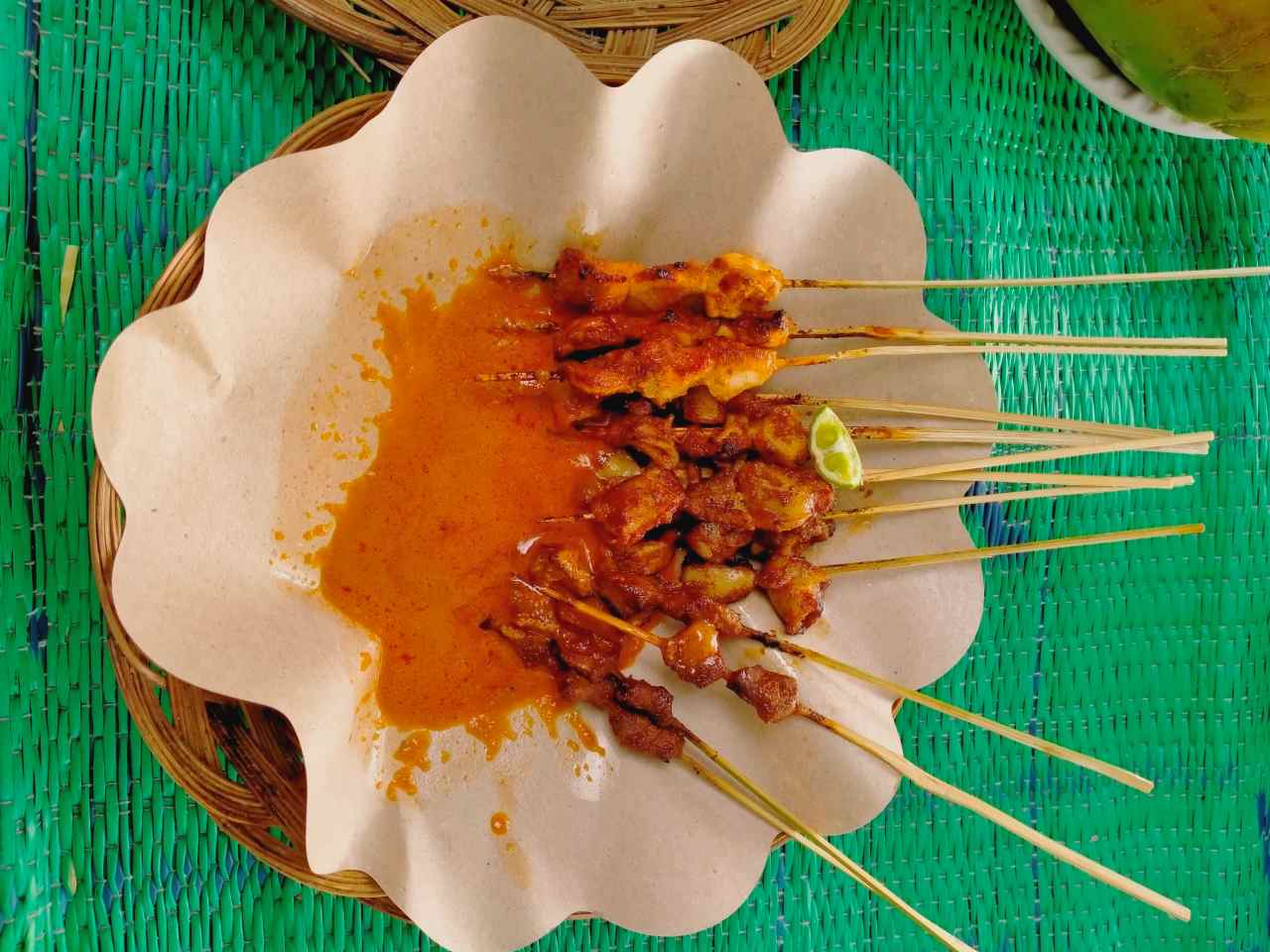 Homestays cost tourists Rp350,000 but are a little far from the beach. Guests will get standard services like a bed for 2, TV, and Wi-Fi, excluding breakfast. However, 3 to 5-star hotels are available along the beach that starts from Rp800,000.
See: Guide To Explore Mawun Beach & Activities.
Senggigi Beach Opening Hours
For tourists who want serenity when visiting here, avoid peak seasons that are in May-September (dry season), year-end, and Eid al-Fithr holidays. The beach is open 24 hours. While most restaurants and bars are open from 8 AM to 11 PM.
Senggigi Beach Opening Hours
Every day
Open 24 Hours
See: Guide To Explore Gili Trawangan & Top Things To Do.
Senggigi Beach Entrance Fee
Tourists coming with private vehicles will have to pay for the parking fee. The scooter parking fee cost Rp5,000 and for the car, the local will charge Rp10,000. While the entrance ticket to Senggigi beach cost only Rp1,000.
Senggigi Beach Entrance Fee
Ticket
Rp1.000
Parking
Rp5.000 (scooter) / Rp10.000 (car)
See: Mount Rinjani Summit Guide, Top Attractions & Trails.
Facilities
Being the pioneer of Lombok tourism and near centers of activities, Senggigi Beach is complete with facilities. The road is in good condition with minimarkets, warungs, inns, homestays, hotels, even ATMs, and money changers on both sides. There is a big gazebo at the entrance gate many fishermen use to take a rest.
A Spacey parking lot is available, toilet, café and restaurants, food and souvenir stalls, as well as watersports gear rental.
See: Tourists SIM Card Guide, Internet Price & Providers.
How To Get To Senggigi Beach
Senggigi is accessible easily from Bali and everywhere in Lombok. It takes 4 hours from Karangasem or Padang Bay Port to Lembar port by Ferry. The ticket costs Rp50,000 and serves 24 hours. From Lombok International Airport, take Damri Bus to Senggigi which costs Rp35,000 and is a 1-hour ride.
From Mataram, there is more affordable public transportation and more adventurous to Senggigi beach, which is taking a public van. Take the Sweta – Ampenan route and passengers will be charged Rp3,000/person. Then continue with the Ampenan – Senggigi route which costs another Rp2,000/person.
However, there is always a taxi that costs Rp180,000 from Mataram to Sengiggi for travelers who wish for a more comfortable trip.
See: Lombok Airport & Public Transportation Guide.
Address & Location
Senggigi beach is located in Jl. Raya Senggigi, Batu Layar district, Lombok Barat, West Nusa Tenggara 83355.