Sukawati Art Market
Entrance Fee: Free Entry
Opening Hours: 06:00 - 18:00
Telp. Number: -
Address: Jl. Raya Sukawati, Sukawati , Sukawati , Gianyar, Bali , Indonesia , 80582.
As its name suggests, find heaps of traditional art stuff here. Such as accessories, local artists' paintings, and even wooden dolls. There are also shops selling paintings and clothes. Sukawati Art Market has been long popular for its cheaper price than other markets. A good place to buy some souvenirs to take home.
Good thing is, that buyers can get wholesale prices, too. Of course, it's only for bulk buying. Though the price can be considered cheaper. Try to slightly bargain as part of mingling with the locals. The vendors are friendly though sometimes a bit aggressive.
Sukawati Art Market completed revitalization at Buildings A and B at the end of 2020. The new buildings are more comfortable, cleaner, and well-organized. It spoils visitors' eyes from the very moment stepping in on arrival with its' local wisdom touch in the architecture.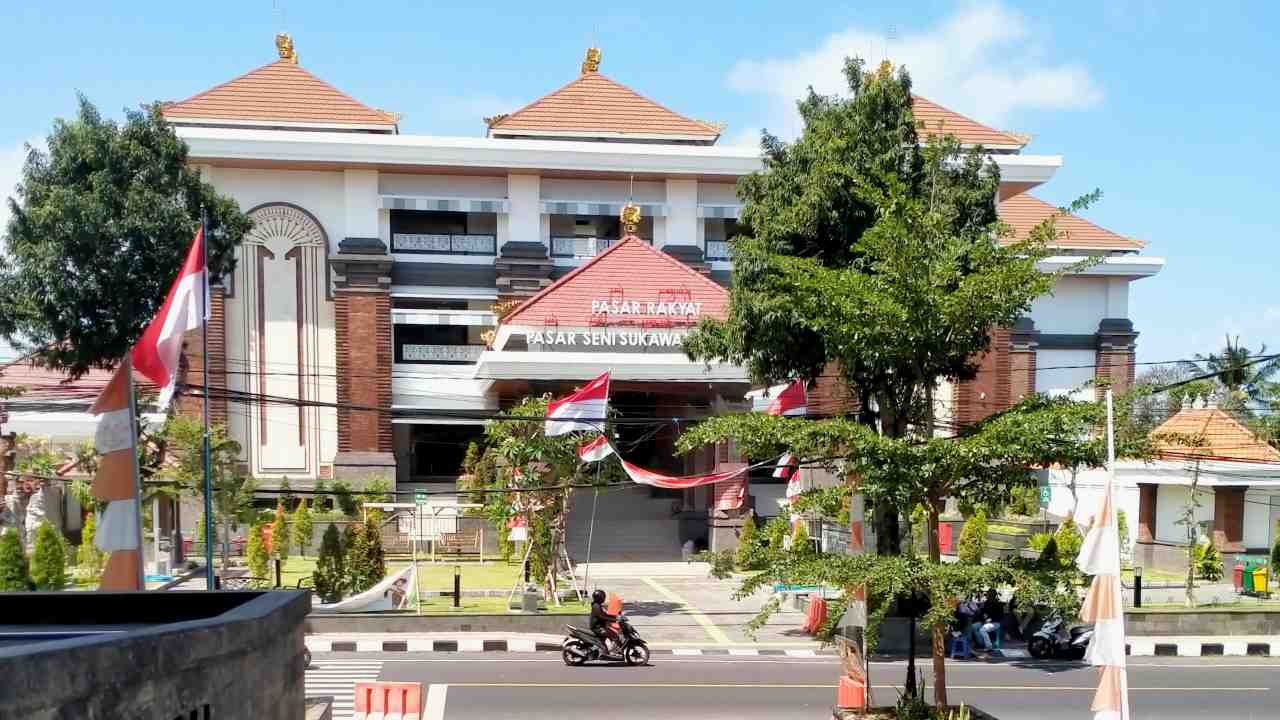 Sukawati Art Market Clothings & Fabrics Haven
Clothing shops are what visitors can find easily in this market. Shirts, sarongs, and even long dresses – locals called daster are hung colorfully. With typical Balinese patterns of course. These shops also sell pants like Aladdin pants. That's long, baggy pants with elastic rubber in the ankle area.
Many locals use it as casual wear for home or as sleeping wear. Some even wear and mix-match it for a casual outing too. Find Batik, the indigenous Indonesian fabric known worldwide. The quality may be different from those from Laweyan village in Solo.
Since these Batiks are printed while Laweyan's are mostly hand-drawn. But still – for a gift, getting it from Bali never goes wrong. Woven fabrics from Nusa Tenggara are also available here. Prices for clothing are relatively cheaper in Sukawati Art Market. Especially when compared to art shop prices in other touristy areas.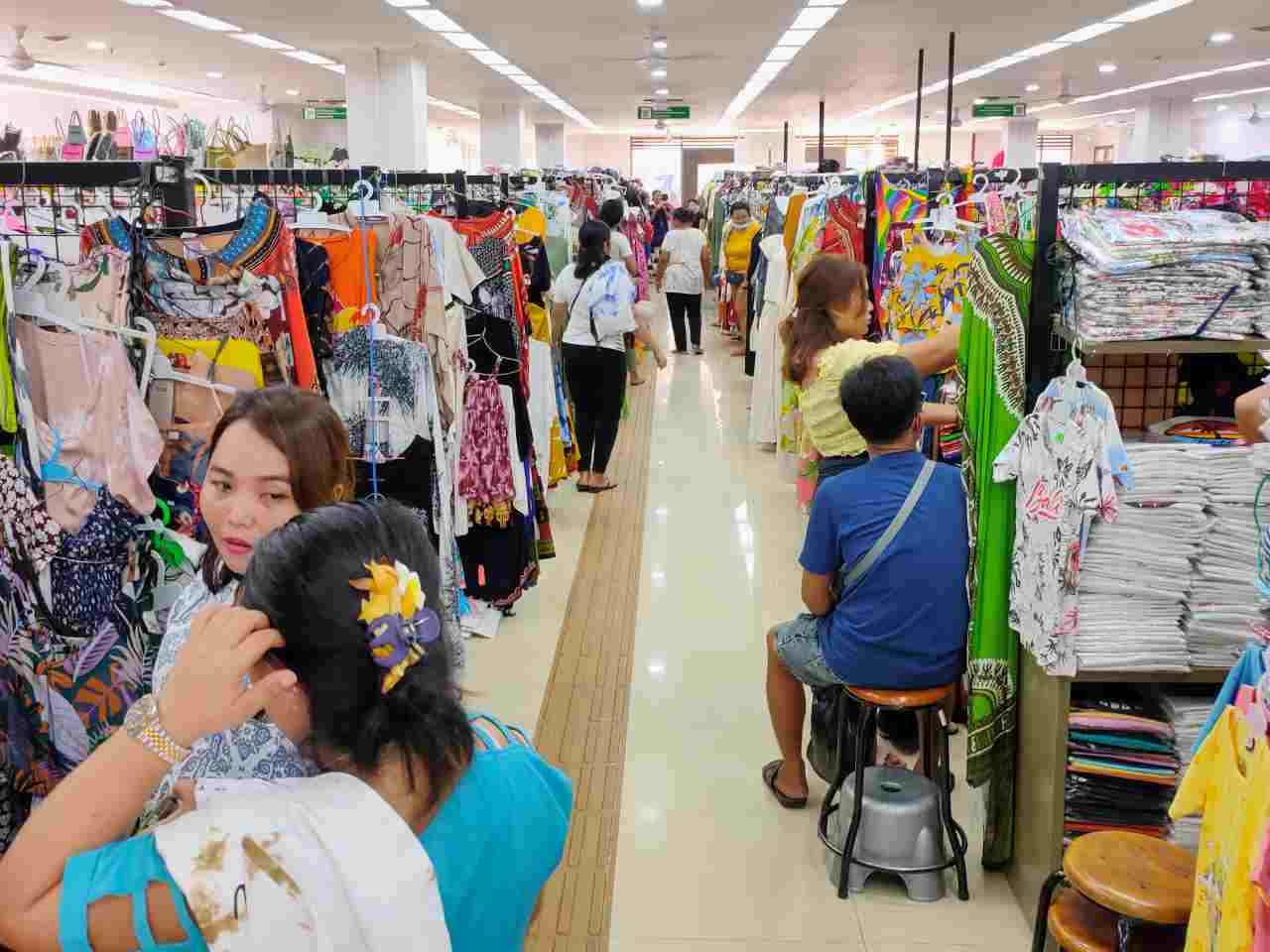 Get a shirt for $3-4 per piece. The same price goes for the Balinese sarong. As for that long dress – daster, generally, the end price is $5. The initial price can be twice that. Muster bargaining skills and get a great deal.
Traditional Balinese Dress
Tourists may want to bring home apparel to mark their visit to Bali. There are many unique, signature Balinese designs to choose from. Barong—a common design on the shirt; Kamen—a Balinese skirt; or udeng—head cap specifically used by men in ceremonies; are among other forms of Balinese clothing.
Various batik patterns are also featured in Balinese fabrics and sarongs. The price starts from Rp30,000 only. In the handicraft section, customers can find miscellaneous accessories such as beaded necklaces or bangles and silver goods. Hanging bags made of woven rattans, crocheted yarn, or painted fabrics are also common views when strolling around the market.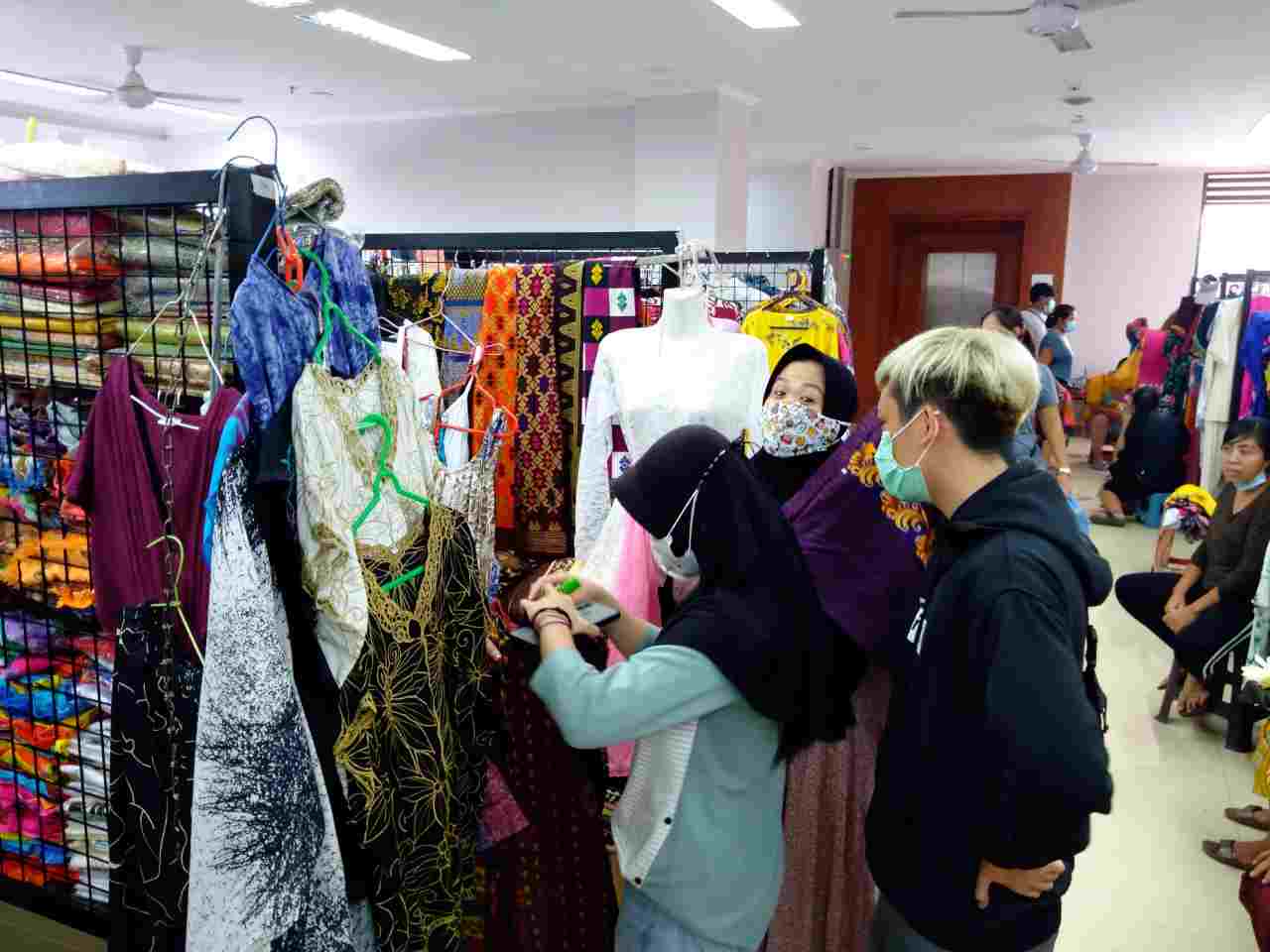 There are home decorations such as dream catchers and wall hangings, too. Aromatic and aromatherapy items are available in this market such as sandalwood oil-infused fans, incense sticks, and colorful jelly candles. Most items are handmade, the lowest price is less than Rp10.000 per piece.
Accessories
Upon arrival, there might be several shops calling and offering accessories. Among them are traditional-style bracelets, necklaces, and rings. These vendors can be aggressive, especially during the low season. And their first offering price is quite mad, like Rp75,000/necklace.
Simply dodge them or, bargain the price if interested. Shoppers can find plenty of other shops selling accessories. In this case, who knows, the price might be lower. For bulk purchases, ask for the wholesale price. Or ask for a discount per item if the vendor insists on giving a wholesale price.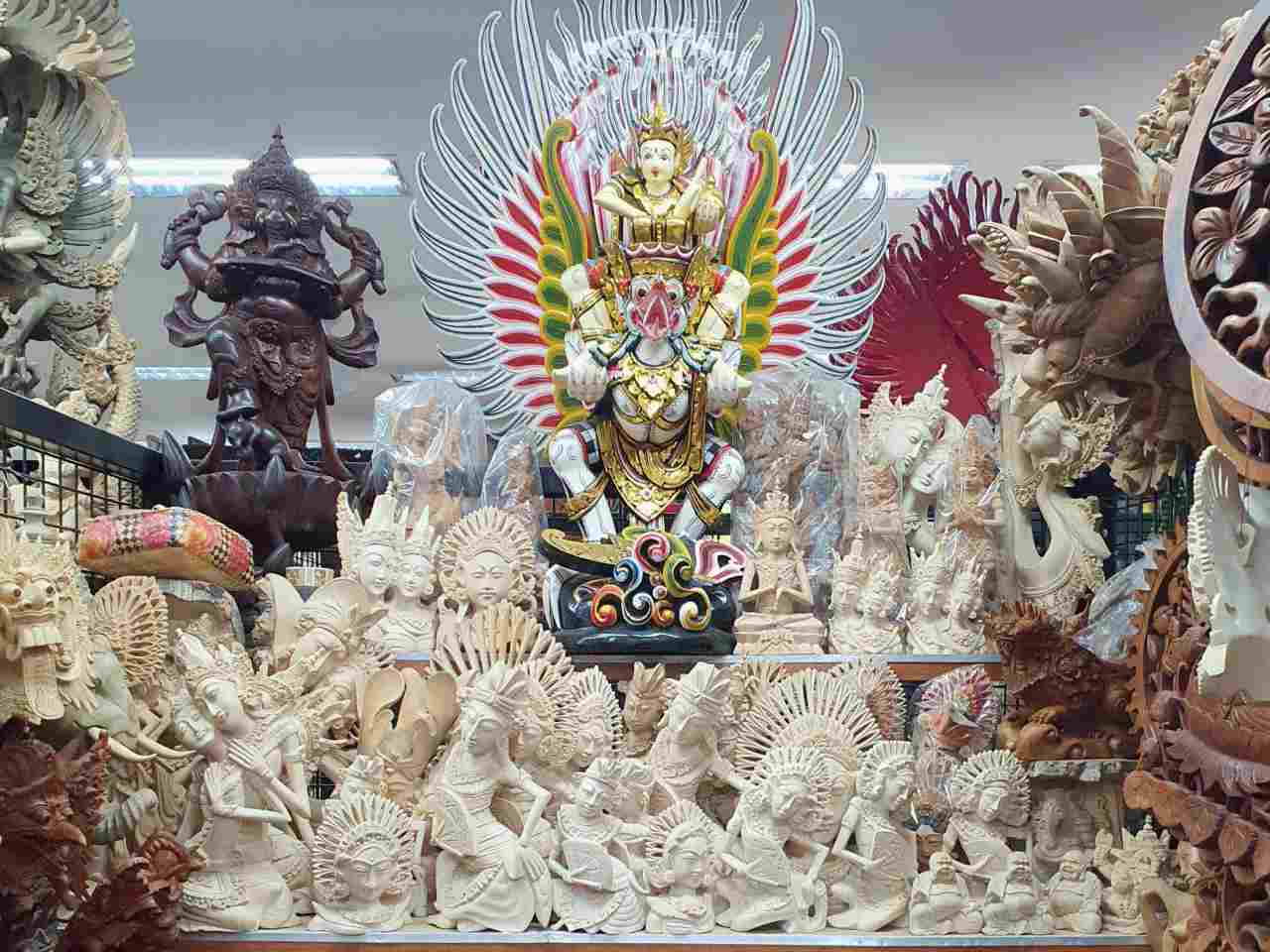 There are many types of materials used to make accessories. But the cheapest accessories are usually the ones with wooden materials. The price for a ring made from silver alloy starts around Rp30k to Rp50.000.
As for necklaces, generally, the initial price is around Rp25.000. A buyer with good bargaining skills even can get Rp10.000 for 1 piece of necklace.
Cheap Paintings at Sukawati Art Market
Painting lovers, get ready to have many new collections. Oil painting with a canvas as the medium is abundant here. From landscape to abstract painting, the market has it all. Mainly the paintings are about Balinese dancers, rice fields, and Balinese daily lives.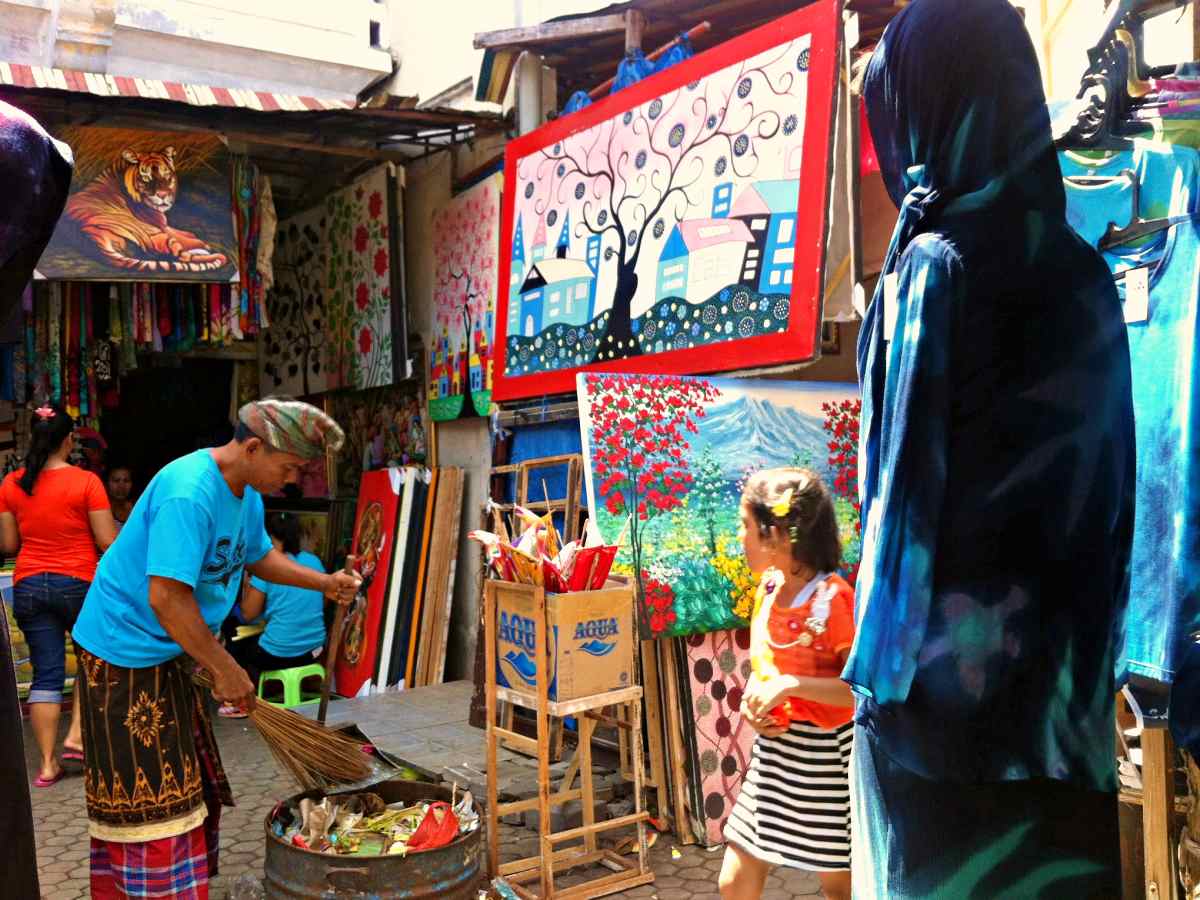 Small or big painting, choose whatever suits one's style. Cheap price also applies to these products. Even with Rp100.000, shoppers can get at least one small painting. But of course, it requires bargaining skills too.
In the end, the deal price is always cheaper compared to other art markets. One can get a painting for Rp150.000 here. While in Kuta, that will cost Rp350.000 for the same painting.
Rattan Bags
Rattan bags have been on the hype in the last few years. Why not get one (or some) here? Cute rattan bags here are available in different sizes and patterns. Small, medium, and large ones each come with a different price.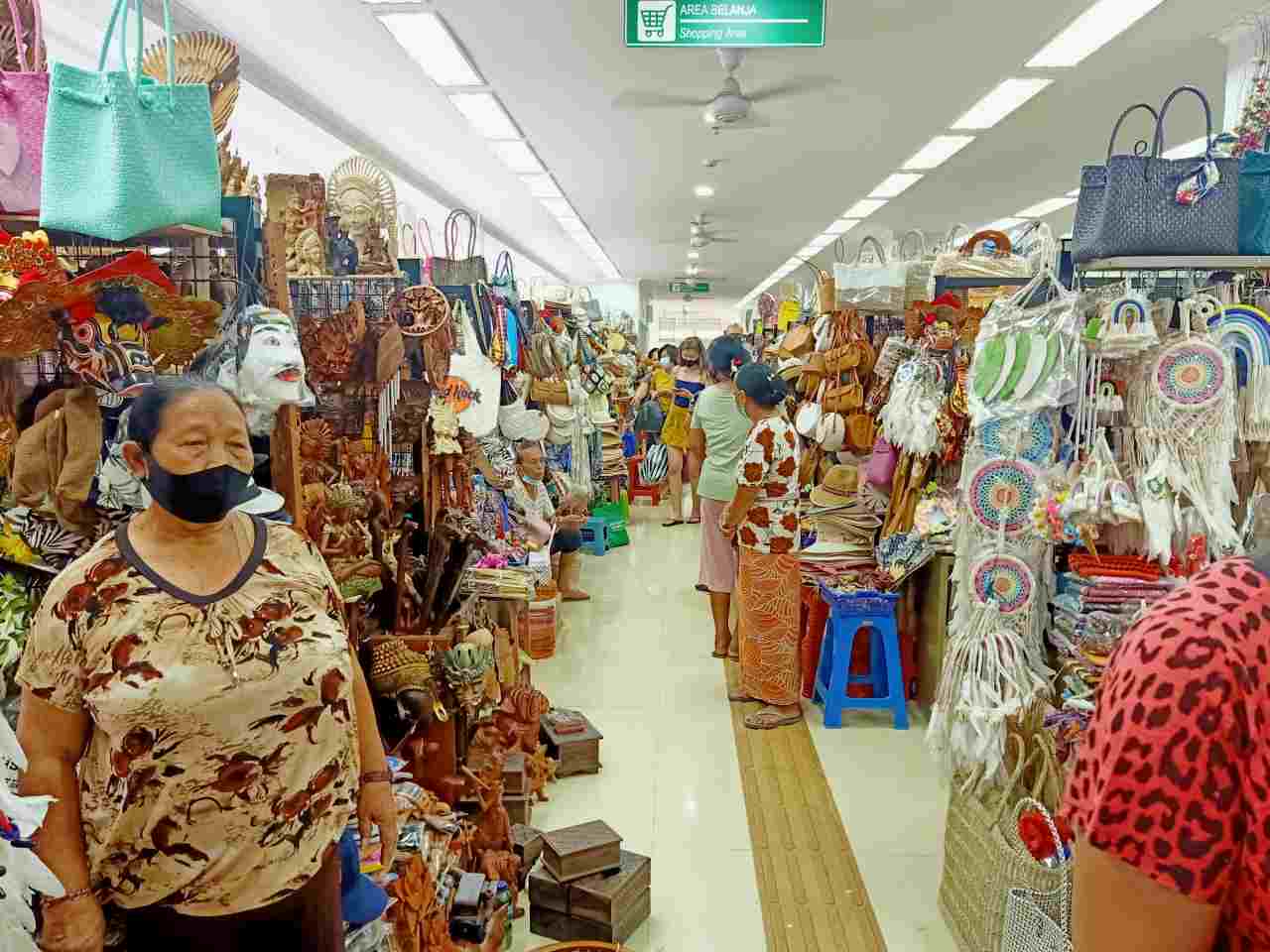 However, the price isn't much different from other places like the Ubud art market. The small round rattan bags start from $19. After bargaining, the price can get lower to $15. As for the largest one it cost around $34.
Wooden Souvenirs
Other unique choices to make for gifts include some wood carvings, masks, and woven basketry. These three aren't that popular among tourists. But for people looking for a decent and unique gift, this three will do.
Windchimes and dreamcatchers are also available in several shops. The wind chimes are made from bamboo. While dreamcatchers are quite popular among female tourists. Since the stuff comes with many color options.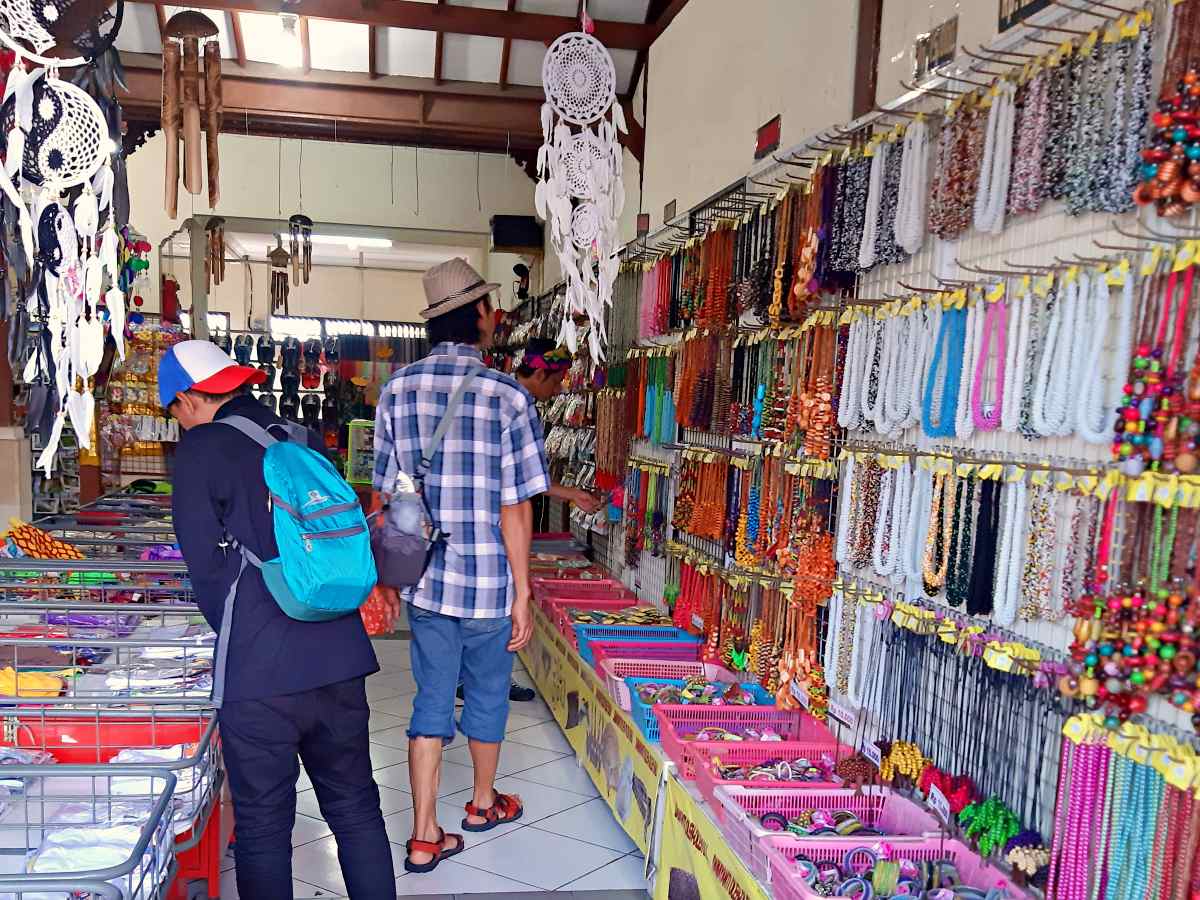 Human Interest Photo Spot
Find old ladies in traditional clothing putting canang, the offering around the market. Or maybe a young girl carrying a basket on their head. Sukawati Art Market will make a good story to capture.
Whatever it is, this market is perfect to hunt human-interest photos. Don't hesitate to ask the vendors to pose. That way, and be friendly with the local seller. After all, a friendly attitude might rising the chance to get cheaper prices.
Colorful Kites Shop
Kite Festival is an extraordinary religious event that means delivering messages to ask for abundant crops to the divine power. A team of 70-80 people consists of gamelan players, flag bearers, and kite flyers in the festival. The kites come in various colors and shapes.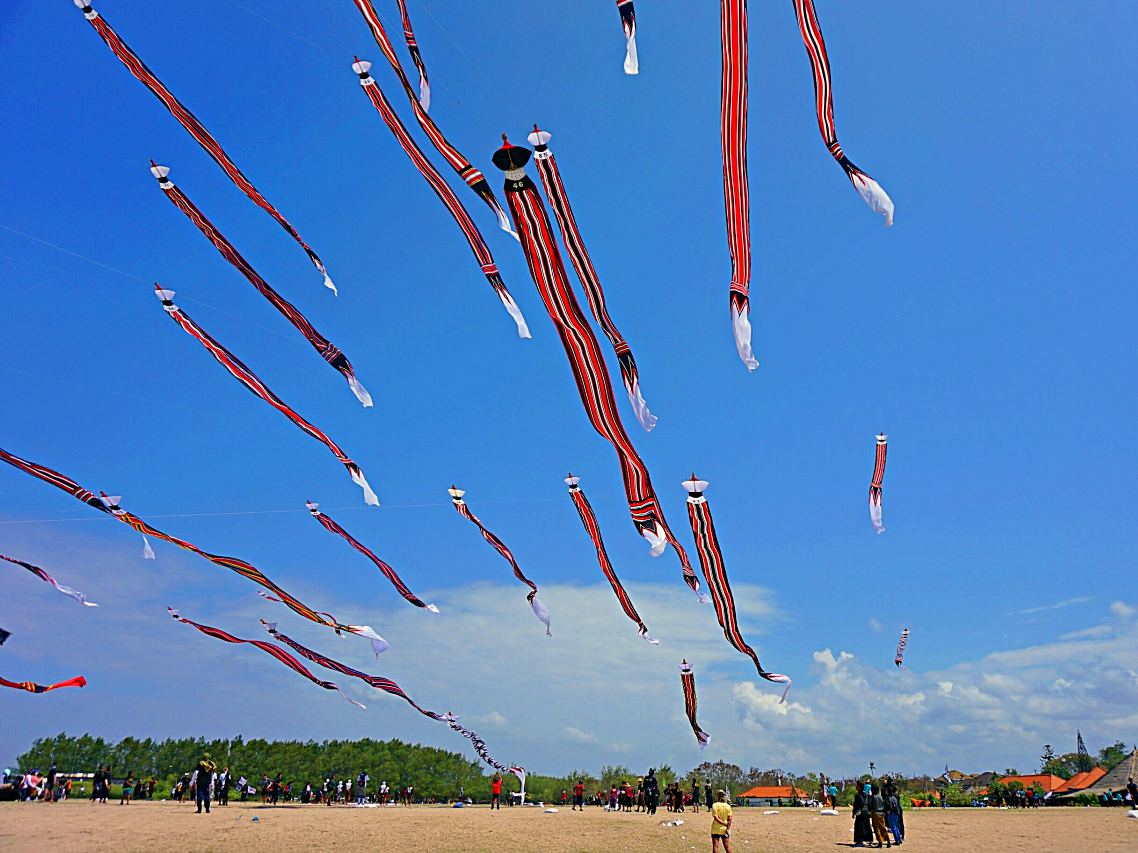 Bebean (fish shape), Janggan (bird shape), and Pecukan (leaf shape) are traditional kites flown during the festival. Fascinating kites are available in the Sukawati Art market. The vendors sell kites from Rp.25.000 to Rp40.000 depending on the size, shape, and design.
Street Food Worth Trying
Don't let a hungry tummy ruin the shopping spirit. Try tasting the local skewers on the food cart. Some vendors offer sweet pork skewers, some others sell Maduranese chicken skewers. These skewers are drenched with peanut sauce.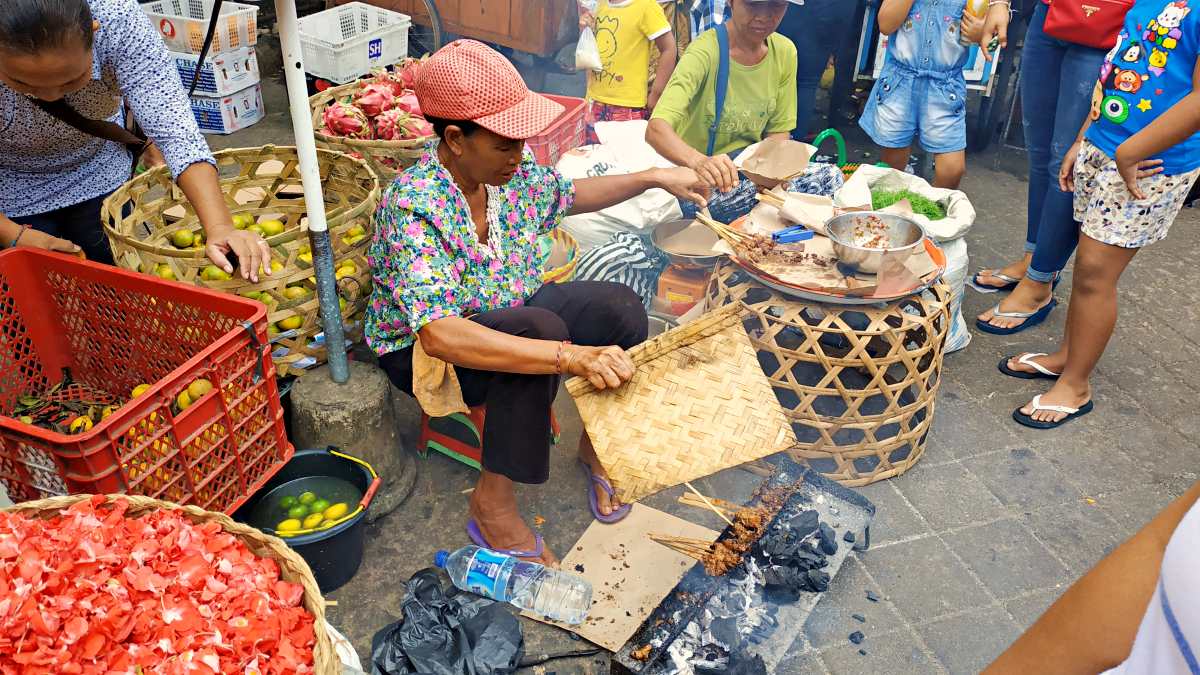 Get some chili sauce for that spicy kick. Not only a snack but there are also many other food options. Explore the market area and find more street food vendors.
Tourists can also have a bootleg burger. With cheaper prices, let's not hope for any burger as in any fast-food chain. However, although the ingredients are so-so, the carbs are enough as power-ups. Another lighter alternative is to get steamed corn, still in its cob. Or maybe having some boiled peanuts.
See: Gianyar Night Market, Guide To Culinary Street Food.
Shopping Tips in Sukawati Art Market
Balinese believe that good luck will be along all day if they manage to sell in the first negotiation. Therefore, sellers will try hard to close the first negotiation even with a minimum margin. Every morning the sellers will start by offering a prayer to the Gods.
The first customer in the morning—after praying—will most likely get the best price of the day. Of course, it will need an attested bargaining skill. In addition, it will be less crowded in the morning.
Visitors will be hassle-free strolling along and taking a look at the stalls and comparing the prices. How much can the buyers bargain for an item? Try haggling by 60-70% of the offered price, sometimes it favors the buyer. Worth trying, isn't it?
Nearby: Guide To Explore Hidden Canyon Bali, Beji Guwang.
Sukawati Art Market Opening Hours
The official opening hours are from 6 AM-6 PM. But many vendors open their shops later like at 10 AM. Some vendors will stop the business earlier too, which is around 5 PM.
Coming too early, tourists can pass time in the adjacent markets. It's the traditional market known as the wet market. It sells fish, poultry, vegetable, fruit, and almost everything.
Sukawati Art Market Opening Hours
Every day
06:00 – 18:00
See: Ubud Art Market, Shopping Spot & Guide
Facilities
Sukawati Art Market consists of three 4-story buildings, Blok A, B, and C. Each building completes with a basement for a parking lot. There are stairs or elevators and toilets. The parking fee is Rp. 5.000 for a motorcycle and Rp10.000 for a car.
As for the parking lot, the space is now very spacious. ATM machines are available too and it's scattered around the market.
See: Indonesian SIM Card, Price & Provider.
How To Get To Sukawati Art Market
Just like the name, the art market is located in the Sukawati sub-district, Gianyar. From Ubud Palace, the distance is 12 km. Take a scooter, rent a car, or simply order a ride-hail service. For solo travelers, the online map is trustable.
There are many tourist destinations surrounding Sukawati Art Market. Only a 7-minute away ride to the southeast is Bali Zoo; a 7-minute riding to the south is Tegenungan Waterfall, and a 7-minute away to the north is Guwang Beji Hidden Canyon.
The best transportation mode in Bali is by motorcycle or car. Many rentals scatter around tourist area starts at Rp75.000 for a scooter and Rp600.000 for a car. It excludes gasoline and usually includes a driver for the car.
See: Bali Airport Guide, Airport Transfer & Public Transport.
Address & Location
Sukawati Art Market located in Jl. Raya Sukawati, Sukawati district, Gianyar regency, Bali 80582.