Trans Studio Bandung
Entrance Fee: Rp180.000 - Rp250.000
Opening Hours: 10:00 - 17:00
Telp. Number: 022-86012555
Address: Jl. Gatot Subroto No.289, Cibangkong , Batununggal , Bandung, Jawa Barat , Indonesia , 40273.
Trans Studio Bandung is an indoor theme park at Gatot Subroto Street, Bandung. It is part of The Trans Studio complex. A one-stop destination with a theme park, a shopping mall, and a luxury hotel. All in one place. The whole complex covers an area of 4,2 hectares.
As a theme park, Trans Studio Bandung claims to be the biggest indoor park in the nation. Establish in 2011, the company behind the theme park is Trans Corporation. One of the prominent media in Indonesia. This is why many rides in the theme parks are inspired by television programs from Trans Corporation's TV channels.
The theme park even has a broadcast museum. This spot is where visitors could learn more about television programs including the behind-the-scenes. In total, there are 20 rides at Trans Studio theme park. Scatter in 3 zones, the studio-central, the lost city, and the magic world.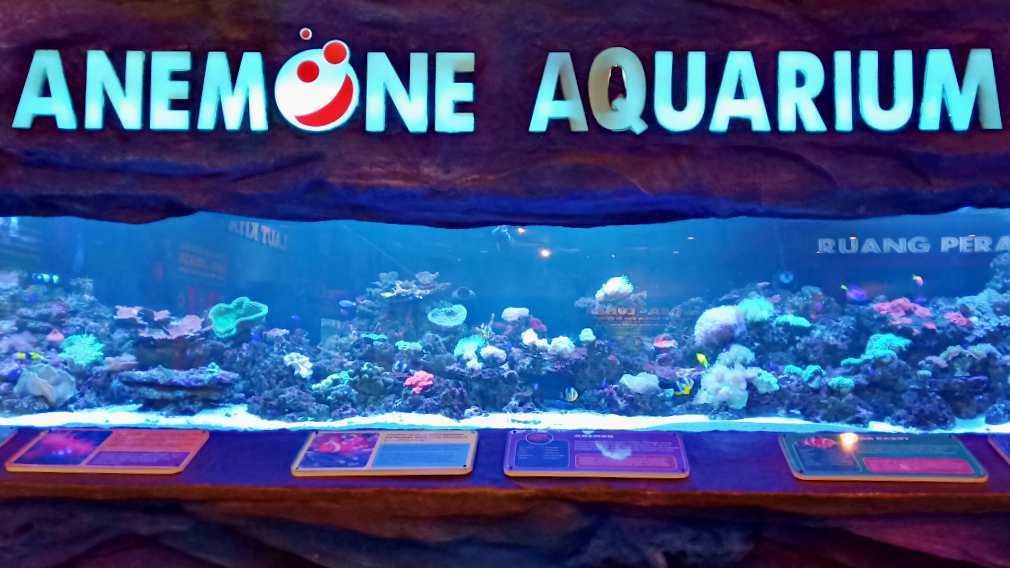 The studio's central zone theme is Hollywood in the '60s. To point out, this is the venue of every show in the theme park. While the other zone like the lost city and magic world inspiration is based on imaginary worlds. Rides here such as the Amazonian theme' Jelajah' and the haunted house is located in this zone.
Trans Studio Bandung Extreme Rides
The story of Jack and the beanstalks inspired the ride Negeri Raksasa (The Giant Country). Riders will fall from a 20-meter to mimic Jack's escape from the giants. Pemburu Badai (the storm hunter) is an upgrade of negeri raksasa ride. Passengers will be taken to 40 meters high. Once at the top, see the whole city and be prepared to go down really fast.
The only ride located outdoor, the Yamaha racing coaster is another visitors' favorite. The roller coaster is known to be more unpredictable than a regular one. Instead of completing one lap and done. Prepare for a stomach-flipping ride back to the starting point. The whole ride only takes 1 minute as the coaster goes with a blasting speed of 200km/hour.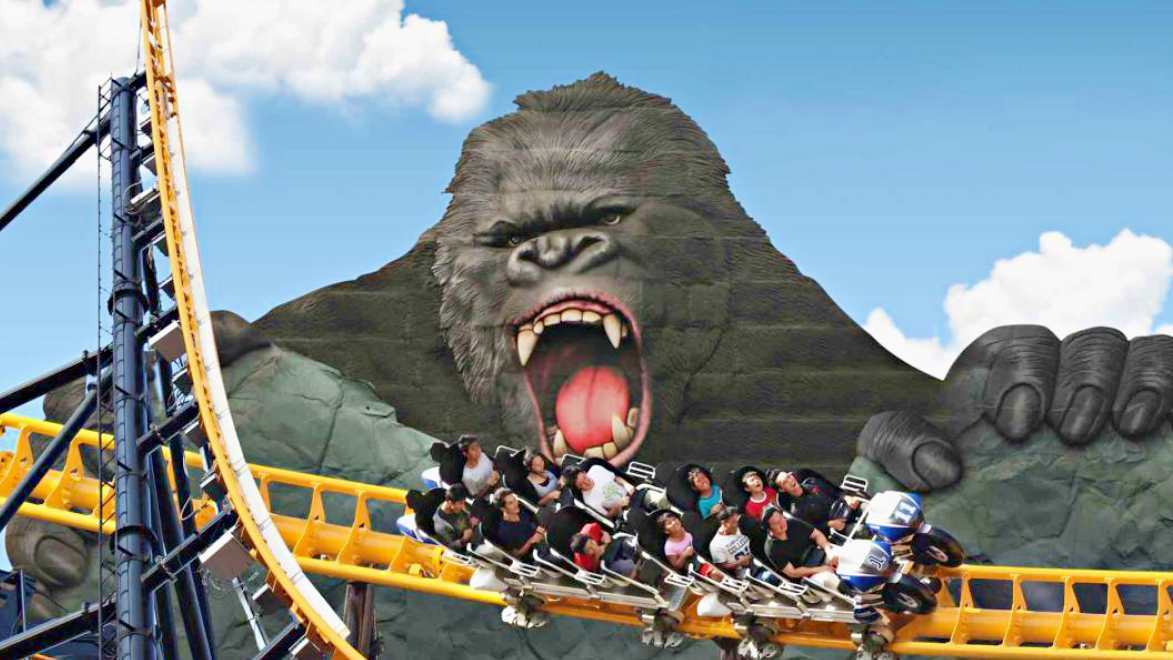 Adventurous Journey  'Jelajah'
The water ride 'Jelajah' brings visitors deep into the mysterious Amazon. The dark jungle awaits. Its secrets are waiting to be unraveled. Slide through the darkness of the temple ruins. The final challenge is a 13-meter waterfall drop. That guarantees everyone on board will get wet – it's better to pack a spare shirt beforehand.
Haunted House 'Dunia Lain'
Dunia Lain, roughly translated as 'another world' in English. Once is a popular horror reality TV program. In the show, the hosts would explore haunted places around the country. Trans Studio Bandung attempt to recreate this show's horror. In this case by building a haunted house with the same name.
Many ghosts and horror-struck here are inspired by the TV show. The journey starts with sounds of crying and screaming. Enough to give goosebumps. Prepare for jumpscares that make the 4-minute journey seemingly has no end.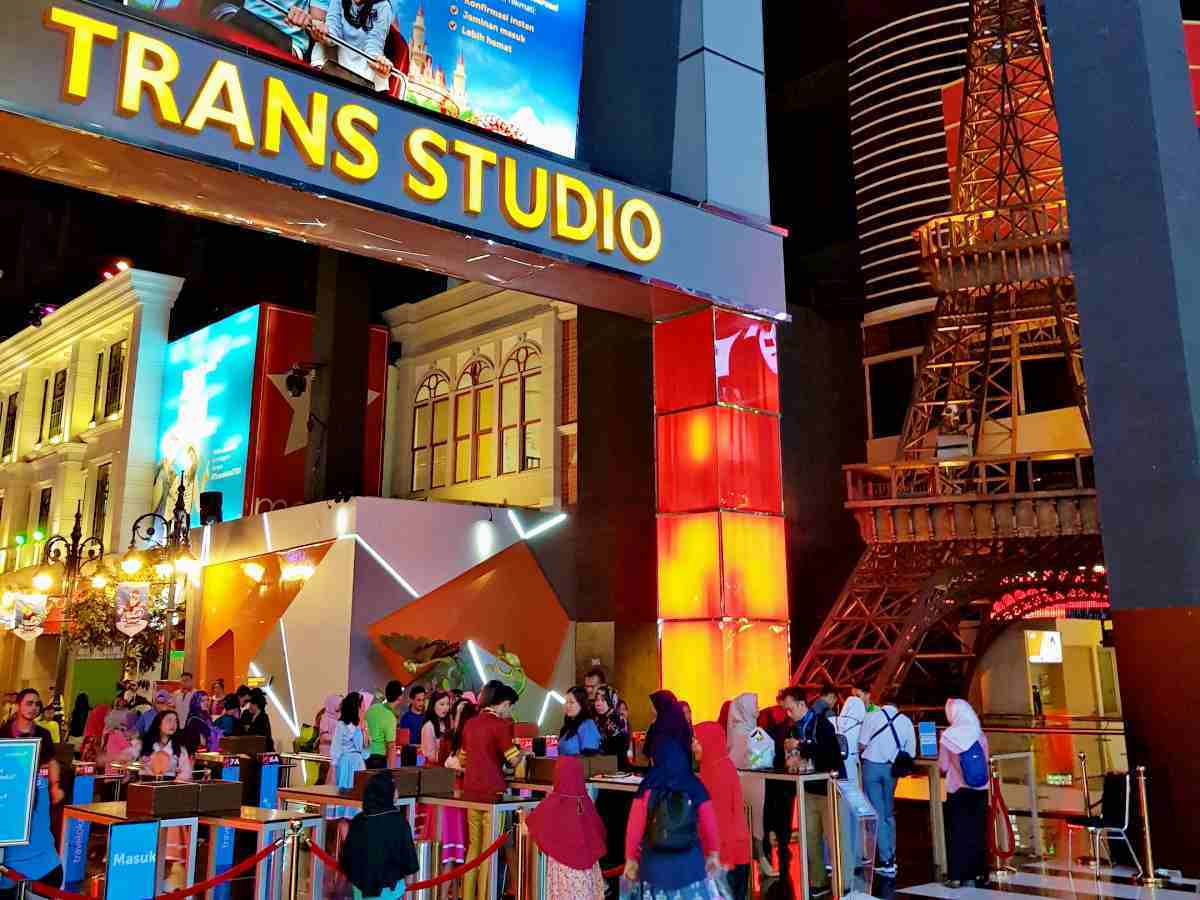 Plenty of ghosts here in the haunted house are Indonesian urban legends. And might sound unfamiliar to international tourists. Some might have never heard about these ghosts before. Instead of Dracula or a vampire, meet Kuntilanak, a female ghost known for her eerie laugh and tragic death story.
Trans Studio Bandung Performances & Show
Take a break from rides by enjoying Trans Studio's shows and performances. There are many shows routinely held here. Such as the magic show "It's Magic" and the opening dance performances every morning. Sometimes, there are special shows. Like in December 2018, when an international circus group Gravity held a two-weeks performance here.
Trans Studio Broadcast Museum
Trans Studio is not just a place for fun. They also offer educational attractions, such as the Trans Broadcast Museum. Here, learn how TV crews work on a television show and from behind the scenes.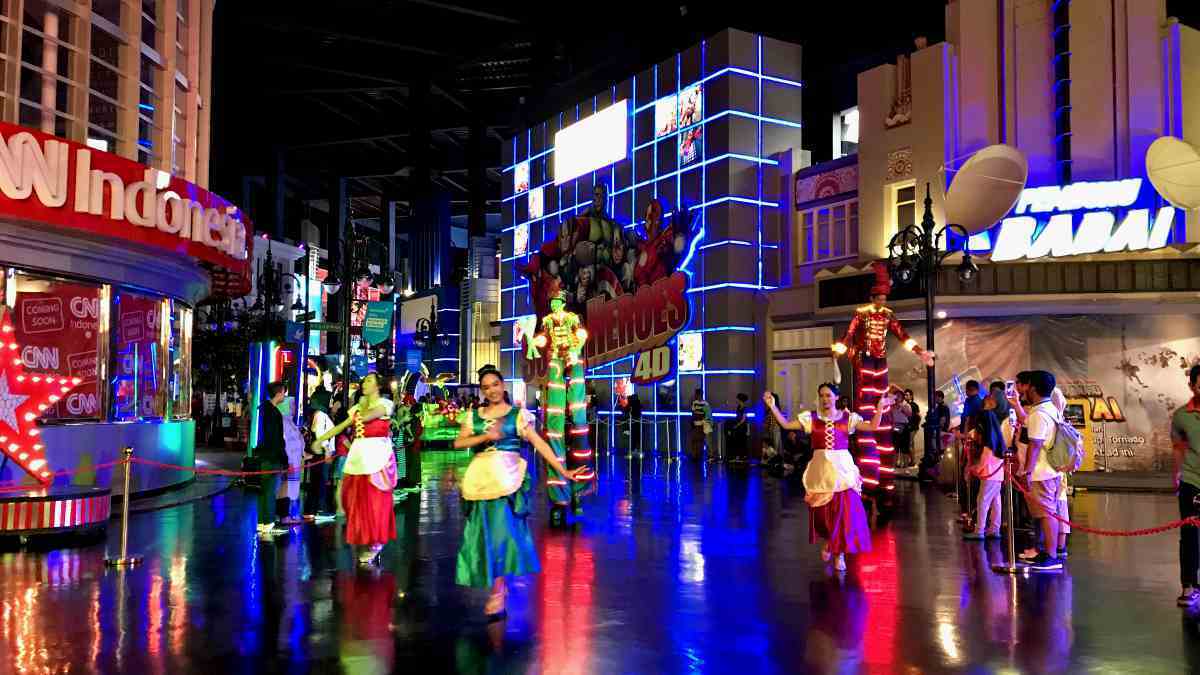 There are many steps, from planning, and shooting, to editing. Visitors can involve in each of the processes. Lastly, head to the museum's newsroom to practice being a news anchor.
Trans Studio Mall
It would take a separate day to explore Trans Studio Mall alone. It is the largest mall in Bandung with five floors in total. There are a great variety of stores. A cinema and a whole floor dedicated to food courts and restaurants.
Head to the first floor to shop for branded items, local or international. Branded tenants include Hugo Boss, Nike, Guess, Puma, Indonesian Batik Boutique 'Batik Keris', and many more.
See: Punclut Ciumbuleuit Highland, Cafe & Culinary Spot.
Trans Studio Bandung Opening Hours
Trans Studio Bandung opens from 10 AM to 5 PM. From Monday to Sunday.
Trans Studio Bandung Opening Hours
Monday – Sunday
10:00 – 17:00
See: Floating Market Lembang, Bandung Culinary Spot.
Trans Studio Bandung Entrance Fee
The weekday entrance ticket is Rp180.000. While on weekends, it costs Rp250.000. The ticket price includes access to all rides and shows.
Trans Studio Bandung Entrance Fee
Weekday
Rp180.000
Weekend
Rp250.000
See: Dusun Bambu Bandung, Market & Culinary Experience.
Facilities
Trans Studio Bandung is equipped with more than adequate facilities. Visitors can leave their belongings in the locker room. Smokers are facilitated with a smoking room. Basic facilities include toilets, parking spaces, a food court, and ATM machines. There is also a nursery room for mothers.
See: How To Get To Bandung From Jakarta, Transportation Guide.
How To Get To Trans Studio Bandung
Trans Studio Bandung is accessible by public transport. From Bandung railway station, take the green public van with route Stasiun Hall-Gede Bage. Stop at Gatot Subroto street then take the red-green van line Cicadas – Elang. The whole journey takes approximately an hour and should cost visitors less than Rp15.000.
Visitors coming from Bandung Airport better take a taxi instead. The nearest bus stop is 1 km, so it's inconvenient. In normal traffic conditions, it takes 30 minutes to get to Trans Studio by taxi. If visitors insist on public transport, take the bus line Cibeureum – Cicaheum, stop at Sinar Jaya Konsambi shelter, then continue with public van line Cicadas – Elang.
See: Insight of Bandung Airport & Airport Transfer.
Address & Location
Trans Studio Bandung location is in Jl. Gatot Subroto No.289, Cibangkong, Batununggal, Bandung, West Java 40273.