Gembleng Waterfall
Entrance Fee: Donation
Opening Hours: 07:00 - 17:00
Telp. Number: -
Address: Tri Eka Buana , Village , Sidemen , Karangasem , Bali , Indonesia , 80864.
Gembleng Waterfall is getting popular among tourists for its beauty and uniqueness. It is located in Sidemen Karangasem, and it takes 1,5 hours drive from Ubud or Sanur area. The site is a perfect getaway to become one with nature. Surrounded by tropical forests, this three-dip waterfall has a magnificent experience to offer.
Gembleng waterfall is separated into three levels with plunge pools so don't forget to bring a swimsuit before visiting the site. Take a dip into a natural infinity pool-like, while enjoying the landscape of the village. With a breathtaking view of rocky cliffs and tropical forest below, make sure to add Gembleng waterfall to the go-to list!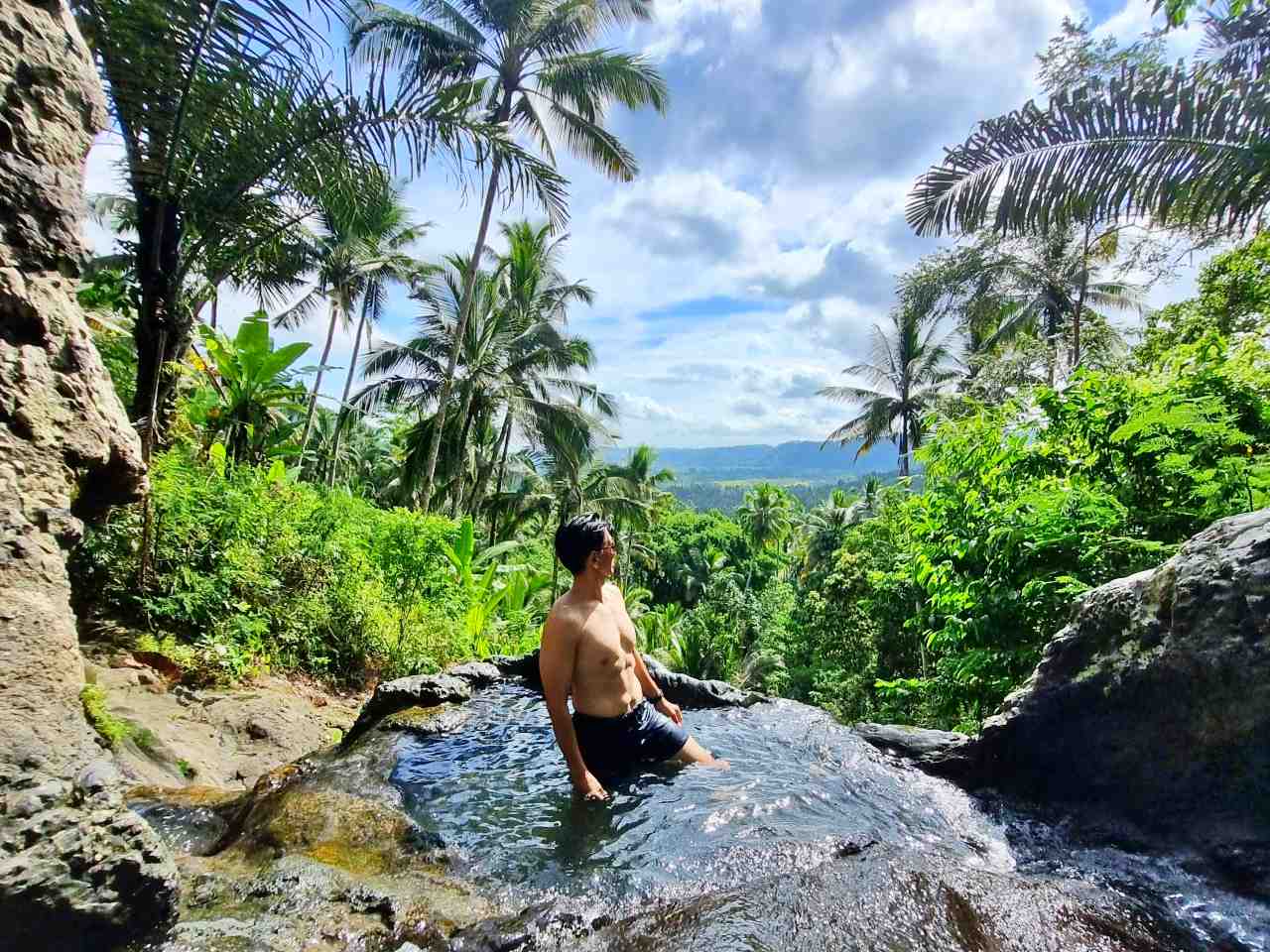 Gembleng Waterfall Entrance Fee
For now, there is no entrance ticket. However, tourists are expected to give donations. The donation will be used to maintain the site facilities. The parking lot is limited as well, especially for cars. And from the parking lot is only a short walk up to the front gate.
Gembleng Waterfall Entrance Fee
Ticket
Donation
See: Tirtagangga Waterpalace Ticket & Top Things To Do.
Gembleng Waterfall Opening Hours
Gembleng Waterfall entrance gate is open from 7 AM to 5 PM every day, except during ceremonial occasions. It is best to visit the site on weekdays at 9 am to avoid crowds. The site is quite small so visitors might have to take turns to climb to the waterfall site or just to soak into the pools.
The waterfall is active all year long. However, it is safer to visit Gembleng waterfall, or any waterfall site, during the dry season when the rainfall is not as heavy as in the monsoon. The dry season in Indonesia is usually from May to October.
Gembleng Waterfall Opening Hours
Every day except on Nyepi Day
07:00 – 17:00
Read: Virgin Beach Candidasa, Ticket & Top Things To Do.
Important Site for Locals
Gembleng waterfall, also known as Dukuh Sakti, used to be a site to hold the Melukat ceremony, a Bali cleansing ritual. Melukat is rarely held in Gembleng Waterfall anymore, but during the ceremony, the site is closed to the public.
See: Guide To Explore Lempuyang Temple (Gate of Heaven) & Ticket.
Three Tiers with Natural Pools
Gembleng waterfall has three tiers. The drop and the water flow is not too high so it is relatively safe for visitor to come near the fall. It has two natural plunge pools on the first and second tiers. Since the waterfall is located on the side of a cliff, these pools are just right in front of an overlooking scene of valleys and hills, with tropical vegetation and a beautiful Sidemen village below.
Both pools are deep enough to soak in, but not for swimming. They are also quite small. At least only 3-4 people can fit in at the same time. If the site is crowded, people tend to line up in the area to take turns. Still, dipping into the rocky formation pool with crystal clear water is worth the wait.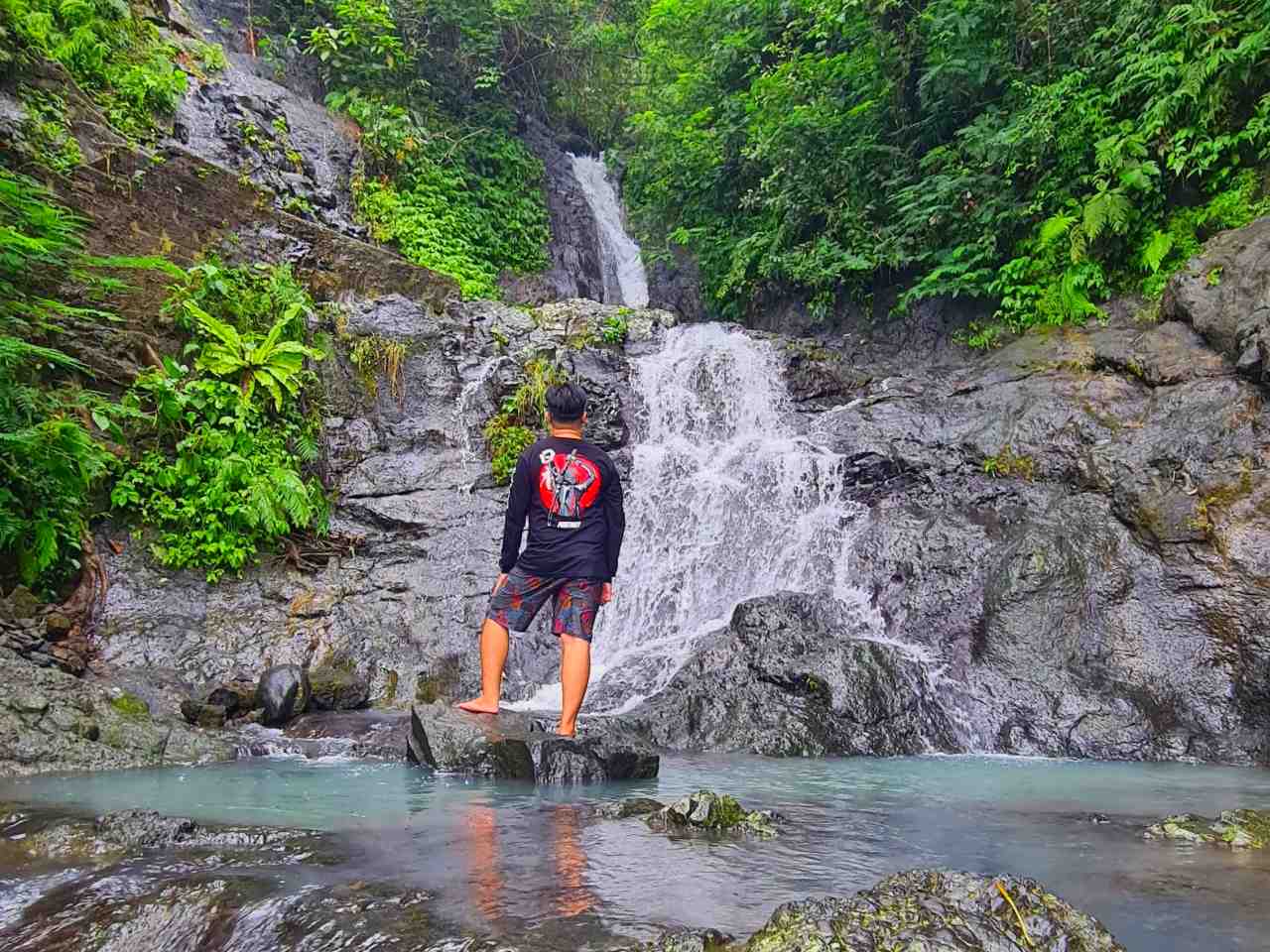 Deck on Top
Besides the pool, there is another staircase that led to the higher level of the waterfall. Visitors who don't want to soak in the pool can enjoy the horizon from the deck here. It is best to visit when the sky is clear to see the gorgeous view of hills covered in plants and rice fields. There is also a nice restaurant with food and refreshment.
From the entrance gate, visitors just need to climb the stairs. It takes about 5 to 10 minutes of walk to reach the waterfall. There are no handrails, but the paving stairs are well-maintain.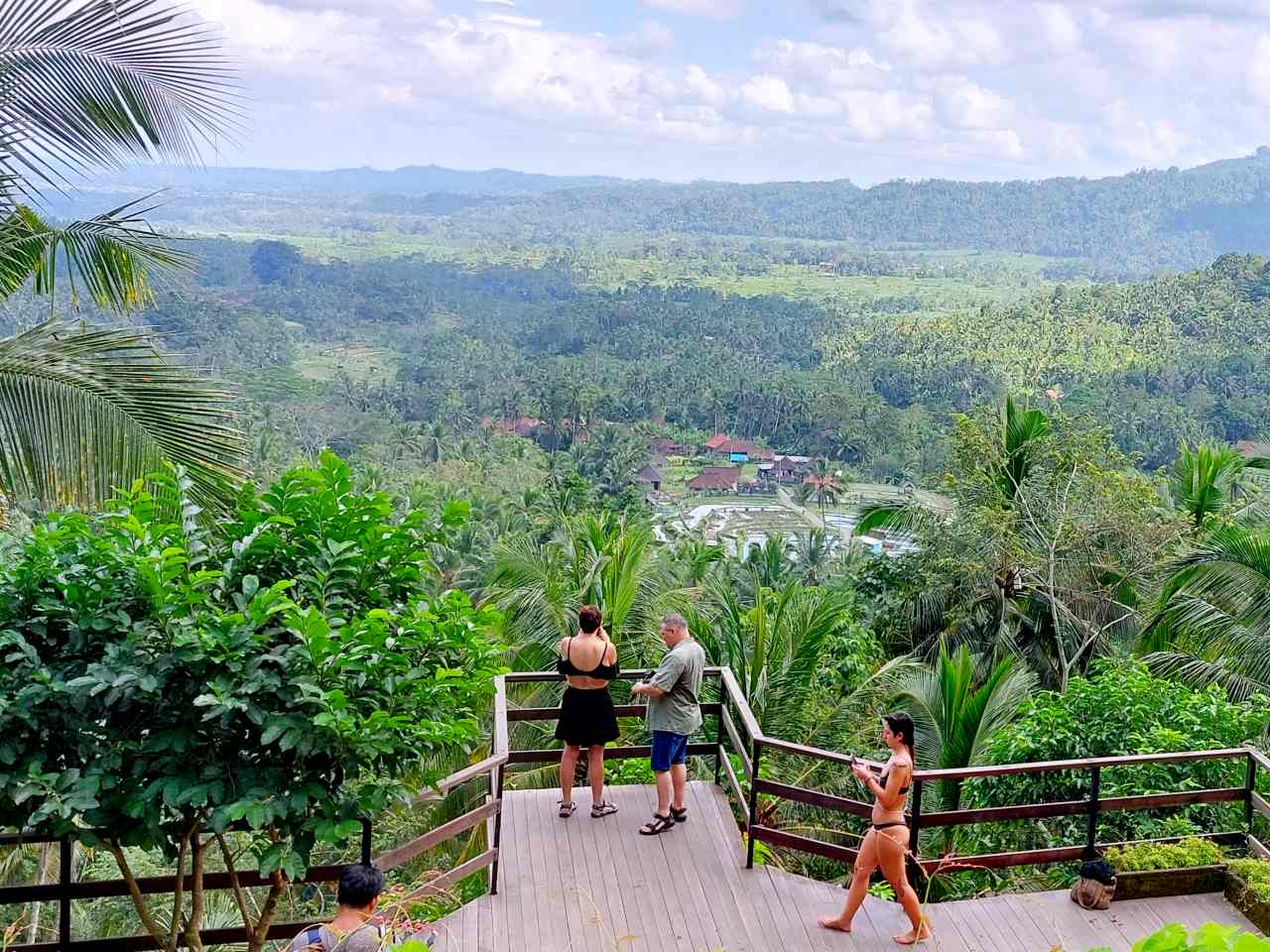 Tropical Paradise
As the site gets more interest from locals and international tourists, Gembleng Waterfall's access and facility has improved a lot. For a natural tourist site, it is very well maintained. Even the entrance gate is already Instagram-worthy. Rapid tropical vegetation surrounding the bamboo house will be welcoming the tourists into the tropical paradise.
Locals Experience
Gembleng Waterfall has a very serene and tranquil atmosphere surrounding the site. It is just the right spot to relax and escape from busy city life. There is also a nearby village, so visitors can experience local cultures such as fishing and farming.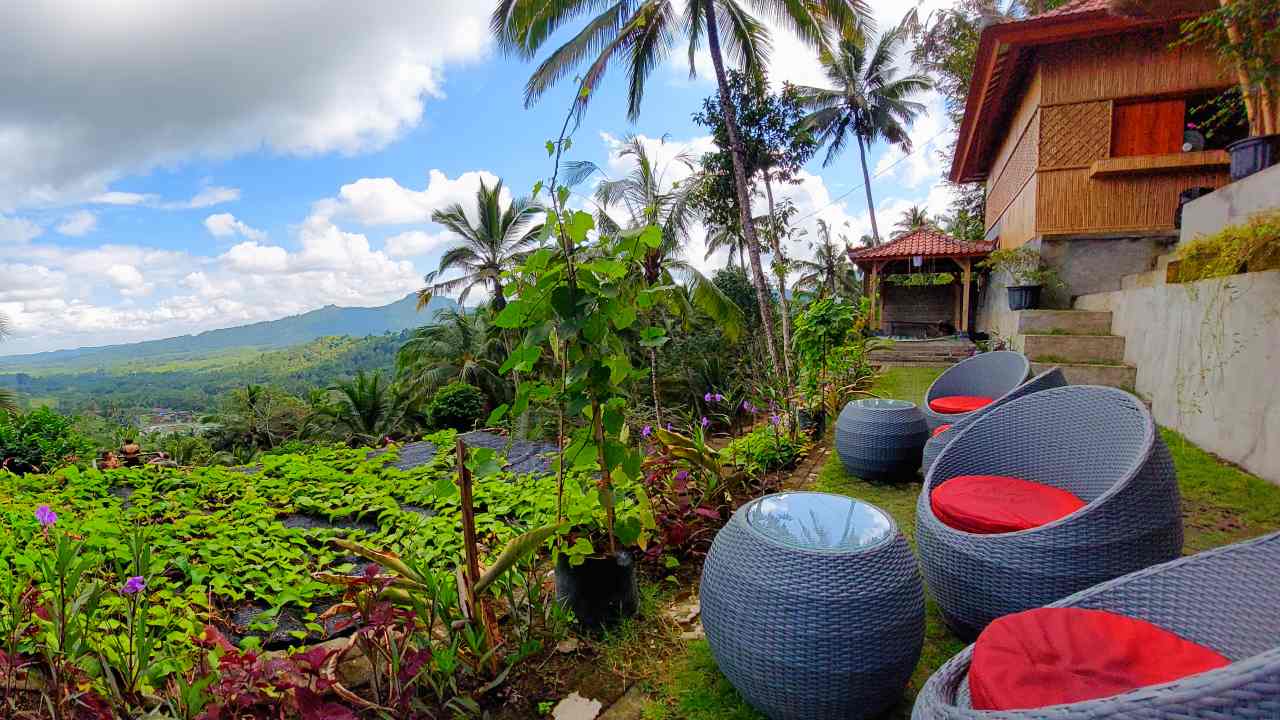 See: Guide To Explore Lahangan Sweet & Entrance Ticket.
Facilities
For a natural tourist spot, the facilities at the Gembleng Waterfall site are impressively built. There is a cleaning routine to keep the site clean. The staff usually scrub the pool in the morning to keep it clean and not slippery. It also has basic needs for tourists such as toilets and changing rooms at the top and below the waterfall.
There is a nice restaurant with a decent menu such as chicken satay, egg sandwich, coconut water, and other refreshment. The site is usually cold, especially in the morning. A warm cup of sweet tea after dipping into the pool might be a good option here.
See: Guide To Buy Tourists SIM Card, Price, Provider & Internet Package.
How To Get To Gembleng Waterfall
Gembleng Waterfall is about a 1.5-hour drive from Ubud or Sanur. There is no direct public transportation to the site. So it is better to rent a vehicle. It is best to go by motorcycle because the last final road to the waterfall is steep and narrow.
From Sanur, start from Jl Bypass Ngurah Rai for about 2 Km. Then take onto the long road of  Jl. Prof Ida Bagus Mantra. Turn left onto Jl Raya Takmung-Semapura, then Jl Untung Suropati. After passing the Tukad Unda Waterfall site, follow the main road of Semapura-Karangasem to Desa Tri Eka Buana.
The last final road is almost a one-way road because of how narrow it is. Using a scooter is definitely more convenient and it is quite easy to find a scooter rental from the nearby area. The price for scooter rental range from Rp70.000 to Rp120.000 a day.
See: Bali Airport Guide, Airport Transfer & Public Transportation Guide.
Address & Location
Gembleng waterfall is located in Tri Eka Buana village, Kec. Sidemen, Kabupaten Karangasem, Bali 80864.